Ry X – 'Unfurl'
Sounds like … deep melancholia and touching folk/pop vibes.
Ry X is one of those rare singer-songwriters who can touch you from the very first note on. Everything the Australian musician released so far is marked by his intimate and intense vocals that harmonise perfectly with organic beats and restrained instruments. With the release of his new record Unfurl the artist unravels his latest vision: the perfect balance between minimalism and a wide sound spectrum. On Unfurl, there are reluctant songs (Hound, Mallorca) as well as more forwarded and beat-focussed ones (Untold, Bound). Even whilst using stronger and more danceable beats than on his previous record Dawn, he still manages to remain as passionate and touching as before.
Unfurl was written and recorded in East LA, where Ry spent many years since his early twenties. A place which he considers as one of his many homes, a place where he was surrounded by family, friends and the sea. Although he went back to his familiar environment, his second album certainly is no copy of his former musical output. It is much more an organic development of his many artistic projects which continually inspire him and make him grow personally and musically. Unfurl is growth, strength and exploration, but also sticking to the roots of honesty and vulnerability. It is fragile, thoughtful, moving and touching. Ry X proves once more that he isn't the standard singer-songwriter from next door, but rather a musical pearl that hopefully will shine on for many years. (Miriam Wallbaum)
Stream Now: ► Spotify / ► Apple Music / ► TIDAL
---
Homeshake – 'Helium'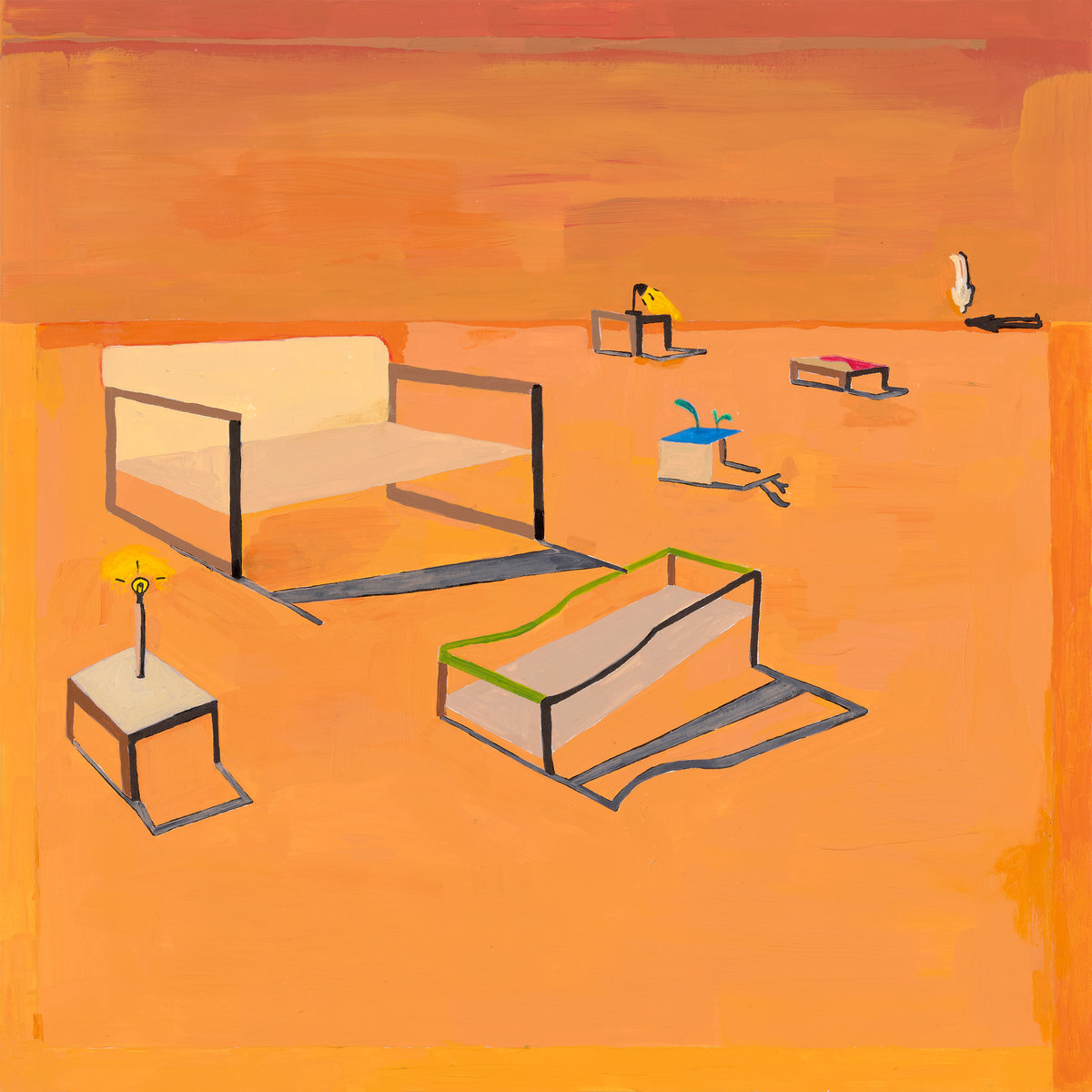 Sounds like … hazy bedroom slacker pop with soul and sensuality.
Over the past five years Peter Sagar and his alter ego Homeshake slowly but steady stepped out of the shadow of his former 'mentor' Mac DeMarco (Sagar was a long time member of his band) and created an exciting musical microcosm of his own. His fourth full-length Helium is the culmination of this evolution, resulting in his most determined work so far. However, like on the previous Homeshake material things remain pretty slow and follow this slightly hazy indie-pop notion that mixes dreamy electronica, lo-fi R&B with a certain indie slacker mentality, making it partly sound like Toro Y Moi and Mac DeMarco would record an album together. The title Helium is indeed a fitting one as the sound of his latest full-length appears to be lighter than air. Gentle drum-computer beats meet lovely piano melodies while Sagar's restrained vocal performance helps to keep the songs grounded.
The composer appears to be a bit more confident when it comes to his songs but luckily doesn't shake off that 'bedroom production' vibe. Surprising moments like the tight 80s slap bass on Like Mariah perfectly fit into the whole concept of the record as well as gentle interludes like Trudi And Lou. In this haziness one might tend to forget that Peter Sagar is actually a really good songwriter with a lot of soul in his musical understanding but tracks like the wonderful All Night Long and the laidback Other Than are a great testament of his skills. Helium is a lovely 33-minute break from the world, a daydream that delivers a 'lo-fi meets soul' layout for the year 2019. It's the perfect musical companion for the forthcoming spring season and I got a feeling that it'll last way beyond that. (Norman Fleischer)
Stream Now: ► Spotify / ► Apple Music / ► TIDAL
---
Methyl Ethel – 'Triage'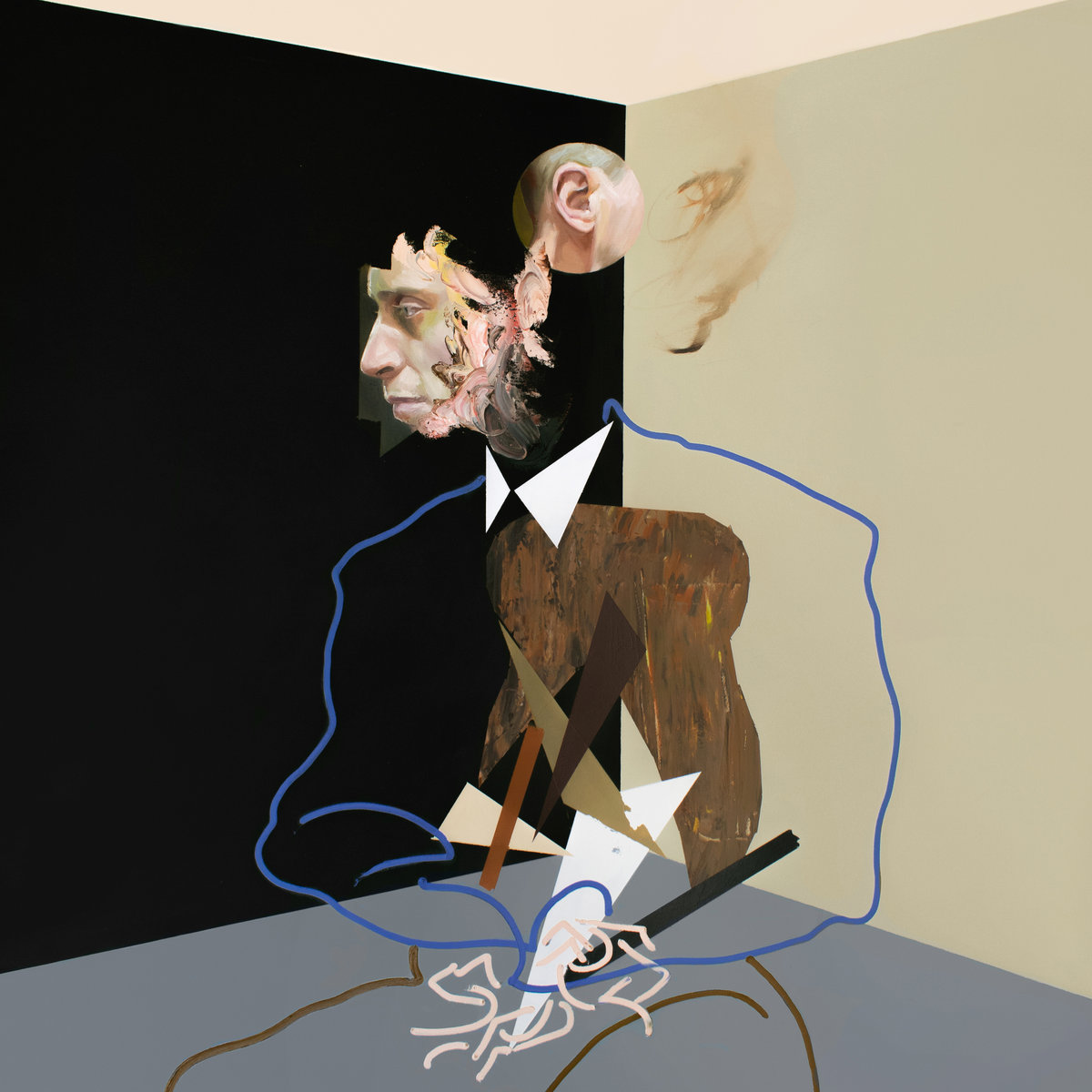 Sounds like.. Balancing on a tightrope between dark existential lyrics and waves of electronic synth pop
After two back-to-back albums in 2016 and 2017 fans of the indie pop outfit had to wait a little longer for the third LP by Jake Webb and Co. Now Triangle is finally out and unlikely to disappoint anyone, even though the band has slightly moved away from their originally moody and nocturnal sound. Methyl Ethel are breaking ground on a whole new kind of music by pushing further into the 80s influenced synth pop and electronic terrain. On Scream Whole the sparkling tunes of the chorus go hand in hand with an upbeat rhythm only to peak in an artsy bridge featuring secretively whispered vocals. The opening track Ruiner could not fit better to describe the theme of the release: its sinister lyrics of self-destruction are sung over a feel-good pop beat. Lead singer Jake Webb himself admitted to more reflective themes on the new album, tackling existential topics like coming of age or the passing by of memories. It is 'cold logic for warm bodies'. This kind of disparity runs throughout the entire album, whether it is the beautifully entwined backing vocals with the more dominant lead, or the cheery high-pitched piano melody on the otherwise nostalgic and driving beat.
The outfit has clearly undergone some change, and with the expansion from a three piece to a five-member group, got a new creative spark to put on record. Methyl Ethel have taken a step back from their edgy experimental sound to explore some lighter melodies, with heavier synth influences than before. This may be for the better or for the worse for some, however Triangle still contains the trademark indie vibe that we adore. And whereas Oh Inhumane Spectacle filled gaps with reverb guitar sounds, now Webb's voice takes a stronger lead on the project. Squeezed in somewhere between an upbeat 80s synth-pop track and nostalgic ballads you may or may not fall in love (again) with Methyl Ethel. (Liv Toerkell)
Stream Now: ► Spotify / ► Apple Music / ► TIDAL
---
Chain Wallet – 'No Ritual'
Sounds like … shimmering, yet very uplifting dream-pop with retro affection.
Despite being famous for its notorious rain it's really fascinating how much sunny music Bergen actually produces. Norway's top spot for exciting new music has a variety of different sounds to offer and Chain Wallet definitely belong to the more optimistic side of it. The trio's self-titled 2016 debut delivered a charming selection of mellow dream pop which was carried by a tempting melancholic notion. However, it remained quite introverted to a certain degree and the follow-up No Ritual is about to change that. Right from the uplifting start with Lost Somewhere the three-piece speeds up the tempo and delivers a sophomore record that is carried by an overall feeling of positivity and lust for life, it appears. Pretty much all the songs on the band's second record follow that pattern, sometimes a bit more psychedelic (Knowing Eyes), sometimes almost danceable (World I Used To Call Mine). The title-track and it's funky 80s slap bass definitely invite the listener for a spontaneous dance.
Only rarely the album slows a bit down. Closer is a fine example for that as the duet with  Chiara Cavallari of FOAMMM shows a more delicate side of Chain Wallet. More from that vibe would have suited the album very well. But the sunny setting (the band recorded close to a beach in the Southwest of Norway) might not have been the right spot for this. Overall, excitement dominates the thoughts of escapism that are showcases on No Ritual. It's a longing for something good and honest that drives this music and if you happen to be a fan of the dreamy retro-driven pop by bands like Wild Nothing, DIIV and Lower Dens you should definitely give these guys a spin. (Norman Fleischer)
Stream Now: ► Spotify / ► Apple Music / ► TIDAL
---
Charlotte Brandi – 'The Magician'
Sounds like … a cinematic adventure with a glamorous soul pop soundtrack
How does an ego learn its lesson about humbleness? Maybe by simply losing everything that once defined (and built) it, having nothing else left than your own heart. In many ways Charlotte Brandi's debut album The Magician is a musical lesson about simultaneously learning humility while also embracing certain aspects of your character others might consider egocentric. For ten years Brandi has been leading German indie music duo Me And My Drummer whose fascinating mixture between atmospheric dream pop and bluesy soul I always considered to be highly underrated. Especially the appearance of the band leader always left quite an impression. Right from the start it was clear that the band couldn't last forever as Charlotte Brandi was destined to follow her own path. And The Magician is a pretty impressive way of doing that as it shows the songwriter's trained musical skills as well as her determination (but also humility) in a really satisfying way.
Opening track Veins is a fitting way to start the record as it directly throws you into the world of Charlotte Brandi. Synth patterns, strings and a choir, lead by the distinctive singer directly take us to the highest heights. There is a cinematic notion to the jazz-infected pop that the Berlin-based artist can't shake off and probably shouldn't as well. My Days In The Cell, for example got that little nod to Ennio Morricone's 'Spaghetti Western' moments. Brandi's performance got something quite classical, maybe due to her glamorous and theatrical way of singing and playing. The songs on The Magician don't follow classical pop patterns; they allow themselves gestures of grandeur. Aliferous, a string-drenched ode to her former bandmate, got this sublime 20th century vibe that feels like it's been taken directly off an old Hollywood classic. Only a few moments later, however, she's floating in space in the light-fooded Julia Holter channelling A Word, another outstanding highlight on this impressive debut album. This record is loaded with content and musical ideas and it might take a moment to get it but nevertheless there is an undeniable sense of unique creative energy that surrounds Charlotte Brandi. And I'm pretty sure that this is just the start. (Norman Fleischer)
Stream Now: ► Spotify / ► Apple Music / ► TIDAL
---