---
Grandaddy – 'Last Place' (Sony Music)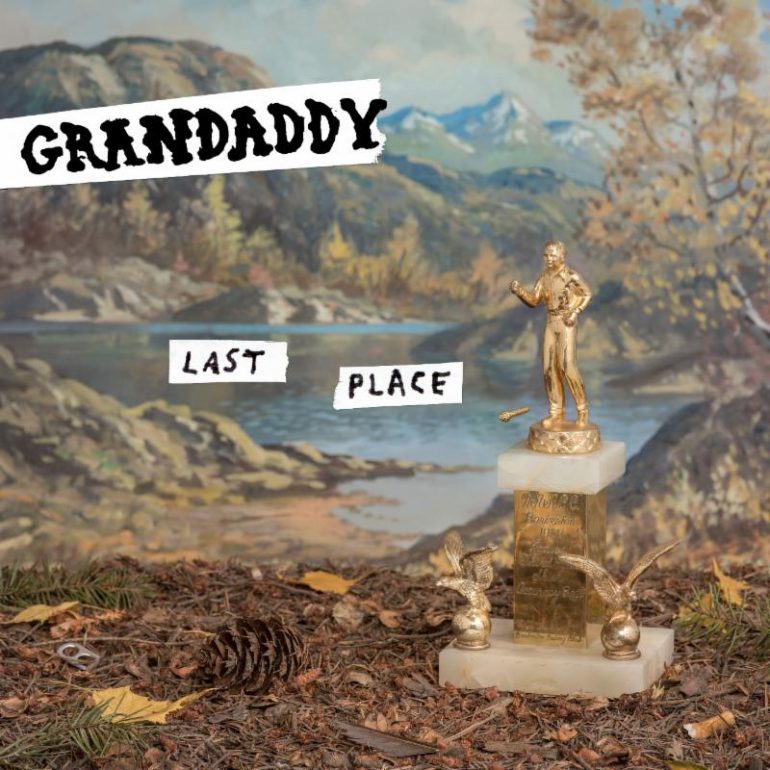 What it is: Last Place is not only the fifth studio album from Cali band GRANDADDY but actually their first one in a decade, so it's a massive comeback from one of America's independent rock institutions. Leading man Jason Lytle and his old timers make every record seem so effortlessly fresh and cool and that actually hasn't changed that much since 2006. They slowly progress from record to record whilst still maintaining that grunge cool you automatically have as a pioneer.
Why to listen to it: It is indie rock at it's finest. GRANDADDY use grungy beats, tired out vocals and sharp guitar twangs and create the pinnacle of heavily outdated indie grunge rock. They may be old timers but they speak to millennials everywhere. 'I just moved here/and I don't wanna live here anymore' speaks to the unsatisfied young adult in all of us. The long drawling guitar and drum beats cement this sigh at life.  The Boat is in the Barn sounds deceptively familiar whilst simultaneously breathing fresh air into grunge rock. The whole record has a familiar twang with a fresh new stance. It is grunge rock for the fans that have grown with them. It might be titled Last Place but it's the first place I want to be, even if I'm not the musical target group. Welcome back, guys! (Hannah Fahy)
---
Sleaford Mods – 'English Tapas' (Rough Trade Records)
What it is: The debut on Rough Trade Records for the already legendary British lo-fi punks. English Tapas is named after something the band's Andrew Fern actually read on a menu board of a pub and the title works as a great trigger for what to expect from the duo's latest album. It's pretty much 'What you see is what you get' with the SLEAFORD MODS and that's actually a good thing as they continue to fight ignorance and stupidity wherever they can. Fern and his shouting partner Jason Williamson avoid any commercial approach and stick to their formula while slightly perfecting their own musical legacy.
Why to listen to it: Nobody swears as beautiful and honest as Jason Williamson and English Tapas got a roast for everyone who deserves it. From narrow-minded veteran meetings (Army Nights), to pretentious has-been artists who know use social media to talk about intellectual nonsense (Just Like We Do), to theme parks (Drayton Manor), to the collapse of one of the UK's oldest and most famous department store chains in B.H.S – there's always something that bothers Williamson and he manages to address his frustration with words of directness, humour and partly even wisdom, resulting in such profound lyrics like 'You're so dead in the edge, you got a job facing life' (in Messy Anywhere). The sound of SLEAFORD MODS remains sparse and reduced, it only needs vocals, programmed beats and a pumping bassline to work. This time, Fern heads to an even rougher and rawer territories. Imagine a raw post-punk record without the guitars and you're close to what to expect on English Tapas. Songs like Time Sands and the closing I Feel So Wrong show the new gained strength in Williamson's singing abilities while also showcasing a more confident introspective side within their songwriting. Are SLEAFORD MODS heading for a more grown-up and settled musical territory on English Tapas? Fuck no, you wankers! That's really all that is to say about this. (Norman Fleischer)
---
Temples – 'Volcano' (Play It Again Sam)
What it is: Welcome back, TEMPLES. The quartet from Kettering returns with their sophomore album Volcano and a more psychedelic-pop approach than on their debut Sun Structures. After a long time on the road, the band decided to write and record the follow-up at home in England with singer James Bagshaw stepping in as the producer once more. Unlike the title Volcano suggests, the songs don't erupt in an explosive way, but they are ambitious to plunge into a great variety of colours and shapes in a rather free-flowing state of mind.
Why to listen to it: Melodically, the songs on Volcano seem to be more sugary than what the band offered us on their debut Sun Structures three years ago. The lyrics, however, don't follow that development. On the contrary, the lyrics explore all kinds of darker themes that are conveyed in a much directer way than before. The 'retro' aspect is a lot less visible in the new tunes as if the band had emerged from the inside of the volcano with a more contemporary outlook on what psychedelic pop means today. James Bagshaw's falsetto and the bigger focus on synths add make Volcano less edgy than the tracks on Sun Structures, but the band is still striving for a very harmonious sound. (Annett Bonkowski)
---
Talaboman – 'The Night Land' (R&S Records)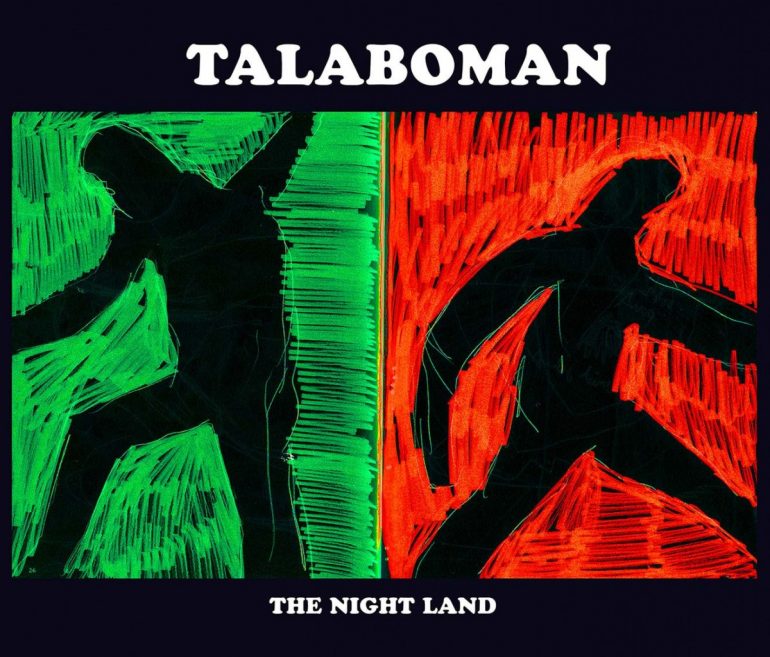 What it is: The fusion of two of the most fascinating European electronic minds. TALABOMAN is composed of the spanish spirit of JOHN TALABOT with the scandinavian mind of AXEL BOMAN. Both are used to write very 'round' sounds: big and powerful synthetiser yet so soft you just want to huddle yourself in a warm cocoon – and loose yourself. If you'd need a box to categorize it, then you could call it 'progressive electronica'. The duo managed to combine their skills to produce a variety of landscapes that contrast with the relative repetitiveness of each individual tracks. Groove is also in the game, as some tracks could easily feature in your next DJ-set – it's a music accurately effective both for your mind and your body.
Why to listen to it: It'll surely be your monthly dose of talented electronica. Because of its diversity, you could easily end up falling in love with one or two particular tracks and be wanting to play them all over again. The album isn't really conceptual, there isn't so much of a longer narrative listenning it from start to finish. You could also argue that there isn't so much risk involved in here, and coming from two of the most talented electronic minds at the moment, it's a bit disappointing. Tracks like Safe Changes feel a lot like what the London-based label Border Community could provide in the early 2010's: JAMES HOLDEN and LUKE ABOTT aren't just really far from this sound. Despite that, this album is one of the most pleasant electronic piece published so far in 2017, and you'd foolish not to immerse yourself in it. (Bastien Perroy)
---
Ibibio Sound Machine – 'Uyai' (Merge Records)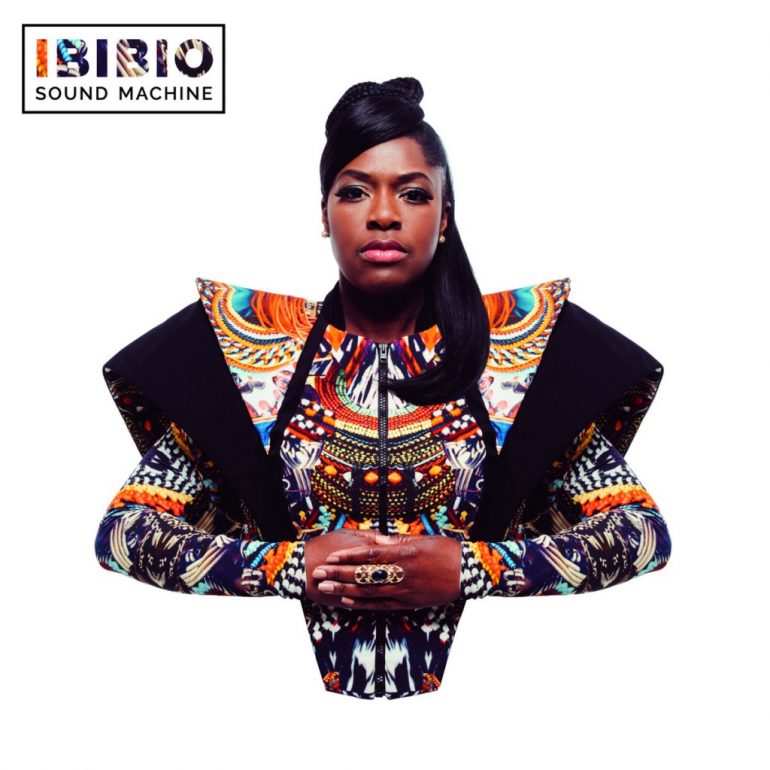 What it is: Nigerian born Eno Williams and her eclectic band combines cultures, stories and lives to create electro jazz pop. It's only March and I am safe in the knowledge, nothing will make me feel so elated this year. It combines electro jazz with Ibibio lyrics and subtle beats. If you want to lable it world music, you are happily invited to do so, no matter what you think of the word.
Why to listen to it: Uyai means 'beautiful' in Ibibio and this simplistic title does not begin to give credit to the actual beauty of this record. The second full-length by IBIBIO SOUND MACHINE is exploding with beat, it is genre spanning and defining. Williams' voice coupled with electro jazz beats of the melody elate you. The mix of cultures in the band with the guitarist from Ghana, the drummer from Trinidad, the percussionist from Brazil and its saxophonist from Australia. It is a world map of music and the mix of cultures, languages and beats create a record that creates a story, a life and a party all in one. The perfect multicultural mixtape to embrace the variety of music in the most grooving way. (Hannah Fahy)
---