---
---
David Bowie – '★'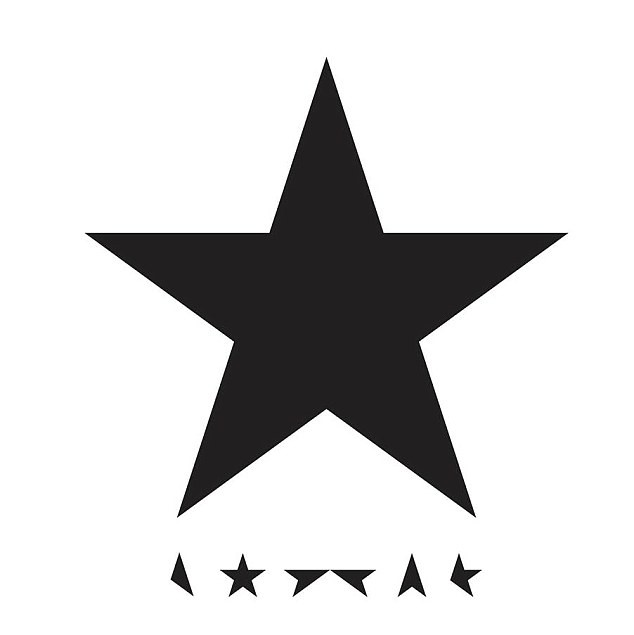 Release-Date: 08.01.2016
Label: Sony
What is there left to say about BOWIE? The man, who both my parents and I grew up with, is playing in a way different league than all other bands releasing albums this week, next week, the week after. Even though I use to envy fandom within serious music journalism, I must admit at this point that BOWIE preserves a godlike status. Unlike bands like THE ROLLING STONES, BOWIE can connect altering and making music with style. ★ is only seven (long) tracks long.
It certainly isn't a masterpiece who could face anything the man did before the 90s. But the whole gothic-psychedelic atmosphere of the album creates its own, weird world. What would be a great album for any other artist makes a 'decent' one for ★. But seriously: Which other 69-year-old can sing lines like 'Where the fuck did Monday go' and still be avantgardistic as – sorry – fuck? (Louisa Zimmer)
NBHAP Rating: 3,7/5
---
---
Hinds – 'Leave Me Alone'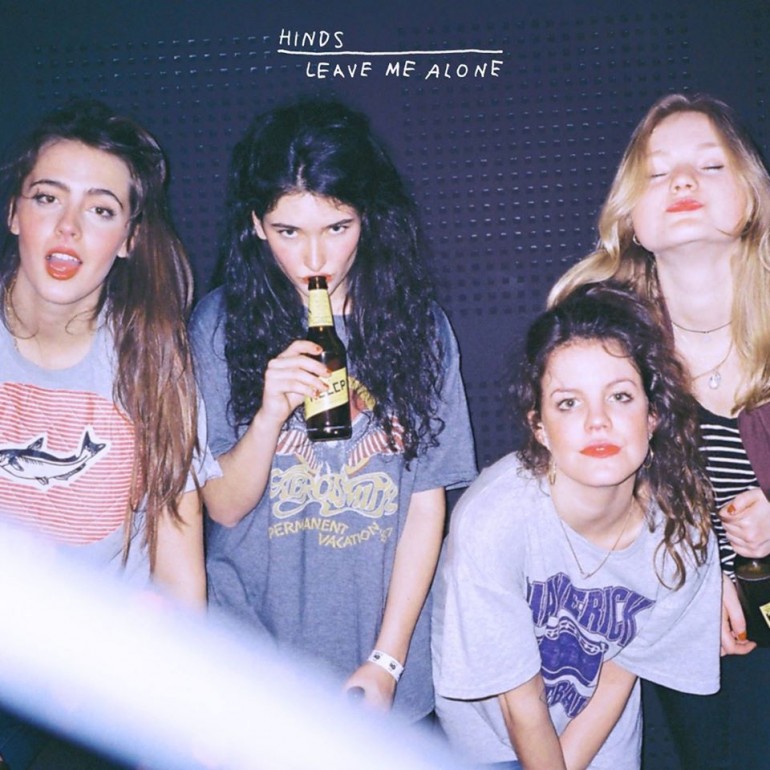 Release-Date: 08.01.2016
Label: Mom + Pop
Hands down: HINDS (fka DEERS) have been the most hyped about band in the last two years. They've played BBC radio sessions, Glastonbury and toured the whole world. Besides the tour craziness Amber, Ana, Carlotta and Ade found time to record their debut album in their homecountry Spain. Leave Me Alone connects a happy-go-lucky attitude with teen angst, guitar rock with pop and the band's charming 'Indian accent' with a feisty rock attitude.
The imperfect 'practice room' attitude that all songs carry, makes Leave Me Alone pay of the HINDS hype. While the girls haven't really shown interest at feministic topics in interview we had back last summer, they sort of developed a feministic attitude in the last few months. Bands like HINDS could solve the problem of chauvinism in Rock'n'Roll. With an fierce album like Leave Me Alone we're sure these ladies from Madrid can. (Louisa Zimmer)
NBHAP Rating: 4,2/5
---
---
Villagers – 'Where Have You Been All My Life?'
Release-Date: 08.01.2016
Label: Domino Records
All is not as it seems. At least not for Conor O'Brien, the creative force behind VILLAGERS, who is looking back at a five-year-spanning career with a collection of songs that sees him reimagining their nature in a remarkable way.
Recorded within only one day, the 12 songs not only capture the spirit of VILLAGERS' recent tour, but also O'Brien's ability to take his work on a journey with him that is very much open to the idea of change. A task that has been mastered wonderfully on Where Have You Been All My Life? Whether old or new songs, this album has the quality to make the listeners fall in love with O'Brien's music all over again. (Annett Bonkowski)
NBHAP Rating: 4,4/5
---
---
Soulsavers – 'Kubrick'
Release-Date: 04.12.2015
Label: PIAS
Whait a second… yes, indeed, this little gem was already released one month ago and got a bit lost on the virtual desk of NOTHING BUT HOPE AND PASSION. Still, Kubrik deserves your attention and it shows that Rich Marchin and  Ian Glover aka SOULSAVERS are far more than just the blues rock backing band of DEPECHE MODE's Dave Gahan. Following only two months after their collaborative album Angels & Ghosts, the band released another record; an instrumental one based on the movie scores of acclaimed director Stanley Kubrick.
SOULSAVERS take away the blues aspect of their Gahan collaboration and focus on eclectic strings and dramatic compositions, letting their Kubrik interpretations really sound like a proper movie soundtrack. Less digital than previous recordings, Kubrik showcases analogue flaws and plenty of emotions. The result is intense beauty and a must-listen for those who enjoy well-crafted compositions with a classical touch. Can somebody please hire these guys for a proper movie score now? (Norman Fleischer)
NBHAP Rating: 3,9/5
---
---