Muddy fields, flooded tents and wellies – too often at the core of music festivals. If the weather doesn't play its part. Then it's no longer about the good music and chilling in the sun, but all about mastering the mud and bad weather together. Weathering the storm, not getting stuck in the mud and making it out stronger. This year's Glastonbury was a prime example of such a festival disaster, as one might call it.
But there is one way to avoid an experience like that in the first place: Going to a festival where there aren't any fields or tents. The ones that are not out in the open, avoiding the countryside. Return right to the city! Find shelter at night and don't camp out – don't even risk it. Though it is not the same adventure, not out in the wild, the right chilled-out feeling and line-up makes up for it. It is definitely the case with one of Sweden's most popular music festival: Way Out West, happening annually in the summer months of Gothenburg.
Though cities usually host day festivals and are not necessarily the places where large and long music festivals happen, Way Out West is a lengthy three-day celebration of music. It features a substantial line-up of the year's most popular artists coming together near the Swedish port. Headliners in the past include BON IVER, FLORENCE + THE MACHINE, ARCTIC MONKEYS, SIGUR RÓS, BEIRUT, KRAFTWERK, THE NATIONAL, LYKKE LI, THE XX, KANYE WEST, FLEET FOXES, BLUR, MUMFORD & SONS, BEACH HOUSE and ALT-J. The list goes on and on, from mainstream pop to experimental dreamwave. Talks and film showings are also part of the festival
From August 11 to 13 this year, Gothenburg's Slottskogen park and the surrounding venues are going to host some of the best acts from around the world again, such as THE LIBERTINES, ANOHNI, JAMES BAY, SIA, MASSIVE ATTACK, MORRISSEY, SKEPTA or JAMIE XX. And hopefully there will be no rain, no bad weather, but only good music at the centre of things. NBHAP can't wait to attend the Swedish festival for a second time after 2014 a week from now. Can you?
More information on tickets and the full line-up on www.wayoutwest.se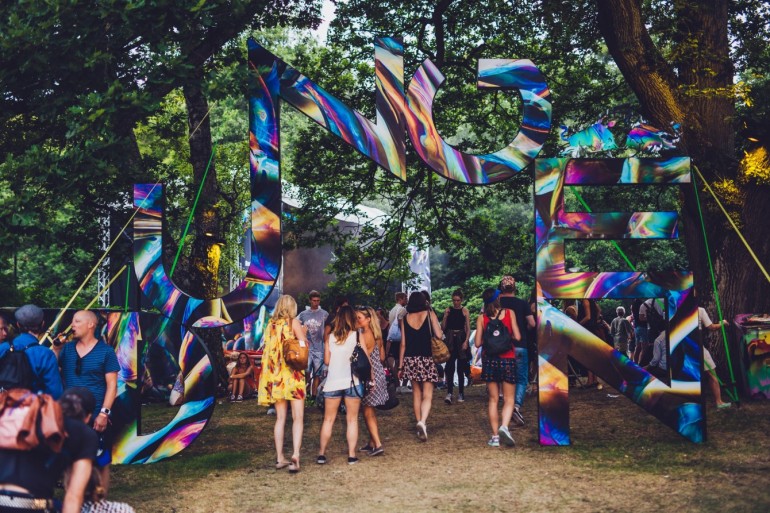 —