[one_half last="no"]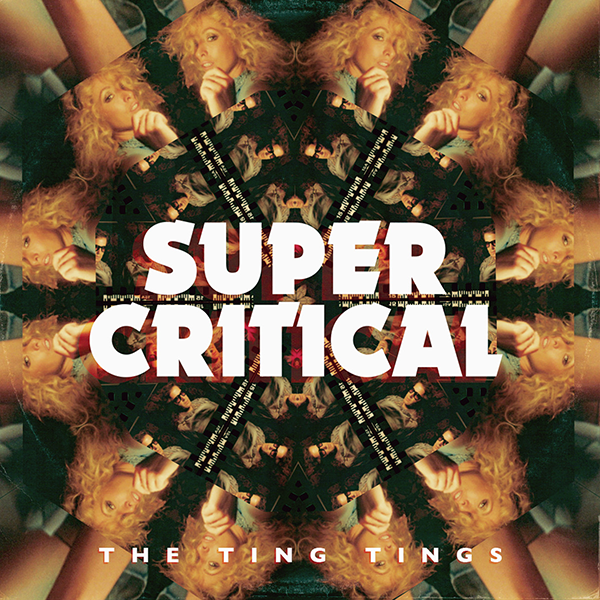 [/one_half]
[one_half last="yes"]THE TING TINGS
Super Critical
Release-Date: 27.10.2014
Label: Pias UK/Finca Records
Tracklist:
01. Super Critical
02. Daughter
03. Do It Again
04. Wrong Club
05. Wabi Sabi
06. Only Love
07. Communication
08. Green Poison
09. Failure
NBHAP Rating: 3,5/5
[/one_half]
Escape to a sunny place
The nine track long work takes us back to the time where music was all about positive vibes and shaking your body to the beat of the drum. A good change for everybody who is not ready yet for wet autumn days and just wants to stay a bit longer in the sun.
Retro pop and good vibrations
Super Critical consists of a full doze of drums, synths and guitars. No matter if it is a dreamy search of your inner beauty in Wabi Sabi, or just another two by two story in Only Love, everything is in a solid old school style. Accompanied by Katie White's always sexy as cool vocals, fans will fall immediately for the duo's newest material. But also lovers of catchy, light and a bit kinky tunes are very welcomed here.
Private gig in your head
Yes, perhaps that is the strongest and easiest feeling during the whole LP. You might see yourself surrounded by some cool kids with colorful and crazy clothes, dancing around while Katie and Jules are just doing their thing on stage. Of course with an extra portion of good old cheekiness, just as we now it from THE TING TINGS.
No electro-hipsters allowed! 'Super Critical' is a mix of playful, sometimes random, but cool as ice tracks. A perfect soundtrack for all the people out there who need some ray of light before winter comes.
—