---
---
DIIV – 'Is The Is Are'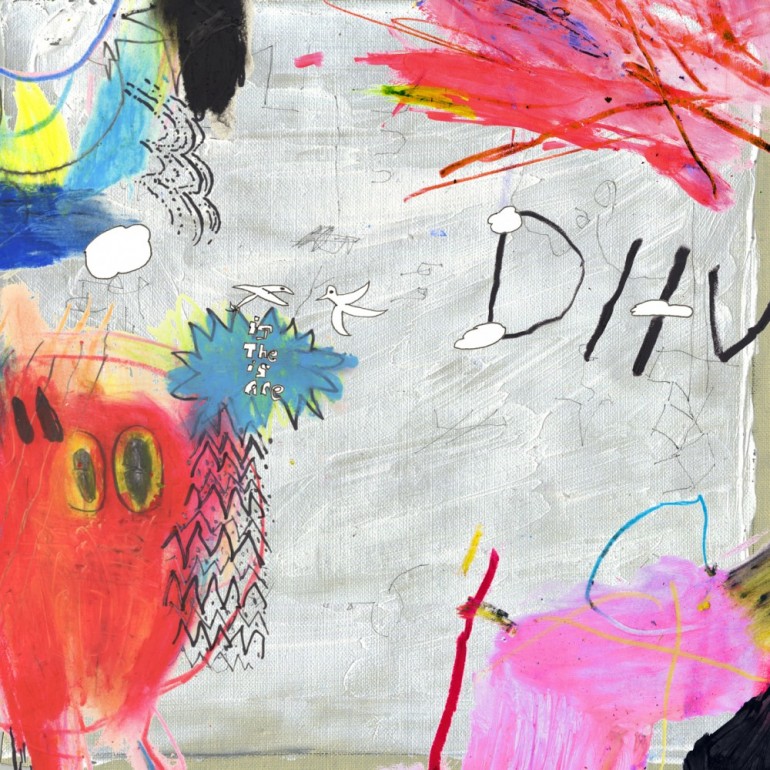 Release-Date: 05.02.2016
Label: Captured Tracks
It might be a cliché but DIIV's new record feels exactly like the perfect Brooklyn summer experience. The 17 tracks sound super summery, yet post summer depressive at times. Troubled frontman Zachary Cole Smith describes Is The Is Are as his 'light at the end of the tunnel'. Is The Is Are is still not the end of the tunnel though. The record sounds like Cole Smith has't fully recovered from the drug problems that got him and his (currently rumored ex-)girlfriend SKY FERREIRA. Latter leads her vocals – or at least spoken words – to the shimmery Blue Boredom.
The best song on the record is the single Under The Sun, a love song dedicated to FERREIRA. Cole almost preaches the line 'To be free, be awake'. Although he might not be fully released from his demons, the second DIIV album is definitely more focussed that 2012s Oshin. Is The Is Are is an album that will grow from time to time. Even without knowing about Cole's journey Is The Is Are will get you through a truly enjoyable experience. But beware: It makes you want to plan your summer vacation in New York City. (Louisa Zimmer)
NBHAP Rating: 4,5/5
---
---
High Highs – 'Cascades'
Release-Date: 05.02.2016
Label: PIAS
Back in 2013 Australian duo HIGH HIGHS released their debut album Open Season which might be one of the most underrated records of the past years. Jack Milas and Oli Chang delivered perfectly polished but surprisingly reduced dream folk that was drenched in reverbs and a warm feeling of gentle melancholia. A lovely little gem and perfect example for a subtle well done pop record that works on both, a 'mainstream' and 'indie' level. The follow-up, however decides to take the duo's vision even further – but unfortunately also further away from the debut. Cascades goes full pop although it still tries to remain in the familiar territory of the debut.
For their second LP HIGH HIGHS moved to the US, polished up their production and got themselves a brand new rhythm section. They now sound like a full band rather than just a folk duo, resulting in 80s inspired radio-friendly tracks like How Could You Know and Ocean To City. Cascades feels like a cruise down sunset strip, driven by a certain nostalgic note. It feels familiar although you can't quite put your finger on it. More laidback moments like Movement manage to recall the Open Season atmosphere with new elements. Aside from these few exceptions Milas and Chang deliver sugar-filled radio pop that might be the logical next step and bring them a bigger following but is just not as emotionally fulfilling and cohesive as their debut was. They've fallen for that good-old old 'second album' trap, nothing more and nothing less. (Norman Fleischer)
NBHAP Rating: 2,7/5
---
---
Junior Boys – 'Big Black Coat'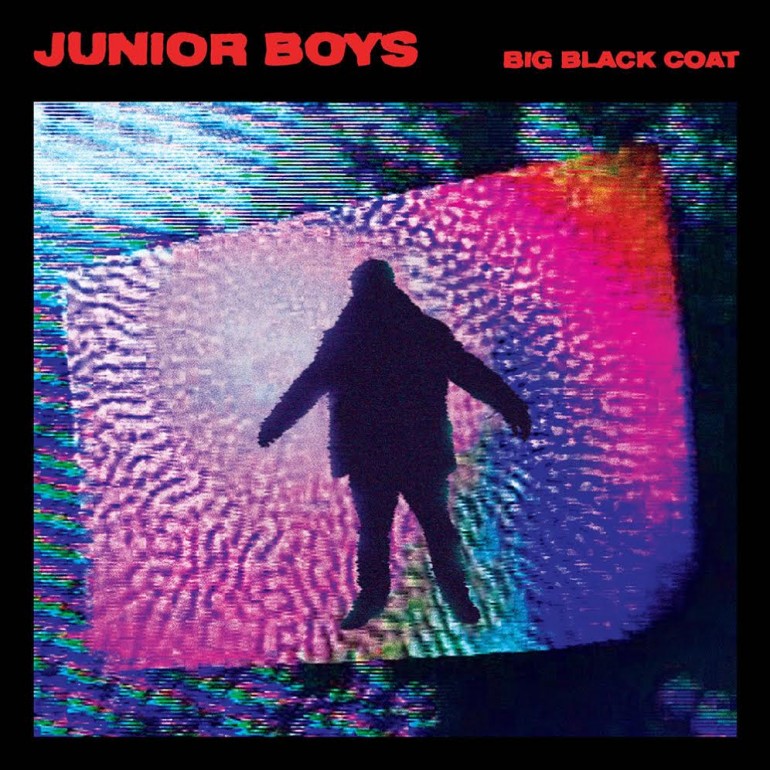 Release-Date: 05.02.2016
Label: City Slang
Releasing an album, named Big Black Coat in February, sounds like following the cycle of seasons to create a perfect winter soundtrack. It could, on the other hand, also bea bunch of dark-minded folky songs to fill your heart with melancholia. Well, Big Black Coat isn't an acoustic arsenal of shy whispered ballads, it's actually the newest long player by famous electronic duo JUNIOR BOYS. But looking on their detailed, warmly analogue sounding and quite intimate follow-up record to 2011's It's All True my first intention wasn't that wrong.
Of course Canadian producers Jeremy Greenspan and Matt Didemus didn't do a folk music record this time. But with their very own version of slow motion clicks and cuts that meet fancy wafting 80s synthie lines and especially Greenspan's sometimes crooning, sometimes crying vocal parts, they created once more an intense electronica record. Still, it's one that probably won't fit perfectly inbetween your stack of pumping non-organic club records. Big Black Coat is singing about life, love and loosing on a 100% synth pop backing track. Eleven times on one record, not similar but equally. The result is a highly danceable anti-dancefloor record. Something to listen to on your sofa, maybe on your way to work, something to tap your toes on, something to indulge in. Just the same way, a JUNIOR BOYS record always does. (Stefan Kutschera)
NBHAP Rating: 3/5
---
---
Nonkeen – 'The Gamble'
Release-Date: 05.02.2016
Label: R&S Records
When three good friends – who know each other since childhood years – decide to release an album together after more than two decades of friendship, the probability that it's an outstanding record is pretty high. So, it hasn't been any suprise that NILS FRAHM's side-project NONKEEN, which consists of him and his two childhood friends FREDERIC GMEINER and SEBASTIAN SINGWALD, managed it to release a unique album with their debut The Gamble.
The whole record feels like a hypnotizing journey through their longlasting friendship, which is marked by many unintentional accidents and coinsidences, as the three unveiled in our recent interview with them. Every song has it's own story that is being told without using any words. The absorbing mixture of atmospheric and electronic components and impovised experimental instruments captivates the listener and does not release him for a long time. Now we can only hope that NONKEEN doesn't only persist as side-project for the three musicians so that there is more to follow in the next few years. (Miriam Wallbaum)
NBHAP Rating: 4,3/5
---
---
Sunflower Bean – 'Human Ceremony'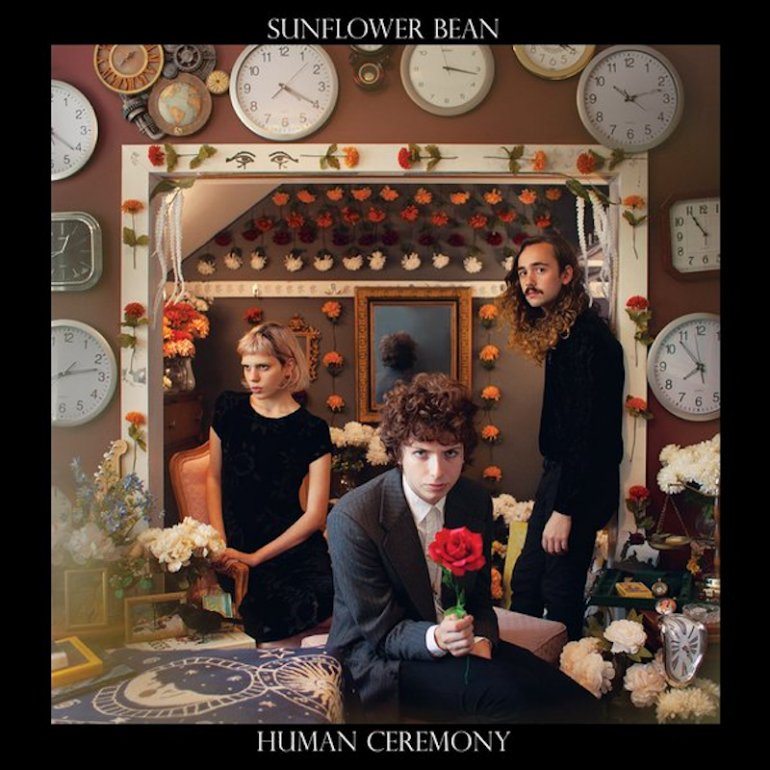 Release-Date: 05.02.2016
Label: Fat Possum
Watch out, Zachary Cole Smith, there are new kids in town. SUNFLOWER BEAN are a three-piece from Long Island via New York City which only released they're first EP in early 2015. Their debut album Human Ceremony is a wild mixture of Garage Rock, Dream Pop Rock'n'Roll and Black Metal (seriously!). The only thing left in common between SUNFLOWER BEAN and they're older role models DIIV is the depressive summer feeling. Human Ceremony thematizes loneliness and growing up in the big city.
As DIIV frontman Cole Smith, Julia Cumming is modeling for Yves Saint Laurent. Despite this fact and their hipster optic, SUNFLOWER BEAN deliver a freshness into the Garage Rock scene. Their ecletic stylistic mix explains, why the New York gig guide Oh My Rockness called them the 'hardest working band in NYC'. The trio played dozens of gigs in the New York area with sold-out shows in infamous venues such as Williamsburgs Baby's All Right. Compared to older colleagues like DIIV or MAC DeMARCO, this three-piece often sounds more ambitious and exciting. (Louisa Zimmer)
NBHAP Rating: 4,1/5
---
---
Francis – 'Marathon'
Release-Date: 05.02.2016
Label: Popup Records
There are an awful lot of bands trying to make pretty dream-pop these days, but there are very few that are as good at it as FRANCIS. First of all, the Swedish band have one of the most expressive vocalists around in Petra Mases, who has the special ability to load her words with sensitivity and meaning without ever slipping into extremist dramatics or angst-for-the-sake-of-angst. Backing up her up is a band with a real knack for sparkling indie-pop, moving easily between the restrained, subtle rhythms of Baby Green and the sweeping grandeur of Turning A Hand.
All this makes Marathon, the second FRANCIS LP, a very special record. Eva has a hymn-like quality, a song built around a soft, heartbeat-like drumbeat and Mases' bare vocal, other instrumentation slipping in and out to contribute to the warm, hazy atmosphere. Horses' sparky guitar riffs and snappy momentum shows that the band are equally adept at a more convention style of indie when they feel like it. And album closer and first single Follow Me Home is an absolute stunner of a song, one where every element clicks into perfect place to create a shimmering dream-pop gem. That description, to be honest, could work for the entire album. If you're interested in soft-focus, well-crafted indie-pop, you'll struggle to find an album that does it better than Marathon. (Austin Maloney)
NBHAP Rating: 4/5
---
---