[one_half last="no"]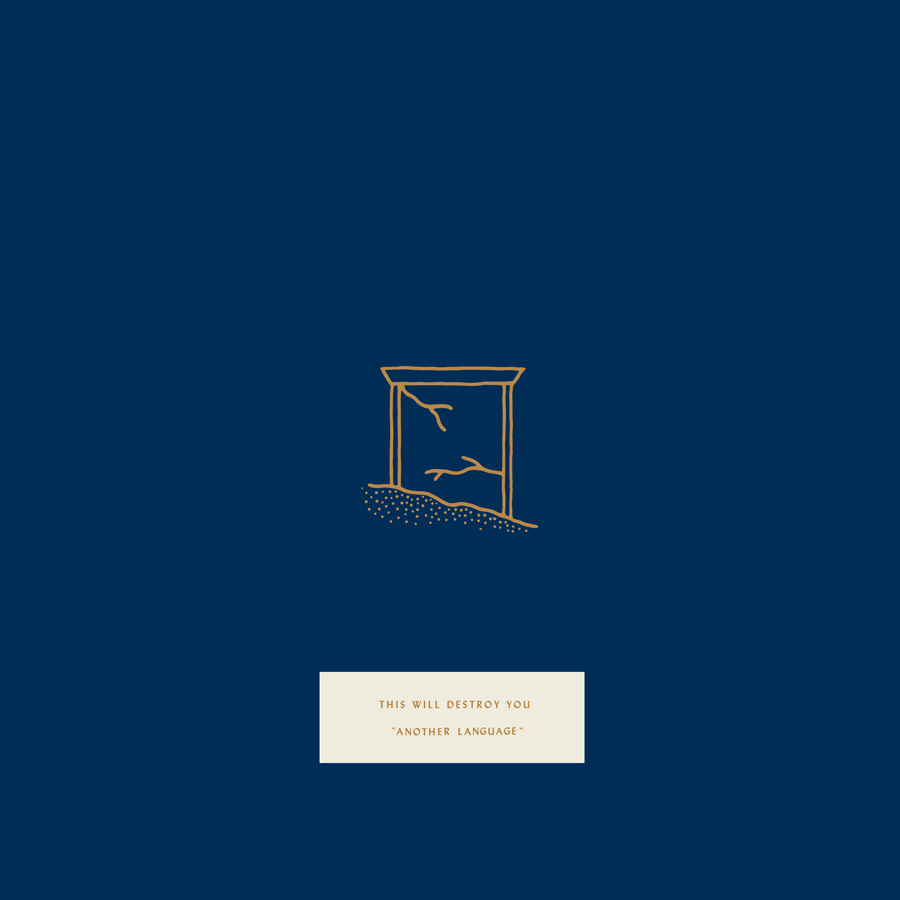 [/one_half]
[one_half last="yes"]THIS WILL DESTROY YOU
Another Language
Release-Date: 19.09.2014
Label: Suicide Squeeze Records
Tracklist:
01. New Topia
02. Dustism
03. Serpent Mound
04. War Prayer
05. The Puritan
06. Mother Opiate
07. Invitation
08. Memory Loss
09. God's Teeth
NBHAP Rating: 4,5/5
[/one_half]
Shall we take it as a joke? The kind no one laughs about? According to latest statements and drawing the conclusion from what THIS WILL DESTROY YOU told us in an interview not even a year ago, the band's history could have been easily ended by now. Confronted with death, loss and depression, the Texan post-rock-quartet has been about to take its own band name a little too serious. But as true artists, the foursome took their music as a direct outlet for that. The result, especially 2011s Tunnel Blanket, turned out to show their multi-layered instrumental rock at a point where SUNN O))) seemed to be closer relatives than EXPLOSIONS IN THE SKY. The question was: Where to go from there on?
The answer lies within THIS WILL DESTROY YOU's music – it alway has. What's beautiful, what's hideous? It depends on your perspective really. And what tends to destroy might be a creative force as well. This is where Another Language, the band's fourth full-length comes in. It uses their latest experiences, the feeling of getting torn apart by circumstances as a starting point for a New Topia – no coincidence that the album sets in with that song. One that is gifted with a build-up that only few bands in this field are capable of creating. You could easily dream away to the subtle harmonies and be totally prepared for what's coming – but after a short moment of retardation it will still hit you: shocks of distorted guitars and layers of drum-fills add up to what THIS WILL DESTROY YOU learned about Drone on Tunnel Blanket.
Actually it's pretty obvious from the first song on: The bleakness is still there, as is the melancholic celebration of climaxes. A crafted blend of electronics, clear harmonies and various textures makes this record feel like it sums up what this band has been and become whilst showing them at the real center of their art. Lead-single Dustism proceeds the very same way, although it is one of the more positive and accentuated songs. War Prayer, Serpent Mount, Mother Opiate – the following path sounds like these guys aim to explore which broad span post-rock is able to perform in. Classical build-ups in one moment, constantly threatening vibes in the other. You never know what to expect which is indeed a rare achievement in this genre.
Another Language is not so much of an entry-point into this band's impressive work. But it is in some ways the essence and – on a more abstract, metaphorical level – if you give in to it, you can learn one thing or two from these perfectly balanced songs. Not only about post-rock. But about accepting that anything's possible at every moment: the worst and the best is maybe yet to come. This record is straightly recommended to every fan of this genre but also to everyone who would like to learn about its fascination.
'Another Language' feels like it sums up what This Will Destroy You has been and become whilst showing them at the real center of their art.
—