I sometimes wonder how future generations will reflect on their first encounter with their favourite bands and artists. Will they actually remember when they stumbled upon something late at night on YouTube? As a person in my mid thirties I still grew up in a more physical world of music consumption and that makes certain stories easier to tell. Like when a friend of mine gave me a burned copy of the Editors debut album The Back Room back in the late summer of 2005 which was wrongly labelled "The Black Room". I think it took me a year to notice that mistake and in-between that I massively fell in love with the album, all the B-Sides I downloaded off the internet and I also managed to see the band on their first German tour around that time where they played in front of thirty people, I think. The group around Tom Smith has been a stable force in my life ever since, carrying me through many emotional moments of my twenties. They lost me a bit in-between (around the time of 2013's The Weight Of Your Love record) but managed to reignite my love again later.
Fifteen years after my first encounter with that wrongly labelled CD Editors released six studio albums, changed their line-up, played countless shows all over the world and managed to significantly increase their following. Today, they are one of the few remaining bands from the Mid-00s indie music wave that still appears to be vital and hungry for new adventure. They managed to stay relevant and in many ways now is the perfect time for a bit reflection. Black Gold is the name of the band's freshly released first Best Of album. Or is it more a Greatest Hits album? Where's the difference anyway? "It really depends on how many hits you got," says Tom Smith with a big smile when we met him along with the keyboarder Elliott Williams to reflect upon those days. Over the past years Editors recorded and released many wonderful songs with Black Gold only containing a few ones. And as a longtime fan I was eager to know the stories about the other ones as well. But how do you pick them out of this massive back catalogue? Well, why not let the luck of the draw decide? I confronted the two musicians with a basket full of songs from their discography. The basket wasn't set up, they simply picked and we let them talk. This is the unfiltered result of that encounter.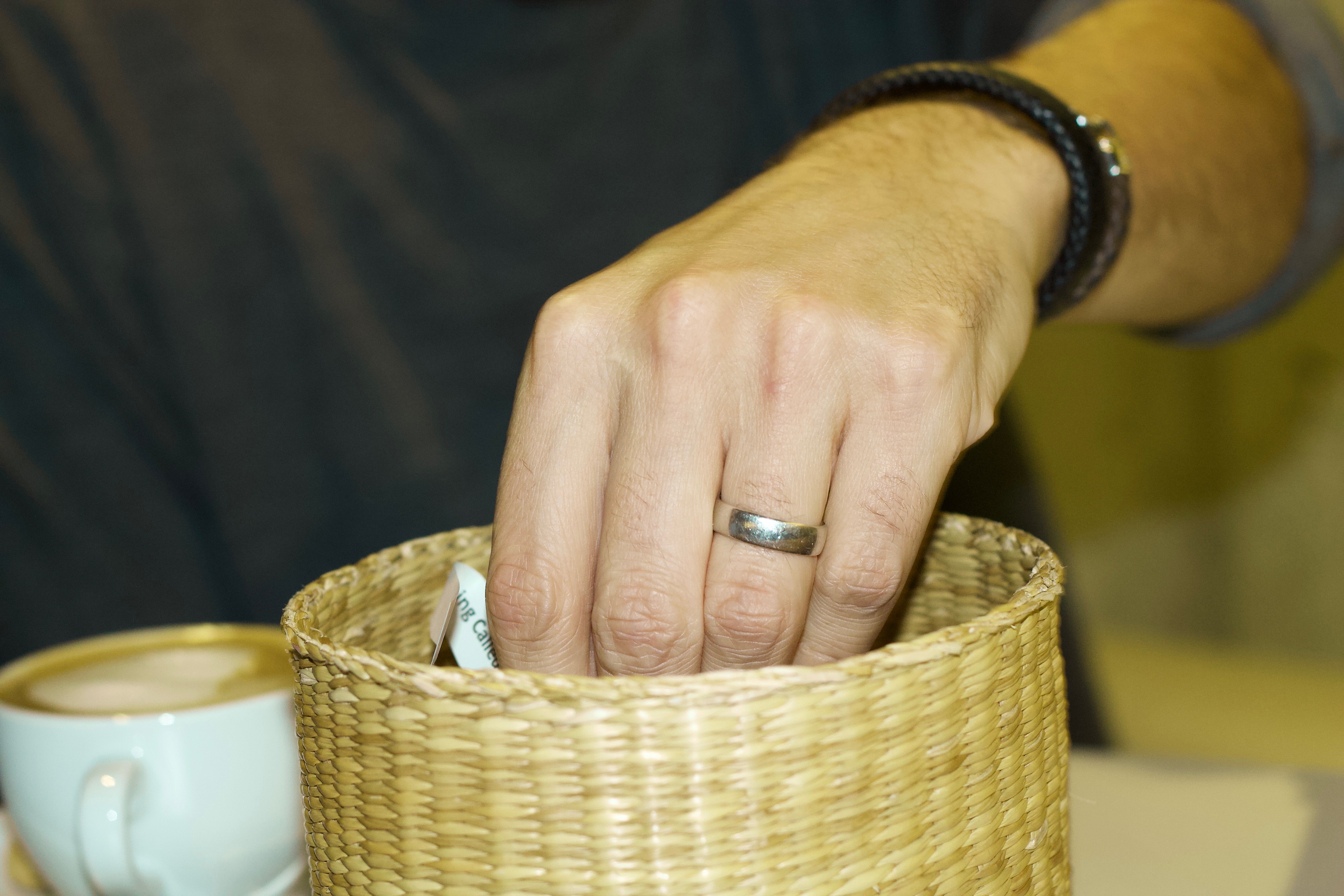 Colours
Elliot: This is way before my time. (laughs)
Tom: Do you even know the tune?
Elliot: Probably a B-Side from the first record.
Tom: I don't no, mate.
It's from the Munich single.
Elliot: Did you ever play that live?
Tom: Yes, we did. There are a few from that era that are favourites of the fans.
When you take a look at the B-Sides and bonus tracks that were released around The Back Room it's probably twice as much musical content as on the album.
Tom: It's the same for a lot of young and new bands I think. You spend a lot of time in the studio, recording many songs and finding a musical path for you. There's always way more material when you make your debut record. This really reminds you of a time of excitement and uncertainty around 2004 and 2005. We were full of ideas and energy and this is obviously an uptempo one. I don't remember how we decided what was on the record and what not, so this one unfortunately didn't make it. Damn, I even have trouble remembering it …
[ sings the first verse ]
T: Thank you very much. (laughs) Yes, I think it go some good chords [ starts imitating them with his mouth ] Yeah… we were serious and ambitious young men.
Well Worn Hand
T: Ah, the closing tack of our second album.
When I look at your records you always tend to nail the closing tracks pretty well. Feels like it's a special area of expertise for you.
E: I think a lot of artists do but they tend to neglect the fact that building the proper structure for your album is an important thing to do. I think that dies a bit in the Spotify age when everybody tries to frontload their albums.
The tracklist of the Black Gold best of is also following a certain story, right? It's not chronological order.
T: We wanted it to have its own identity and not feel like a pure 'here's the singles' release. Getting back to Well Worn Hand… it's a really sad song. There was a guy I went to school with. We were friends during that time but the friendship got way more lose after school. He was murdered, just walking home late at night. Around the time I was writing songs for An End Has A Start lots of things in my life happened that made me feel a bit closer to death. I thought about mortality and this is obviously resulted in such bleak tracks as this one.
What Is This Thing Called Love?
T: Oh, that's a good one to talk about. That's your song, man.
E: You had this song lying around for quite some time before we recorded it. I remember you playing it solo at the PIAS night …
T: Ah, yes, I did. It was one of the first demos I wrote following our third LP In This Light And On This Evening. It was a fractured period.
E: I was quite scary to work on that. It felt like quite a big ballad and pop song at that time and we desperately wanted to get it right. It was also fun, especially when we put the strings on it. I always loved it but we never played it live.
T: It's hard … vocally and instrumentally. I'm not regretting the result… I sometimes wish we would have approached this song a bit later in our career, maybe on In Dream. The demo was a bit more like Nothing Compares 2 U, a bit like Massive Attack.
E: It could have been a bit more fragile but ended up being pretty epic.
On the same album, 2013's The Weight Of Your Love, there was also this track Nothing which you always played differently live than on this album. It might have been a transitional record with Elliot and Justin also joining the band …
T: You're right. It was a fucking confusing time and there are bits and pieces on the album that weren't 100% right and with a song like this I really wish we would have approached it a bit differently. It might easily one of the best tracks we've ever written. However, people might still be confused about me singing the falsetto. (laughs)
Sugar
E: It's a super important song, especially for me. When me and Justin joined the band it was one of the first tracks we started working on. That was even before we became official members.
T: You were on trial period. (laughs)
E: Indeed. But it came together pretty quickly and felt right to all of us.
It also feels like a slow burning fan favourite that is now mandatory in your set. What connects the audience with the song?
T: It's a bit more masculine than the stuff we did before. It's less post-punk and more rock. It also got this Goth undertone and lyrics which people also seem to like a lot.
E: I didn't realize how gothic it was until we played it at Amphi Festival and I started seeing people move to it.
A Ton Of Love
T: That reminds me of Nashville.
E: Yes, totally. I feel like we really nailed it on this one. We had such a great time there recording this album. It's the best holiday you can get as a band, getting to know each other.
T: We also had to come back with a confident tune after a longer break and that was a perfect one.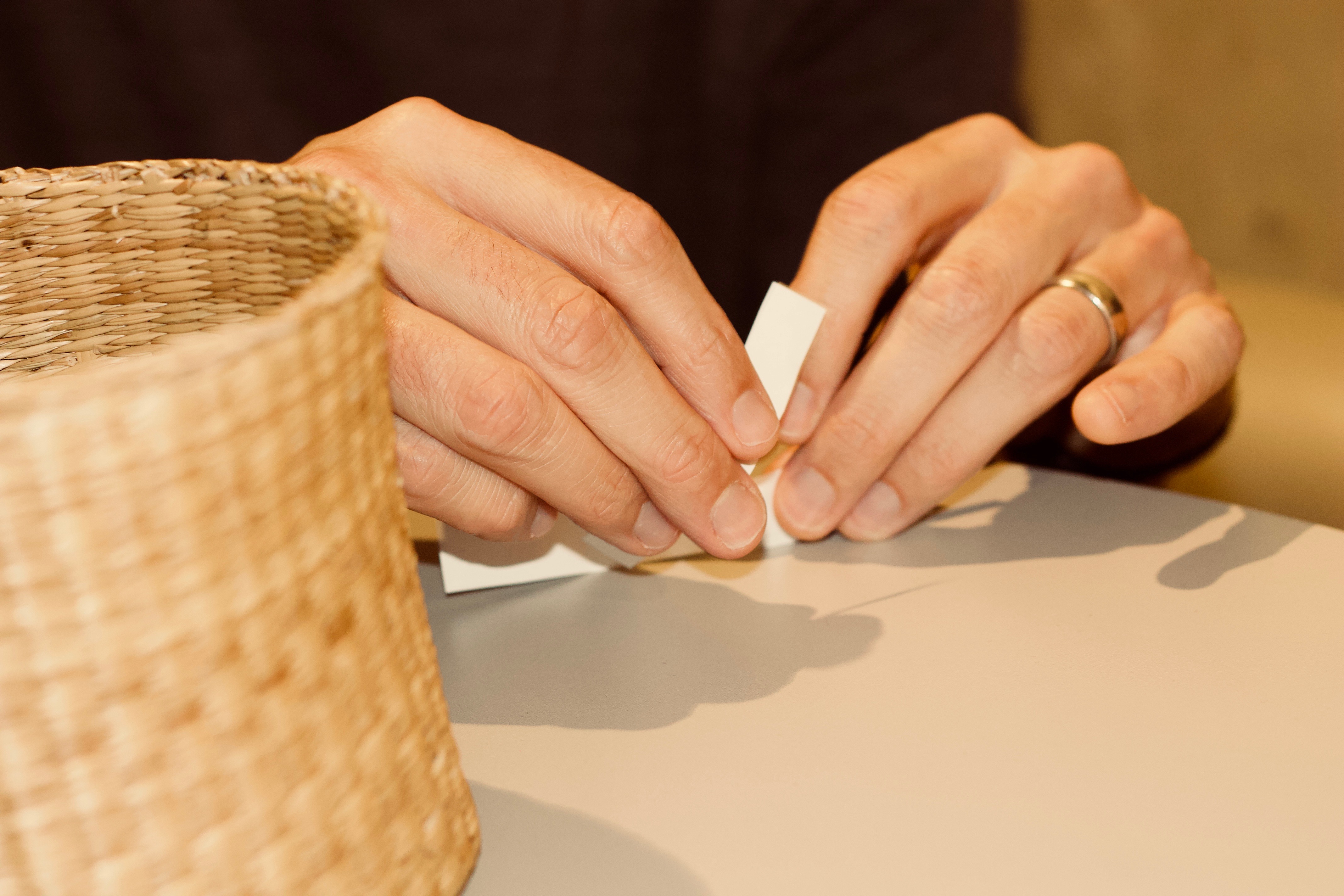 Fall
Another one you re-recorded for the new acoustic sessions.
T: You're damn right. This version however is pretty close to the original.
Is it easy for you to listen to the early stuff of yours?
T: I mean it's not causing me pain. Sometimes it's nice, sometimes I think we could've done better. Sometimes it's also cringy but in general it's a good feeling.
E: Time was pretty good to these tracks. When you go back to an album like The Back Room it doesn't sound dated to me.
T: We toured a lot when this album came out. Towards the end of the cycle we did a tour with Franz Ferdinand and I remember how good it felt to perform Fall in all those arenas, next to all the uptempo tunes like Blood and Munich people partly came for. A song like that was an indicator of what we were capable of in terms of epicness and you know, actually playing in these bigger arenas.
Ever thought about doing one of those 'We play our debut album' tours like plenty of bands are doing these days?
T: No, not really. I think the whole Best Of record was in the back of our heads for a few years now so this forthcoming 'Greatest Hits' tour might be the closest we'll get to this.
Escape The Nest
Ah, this is one of my personal favourites. Can we somehow get it back into the set?

E: We talked about actually. It always comes up.
T: We probably should do it. I don't really know what's stopping us, maybe because we're not all 100 percent comfortable with it. I don't know.
Any plans to let fans decide what to put in the Best of setlist?

T: Nah, screw that. (laughs)
E: When you do this you open the floodgates to something even weirder.
T: I'm forced to learn the chords to Colours again.
E: Maybe for a smaller show concept but not when you do these bigger gigs.
T: There are a few moments at a show where you get to do whatever you want. The opening track for example. That's why we recently started the gigs with The Boxer from our 2009 album In This Light And On This Evening.
Counting Spooks
The last time I saw you live you played every track from the then freshly released Violence album… accept this one.
Both: (laugh)
T: We tried to work it out but it was tough.
E: It's a weird tune.
T: I love it on the album, especially the disco ending. Originally it was meant to sound more industrial but then we took it into more disco territory. The process might have been a bit fractured but it was great bringing it together in the end.
The Phone Book
T: This is one of my favourites. This is the ballad from The Weight Of Your Love we actually got right.
E: We played it all in a room together when we recorded it.
T: We only did four takes of it, I think, and picked the best one in the end.
Distance
E: I love this one.
T: Yes, and we also freshly re-recorded it for the acoustic bonus tracks of Black Gold.
There are some great rarities that you picked here as well. How did this feel?
T: Recording these acoustic versions was a nice excuse to spend some more time with my friends. We sat in Justin's basement in Doncaster and recorded a song like Let Your Good Heart Lead Your Home and I remember thinking 'Oh damn, I haven't thought about that song in ages'. And then I remembered how we recorded it in the first place and it's great to spend more time with these tunes as well.
E: It's the closing track of The Back Room, right?
T: Yes, we love a slow finish. Once again. (laughs) There's a demo version floating around which is a bit more traditional but on this song we started experimenting with synthesizers and drum machines for the first time. On the album I always saw this one and Camera as companion pieces 'cause they share these more electronic moments.
How does it feel for you to get back to these tracks after so many years?
T: It's a nice thing to do. And the whole idea of Black Gold was also to look back on these past fifteen years, reflect on what we achieved and also what went wrong. It's nice to stop a bit and take your time.
E: We really wanted this album to be a beginner's guide into the world of Editors. Not just a plain singles collection but a selection of songs that gives you a broader understanding of what this band is about.
All Photos by Annett Bonkowski
Black Gold is out now via PIAS and don't forget to catch Editors on their forthcoming Greatest Hits tour in early 2020.