Sometimes we forget that photography is a form of art. We forget that the photographers are real artists with their own vision. Today's guest on the Online Exhibition is a true artist. Ladies and Gentlemen, let me introduce you to Christos Tzimas.
Christos Tzimas is a photographer based in Athens, Greece. Apart from being super smart and keeping an eye for the surreal, I would say that his expertise is to click the substance of each and anything he photographs. Of course this brings fashion photography to the next level. The simplest thing is the hardest to achieve. But also the most beautiful. His photos bring a certain nostalgia of those times when people were talking to each other instead of typing messages. His models are strange creatures inviting us to join them to their adventures. Similar to human sculptures, we can almost hear them or see them breathing. All of a sudden we're diving into the unknown. That should happen because Christos Tzimas' photos give us the impression that we're part of them. They somehow make us feel that we're him. As if we've captured this perfect moment. This and that perspective becomes our perspective – when it's actually his. That's somehow showing his honesty. He's lending us his own eyes. He's guiding us into exploring new territories.
All these layers, all these landscapes. The expression of the eyes. It seems as if Christos Tzimas is channeling with Ingmar Bergman. Similar to Bergman's movies, the models are drowning into the comme il faut calls of the society and we are catching them on their silent and controlled outburst. They want to get free. They want to get away.
"Tahitian Moon" from the great LA band PORNO FOR PYROS (JANE'S ADDICTION) is Christos pick as the perfect soundtrack for his exhibition. This song might be bringing a plot twist. What do you think? Enjoy!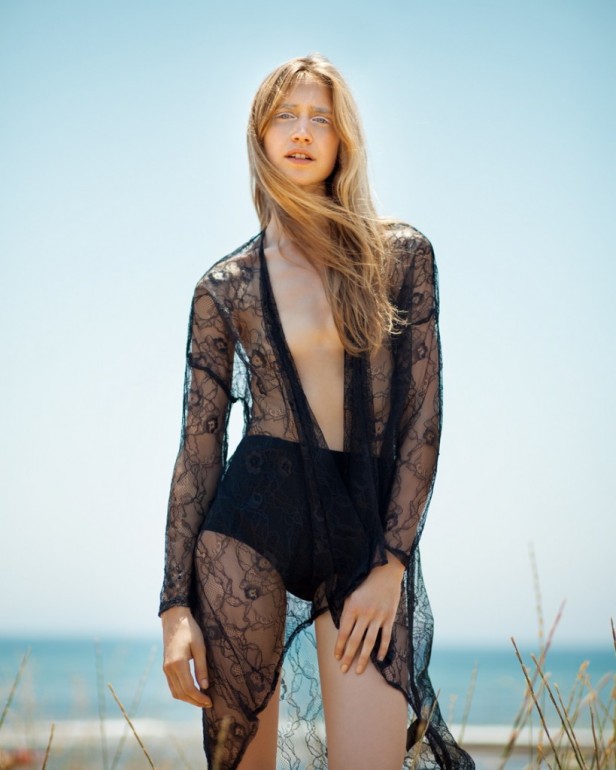 —
All photos courtesy of Christos Tzimas. Represented by THIS IS NOT ANOTHER AGENCY*.