I've been thinking for a long time about what to write about in this guest column and asked myself the question: What was the reason I started making music in the first place? Well, at first guess, I figured it was just the desire to try out melodies and harmonies, create wafting sounds, and produce beats. But I started to remember the first time I held a Jill Scott record in my hands when I was 15. That was in the year 2004. I had never heard a voice that touched me like that and that I could listen to for hours on repeat. I read through each line in the album booklet and wanted to know, WHO IS JILL SCOTT?
I truly felt like I was getting to know Jill more and more each time I listened to the record. It was as though she was telling me her little secrets as if she were one of my high school friends. All the things she talked about and shared in her songs, I wanted to experience as well. I had not even kissed a boy, but He Loves Me made me daydream about being in love. About happy endings and happiness. I didn't know then that she was talking about a relationship. I didn't know that kind of anticipation she was singing about.
You love me, especially different every time
You keep me on my feet, happily excited
By your cologne
Your hands
Your smile
Your intelligence
You woo me, you court me, you tease me, you please me (please me)
You school me (school me)
Give me some things to think about
Ignite me, you invite me, you co-write me, you love me, you like me
You incite me to chorus, ohh
("He Loves Me" – Jill Scott)
What Would Jill Do?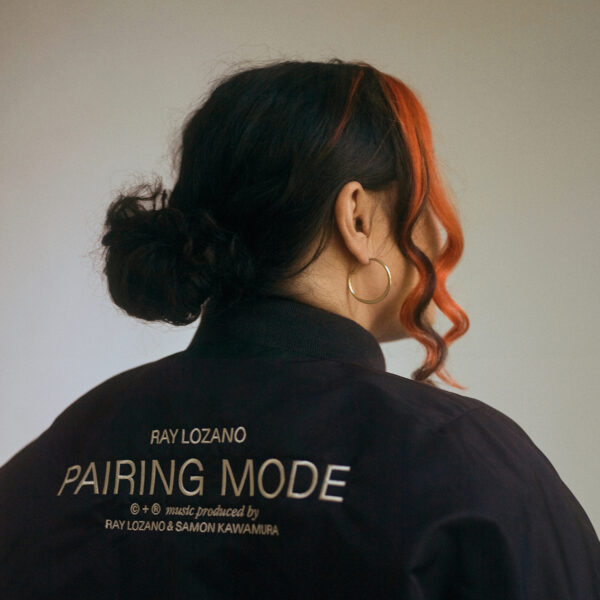 When you're a teenager, everything feels weird. Especially when you jump back and forth between two identities not really knowing where your place is. Too white for my Filipino aunts, and too Asian for some people in Germany. Finally, I found someone who could motivate me, encourage me, and I could learn from her experience. Like a big sister, I listened to Jill with big ears:
If you want it to happen baybay
Hold fast and believe
You can make it happen baybay
You can be where u pleaze
All you gotta do is try
Then try once again
Then try a few more times
Then try after then
("Try" – Jill Scott)
When I was 16 years old, I started writing songs on a regular basis, producing beats with trashy music software and you would hear soulful adlibs coming out of my bedroom. I kept asking myself the question: How would Jilly from Philly phrase this in her lyrics now? Her dedication to authenticity and her refusal to compromise her vision were values that I took to heart. I made it my mission to create music that was as honest and vulnerable as hers. Jill's lyrics were a masterclass in storytelling, weaving together vivid imagery and intricate wordplay to create a tapestry of emotion. Ultimately, Jill Scott's music has helped me to find my own voice as a songwriter. Her powerful lyrics, innovative sound, and fearless honesty have inspired me to be true to myself and to tell my own stories in my music. Even though my own music has shifted away from old-school 2000 RnB, I still listen to Who is Jill Scott when I experience some kind of writer's block. Just to float in a state of lightness again for a moment, to remind myself of why I actually do what I do. Why I like making music and writing stories in my songs so much.
Musical Polaroids
On my current album Paring Mode, I feel I have captured my most honest words in small musical polaroids, as I like to call them. Pairing Mode unites all facets of longing. For peace and lightness. After losing oneself and finding one's place in this world again. To be allowed to be powerful and powerless at the same time.
You don't wanna hold my hand in public
No, we were never an item, no. 
Yes, I know.
We're playing hide and seek
I'm running out of places to hide.
I'm done hiding yeah.
And you should know I'm a keeper
Finders Keepers, yeah
You double-crossed me, double-checked the situationship
But the space is not open-wide
For you and I
And does she know, that I know?
I'm better off, I'm better off alone
I'm better all alone
I'm better on my own
I'm better all alone
Alone
("Better Off" – Ray Lozano)
---
"'Pairing Mode' means connecting with each other," Ray Lozano says. "With everything that is and everything that is not. 2020, after all, was a year when we were all suddenly thrown back on ourselves. Had to deal with diffuse or less diffuse losses and were forced to downshift. At the same time, it also offered the chance for us to get to know ourselves and others once again in a different way. To connect with ourselves. With what remained and what had to be let go of."
Thes polaroid-like snippets of the story are captured in the various moods of the thirteen songs on the record. Push Me and Unsynchronized center the interplay between piano and voice and take the shape of minimalistic and melancholic ballads. Uninvited Guest echoes 90s RnB and comes with a music video that gives the feeling of being overwhelmed by one's emotion a visual expression through the emotive contemporary dance performance by Johann Bae. Amsterdam Nights shows off a lush play of vocal harmonies, and Headspace is led by a percussive rhythm. Truly snippets from various moments in life, the songs embody contrasting emotions and the record explores their range to the fullest. With no song over two minutes long, Ray Lozano still manages to infuse depth of feeling into each and every Polaroid.
Pairing Mode by Ray Lozano is out now via Melting Pot Music.