It's almost impossible to talk about the career of Swedish outfit Shout Out Louds without feeling a sense of nostalgia in some form. The band has been a crucial part of the Mid-00s indie movement, delivering some of the catchiest and heart-wrenching gems of that era whether it was Please, Please, Please or Tonight I Have To Leave It. Shout Out Louds have always been good when it comes to the mixture of furious DIY spirit and tender pop melodies, that much is for sure.
Now, the band freshly released their fifth album, Ease My Mind, their first one in four years. It's a return to form and contains some of the strongest songs of their career. It might now be as reckless as their earlier work but that doesn't make Ease My Mind less wonderful. In the wake of that strong and confident comeback NOTHING BUT HOPE AND PASSION took a trip down that inevitable nostalgic path together with the band's leading man Adam Olenius. Exclusively for us he reflects on the band's past releases, his memories and personal favourites. Any basic advice he would give to his younger self in retrospect? 'Do more! Play more! Write more! Travel more!' Well, I think we can all relate to this one. From Howl Howl Gaff Gaff to Ease My Mind – join us and Adam on this journey.
---
'Howl Howl Gaff Gaff' (2003)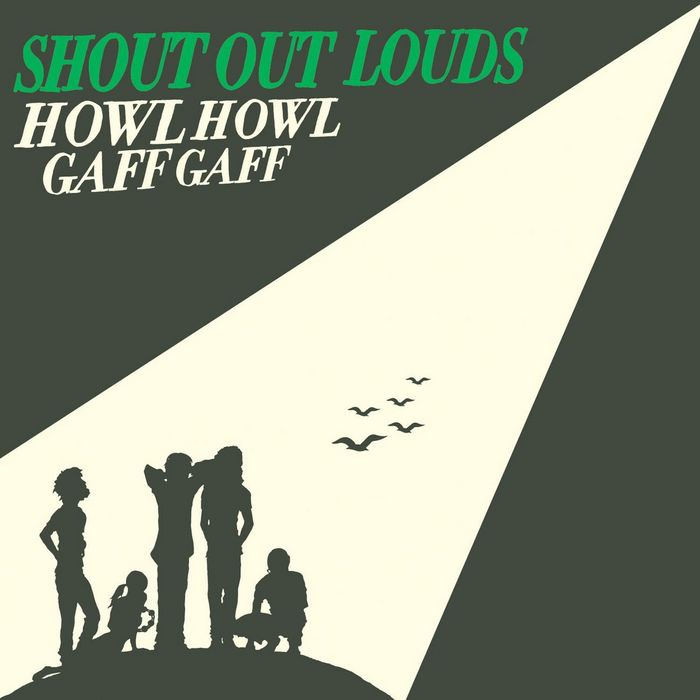 Everything was new for us so we thought everything was exciting back then. But the Swedish indie scene was really big and there were many clubs to go see bands and there were a couple of bands including us that was hanging out together and creating a bit of a indie-team. We recorded HHGG in a few different studion in Stockholm with producer Ronald Bood (Mando Diao, The Plan etc) but I don't think we thought about money or budget.
He decided where he wanted to record and we just showed up. Atlantis was one of the studios – still one of my favorites. We also recorded 3 songs with Björn Yttling (from Peter Bjorn And John) for the international version that came out 2005. In the early days we played a few times and this small club called Bläckfisken (The Squid) and every show was like a party. We had to play in the window because the room could only hold about 40 people. Since no one knew about us back then we felt so free and relaxed.
That is the feeling I miss the most after all these years.
Favourite Tune: Seagull. I'm really happy how it turned out. That was a song we did with Björn Yttling who later produced Our Ill Wills. I played him my guitar part and the melody and then just over the phone I explained how I wanted it go. What kind of drums I was looking for and how I wanted the song to build like a dance track. He made
it happen!
---
'Our Ill Wills' (2007)
We were aiming for a bigger and more cinematic sound. The songs I was writing had more drama in them and the melodies worked well with strings and bigger arrangements. I remembered we worked really hard on this one. I didn't sleep much in the fall of 2006 … I was going through a break up after a long relationship so my focus was just to stay busy. I was a bit heartbroken but at the same time I felt so much freedom. Learned more about myself and what I wanted and to do and spend my time on. So I guess love and future are the main themes on this one.
Favourite Tune: Hard Rain. Mostly for the production. I love the atmosphere we created. I love our new album Ease My Mind but in the end Our Ill Wills is the album that meant the most to me.
---
'Work' (2010)
Every album is a struggle. But I do think artists feel a little bit lost after two albums. You´ve done your debut and your comeback album. What's next? I think that´s why we wanted to record outside of Sweden. Change our environment. We went to Seattle cause thats where Phil Ek (our producer) lives and work. Every album somehow ends up being a counter reaction to its predecessor. We wanted get rid of all extra instrumentation from Our Ill Wills and focus on each members role. We stripped it down and Phil who came from a more rock background really helped us focus on the actual takes and how we played as a band.
Favourite Tune: Walls. I wrote the song in a small apartment in Melbourne and the song bring back so many memories. It is simple but I never get tired playing it. The trumpet and the trombone on the song is inspired by the old TV show called Hill Street Blues.
---
'Optica' (2013)
This one was all about change. I don't know what happened but we started to play around more in the studio. We mixed our sound with other genres and wanted the songs on it to be more colorful than Work. I remember we talked a lot about light and color and how to reflect that into our songs. So maybe we went deeper … deeper into our sound bank. We had more time which led to more trial and errors. But I definitely think we took a big step in our arrangements and ideas on Optica. My eyes where more open I think.
Favourite Tune: Burn. The song is a love story with hopefully a happy ending (they're friends of mine …)

---
'Ease My Mind' (2017)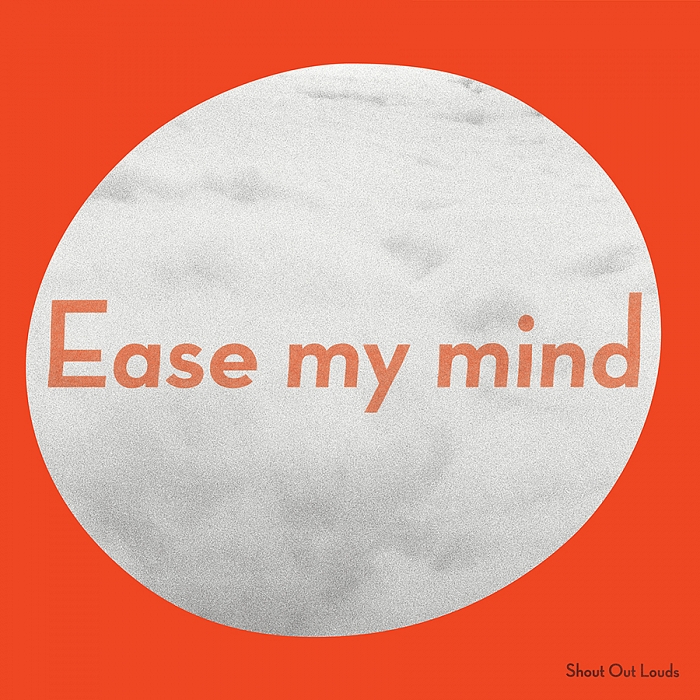 It took us almost four years to come up with a new album. If you ask me for a specific reason I can only say that life happened. I had a son right after we stopped touring the album and everyone wanted to go away for a while. See the world without heavy guitar cases and obligations. And it took us some time to find the sound we we're looking for, the right vibe. And then we found it. Last year… We really enjoy being with each other on this album. We had great parties and everything went quite smooth.
The theme for Ease My Mind was that all this – making music and being friends – is our cure, or ease. The world today is a bit scary now and we felt a bit heavy. Everyone is looking for peace and being at ease. If it's drugs, pills, music, religion,sex or love. Well, that's up to you.
Nothing is forever in the end, so that might explain the more melancholic undertone.
Favourite Tune: White Suzuki. It was the last song we wrote and recorded and it had such a free and nice touch. It comes with an honest and true 'Fuck-it' vibe.


—-
LIVE