LA-based German singer Kim Petras already proved her status as a new pop-princess with her debut single I Don't Want It At All in late 2017, adding former reality TV starlet and now DJ Paris Hilton for a cameo appereance in it. Glitter, bright colours and loads of fun – the absolute combination for an A-list bubble track. A side note to those who did not hear about the singer before – she caught the attention of the public first by being the youngest transsexual person ever to undergo gender transition. Now, she is following her lifelong dream to become the next big thing in pop music. Last month the ambitious singer dropped her second single Faded, a feature with Lil Aaron, plus the extremely colourful video. And one thing is clearly visible: Kim Petras makes bubblegum with a cosequence and confidence we haven't seen since, let's say, Katy Perry. NOTHING BUT HOPE AND PASSION had a quick chat with the up and coming superstar about the power of pop and her plans for the future.
For a warm-up a simple but burning question: How was it to shoot with Paris Hilton for the I Don't Want It At All video and is she as fabulous as on camera?
Shooting with Paris was actually pretty low key. She was super sweet and was lovely to everybody on set. She did her scene until it was just right (like a total gangsta!) I adore her.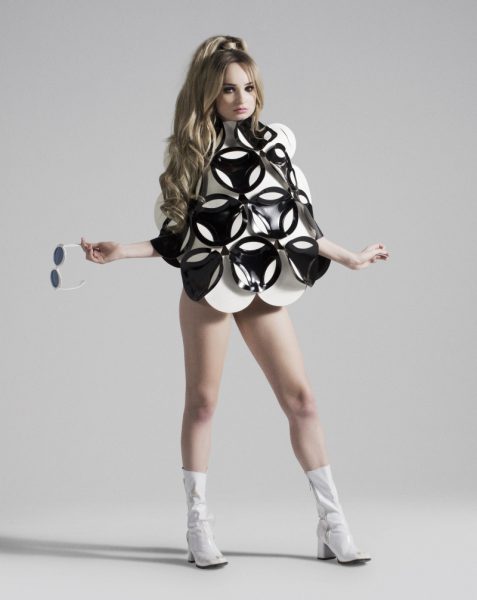 There is always the debate about pop music that it has no purpose or is extremely superficial. You described once your music to be 'unapologetic pop', somehow defending the genre. What would you tell to a person which doubts sweet, bubblegum pop music?
In my opinion, there's nothing better than a song that makes you forget about your problems and let's you escape to a different world. That's why I make music. It's the best thing to put on a song that everyone knows all the words to. I actually think pop is genreless … whatever song has its moment in culture is a pop song to me.
Which artists are your biggest inspirations and with whom would you like to collaborate in future?
I'm a big fan of Freddie Mercury – to me he's the greatest. I love a lot of 80's artists like Cyndi Lauper, Boy George, and Billy Idol. There are tons of artists, producers, and songwriters I want to work with! I would love to collaborate with Fergie one day.
Speaking of collaborations: You've been featured on Charli XCX's latest mixtape, Pop 2. Along with her and Jay Park you recorded the track Unlock It. How did this collaboration happen?
Charli and I met at a Sophie show in LA. The next day she got my number from my stylist and asked me if I wanted jump on this verse. So she sent me the track! I wrote the verse, sent it to her, and she loved it. It all happened really fast.
How was the working flow with Charli?
I loved collaborating with Charli! I'm a huge fan of hers so it was really easy and a lot of fun.
Reading a bit through your life and decisions you made for yourself to be exactly who you wanted to be and are today, it becomes pretty clear you've come a long way to where you're standing right know. There is no doubt you inspire young people and that you're on the way to become a heroine for a generation of boys, girls and non-binary people who are still figuring out who they are. Still, you are just in your mid-twenties, having the same issues as we all have. How important is it for you to be some kind of role model with increasing popularity?

I really hope that my journey inspires others and helps them feel comfortable embracing who they are. I've been very lucky to have supportive parents and good friends around me who have made it easier for me, but at the end of the day I hope that my story helps others experiencing similar situations. And to my fans, just keep being you! That's the best advice I can give.
Looking into the future: what are your plans? Is there an album in the making?
I'm going to keep releasing music that I love. There will definitely be an album. This project has songs from me as a 16-year-old up to me today. I've really dedicated my whole heart to these tracks and I can't wait to share more of them with the world!
Since we're called NOTHING BUT HOPE AND PASSION: What do hope and passion mean to you?
To me, hope and passion mean to continue doing what you love despite any obstacles you may face. Music and performing are my passions and I hope to continue to share both of those things with my fans!
Faded is out now via BunHead. Kim Petras is also about to perform at this year's SXSW festival in Austin, Texas. NBHAP presents the German music programme their – find all information right here.