The 1975 – 'Notes On A Conditional Form'
Sounds like … the ultimate culmination of everything you either love or hate about this band.
The road towards the fourth full-length by The 1975 has been a long one in multiple ways. First it was planned as a relatively quick companion record to 2018's An Inquiry Into Online Relationships but now it arrives over a year later than originally intended. A first track was already released last summer – and ahead of the album not less than seven singles were released which still only showed one third of the record. Yes, Notes On A Conditional Form is 22-tracks strong and the most packed record the British indie pop heavyweights have released so far. They got a lot to say and there's no point in holding anything back by now. It was quite a challenge to follow the already pretty loaded and critically acclaimed predecessor in a way that keeps the quality up. Well, Matt Healy and the gang don't disappoint on this one. NOACF is an overdose of all the stuff you either love or hate about The 1975. It's an ode to youth and the power of it but as the band are hitting 30 they begin to reflect a bit more about the world they want to live in and the things they left behind. "The older generation has failed" – Greta Thunberg's monologue in the obligatory self-titled opening track is still as important as it was in 2019, maybe even more during the ongoing Corona pandemic. It's a message of despair, bitterness but also hope and anger the young Swedish activist transports here and it's a fitting way to describe the hurricane of emotions and musical influences the British four-piece is about to unfold on this record. "It is time to rebel" are Thunberg's final worlds before the furious People sees the band break loose in their most punk-rocking and heavy song to date. Now, that's a way to open an album. The fact that it is followed by a piece of classical music – The End (Music For Cars) – only shows that these guys still love to play with expectations.
There are still people who might underestimate The 1975 but even they should acknowledge the sheer variety and genre-hopping qualities in their songwriting and productions. Albums by The 1975 always felt more like mixtapes and NOACF is no exception here; it might even be their most diverse one so far. Electronic break beats (Yeah I Know), meet 90s-infected independent rock vibes (The Birthday Party). There's space for shoegazing dream pop (Then Because She Goes), a heart-breaking folk ballad with Phoebe Bridgers (Jesus Christ 2005 God Bless America), gospel-infected R&B vibes (Nothing Revealed/ Everything Denied), actual house music (Shiny Collarbone) and 80s-referencing pop songs that are more on point than many actual songs from that decade (If You're Too Shy Let Me Know). There's room for short electronic interludes, dub beats, brief sketches and other adventures but no matter what side the band picks they always deliver. One might argue that the songs don't follow a straight musical red line but the entire album indeed follows a dramaturgy that changes its pace a few times. The 1975 have never been a band that simply spoke to people who are just into one genre, they are representatives of their generation and the streaming age where the next genre and idea is just one click away and there's no way in hiding your affection for any of it. The Mancunians moved beyond that long time ago. This record shows a band on the peak of their game as one of the world's best and most adventurous groups. But even with all these ambitious ideas and pop songs there's something quite intimate and personal about Notes On A Conditional Form and the songs Healy presents on it. The album worships the end of youth and tries to figure out what happens next. I don't know how a more grown up version of The 1975 will actually look like but it will be a pleasure for us to witness that. (Norman Fleischer)
Stream It: ► Spotify / ► Apple Music
---
Charli XCX – 'How I'm Feeling Now'
Sounds like … the lockdown lifestyle put into futuristic pop songs.
Charli XCX is the hardest working popstar out there. Naturally, her announcement to write and release an album throughout lockdown, wasn't such a huge surprise. With a strict deadline of six weeks for the whole writing, recording and mastering process, the question was more exciting if she would or would not deliver the album in time. After releasing her self-directed video for single forever nearly a month before release, a few of her fans took the YouTube comments to reassure Charli that it would be alright to postpone the album. Later, Instagram stories showed XCX admitting that she cried after putting to much pressure on her producers. Yet, the pressure was worth it: how i'm feeling now is out now and a success story already.
Having worked alongside frequent collaborator and P.C. Music mastermind A. G. Cook and Bon Iver producer BJ Burton for the production, Charli didn't invite any feature guests this time. Thereby, how i'm feeling now marks her first album without any collaborators. Her fourth studio album offers a rather personal inside into popstar's mind. Throughout the album, she acknowledges the relationship with her boyfriend Huck Kwong. claws and forever are intimate love songs with a heavy use of autotune and squeaking synthesizers while I finally understand is dominated by a catchy breakbeat hookline. how I'm feeling right now isn't just about quarantine love, though: Charli XCX's preference for excessive parties is also featured through the whole album. Already in opener pink diamond she fantasizes of a futuristic dancefloor, with a production similar to SOPHIE's.  "in real life, could the club even handle us?", she asks. However, Anthems captures the lockdown lifestyle in a very fitting manner: "I just wanna go to parties, feel the heat of all the parties" is one of the tracks very comprehensible lines. Although many songs on how i'm feeling now focus on the topic of quarantine, it is not only an album for the present, but also for the future. Her vision of the ultimate quarantine album is a definite success. With Charli XCX's trademark autotune vocals and forward-thinking sound designs, it creates an atmosphere that imitates how we could feel like during the first post-Covid-19 party. We can only hope that this future will be rather soon. (Louisa Zimmer)
Stream It: ► Spotify / ► Apple Music
---
Woods – 'Strange To Explain'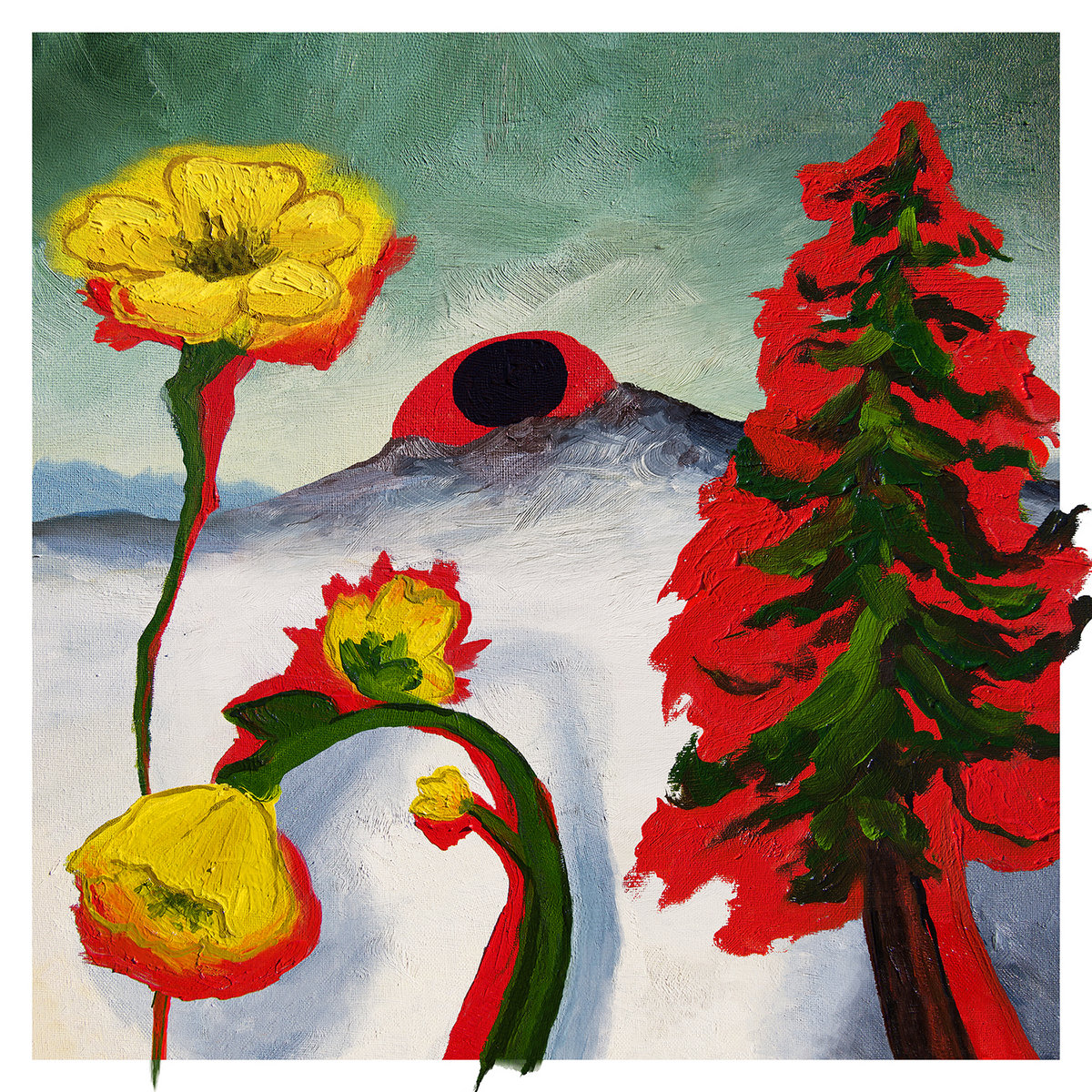 Sounds like … a buzzing invitation to the shores of beauty and delight.

For all those who crave some ease of the mind, the new Woods record Strange To Explain might just have arrived in time. Gleaming with sun-drenched intensity and a delightful flowing quality, the eleventh full-length album of the American folk-rock outfit is welcoming lush dreams and silver-lined fantasies back into the shades that we call our reality. After 2017's Love Is Love, band lead Jeremy Earl and his fellows took a minor step back from productivity, only now to return more strong and life-affirming with new songs that perfectly reflect the colourful and idyllic setting of Stinson Beach, California, where these songs were recorded.
The hazy silhouettes of sound are there right from the beginning with the dallying Next To You And The Sea, which features a laidback rhythm and the soft vocals parts, added by teasing synths. These ornate sound textures are blended over swiftly into the moving Where Do You Go When You Dream? Quite retrophile in its use of instruments – take into account the humming flute solo towards the end – this one is an ode to celebrate lively moods. As bright as the daylight, the songs are brimming with fuzzy and blossoming harmonies. Jangling guitars, warm keyboard sounds mingle together with pleasant melodies, for instance on Can't Get Out are then part of the repertoire as well as acoustic gems such as Just To Fall Asleep or the wonderful Be There Still. With all its dreamlike forces, the at times psychedelic absorption of Woods into their own pools of sound, Strange To Explain at last succeeds to lure the listener in, leaving traces of wonder, why it all cannot be as easy as that. (Andreas Peters)
Stream It: ► Spotify / ► Apple Music / ► Bandcamp
---
Donny Benét – 'Mr. Experience'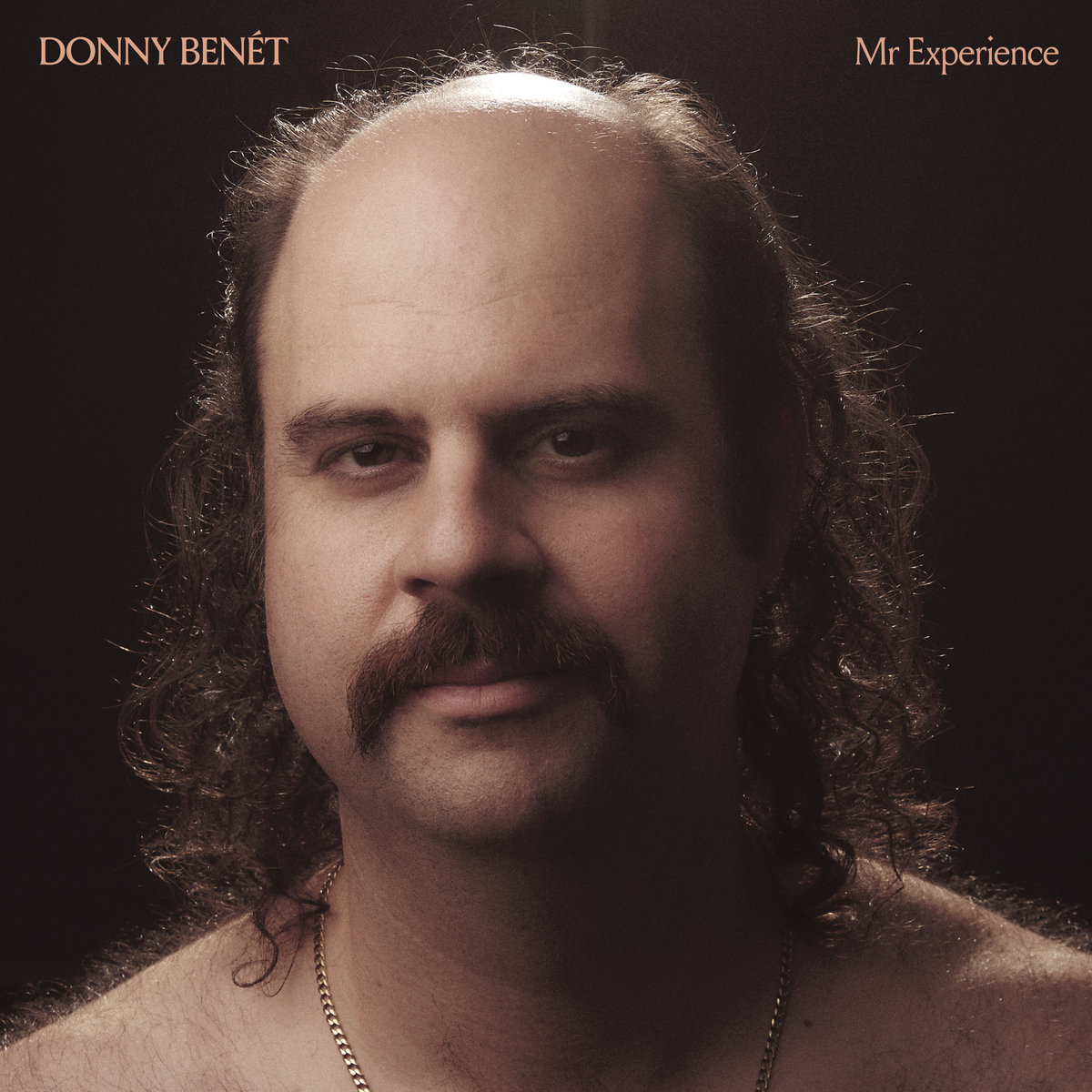 Sounds like … the soundtrack to a solitary balcony dance party.

So, the summer raves have been postponed this year, but there is no need to be bummed out about this, because the Australian bassist-gone-singer Donny Benét just released an album full of groovy 80s-inspired songs. Whether in your bathrobe in the morning, in a swimsuit on the balcony, or in the kitchen cooking dinner for one, Mr. Experience will make you dance. The bright upbeat instrumentation of the opener and title track finds its roots deep in synth-laden 80s-fled funk. Matured on a personal and emotional level, Mr. Experience tells us exactly that. Instead of the cheeky irony we are used to from the artist's previous releases, this one treats emotions with a new sincerity and vulnerability.
The yearning Take A Trip and Girl of My Dreams show a new sentimental side of the artist. Alone at last, he wants to snatch his lover away on a romantic getaway- which will have to wait now but the single paints a dreamy picture. On Second Dinner, leading the dinner party theme of the album, Donny Benét created, he is back to his beloved confidently self-deprecating irony. 'I could touch my toes once / Could make love all night / But these days it's eating / That gives me all my delight', he sings. And the video clip is just as hilariously delightful. This is a much-needed mood lifter and if it does not get you grooving, then I am not sure what will. (Liv Toerkell)
Stream It: ► Spotify / ► Apple Music / ► Bandcamp
---
Mt. Warning – 'Consolations'
Sounds like … powerful and refreshing sparks of solace and comfort.
Sometimes it is better just to come out with new music and let the songs speak for themselves, instead of putting much thought into an extensive campaign. At least that remains the impression when following the Australian songwriter Mikey Bee, better known under his moniker Mt Warning, on his social media feeds the past days. Consolations is the sophomore record of the project named after the Mount Warning in the New South Wales home region of the alt-rock artist and blends together wistful melodies, often sparsely accompanied, going deep into the essence of emotions. Rich with desire and fragility, the tunes do rarely fail to come across as raw, untamed and pure. The new songs are hitting in that curb as well.
The tender acoustic guitar pattern of Let It Go introduces into Consolations, which is a tune that tries everything in its power to remain in the background. Although torn between the desire to pull oneself towards a past feeling and the necessity to move on with one's life, the singing voice is a consoling one, assuring the listener that everything will turn out just fine eventually. The serene atmosphere, which is a somewhat novel quality, regarding the more rock-infused songs on the 2014 debut Midnight Set, neatly continues on songs such as Be My Step or You & Me. The songs on here actually do sound more folky, more mellow and this is first and foremost to be attributed to the new range of instrumentation, including more keyboards, strings, horns and the general more acoustic frames Mt Warning likes to wrap his tunes in. Serenade is a fitting example here. Embraced by brass instruments and soft keys, the tune spirals into a mellow and jazzy comfort zone. All of that without losing the touch of charging it up with deep-seated longings of the soul: "And all of those dreams / that have suffered defeat / it's time to shoot through". In the end, Consolations is just what the title already hints at: the promise of comfort and solace through the music. Despite the struggles and irritations, the singing voice burrows through, there is light ahead, and the message delivered is not a shy one, as articulated in the final piece The Stars We Made: "The chaos will guide you home / and you'll be dancing with the stars you've always known". (Andreas Peters)
Stream It ► Spotify / ► Apple Music
---