Wanderlust is probably burning in most of us this summer because of the still restricted travels. Sofia Portanet's song Wanderratte is concerned with the feeling of moving forward and exploring new horizons. Wanderratte is German and can be translated to 'the traveling rat', an idiom for a person who likes to travel a lot. Lifted from the Berlin-based artist's debut record Freier Geist, the track is on the grungier side of the LP.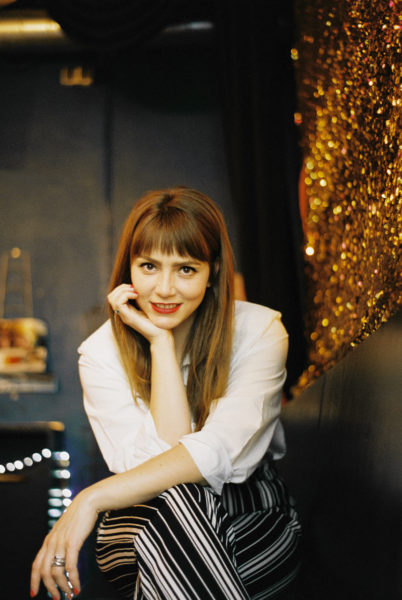 The single is inspired by a poem by legendary German poet and writer Heinrich Heine. With her gravity defying vocals fearlessly jumping between octaves, Sofia Portanet pays homage in the lyrics. The theatrical vocal performance gives the fuzzy garage rock instrumentation a different edge and it matches the video, which is shot in a stage-like setting. Sofia Portanet might not be able to travel this summer, like most of us, but her songs are a ride themselves, fusing new wave with grunge and chanson pop. Check out the acoustic version Sofia Portanet recorded exclusively for NBHAP on our Instagram channel later tonight.
Photos by Liv Toerkell for NBHAP.
---
Every Monday we're updating the 50-track-strong Listen AHEAD Playlist on Spotify, adding ten strong songs by sill relatively unknown artists at the beginning. This week's new picks also include fresh songs from Girl Friday, Joesef, Aime Simone, Brijean, LMNL. Follow the playlist right here on Spotify and give these new talents a chance.