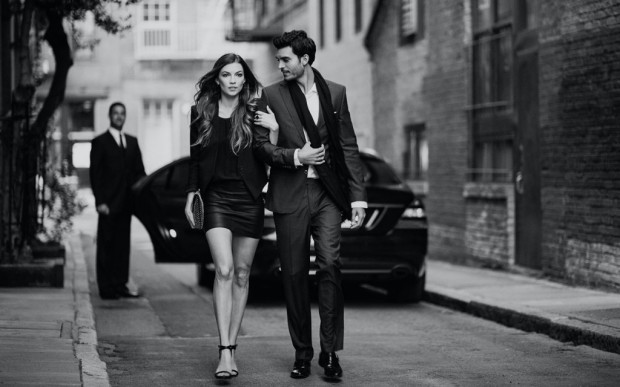 Have you already heard about UBER? If yes, we have something cool for you. If not, you'll probably will think how great it is what UBER does, and will then be happy to use what we have for you. To make the long story short: UBER revolutionizes the way we move. Okay, that's the wording the company that might be more valuable than Facebook uses on its homepage. By combining smartphone app technology with transportation, the company brings new ways of going from A to B in a short time – with even more style. Since UBER's start in San Francisco in the year 2009 they expended to more than 70 more cities – all over the world. And almost every week a new city gets it's own UBER service.
You surely know how it feels to be in a city, have to go to some place, but don't want to use the public transportation – because it's too crowded, or because it takes too long, or you are afraid of other people, dirt, other people's dirt, or dirty other people. There are quite a few reasons why you might not want to use public transportation. But there are other ways, too. Car-sharing in big cities? No, thanks. Another option is taking a taxi cab. But you probably know that it sometimes takes ages to get a taxi cab. Also they can have unfriendly drivers. So wouldn't it be great if there would be another option? One that is safe, silent, clean, friendly, comfortable, and if possible not yellow with a huge 'taxi' sign on the roof of the car?
That's the point where UBER comes in. It is the stylish way to move in cities. Via its smartphone app you can simply order an UBER. Never call UBER a 'taxi cab', because it is totally different – Uber connects you with your private driver at the tap of a button. In many cities you can choose between a number of vehicle options that differ in price range. The black version pretty much costs the same as a normal taxi service, but is better. The premium version is, well, absolutely premium. Hard to put in words, you just should give it a try, which is absolutely recommendable.
But UBER does not only that take you wherever you want – safe, silent, clean, friendly, comfortable, and in a stylish black limousine. You don't even have to pay. Well, of course you have to pay, but due to the connection of the smartphone app and your credit card the payment goes completely automatic. And even better: before ordering a limousine you can ask the app what the quote for your ride will be – so you won't be surprised by the bill (if this is something you just asked yourself). A limousine that brings you to wherever you want without coping with payment stuff in front of the final destination. Can it be easier? Can it be better? Probably not.
NOTHING BUT HOPE AND PASSION wants you to test the UBER limousine service. No matter if you heard about UBER before but never used it, just want to test it, want to impress someone (honestly, it is impressive if someone arrives in a black limousine with a personal driver), or just think it sounds like fun: we have an UBER voucher for you! Just use the code NBHAP when signing up to UBER and get a 20€ voucher. The voucher counts for entire Europe, but only for countries with which's currency is the Euro. So there's no reason to not give UBER a try, right? We promise you will have fun. UBER on!
Start using UBER now
Get the UBER smartphone app for your iPhone or Android Phone, sign-up using the voucher code 'NBHAP' and get a 20€ ride for free.
Cities with UBER
North-America
Atlanta, Baltimore, Boston, Charlotte, Chicago, Cincinnati, Columbus, Dallas, Denver, Detroit, Fresno, Hampton, Honolulu, Houston, Indianapolis, Jacksonville, Los Angeles, Madison, Milwaukee, Minneapolis, Montreal, Nashville, New Jersey, New York City, Oklahoma City, Orange County, Palm Springs, Philadelphia, Phoenix, Pittsburgh, Providence, Sacramento, San Diego, San Francisco, Santa Barbara, Seattle, Toronto, Tucson, Washington D.C.
Middle- and South-America
Bogotá, Cali, Lima, Mexico City, Panama City, Santiago
Europe, Middle East & Africa
Abu Dhabi, Amsterdam, Berlin, Brussels, Doha, Dubai, Dublin, Durban, Frankfurt, Johannesburg, Cape Town, London, Lyon, Milan, Moscow, Munich Paris, Riad, Rome, Rotterdam, Stockholm, Vienna, Zürich
Asia & Pacific
Auckland, Bangalore, Bangkok, Chennai, Guangzhou, Hyderabad, Kuala Lumpur, Manila, Melbourne, Mumbai, New-Delhi, Seoul, Shanghai, Shenzhen, Singapore, Sydney, Taipei, Tokyo
––
premium content