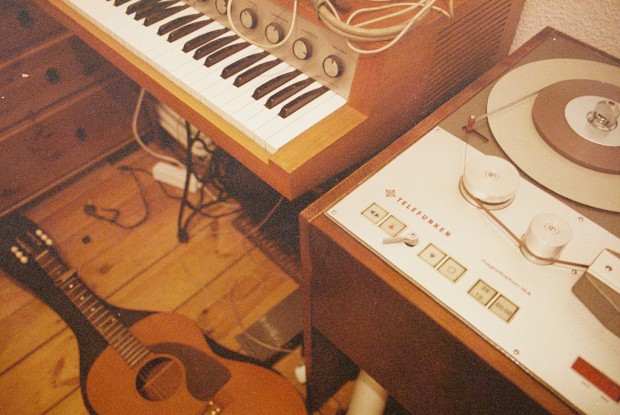 ANIMAL HANDS is the collaborative project of good friends, WILL SAMSON & FLORIAN FRENZEL. After bonding over shared music tastes, a love of tape machines & also producing two of WILL SAMSON's solo records together (Balance & Light Shadows), it was inevitable that the pair would eventually begin a joint musical venture. And they did, as ANIMAL HANDS. Now NOTHING BUT HOPE AND PASSION premieres the duo's debut track Beacon Island as part of WILL SAUL's DJ-Kicks album – due out on 16th June 2014 on !K7.
ANIMAL HANDS are currently finishing up their debut EP, which will be out later this year. In the meantime: enjoy Beacon Island.
You can stream the WILL SAUL's full DJ-Kicks album viaPitchfork.
Also read WILL SAMSON's article 'Meditation for an internet generation'.
—