Will Samson – 'Paralanguage'
Sounds like … meditative ambient folk reflections, based on an out-of-body-experience.
Over the past ten years Will Samson has been a restless wanderer in the indie music scene, making it sometimes hard to track down all of his projects. He released analogue ambient tapes, gentle folk ballads, experimented with electronica and even joined the Fenster for a brief period. Samson's seeking peace … not just on record but also in his life. And in Paralanguage he addresses this desire with new confidence, creating some of his most profound music so far. A certain meditative notion has always been the key element of the songwriter's work and this time this aspect was inspired by Samson's first (and only) experiments with psilocybin. Following the death of his father in 2012 the artists had suffered from mild PTSD, unable to process the grief that followed the passing. It took him several years before he felt confident enough to explore the possibilities this popular compound was said to offer. Paralanguage doesn't necessarily need this context to work but it helps you understanding the emotional weight that comes with it.
More than before Will Samson gives his musical consolation more depth and meaning and creates a truly mesmerizing experience from start to finish. Driven by a gentle piano melody Calescent opens the album with a reduced musical set-up before slowly building up a bigger world around it. Beyond The Dust and Triplet add tender electronic beats to the equation while Samson's voice floats like a warm wind through the sound. In-between he lets the music get all the space it needs in the haunting instrumental piece The Human Mosaic which really feels like it should belong in a movie. In the context of these eight songs it makes sense at this point as it allows the listener to dive even deeper into the meditative core of this record before the uplifting Ochre Alps welcomes us slowly back to reality. Slowly but steady the British songwriter turns his personal grief into a hopeful musical experience for all of us. It's quite a journey and a fascinating slowed down experience that works quite wonderfully, even if you don't take any drugs. (Norman Fleischer)
Stream Now: ► Spotify / ► Apple Music / ► TIDAL
---
Jack Peñate – 'After You'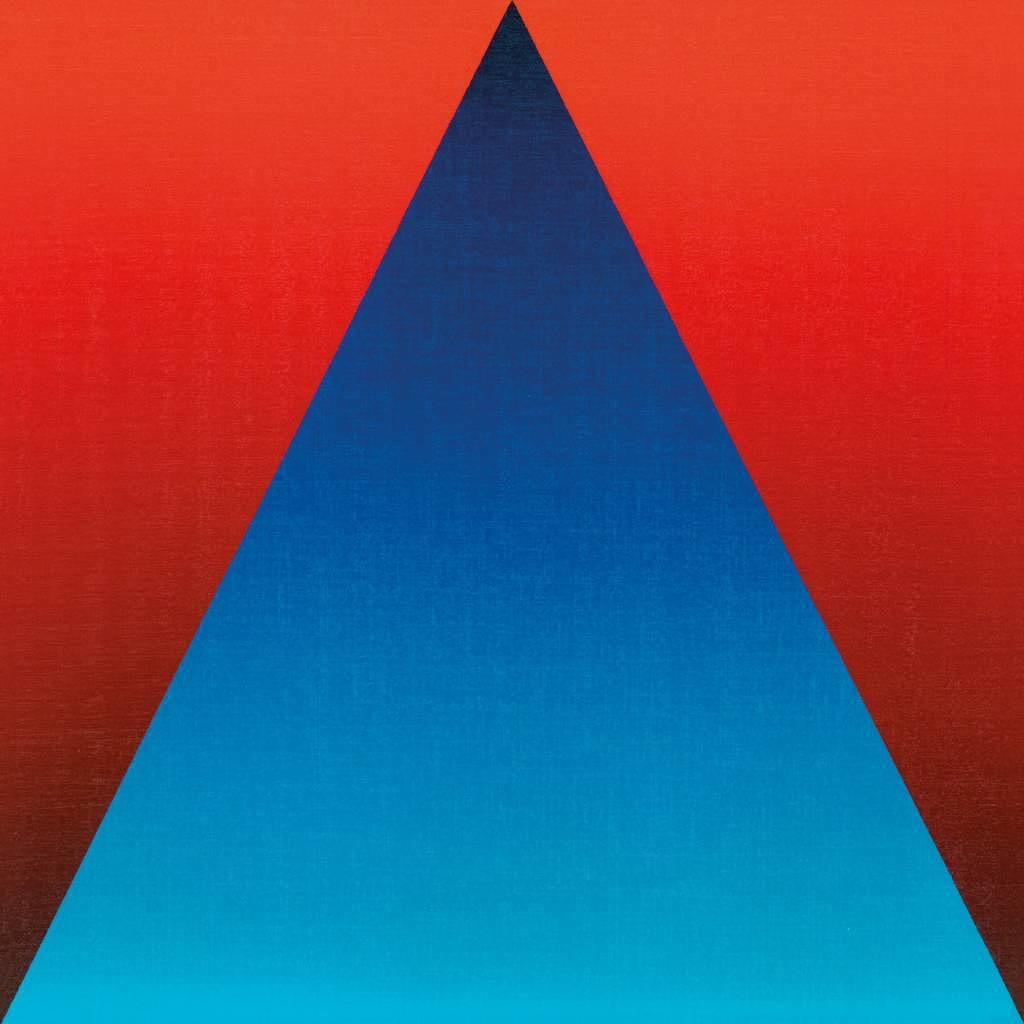 Sounds like … a substantial reinvention of artistic authenticity.
How do you resurface as an artist after a decade-long hiatus? Following the tour for his last album Everything Is New in 2009, the much-adored London-based songwriter Jack Peñate seemingly vanished from all our ears. Feeling unable to create a follow-up record, he indulged in an extensive retreat during which he professionalized his skills in the recording studio, trying to create a sound that would echo the complexity of human emotions. "I started to play with sounds that evoked feelings, and then writea song over that", the songwriter explains in retrospect. Writing up to a thousand songs during this formative time, the heartfelt third album After You represents his first new material in ten years – and it reflects the immense learning process that the British pop artist has exposed himself to.
Kicking off with Prayer, a minimalistic and soulful outcry, framed by simple guitar playand a steady beat structure, finds Jack Peñate's lamenting voice as the main highlight of the piece. Deeply solemn, the opening piece explores with much ardour the desperate desire for peace of someone in need. In the same heartfelt fashion, the airyand seemingly light-weighted but emotionally intense Loaded Gun lyrically approaches a person with an urgent wish to be known, remembered in the afterlife. The electronically influenced tune Murder adds a more synth-dominated dimension to the sonic palette of the record, whereas the ambient piano piece Gemini, added with the reading of the words of Peñate's grandfather (the artist and writer Mervyn Peake) evokes an almost pastoral dimension. The melodious GMT then exposes a voice set free, seemingly flying ahead of the otherwise beat-carried pop-tune and leads into the soul-influenced Ancient Skin, before Swept To The Sky passionately terminates the journey that After You has been. Both in ways of musical exploration as in its lyrical intensity, Jack Peñate's long awaited third record truly stands out as a sustainable work that reflects the efforts of a musician longing to reunite authentic feelings with complex explorations in sound. (Andreas Peters)
Stream Now: ► Spotify / ► Apple Music / ► TIDAL
---
Tuvaband – 'I Entered The Void'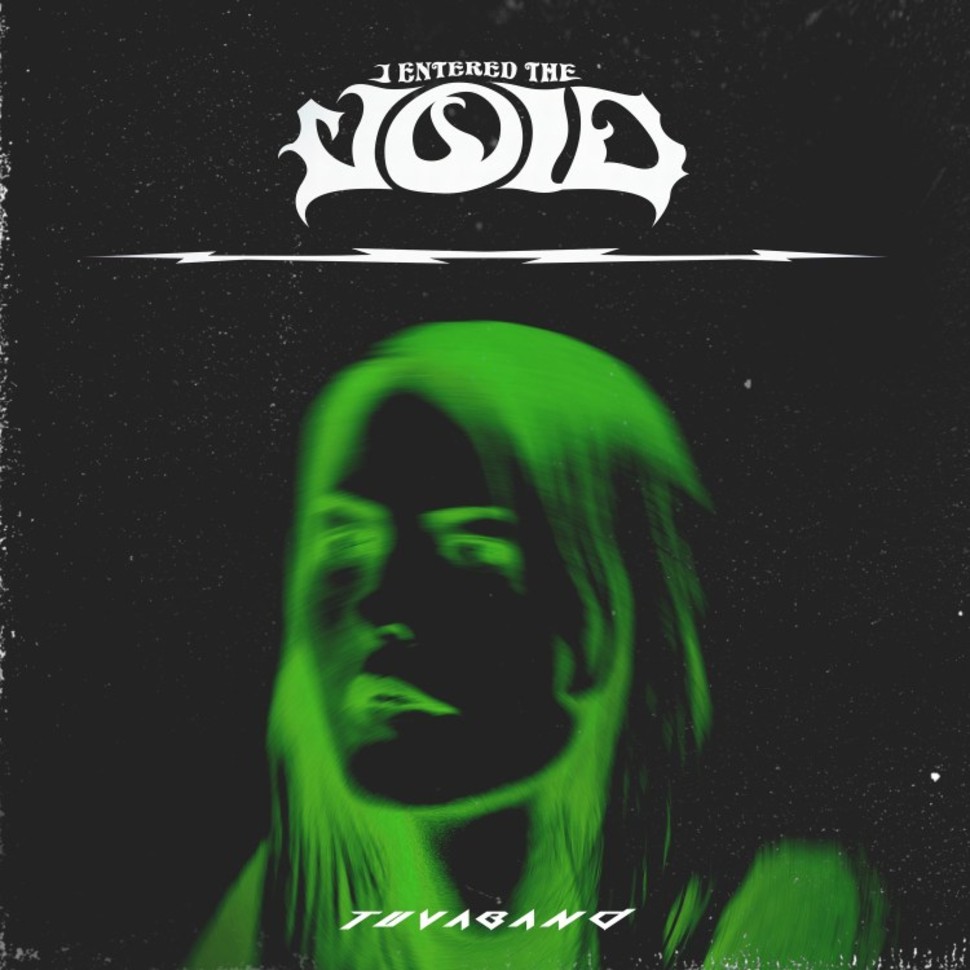 Sounds like … diving deep into a musical rabbit hole.

The title, I Entered The Void does not only describe the listening experience of Tuvaband's sophomore record but was also what the artist literally did to work on it. Norwegian singer, Tuva Hellum Marschhäuser relocated to Berlin and threw herself into creative isolation. And the outcome was worth the process. It gave birth to a deep, emotional, and very different new release. The rather minimalistic debut gives way to the shoe-gazy guitar strums and heavy synth layers of I Entered The Void. Opening with the title track, Tuvaband invites on a journey into her, at some times, dark, at some, dreamy insides. What starts out as a slow guitar progression and glistering synths underlining the echoing vocals of the singer, turns into a dynamic storm evolving around the blurry yet coolly earthed voice of Tuva.
Further down the musical rabbit hole, Marschhäuser dug, Ambiguous Files is an inconspicuous gem. She seems to have a tendency for organically growing arrangements; so this one, likewise, starts out as a minimalistic composition of vocals and a shyly distorted guitar melody. While Tuva sings of releasing herself from the drowning weight of her thoughts, the track turns into a heavily instrumented monster. Swelling up and down like her vocals, it displays the ambiguity ideas and thoughts are often faced with, which can drive one crazy. On the other hand, the dreamy synths of 'Young Adults and Old Grown Ups' are almost soothingly calm. I Entered the Void is driven by Tuva's dynamic vocals, spiced with a touch of distortion. From post-rock epic to minimalistic almost fragile compositions, Tuvaband has it all. And she finishes the way she started. 'The Void' is an atmospheric experimental single, which would fit a sci-fi movie equally well as a documentary about space and black holes. Latter is probably the most accurate image I can paint of I Entered The Void's sound; it is like a dive into a dark unfamiliar space; not always easy but always engaging and unexpected. (Liv Toerkell)
Stream Now: ► Spotify / ► Apple Music / ► TIDAL
---
Burial – 'Tunes 2011 – 2019'
Sounds like … a ghostly club night with one of electronic music's most visionary characters.
Despite having not released a full studio album since 2007's iconic Untrue British producer Burial has been anything but lazy over the past ten years. It more or less became a tradition that he releases new music shortly before Christmas via his label Hyperdub. Sometimes it was just one tune, sometimes a full EP and while each release embraced Burial's trademark sound that made Untrue one of the most important records in contemporary electronic music it also showed his more adventurous sides. This Christmas, Hyperdub combines most of these standalone singles and releases into one big compilation that is also a great way of catching up with the shy artist in case you lost a bit track following Untrue. Of course, Tunes 2011 – 2019 is not an album in the traditional sense but Burial arranged the tracklist in a way that is not straight chronological but one that follows a story arch. The first half of this mighty 150-minute-long adventure features Burial's more recent releases on Hyperdub which saw him dive into more abstract musical territory, far away from his dubstep roots. State Forest opens the compilation in a ghostly manner, the extremely reduced Subtemple and the haunting Beachfires further fuel this atmosphere. His typical vibe is still there; the cracking of the vinyl sound, the countless elements that are happening occasionally in the background. However, these first tracks are a more disturbing affair that might challenge fans of early Burial although quite quickly we return to familiar territory (Young Death and Claustro).
The end of the first half, 2013's Rival Dealer EP in rearranged order marks another surprise as the artist adds a surprisingly uplifting 80s dream pop twist to his sound. Come Down To Us is still pretty amazing but quite unusual for this man. The second side of Tunes 2011 – 2019 returns to this decade's earlier releases, delivering the three EP's Street Halo, Kindred and Turant/ Rough Sleeper which are obviously way closer to the 'true Burial sound' if such a thing even exists. Still, besides the more atmospheric pieces it's tracks like the raving Loner and the nervous Ashtray Wasp (including its tender finale) that still stand out due to their ability to combine the nervous energy of a dark basement club with the spooky atmosphere of a late night lonesome walk home. Burial's music is as cinematic as it is complex, as emotional as it appears to be cold and structured. It invites the listener to discover so many elements and tiny moments within these partly quite epic tunes. And while this compilation isn't really working as a real substitute for a proper studio album it really underlines the unique quality of one of the scene's best and most profound characters. Let's just hope his release frequency isn't slowing down in the 2020s. (Norman Fleischer)
Stream Now: ► Spotify / ► Apple Music
---
Lucas Laufen – 'I Know Where The Silence Lives'
Sounds like … melancholic acoustic folk at its best.
In 2016, Australia-rooted singer-songwriter and newcomer folk-artist Lucas Laufen left behind his home in Port Lincoln to pursue his dream of making it in Europe as amusician. Having set foot in Berlin, he soon published his debut EP Goodbye, which he presented in clubs and concert halls throughout several countries. The debut record I Know Where Silence Lives, developed and produced in the idyllic setting of Christchurch in New Zealand, presents nine songs deeply rooted in personal emotions. Drawing on his classical folk roots, Lucas Laufen sets out to frame feelings of lossand disorientation alongside the magic of starting anew into beautifully arranged acoustic harmonies.
It is mainly the tender voice and warm guitar sounds which hold together the delicate framework of the acoustic passion, that Laufen develops on this record, onlynow and then added by restrained percussion elements and occasionally used wind in-struments or strings. Conveying a thoughtful and melancholic mood, songs such as the opener Bottom Of The Leaves, the ensuing title-giving I Know Where Silence Lives or Seeds evoke a mellow, peaceful atmosphere. Softly plucked guitar tones as well as the frequently whispered vocal parts like in Dublin or in the dedicated last tune The Modern World create a fragile yet at all times sensitive aura, in which the yearning of the folk bard for a lost home is exposed next to his passion of embarking on new challenges. This emotional conflict makes headway quite distinctly in the piece A Million Miles From Love: "A million miles from love / I still think about the rush / From a million miles above" Laufen's voice reverberates through the chorus. The things that you longfor, the place where you desperately wish to be is always in the far distance and has to be experienced by the songwriter. The songs of I Know Where Silence Lives with much feeling show how this distance between the self and the world can be aesthetically conquered and expose the amount of bliss that lies in the realm of feeling in-between. (Andreas Peters)
Stream Now: ► Spotify / ► Apple Music / ► TIDAL
---