Founded in 2015 by German pianist and composer Nils Frahm, Piano Day is a day "to celebrate the piano and everything around it: performers, composers, piano builders, tuners, movers and, most importantly, the listener". The carefully curated album Piano Day Vol. 2 features musicians from various genres with diverse approaches, channeling their individual stories and emotions through the 88 keys of the instrument.
Alongside its release via LEITER today, we gathered personal anecdotes and intimate memories from the contributors exploring their relationship to the instrument. Capturing the magic of the piano in their songs, these stories display the life-altering depth of the dialogue between piano and pianist beyond the recordings. As a tribute to the piano, eleven artists share their experiences of new and old love for an instrument that can sound like the ocean, childhood nostalgia, excitement for the future, and may even cure a hangover.
---
AVAWAVES: Fractured Light
As a child, [the piano] was my main escape whenever I didn't know what to do with my feelings. It taught me that there's value in spending time alone, as well as teaching me how to collaborate with others. I started playing on my grandmother's piano, who was a pianist, cellist, and singer herself. She passed away two weeks before I was born, but she left me music. I am currently getting her piano restored and it is definitely the piano to which I feel most attached.
I will always remember my very first commission: to write a composition for my Irish uncle's wedding when I was eight years old. I performed this at the ceremony, and I will never forget that feeling of playing something I had made in front of a crowd of people – it was magic!
AVAWAVES is the collaboration between two classically trained performers: violinist Anna Phoebe and pianist Aisling Brouwer. The duo released their cinematic third record "Savage Waters" in 2022. 
---
The piano taught me that I can do hard things. This greatly shapes my attitude toward other things in life. Studying classical piano as a child taught me that it's a lot of work to achieve the first 95%, but the last 5% is even harder than the first 95%, yet often will do the trick. It taught me perseverance and that if you want to do something extra well, it feels hard and that's okay. It's a privilege even.
You can play a single line and you can make the piano sound like an ocean.
When I started [playing the piano], I was mad at my parents because I originally wanted to play the violin. But they weren't convinced of that and bought their kindergartner a piano instead. Eventually, I accepted it, and by the time I was 12, I felt butterflies in my stomach whenever I got near a piano. I started playing on an old Schiedmayer piano from 1912. The most beautiful instrument I ever played on was a Steingräber grand piano that I played at a youth competition. I almost had a blackout during my Bach because the piano sounded just magnificent! Today, my relationship with the piano is more professional. I'm in love with the music, not necessarily the piano itself, but I appreciate its help in getting my music out into the world.
Based between Berlin and Munich, Sophia Jani is a classically trained composer releasing poetic and minimalist songs ranging from electronic to contemporary classical. In 2022 she released her debut album "Music as a mirror".
---
My first encounter with the instrument occurred when I was about five years old at my late grandmother's house. It was a family gathering and about 30 people (all relatives) were there. My grandmother's lovely wine-red Liebermann upright piano was sitting by the couch in the corner of the living room. Then my mother told me to try the instrument. I was very surprised by how loud and powerful its sound was and actually felt overwhelmed at first because I was a very shy kid. But after a few minutes, I found the three pedals attached at the bottom of the instrument and I tried each one of them. As soon as I pressed down the middle pedal, which allows the felt muffler attached inside the piano to be positioned between the hammers and strings (of course I had no idea what was going on at that time), I felt so comfortable with the warm muted sound and became captivated. So, in the beginning, I was more in the love with the particular sound coming out of the piano. Then through the years, slowly but steadily, I fell in love with the piano itself. My love for the piano has grown bigger and bigger ever since, and it will continue to grow.
During my teenage years, I was focused on my basketball career. I've always loved listening to piano music, but I spent almost 20 years without really playing the instrument except for certain occasions (I didn't have a piano until I was 24). After injuring my knee, I had to give up playing basketball and lost all my purpose at that time. Then after a few of the darkest years of my life so far (in those years, I came across Nils and his music as well, around 2009), I slowly started getting back into playing the piano. I think it was a natural transition for me as I always kept my love for the sound and the instrument.
At first, it felt like I was immersed in the nostalgia of childhood memories and rediscovering the beauty of the instrument. But after a few years, it became something I can't live without. And over the course of the next three years, I had more conversations with the instrument than with anyone else. Now piano is my meditation, medicine, shelter, and comfortable place but also an adventure. It's my other half.
About two years ago, I was diagnosed with an incurable chronic disease around the end of 2020, and every little ordinary thing in life became difficult for me. It also made it impossible to play the piano for many months. After a long time, I managed to play a little improvisation on my piano. It was something I had never experienced before. Until then I always thought the piano was an instrument that I could use to transcribe the ideas I had in my head. But that moment I played for the first time after months while still suffering from the pain, the whole piano felt like just another part of my body. I could breathe through the piano and also felt the piano breathing through my body. I could feel the pain through the piano, and I could feel that the piano was feeling my pain.
Through this special moment and experience, I learned that the piano isn't just an instrument to me. Just like how every little thing in life affects me, it also affects how I play the piano. And how important it is to accept whatever the consequences are (including pain and suffering) because that is the only way (at least for now I think) for me to be able to have a deeper understanding of the instrument as well as almost everything in this world.
Daigo Hanada is a self-taught post-classical musician and former basketball player from Tokyo. He released his third album "Satori" in 2022. 
---
I remember the moment I decided I wanted to be a musician. I was nine years old and my parents had a few friends over for a dinner party. After dinner one of the guests began playing the piano that was in our living room. Their hands flowed over the keys and I watched their face soften as they closed their eyes and let their hands lead. This was my introduction to my deep love of muscle memory. The expression I saw on their face was a type of enjoyment I hadn't seen before and I knew at that moment I wanted to feel what they were feeling. I began sitting at the piano each day after that trying to emulate what I saw them doing.
Learning piano was my entrance to making music. I still return to it as often as I can and it brings me back to that original search for being so familiar with a musical language that you can close your eyes and enjoy it as you are making it.
Based in Los Angeles, Kaitlyn Aurelia Smith pushes the boundaries of composition by exploring analog and digital textures and sounds. Between avant-pop and neoclassical, her curiosity and classical training drive her musical endeavor. In 2022 she released her new album "Let's Turn It Into Sound".
---
I don't really come from a musician family. My grandfather was a professional violinist and saxophonist, but I never knew him as a musician. He abandoned his career many years before my birth and never came back to it. I know it was a tough choice, and now at 88, it may be one of his regrets. He always talks about these years with sparkles in his eyes, how the concerts were transcending experiences for the musicians and the listeners back in the 50s and 60s. None of my parents are musicians, but my mother decided to learn piano when she was pregnant with me and stopped right away after my birth. I'm the youngest of four siblings. I strongly believe that a lot of things happen during fetal life, which is a life cycle on its own. And I'm quite persuaded now, that it is the reason music became my first and most natural way to express not only my emotions but how I experience this existence. A deep and rich way that transcends words.
The sound of the piano has always touched me profoundly; that feeling that your heart is going to explode, like you're home again, tears in your eyes, witnessing the beauty and unconditional love.
My family moved a lot because of my father's work as an army officer. And I then moved a lot as a student and aspiring composer, mostly in very tiny one-room apartments, which all became bedroom studios. I never had the chance to have a "real" piano at home. It was not an option. We had this old Clavinova that I still have. But it has nothing to do with a piano. The sound, the vibrations, and the physical sensations are absent. As a child, I trained piano at a music school that was attached to the conservatory, but I was not the most model student, as I always wanted to compose new melodies instead of focusing on the "strict" lessons. These were precious moments for me where I could be reunited with this magical instrument allowing me to express fully what needed to be. It must have been difficult for my professor at that time! I don't remember which piano it was. So many things have happened since. My memory is playing tricks on me.
I finally got my first piano only a few years ago when I decided to settle down in the southwest of France after traveling for so long. It is a simple Ritmüller upright piano, the one I could afford at this time. The one with which I recorded my song for the compilation. I know it is far from being the most adapted. But it is good enough for my everyday use of it: composition. And I adore it, as a first love relationship. I'm not a professional pianist, life has decided otherwise, but the piano has always been the base of my compositions. Most of my creations were first composed on it. Having a "real" one at home really was a game-changer. It is the portal opener to the creative force.
I'm soon moving to my new studio, a bigger, soundproof professional one, where I'll be able to play piano and all my instruments day and night, without restrictions. A new chapter of my life. A place where I'll be able to practice much more, and where I'll have the possibility to make recordings of better quality. There will certainly be more and more piano versions of my pieces in the near future. I'm also patiently waiting for a Keybird piano, a 40kg transportable upright piano, which will allow me to pursue the creative process I created three years ago and have been applying using my modular synth, but with a piano this time. Can't wait for this new adventure to begin!
The French musician and sound designer Hélène Vogelsinger uses the piano as well as modular synthesizers and field recordings for her musical expression. Her album "Reminiscence" was released in 2021. 
---
Playing the piano showed me how life works in general. You have to be patient and practice a lot to achieve your goals. Sometimes things come easy and sometimes you're stuck and things just won't work. But at the end of the day, it's all about you and your mindset. For me, the piano is the symbol of perfection just like life is perfect, in a good and in a bad way.
My favorite thing about playing the piano is listening to it and understanding what it wants from you. Sometimes there are pianos that are very easy to play. They almost play by themselves you just need to touch it. And sometimes the piano really needs a demanding player who stands above the piano. It's a little bit like an animal that feels when you're scared.
The more I expected from playing the piano the more I hated it. When I started to realize that I have to release all the pressure and cut loose my expectations I started to fall in love with it. Over time I got to know my piano pretty well and I know exactly how to treat it to make it sound great. I think that's the most important thing about playing the piano. It's not about the player, it's about the relationship between the player and the instrument.
Pianist and composer Liam Mour is based in Berlin and founded his own label Ode To Youth. His EP "Above" was released last year.
---
For me, the piano is a place I can go and aim to totally detach myself from what's going on in the world, but it's also a place I can go if I want to connect outside of myself and into the world. It can be introspective and outrospective depending on the situation. So really just knowing it's there is like an emotional anchor to me and it helps me deal with anything that might come up in life. Everything I see or hear, everything I feel, everything in my subconscious that I don't even know about filters into the moment I play the piano in some way. But it comes out as me.
I was what's called hidden homeless for the best part of a year in one of the coldest years I can remember in London. Due to circumstances, I was having to move between friends' sofas and spare rooms every few weeks, and to be honest, my morale got very low, unexpectedly. One night I took out my laptop and decided to listen to some sketches I made on piano a few years previous after a road traffic accident and I really listened. I could tell the tracks were not good enough for release but I could tell that this was the real me, that they had something, and that I could make them better with focus. The day I finally moved into my first flat in London, a massive sense of calmness came into me and I started to write the first demos for my debut album, still not really thinking they would ever come out officially. My life really changed when I later found the energy to release my music, I took control of my life and started to express myself.
When I play the piano I am almost instantly in another universe. I've always been in love with it. There were times in my 20's I lost a little focus and when I played my family piano, on trips home, I could just play loops but not remember my fully formed songs. And that annoyed me. So in my 30s, I dedicated myself to writing songs that would stay in my head and practice so much, with absolute dedication till it became innate to me and bring out what was deep inside, and now my love for it only grows each day.
Londoner pianist James Heather composes emotive pieces of contemporary piano to be heard on his second LP "Invisible Forces".
---
I'm a self-taught pianist, and the experience of learning the instrument on my own has had a profound impact on my life. It's been a challenging but rewarding journey, with moments of frustration and feeling stuck, but ultimately, I've found great joy in playing the piano. Learning an instrument is like entering a whole new universe. Even now, I still feel like a beginner in many ways. However, I've learned that I don't need to compete with anyone else or strive to be the "best" at playing the piano. Instead, I prefer to take my time, be playful, and focus on expressing my unique style and voice.
I believe that each of us has something valuable and special to offer, and when we tap into that, we don't need to compare ourselves to others. Playing the piano has helped me discover my own unique sound and style, and although I still feel vulnerable when performing for others, I know that my music is appreciated. Learning to play the piano has taught me to appreciate the value of exploration and self-expression. It's a journey that has helped me find something valuable within myself, and I think everyone should have the opportunity to experience that for themselves.
One of the things I love about the piano is its ability to stand on its own. Whether played solo or as part of an ensemble, the piano has a unique ability to capture the listener's attention and create a captivating musical experience.
When I play the piano, I approach it with a gentle touch, as if I'm giving it a massage. I find that this soft touch allows me to create a more nuanced and emotive sound, one that conveys a sense of intimacy and empathy. Through playing the piano, I strive to propagate empathy and emotional connection. I believe that music has the power to communicate and transcend boundaries, and a piano is a perfect tool for expressing these universal feelings.
Otto A. Totland is a Norwegian self-taught pianist and composer of melancholic modern piano music. The cinematic character of the ambient songs can be heard on his latest record "Companion".
---
Meredi: Aryan Kanch
My first piano was a black, solid old Russian piano. I grew up in Berlin right after the Wall came down and many of the Soviet occupiers left Berlin. They left an old piano with my parents. I practically grew up with it. It had these old, huge, clunky keys that were a little too wide and clumsy to be elegant. It was a little broken and not tuned right, but the moment you played a note, the reverberation gave you goosebumps. I don't know when I first touched it, but ever since I can remember, I was super addicted to it. It was in the living room, which was a pass-through room, and I could never walk by it without playing. I was virtually never separated from it. I played my tunes on it at the same time I was learning to speak. It's still more intuitive for me to speak through music than with words. At some point, my father sold it when I moved out. I don't know where it is today. I try not to think about it, I would miss it too much. It was my favorite piano.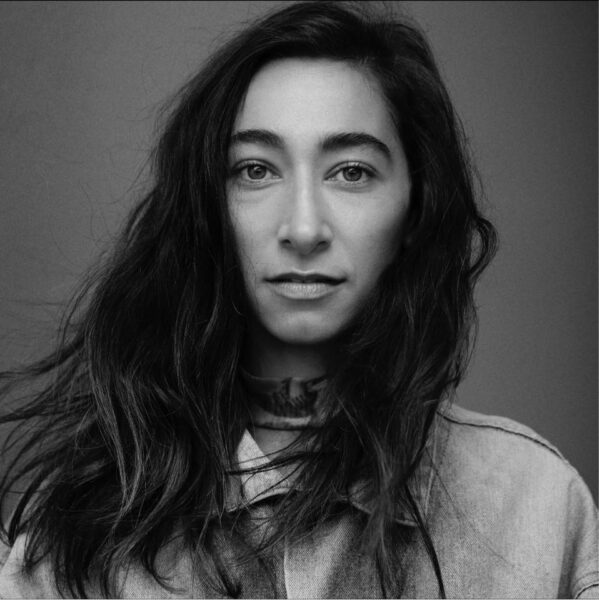 I feel a change when I don't play the piano for a long time. In the beginning, I become more adventurous and outgoing. I start living my life actively instead of just dreaming about it. But after a while, I panic and become unbalanced, moody, and nervous. I feel lonely like I'm missing something.
It's like my meditation, which I need every day. It's my escape, my safe place. It's an addiction. I've never been away from a piano for more than 3 weeks.
I love the diversity of pianos. Each piano has a different smell and the width of the keys is always different. Every piano has a different soul. Sometimes it takes hours to understand it, sometimes just one note. I love it when pianos have a character. When they talk to you. When they are not new and not in perfect shape. Old pianos tell stories. When you play them, not only do you speak, but so do all the other pianists and music that has ever been played on them. I can feel their story when I play on them. It's like reading a book. It's super exciting.
One day when I was walking through New York, it was a very rainy and cold day in December, I spotted a piano standing on the side of the street. It was dark brown and quite small. Someone may have just wanted to get rid of it. It was just standing there in the rain next to some garbage bags. It was dying. When I started playing it, some of the keys were already not working because the wood was wet and warped. But the sound was still brilliant and I could feel its soul talking back to me. I tried to save it, but I don't have a home in New York. I tried to protect it with my umbrella, but the rain was too heavy. I played one last requiem for it. Then I left. That was one of the saddest moments in my life.
Meredi is an Armenian/German composer and pianist based in Berlin. Collaborating with a broad range of artists from various mediums, she released her new solo record "Some Other Place" as a means of pure self-expression.
---
The piano I first played on and learned throughout my childhood was an old upright piano that belonged to my grandparents. When I was young they gave it to my parents to keep in the house. Now I play my beloved Kawai MP11SE, the most beautiful instrument I have ever owned.
A moment I will never forget was one morning when I was a teenager living in Cornwall. I woke up with one of the worst hangovers of my life, so I took myself for a walk by the harbor. As I was walking I came across a street busker playing Erik Satie's Gymnopedie No.1. I sat and listened to this beautiful, rolling melody and felt myself floating away. My hangover was cured and I gave the busker everything I had in my pocket!
The only time I am able to truly focus and collect myself and my thoughts is when I'm sitting at my piano. The feeling of letting my fingers fall wherever they please and drifting away into a little musical cocoon is unmatchable, that moment of solace in such a busy world.
S. Salter is the collaborative project of Amsterdam-based British artist Samuel Ruddick and Berlin-based Swiss artist Jeremia Reichen. With field recordings, piano compositions, and an eye for detail in the production process, they released the new record "Juun" this year.
---
I was around 8 years old when this little toy keyboard appeared in my life. I remember spending a lot of hours playing and creating new songs, it was so spontaneous and intuitive. I learned by myself for a while and then I asked my parents to attend piano lessons. I found so much joy in learning and studying the instrument from a very early age. The piano became my best friend, I felt I could express myself in a very special way and I already knew I wanted to dedicate my life to music. I am definitely still in love with the instrument because it keeps challenging me, teaching me, and bringing joy and passion. I love how my relationship with the piano evolves and is part of my personal growth. I would say music – and the piano especially – helps me 'understand' life.
Barcelona-based artist Marta Cascales Alimbau composes minimalistic songs on piano. She just released her new single "Carla's Song" following the LP "Anoche". 
---
Piano Day Vol.2 is out now via LEITER.