Nils Frahm – 'Old Friends, New Friends'
Sounds like … a meditation on personal evolution.
Old Friends, New Friends is a 23-track double record looking back at the maestro's past twelve years, becoming an assemblage of forgotten jewels. The previous years, Nils Frahm has tirelessly toured and released four albums: Empty and concert film Tripping with Nils Frahm in 2020 on Erased Tapes as well as Graz for World Piano Day and another F.S. Blumm collab 2X1=4 in 2021 which was the first and preceding release on Leiter.
The Hamburg-born, Berlin-based musician has a knack for leaving just as many 'imperfections' in a song that it can become a tangible, breathing entity. Old Friends, New Friends is a reminder that it's been a fundamental element even in the beginnings of his creative process. Most prominently on Rain Take, where the piano merges with the weather or Wedding Waltzer where the notes could've been eclipsed by the sound of the pedals but an ambitious listener can find a component of this on almost every track. Some of the songs have been floating around in slightly different versions for a while: the opener 4:33min, which has been recorded for Late Night Tales in 2015; Berduxa, named after the instrument and recorded for an NDR production of the same year; the uplifting Nils Has A New Piano, a single from 2016; Then Patterns, a bonus track on 2011's Felt EP or the rhythmic rush of Corn, part of the Explorer's Club: 7. Belfast -Reykjavik (2010). Regardless of being unknowingly new or knowingly old, every piece is made to be a sound friend. For me, the standouts are New Friend and As A Reminder because they both display a warmer quality in scale and pitch. Frahm's intention was to come full circle, pointing in both directions with this selection while combining it with the pragmatics of organising which song will have its own life and which will not see the light. Old Friends, New Friends feels like being simultaneously at rest and in motion – as if you're sitting on a train that leisurely moves towards an unexplored destination while your mind recollects and analyses how you became who you are. If you would like to read more about the artist and/or the record, read my interview with Nils Frahm here. (Anna-Katharina Stich)
Stream It: ► Spotify / ► Apple Music / ► Bandcamp
---
Alice Phoebe Lou – 'Child's Play'
Sounds like … folky depth with a childishly playful note.
In a sweet and surprising move Alice Phoebe Lou releases her second LP this year. The impressive productivity of the artist keeps amazing the audience Lou accumulated after starting out as a busker in the streets of Berlin. Child's Play is a ten track folky singer songwriting compilation that the singer dropped without announcement. And it is a welcome surprise. The warm songs merge acoustic guitar with electronic elements and evoke retro reminiscent vibes with organ and pedal steel like distortion. Child's Play feels like a piece of summer on a record.
With tracks like Let Me and Sweet, Alice Phoebe Lou moves in the comfort-zone. Voice and acoustic guitar is a combination we know Alice does with bravado. The melancholic late night track Me & the Moon is a longing ballad debating wether to call a lover on a lonely evening. Is it that easy to call someone to wrap their arms around me, the singer ponders examining how the world changes past midnight. On a late night stroll she encounters the moon and finds inspiration. Child's Play peaks in the closing track, which is also the title track, a seven minute epic with loose soulful vocals. "It's a game and we don't need to win", Alice Phoebe Lou realizes and approaches the troubles of life with a playful attitude. "Shake it off baby, you have got it all figured out", she sings alleviating herself from the weight of the world that influenced some of the more melancholic songs on the record like Let Me and If You Were Here. Child's Play is a record with depth that ends on a positive note and definitely sounds so refined that the spontaneous release is even more surprising. (Liv Toerkell)
Stream It ► Spotify / ► Apple Music / ► Bandcamp
---
Rival Consoles – 'Overflow'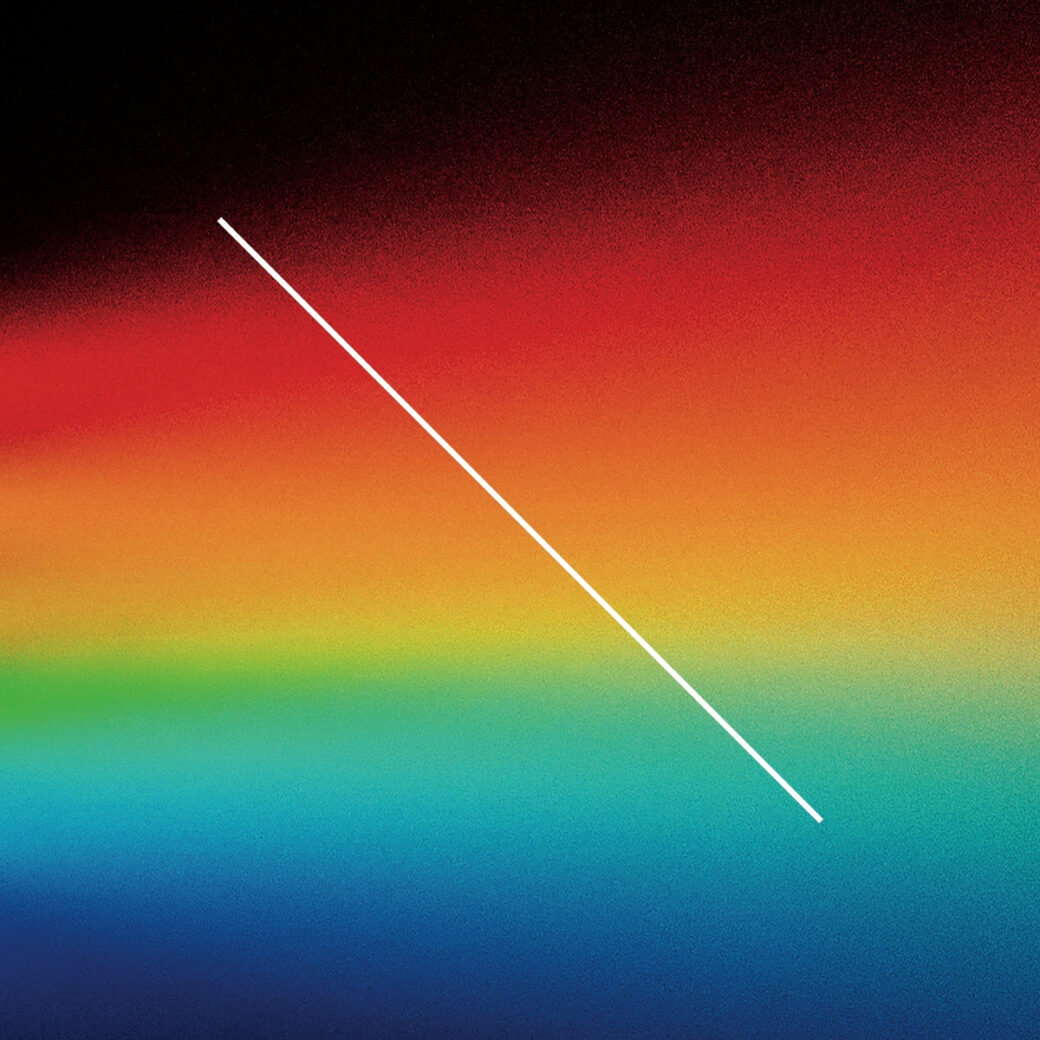 Sounds like … and intense electronic dance with the real world.
Ryan Lee West and his alter ego Rival Consoles have been pushing the envelope for intelligent electronic music forward for a few years and it's especially interesting to see him approaching each record in a different way. Last year's Articulation was sketched out analogue before he moved it into digital territory and the follow-up Overflow now is directly linked to a dance production by the same name which was created by renowned choreographer Alexander Whitley. Luckily, you don't need to watch the production to enjoy the music but I can only imagine how nice it must feel with the actual human movement. The process, however, went hand in hand right from the beginning. Even before the project started, West created a lot of sketches in his home studio which acted as a starting point for Whitley to develop the choreography from. Further work was created in rehearsal, alongside the dancers – Overflow is the story of an ongoing process, something that's constantly in motion, just like the music itself.
Monster is a fitting track to start the record as Rival Consoles unfolds a mighty 10-minute long gloomy build-up with undeniable dystopian Blade Runner vibes. The bassline is running through the track like a motor and repetitive motif that connects the different stages of the song. The following I Like also comes with a fascinating background. It features the mapping of data from the personal monologue of one dancer. Her voice controls the volume of the chords based on the vocal activity. It's a tale of stories behind the curtain, invisible systems, and algorithms – obviously a surrounding that suits Rival Consoles pretty well. Slow grooves (Hands) go hand in hand with nervous synthesizer moments (Pulses Of Information) but the overall atmosphere of the record is one of tension and a certain dark undertone. West's music was never one to please the audience, and especially this time he's eager to make his sound even more mechanical, scratchy and partly even noisy (best captured on a song like Touches Everything) to create an antidote to the slick big data society where all the key information remains hidden behind a shallow and shiny surface. Overflow is not an easy listening experience, it challenges you, it forces you to concentrate and therefore it underlines Rival Consoles' outstanding position in the field of electronic music. (Norman Fleischer)
Stream It: ► Spotify / ► Apple Music / ► Bandcamp
---
Laura Lee & The Jettes – 'Wasteland'
Sounds like… vintage-tinged homage to German Krautrock.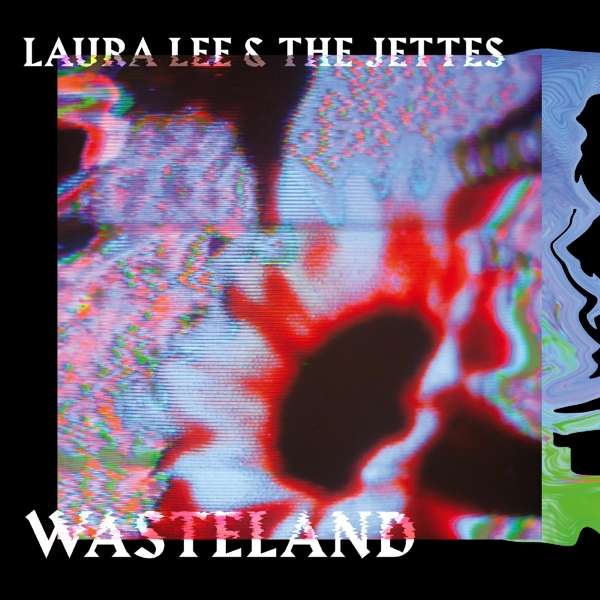 Laura Lee & The Jettes know how to open a record. The debut album by the musician known as one half of the German indie rock Duo Gurr, opens on the title track Wasteland. With energetic distorted guitars and vocals that sound ready for their stadium rock tour, the song captivates from the first note. It sets the tone for the record to come. Between psychedelic rock, homages to 80s Neue Deutsche Welle Krautrock, and sometimes even folky tinges, Laura Lee showcases a wide range of musical skill.
The playfully distorted Perry features a throbbing bass line and is followed by the only German track on the record. On Absolut Laura Lee sings "willst du frei sein, bleibst du immer allein" but she finds herself in that freedom. Craigslist Boy is a middle finger to unwanted sexual advances and the twangy guitars on Cheap Wine are just as comforting as the drink offered by friends. The chorus takes the band into noisy territory while the lyrics examine the pitfalls of life that cannot be cured with Cheap Wine. Wasteland culminates in the epic closing track Swirl in the Haze. Combining all of the previously touched upon elements, the song weaves a musical collage of psychedelic noise, nostalgic folky acoustic guitar, and an overall vintage feel just to peak in a thundering crescendo of guitars. Laura Lee & The Jettes have arrived. (Liv Toerkell)
Stream It: ► Spotify / ► Apple Music / ► Bandcamp
---
Sin Fang, Sóley & Örvar Smárason – 'Dream Is Murder'
Sounds like … a soothing blanket of ethereal harmonies.

When a triad of established composers, performers and producers in their own right – such as Sin Fang, Sóley and Örvar Smárason, also known under the moniker of Team Dreams – gang up together for a collaborative ride, one is more than keen to expect a satisfying outcome. In January 2021, the team reunited and have since then recorded and released one new song every month, much like they did in their first phase of joining forces in 2018. The result of these sessions is Dream Is Murder and it combines melody-fused folk sensations, met with a fair amount of dream-pop feels.
To say that there are serious melancholic gusts drifting through the set of twelve songs that make up Dream Is Murder, would be a heavy understatement. Imaginary Love sets off the start, being a more catchy piano-pop ballad: "It's only imaginary love / that keeps me going". Is this the lethal direction the title hints at? Well, in any case it is glowing with a rare sense of beauty yet. The following Calling For Your Touch then unfurls in a more cinematic spectrum. No less dripping with desire than its predecessor and yet managing to work with just an instrumental ground and vocal chants that resemble ancient arias, this piece feels like an endless flow of ambiance. In the next songs the Team Dreams trio succeeds in balancing these atmospheric flights next to catchy melodic twists. Tell Your New Lovers appears like a dying last chant before drowning in a sea of despair (and might be something for any Lykke Li fans out there), whereas Where The Maps Run Out comes with more rhythmic attitudes and is one of the more pressing results of the record. Bleak as this whole affair might come across initially, Dream Is Murder is quite the experience, both for lovers of atmospheric musings and melodic flights equally. (Andreas Peters)
Stream It: ► Spotify / ► Apple Music / ► Bandcamp
Please note: the release was postponed to December 21 at short notice, so that's why you won't find streaming links here.
---