FKA twigs – 'Magdalene'
Sounds like … next level avantgarde-pop.
Tahliah Barnett alias FKA twigs truly is a gifted artist. She's not only able to create brilliant dance choreographies but also unique music which directly gets under the skin. And even when she's at the bottom, she manages it to rise again and find relief in music. FKA twigs' long awaited second album Magdalene emerged out of a heartbreak and some physical damages which really pulled the musician down: "I never thought heartbreak could be so all-encompassing. I never thought that my body could stop working to the point that I couldn't express myself physically," stated the singer a few months back. That clearly is a great burden for a woman who has dedicated her life to dancing and singing. But luckily Barnett found a way back to hope: in form of Mary Magdalene, the biblical figure which accompanied Jesus during his last days and witnessed his resurrection. She also represents a patron saint for women, especially those who have suffered and sinned.
To transform her visions and gratitude for Mary Magdalene into music, FKA twigs got well known producer Nicolas Jaar on board who helped her recording the nine tracks. Like before, she has been involved in the production of her songs the whole time but for her second LP, she also decided to work together with famous producers Skrillex and Jack Antonohoff. Every single track on Magdalene has its own sound universe which stands out of all the other songs. It's like your slipping from one world to another in only a few minutes. There is the opener Thousand Eyes that almost sounds like a pastoral hymn (only with a few electronic additions) the futuristic Home With You that combines various musical elements in only three minutes, the electro ballad Sad Day, the R&B-infected Holy Terrain with rap artist Future and the strong, sometimes even aggressive song Fallen Alien which stands up for everyone who has been side-lined. Even though the songs are very different, there is one thing they all have in common: they are about the strength of women and their ability to rise after a hard strike. Magdalene is a conceptual piece of art that unifies everything a great record should include: hope and sorrow, catchy and experimental melodies, varied vocals and a well-conceived production and realization. Barnett is one of those groundbreaking artists of our time that will clearly be remembered in future decades, as her music works is innovative and is fallen out of time. (Miriam Wallbaum)
Stream Now: ► Spotify / ► Apple Music / ► TIDAL
---
When Saints Go Machine – 'So Deep'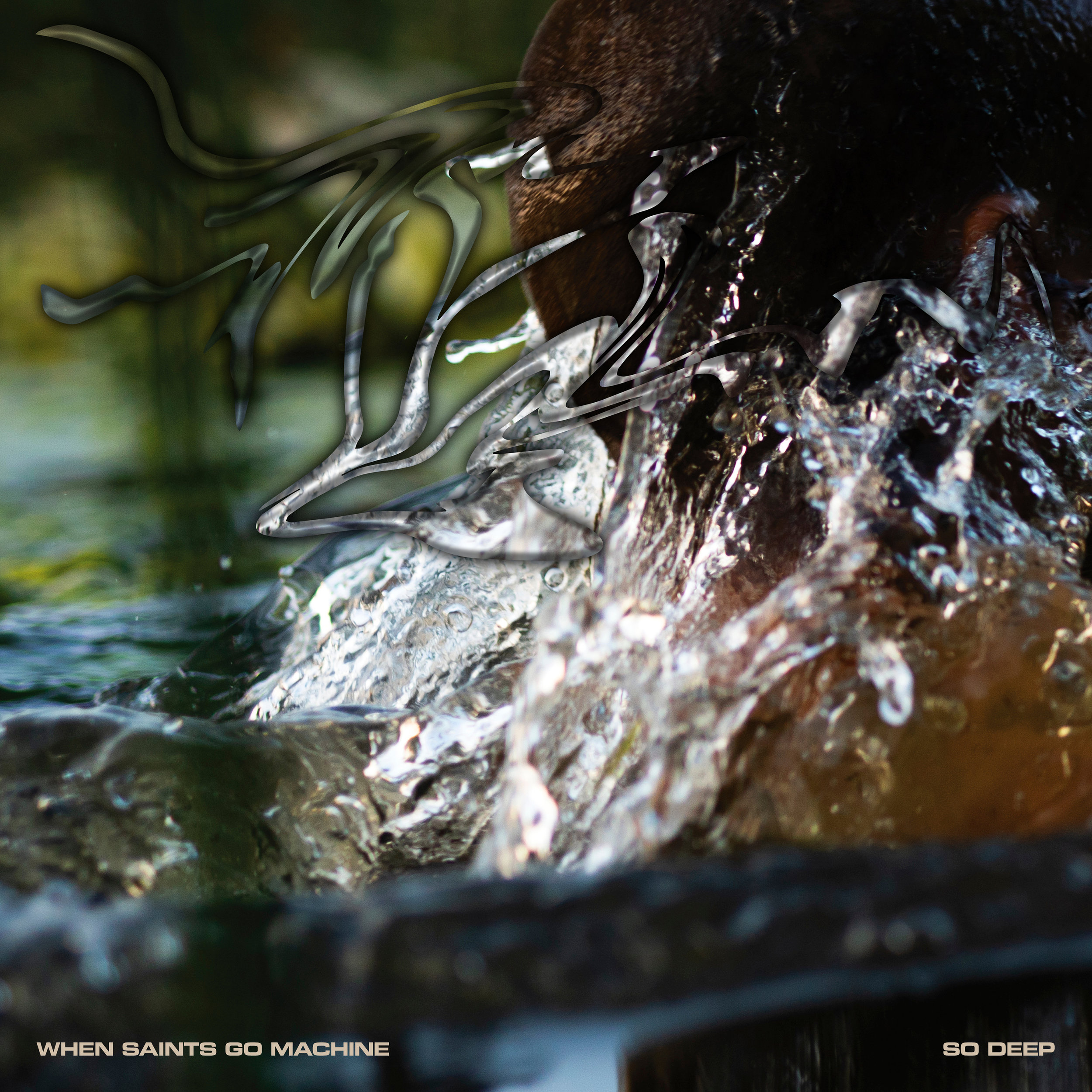 Sounds like … the Danish art pop band heading into even obscurer fields.
It took Danish pop experimentalists When Saints Go Machine six years to release a new album and it might have taken them even longer if it wasn't for a unique collaboration with the Copenhagen Philharmonic a while ago. Back then they reinterpreted songs of the band in new form but also helped the trio to gain new inspiration after a few years without actual new music. And it surely encouraged them to take their sound even further. Last year's comeback EP It's A Mad Love already saw them moving their songs away from the traditional pop structures of their early days, this new full-length continues this trend to extend their musical cosmos into even abstracter territory. In the studio When Saints Go Machine manipulated sounds while recording in real time, which then became the sample. These samples were crafted into a score that was given back to orchestra which completed the work. The result is a symphony of synthetic and traditional sounds and a truly fascinating listening experience. Intell opens the record with obscurely orchestrated notion, already hinting at the approaching battle between the past and future of music.
The following ten tracks take the listener on quite a journey. From trippy breakbeats (MVL) to dubstep vibes (Last One To Know) straight to a surprisingly reduced but truly wonderful ballad like I Don't Tell … When Saints Go Machine keep their new album adventurous and unpredictable. The voice of Nikolaj Manuel Vonsild is still one of the most distinctive ones in contemporary music and it's a bit sad that it's also partly layered with effects this time but in the end it suits pretty well to the concept of the record. The entire album is not an easy ride, it challenges the listener and partly even fans of the group's first three albums because this has not much to do with the band that gave you smooth synthpop tunes like Fail Forever and Kelly one decade ago. When Saints Go Machine continue to move their sound into a whole new territory of futuristic avantgarde and if you join them on this trip and give this epic mixture of synthpop, electonica, ambient, classic music, breakbeat and R&B more than one spin you might actually find plenty of joy in the end. (Norman Fleischer)
Stream Now: ► Spotify / ► Apple Music / ► TIDAL
---
Suzan Köcher's Suprafon – 'Suprafon'
Sounds like … traveling back in time to the glory days of Prague.

Named after the Czech record label Suprafon, Suzan Köcher and her band dedicated more than just that to the country. During a visit to Prague they found so much inspiration that the entire half of the record is an ode to the city. Fronted by Hlavní Nádraži, the song serenades the old central station of Prague and displays the melancholy of old buildings carrying the stories of many souls. The entire LP represents the nostalgia of once glamorous beauty that came to weather. In the same manner, Suzan Köcher's musical style evokes sepia-colored throwbacks to another century. Her unique exploration of retro psychedelica, reverbed synths, and acoustic guitar, shape a very distinguished musical image. Each song on the record reflects the sound in such a tightly knit and cohesive manner that it is almost surprising that no two songs are alike.
Peaky Blinders does not only because of its name, remind of a cinematic setting. The retro organ mingles with playfully fuzzy guitars and trumpets round the single up to a mellow psychedelic orchestra. Poisonous Ivy's bluesy riff comes across heavy and gloomy but the catchy chorus makes this one balance between psych-rock and indie pop. Night by the Sea is probably the most visual piece of work on Suprafon. You can hear the howling wind and the guitars screech like rusty gates to mystical gardens lying deserted in the middle of the night. The singer's whispered vocals take you by the hand and invite you to join her nocturnal dance in the moody soundscape of the track. Then again, Zitra, is completely different. Almost entirely instrumental, the organically growing arrangements are only interrupted by choir-like vocals chanting the title, meaning 'tomorrow' in Czech. Suprafon is like a psychedelic, dark, and dusty journey from sketchy downtown corners, along dry desert highways into the faded glory of once blooming metropolis. Closing with the title track, the band really saved the best for last. It is loaded with elaborate guitar pickings, soulful vocals, and rootsy percussion – the perfect show-closer to which you can almost see the red velvet curtains fall to crashing applause. Let's hope there will be an encore soon! (Liv Toerkell)
Stream Now: ► Spotify / ► Apple Music / ► TIDAL
---
Kele – '2042'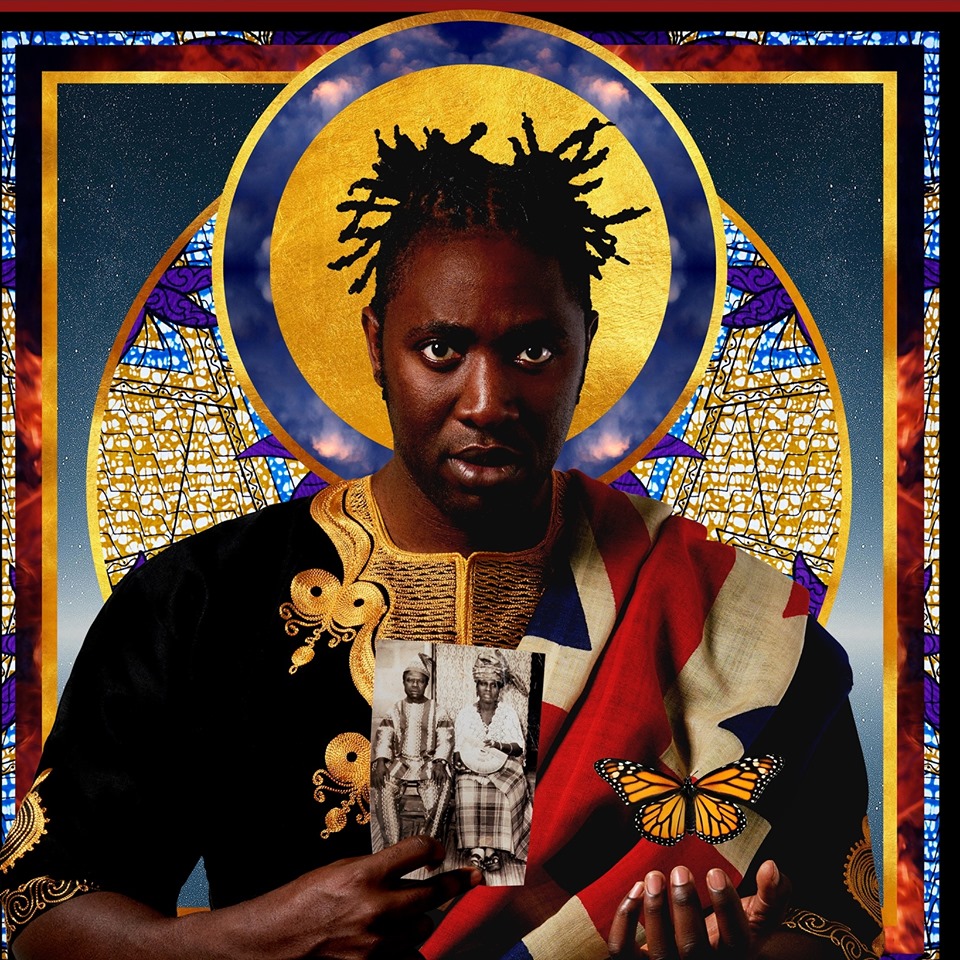 Sounds like … an uncompromising yet colourful reflection on race and identity in the here and now.
Although the gaps between Bloc Party records appear to be getting longer and longer in recent years it doesn't mean that leading man Kele Okereke is getting lazy. It's the opposite – he's more productive than ever and 2042 already marks his second solo release in 2019, following the score for his musical Leave To Remain. And once again he continued the tradition to build his solo albums upon one overall theme, in this case his African roots and current issues of racism within British society. Born to Nigerian parents and growing up first in Essex and than London Kele experienced a multicultural society and benefited from that for many years. Still, over the past years his experience as a black person changed and in Brexit-driven Great Britain public racism is on a new high. Well, probably not just here. 2042 questions the role of the artist in that field and especially what its like to speak and perform as a Black British artist in the 21st century. Far too little artists are speaking up and who defines what "Britishness" means anyway? Definitely not an a-hole like Morrissey. Kele's has always been best when he addresses political and societal themes and this album is a strong argument for that.
Unlike 2017's folky Fatherland this new LP returns to more electronic territory but also doesn't really sound like his albums The Boxer (2010) and Trick (2014). Kele adds African rhythms, funky guitar riffs, percussion and other exotic elements to his sound, underlining the colourful musical cosmos and his heritage. Jungle Bunny opens with groovy Afro Beats before Let England Burn delivers a gritty observation of his home country "There's a new mood on the street / and there's talk of Armageddon," he sings. Later on he takes the record to gospel territory (St Kaepernick Wept) and partly also heads for a hip hop direction (My Business). It's quite an adventurous pop record. Natural Hair adds African singing to the equation while the epic blues rocker Between Me And My Maker heads into pretty cinematic territory. The latter marks the peak and centre of the record which ended up being pretty long with 16 songs. Two or three less would have been better but on the other hand Kele Okereke got a lot to say. He's angry but manages to put his personal frustration into haunting sounds and melodies, adding a certain beauty to it. 2042 is not a furious call to arms but a real rounded vision of race and identity. It got a lot to say, a lot to tell and lyrically it contains some of Kele's strongest work ever. We need to talk about all of this and if you're not ready yet it might be wise to listen to this album first. (Norman Fleischer)
Stream Now: ► Spotify / ► Apple Music / ► TIDAL
---
Sin Fang – 'Sad Party'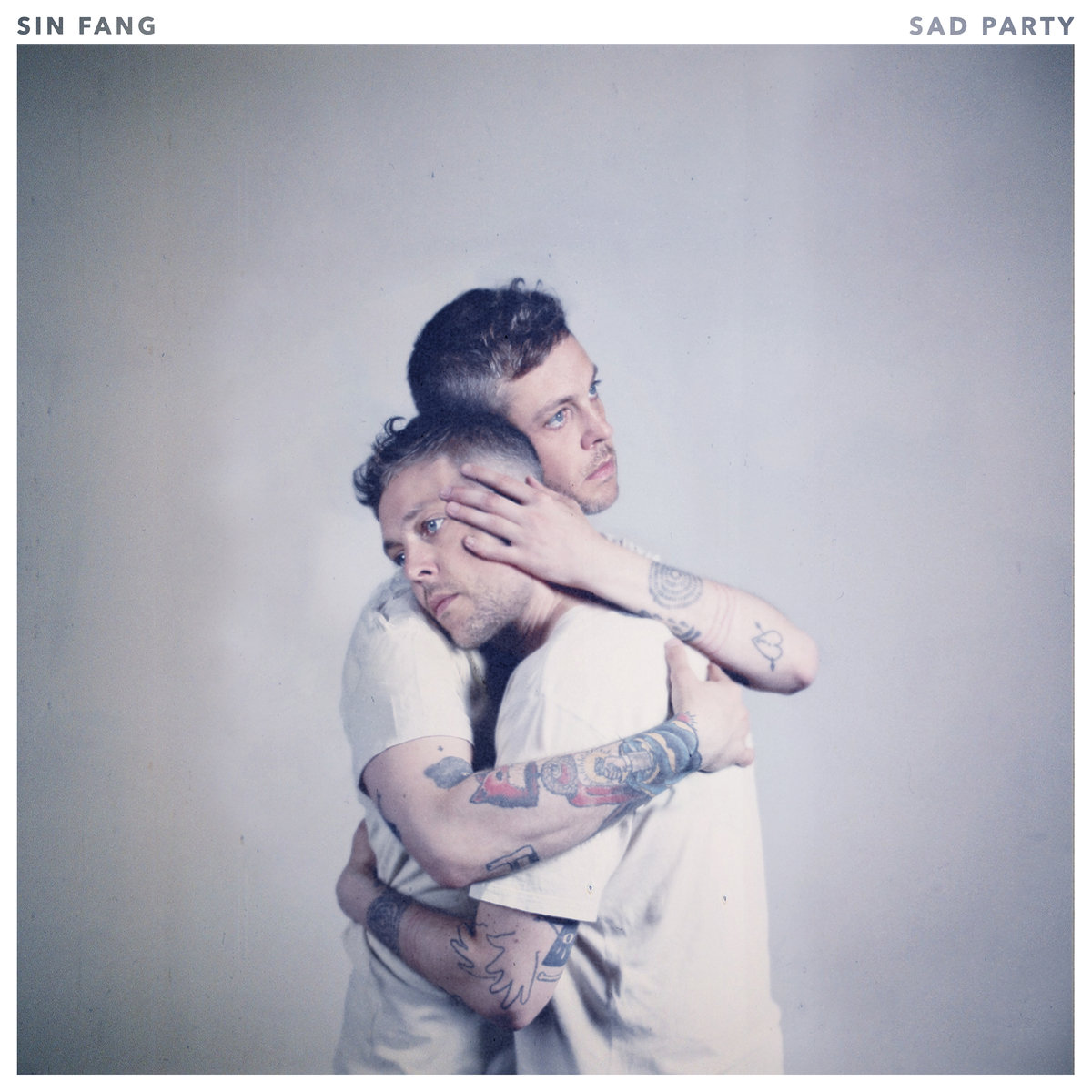 Sounds like … a multi-faceted scenery of sound.
The Reykjavík-based musician Sindri Már Sigfússon alias Sin Fang, who recently teamed up with Sóley and Múm's Örvar Smárason for the 2018 LP release Team Dreams, is without question to be regarded one of the most diverse musical exports coming from Iceland. The new record Sad Party sees Sigfússon taking matters into his own hands again. Blending together captivating melodies and a rich sonic texture encircling the nine songs, the album creates an extensive and irresistible flow that for one delves deep into melancholic terrain and yet does not fail to produce impressions of  hallucinatory walls of sound.
The opening track Planet Arfth starts off with mellow synth sounds, creating an enchanted and dreamy atmosphere, which sets a beautiful sonic stage for the journey ahead of us. Hollow then carries the dream-pop ambiance a little further, only to lead us into the funky and more upbeat No Summer, inviting an invigorating set of electric guitars to the musical party. It is truly remarkable how Sigfússon manages to bring together the many facets present on the record and shaping them into a permanent sonic flow. In this way, lighter pop tunes such as Happiness alongside experimental instrumental pieces like Goldenboy Is Sleeping are standing next to each other, as are interchanging audibly conveyed moods of sadness and peace of mind. In all its artistic complexity, Sin Fang's fifth solo record might just be the most advanced one to date – and certainly will strengthen Sigfússon's reputation for both his abilities as a songwriter and as a producer of electronic music. (Andreas Peters)
Stream Now: ► Spotify / ► Apple Music / ► TIDAL
---