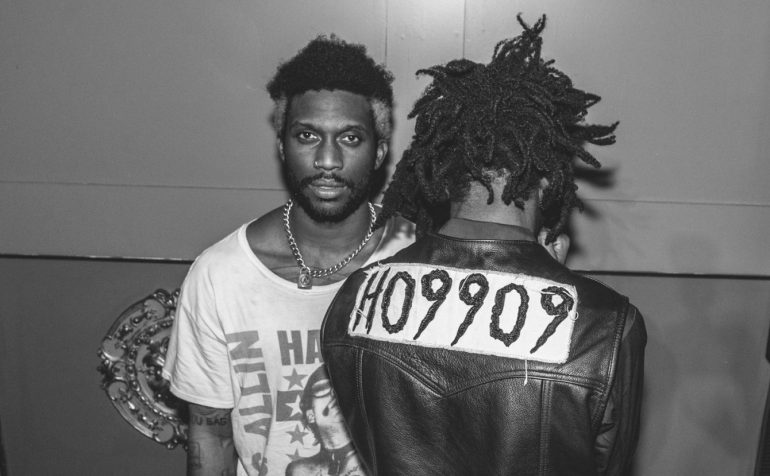 Who is it?
Yeti Bones (Eaddy) and theOGM (Jean) are HO99O9 (which you can pronounce as 'Horror') and they are a must-watch band for those who are looking for raw and uncompromising punk vibes in the year 2017. These two are a furious 21st century version of the unfiltered spirit from 40 years ago, a bit like DEATH GRIPS but even harder. HO99O9 mix dirty electronic sounds with harsh raps, dirty guitars and hardcore punk attitude. They are not here to make friends, that much is for sure.
Why should you listen to it?
War Is Hell is just one testament of their enormous strength. The opening song off their freshly released debut album United States Of Horror delivers three and a half minutes of musical menace, anger and energy. Mixed with a lot of archive footage and a far from stuble political message these guys deliver a rough call to arms, a kick in the butts of those parts in their country who support the politics of Mr. Trump. This fusion of rap, rock and attitude is a highly welcome angry alternative to a lot of other bands right now.
What's next?
United States Of Horror is out now and we highly recommend you to take a listen, raise your first and start a mosh pit wherever possible.
---
Everyday we're adding NOTHING BUT HOPE AND PASSION's Daily Tune to our ongoing Spotify playlist, packed with all the hidden treasures by those talented newcomers you need to know. Listen and follow right here.

---