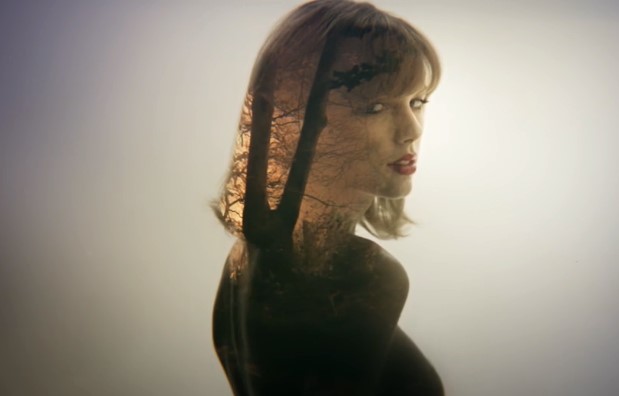 Seriously, TAYLOR SWIFT? Is NOTHING BUT HOPE AND PASSION the latest media to fall for the 'girl next door'-campaign of the American popstar? Well, we're not sure yet but what we know: SWIFT got a new video for the sunny synthpop tune Style, the latest single off her successful new album 1989. It's shiny and sparkling although containing a lot of smoke, glass and heartbreak. But of course, the high gloss factor remains high. See for yourself.
---
---
A true icon of synthpop, Steven John Harrington aka Steve Strange, has died aged 55. The charismatic performer was mostly known for being the frontman of influential 80s wave pop group VISAGE (Fade To Grey). A short statement via the band's Facebook page says: 'We are extremely saddened to announce that Steve Strange died at 11.15 local time on Thursday 12th February, in Sharm El Sheik International Hospital, Egypt. Steve died in his sleep, of Heart Failure. Steve's family, band members and friends are all distraught at this sudden news of his untimely death. Steve's family request privacy at this extremely difficult time.' May he rest in peace!
---
---
Experimental pop newcomer Paul Dixon aka FYFE teases his forthcoming solo debut Control (Out on March 9 via Believe) with a shiny new music video. Solace is packed with a lot of colourful paint and the protagonist actually doesn't seem to mind as we think. Witness the clip over here.
---
---
Looks like KARIN PARK and PANDORA DRIVE picked the good-old-fashioned 'Visiting time at the prison'-scenario for their latest music video Hurricane. Well, only with way more style and spinning camera angles, of course. Her new album Apocalypse Pop arrives on March the 2nd (March the 27h in Germany).
---
---
PR agencies and record labels are surely hating this but the good-old 'surprise release' seems to be THE strategy at the moment. DRAKE is the latest one to 'pull of a Beyoncé' by releasing a brand new sort-of album called If You're Reading This It's Too Late via iTunes. Well, it's more of 'song project' than an album but in the end it is new material by the charismatic rapper. You can buy it now via iTunes and we also highly recommend DRAKE's just released short film Jungle right here as well.
---
---
What's your favourite emoticon? Yes, THE WOMBATS choose society's essential subjects in their music. You can't deny that. Emoticons is the latest teaser of the band's forthcoming third album Glitterbug which arrives on April the 6th via 14th Floor Records/ Warner. And that new song definitely calls for a :-) :-) :-) ;-)

---
---
We were just hailing FATHER JOHN MISTY's glorious new record I Love You, Honeybear for its delicacy but now there's a new twist to it. His label Sub Pop had to admit that the Colored-Vinyl Deluxe Version of I Love You, Honeybear causes some trouble with the actual listening pleasure. The great diorama that unfolds on the inside of the package (take a look at that below) happens to damage the vinyl itself. What a bummer. Sub Pop already apologized for the trouble and promises in a statement 'to be less ambitious in the future.' Hopefully not music-wise.
---
---
The new SHLOHMO single Buried is a sparkling dark masterpiece. You should know that by now as NOTHING BUT HOPE AND PASSION previously reported about this wonderful tune. The new record Dark Red is set for a release via True Panther Sounds/WEDIDIT on April the 6th. The new Lance Drake-directed music video marks the fitting visual environment for the music so we highly recommend you to watch it right here.

---
---
Okay, so although the new PEACE album Happy People isn't thaaat good the band still knows how to rock off a great video concept. Imaginary sees the group performing in a colourful environment with female hands coming out of walls, grabbing them. Well, having written that it sounds way weirder than it actually is. See for yourself right here.
---
---
And finally. For those who are still looking for plans on Valentine's Day and happen to be in New York City on Saturday… why not grabbing a cup of coffee with ARCADE FIRE's Win Butler? Or even better: gab a cup of coffee BY Win Butler. The musician teamed up with La Colombe Coffee for his very own brand called RaRa. It's a specialty coffee that's grown in Haiti and roasted in Philadelphia and to celebrate it's release Butler himself will play barista at the company's Hudson Street café on Saturday. That dose of caffeine will surely make every ARCADE FIRE fan… attention, pun coming up… wake up!
---
---
—