Foals play intimate live show, featuring new song 'A Knife In The Ocean'
Last night FOALS played an intimate live sesson from the Maida Vale studios, in front of only 30 fans. The band also played songs off the forthcoming LP What Went Down, like the freshly released Mountain At My Gates and the title-track. They also debuted the record's closing track A Knife In The Ocean for the very first time. You can listen to the session below. The follow-up to 2013's Holy Fire is set for a release on August 28.
---
---
CocoRosie announce new album 'Heartache City'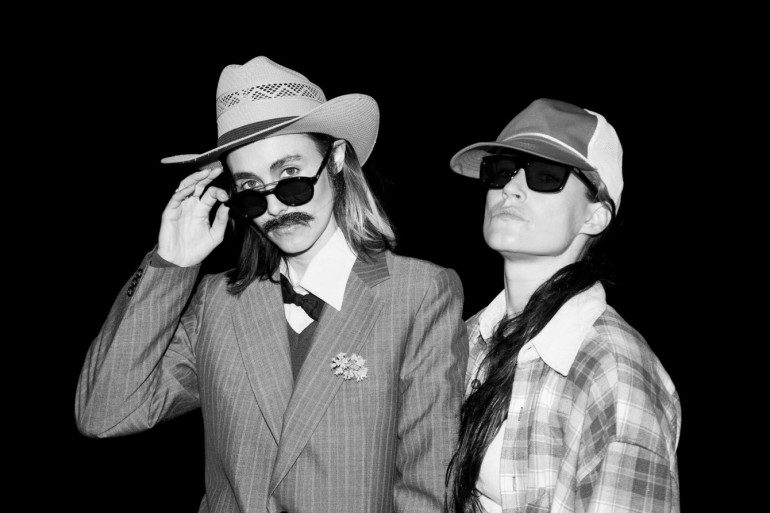 After already teasing us with new material recently indie sisters Sierra and Bianca Cassidy aka COCOROSIE have officially announced their new album. The follow-up to 2013's Tales Of The Grass Widow goes by the name Heartache City and arrives on September 18.
According to a press release the record was produced in a farm-like studio in France with 'minimal equipment, vintage toys and antique instruments.' COCOROSIE also present the live version of a new song called Un beso. Listen to it right here.
---
---
Pure Bathing Culture announce new LP 'Pray For Rain'
Portland-based lo-fi indie-pop band PURE BATHING CULTURE reports back with a new album this fall. The follow-up to 2013's Moon Tides goes by the name Pray For Rain and is set for a release on October 23 via Memphis Industries/ Indigo. The duo already presents a first track off the album in form of the catchy title-track. Listen to the new PURE BATHING CULTURE material right here.