Drenge deliver pumping cover of Taylor Swift's Bad Blood
Aren't we all a bit TAYLOR SWIFT? Ever since she made Apple Music turn around she's celebrated by artists all over the world but some also like her music, it seems. British garage rockers DRENGE seem to be fans as well and now reworked her hit single Bad Blood while they visited BBC Radio 1. The result is definitely a unique interpretation of the source material. DRENGE released her second LP Undertow earlier this year and we also highly recommend our interview feature with the duo. Listen to their take on Bad Blood below.
---
---
John Grant announces new LP 'Grey Tickles, Black Pressure'
Charismatic songwriter JOHN GRANT announced his new album. Grey Tickles, Black Pressure follows Pale Green Ghosts and is set for a release on October the 2nd via Bella Union. Expect 14 fresh tracks, recorded together woth producer John Congleton. More music is expected to follow soon. In the meantime enjoy a first trailer for the new JOHN GRANT record right here.
---
---
Indie labels sign deal with Apple Music
It's been a rough week for Apple's forthcoming streaming service Apple Music, to say the least. First, all indie labels declined the joint venture, then TAYLOR SWIFT and her open letter changed pretty much everything and now it looks like pretty much everyone is on board for the global launch on June 30. As Billboard reports, Merlin, a digital-rights organization representing 20.000 indie labels has signed a deal with Apple Music. Same goes for the Worldwide Independent Network.
The Beggars Group (featuring Matador, XL Recordings, Young Turks, Rough Trade and 4AD) is also on board as founder Martin Mills states: 'Over the last few days we have had increasingly fruitful discussions with Apple.' He continues: 'We are now delighted to say that we are happy to endorse the deal with Apple Music as it now stands, and look forward to being a big part of a very exciting future.'
Now details are yet known about the heighth of the royalties and the contracts itself. The most discussed point was the payment during the three month long free trial period. We'll keep you updated on any news regarding the deal which might appear once it launches next week.
---
---
Metronomy plan new album for 2016 release
Although they are currently touring European festivals British indie band METRONOMY is already thinking about the follow-up to last year's Love Letters longplayer. As mastermind Joseph Mount now told Digital Spy he's already planning a follow-up for 2016 release. He explains: 'It's all about trying to keep the momentum going so it's been busy but very enjoyable as well. I think this one is going to be an antidote to the last one in a way. The last one was incredibly minimal in the way it was recorded and very rough around the edges. This new one will be very direct and big and poppy.'
Mount – to whom NOTHING BUT HOPE AND PASSION also spoke last year – plans a 'confident dance record' in his words. The new record will be also influenced by ROXY MUSIC and BECK. Check out the METRONOMY clip for The Upsetter right here.
---
---
Swim Deep officially announce their new album 'Mothers'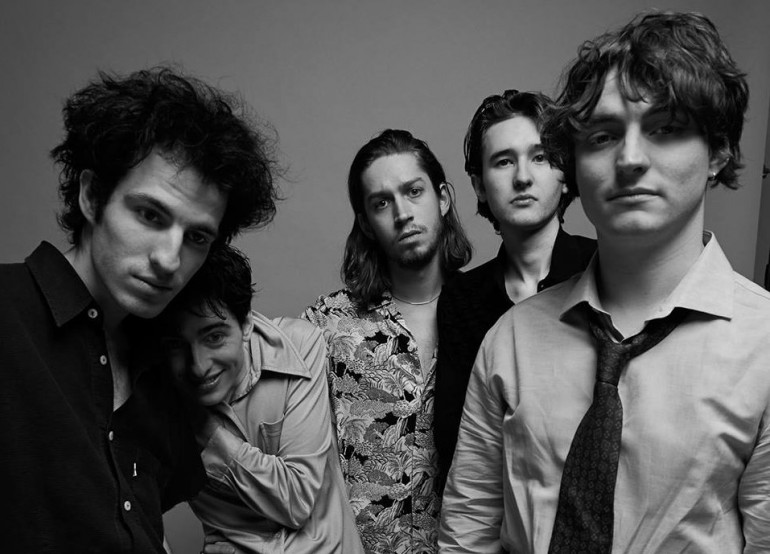 British indie music darlings SWIM DEEP have detailed the release of their second album. The follow-up to 2013's Where The Heaven Are We goes by the name Mothers and is set for a release on September 18 via Chess Club/RCA. The band now also officially is a five-piece, following the addition of multi-instrumentalist James Balmont. According to the band in a press release the new SWIM DEEP record will feature a new sound.
Singer Austin Williams explains: 'We've made a record, we've worked hard and we're dead proud of it. We've called it 'Mothers' as a nod to the true creators of the universe and we couldn't be more enthusiastic about this next chapter.' Watch the video for their latest single One Great Song And I Could Change The World right here.

—