Acclaimed songwriter and contemporary pop maestro Mike Hadreas returns with a new album by his alter ego PERFUME GENIUS. No Shape arrivs on May 5 via Matador Records and follows his 2014 album Too Bright. And following the more silent previous releases this new one is supposed to mark a colourful collection of  art pop, krautrock, queer soul, R&B and pretty much everything Mr. Hadreas and producer Blake Mills were interested in.
The artist about the themes of the new record
'I pay my rent. I'm approaching health. The things that are bothering me personally now are less clear, more confusing. I don't think I really figured them out with these songs. There's something freeing about how I don't have it figured out.

Unpacking little morsels, magnifying my discomfort, wading through buried harm, laughing at or digging in to the embarrassing drama of it all. I may never come out the other side but it's invigorating to try and hopefully, ultimately helpful. I think a lot of them are about trying to be happy in the face of whatever bullshit I created for myself or how horrible everything and everyone is.'
First music in the form of Slip Away and Go Ahead can be found below the artwork and tracklist.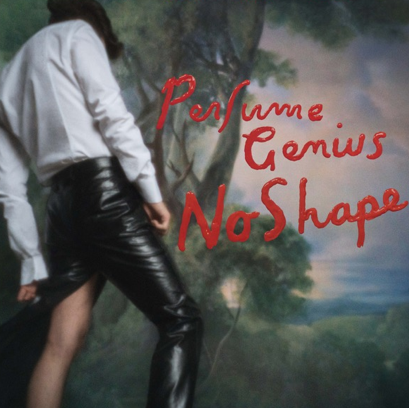 'No Shape' – Tracklist
01. Otherside
02. Slip Away
03. Just Like Love
04. Go Ahead
05. Valley General
06. Wreath
07. Every Night
08. Choir
09. Die 4 You
10. Sides (feat. Weyes Blood)
11. Braid
12. Run Me Through
13. Alan
---
'Go Ahead'
---
'Slip Away'

—