Yesterday marked the first official day of Barcelona's premier music festival, PRIMAVERA SOUND, and NOTHING BUT HOPE AND PASSION headed up to the Parc del Forum and started off the day with REAL ESTATE. We watched fans sing along to their latest single Talking Backwards and enjoyed the beautiful ocean view. After the show we stuck around for a dreamy set from WARPAINT.
As the sunset and the Forum began to fill up with festivalgoers, the energy became electric with ST. VINCENT and FUTURE ISLANDS taking over the Pitchfork Stage. NEUTRAL MILK HOTEL and SHELLAC played the ATP stage, while METRONOMY made a comeback on the RAY-BAN stage.
ARCADE FIRE opened up with their Disco heavy title track Reflektor, from their latest album Reflektor. For those who were absolutely in love with the ARCADE FIRE's debut album, Funeral, the band treated their adoring fans with Neighborhoods (one two and three!) while also throwing in an explosive performance of No Cars Go, and ending the night with Wake Up. It seemed the whole of Primavera was singing along, dancing into the night.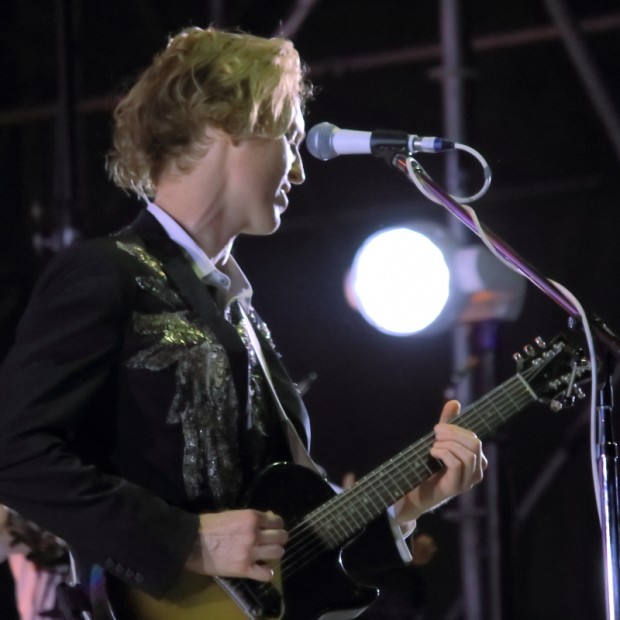 QUEENS OF THE STONE AGE played an awesome set last night, right before ARCADE FIRE took the Sony Stage to end the first official night of PRIMAVERA SOUND. They came on with a bang, the audience going wild for No One Knows. Fans of singer Josh Homme's musical collective, DESERT SESSIONS, were singing along to the undoubtedly sexy Make it Wit Chu. The band closed with a powerful version of A Song for the Dead.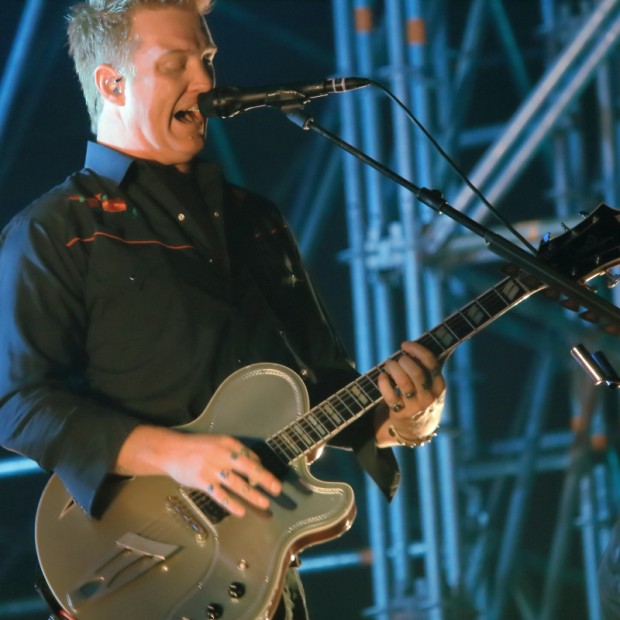 As Primavera moves into it's second day, attendees can look forward to THE PIXIES, 90's shoegaze legends SLOWDIVE, THE NATIONAL, and one of our personal favorites, SPEEDY ORTIZ. Those looking to dance into Saturday morning can get down with SBTRKT, ANGEL MOLINA + DJ ZERO, !!! (CHK CHK CHK) and WOLF EYES.
All Photos by Julien Barrat