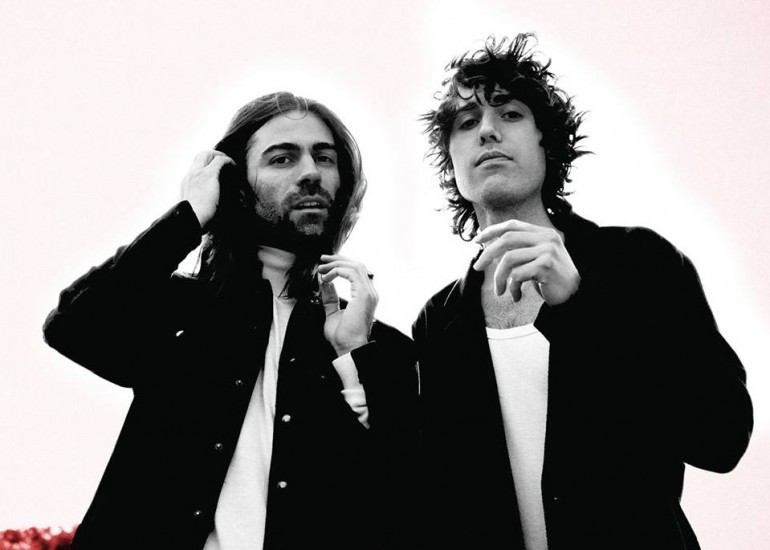 As you might know by now NOTHING BUT HOPE AND PASSION shares a lot of love for London-based two-piece TEN FÉ. They already gave us great singles like Make Me Better and In The Air and also convinced us live in concert – now they are back with a really sweet new single called Elodie.
It's a soft piece of melodic rock pop with nostalgic touch. When we ask the duo how to descrive the music they came up with terms like 'Jurassic Rock n Roll' and 'the musical embodiment of Jeff Goldblum.' So, it is indeed pretty 90s but also shares the hypnotic vibe of THE WAR ON DRUGS as well
TEN FÉ take their time to work on an anticipated full-length which will happen somewhere in 2016; something that's not normal anymore in those accelerated days. NOTHING BUT HOPE AND PASSION quickly asked them about their opinion on the changing music industry and they explain
'The worst part is definitely the room for development for artists is suffocatingly narrow now, if you're not careful, you start thinking that you've got to be fully formed from day 1. The best thing is that theres a conversation happening now all over the world  – you can be influenced by anything from anywhere.' (BEN)

'The best part is that you can listen any track in world whenever you want to now…hope that i never take that for granted. The worst part is that it feels like there's too many tunes and not enough time.' (LEO)
We'll definitely continue to keep an eye on TEN FÉ who are driven by hope and passion or as they'd like to state it: 'Suppose those things drive everything, drive us in every way.' Enjoy Elodie right here.

—