---
Laura Marling – 'Semper Femina' (More Alarming Records/ Rough Trade)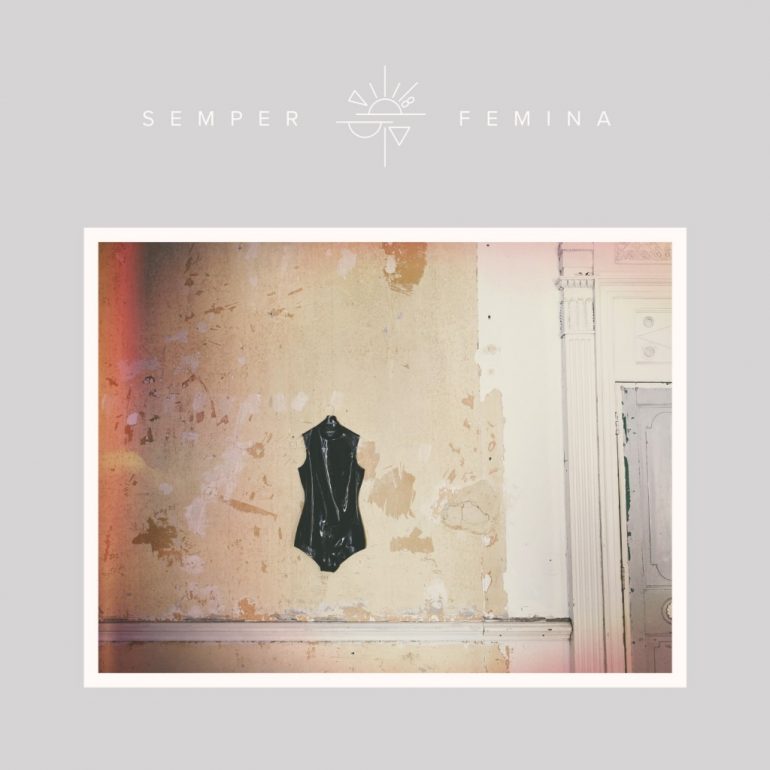 What it is: LAURA MARLING, the young English folk rock singer-songwriter and all round babe, has just released her sixth studio album, Semper Femina. The album is reminiscent of a young Joni Mitchell and combines expert guitar playing with the lyrical genius of the likes of Bob Dylan. Unlike any 21st century artist, Laura will blow your socks off.
Why to listen to it: How many artists can boast at the age of 27 six cracking albums, an array of award nominations as well as the winner of a Brit Award? Not many. Each of LAURA MARLING's albums has been a journey, an exploration of a new sound or idea. And Semper Femina is no different. Similar in sound and soul to her third album, A Creature I Don't Know, Semper Femina is an exploration of femininity and female relationships. The contrasts in the album are what make this album great: from the jazzy and sassy Soothing to the sweet yet angry Wild Once, Semper Femina has it all. The beautiful string sections, the effortless guitar and the laugh out loud sarcastic angry lyrics (typical of Marling), makes this album, a truly wonderful listening experience. (Anastasia Roe)
---
The Shins – 'Heartworms' (Smi Col/ Sony)
What it is: The fifth studio album from the super cool Portland indie music heavyweights THE SHINS and the first record from the band in five years. It was worth the wait. The energy hasn't subsided, it has been a creatively worthwhile hiatus. They're back and better than ever. That's cliché, I know, but this record hasn't fallen to any indie clichés, it just lays bare raw emotion and guitar rifts.
Why to listen to it: James Mercer's melancholic vocals with sweet chillwave melodies make this a perfect start of summer record. Combining classic indie rock with modern chillwave. Heartworms creates a narrative that makes heartbreak seem so new and old simultaneously. It's like the warm welcome of an old friend. THE SHINS prove they will continue to be indie royalty. That royalty is more deserved now than ever. (Hannah Fahy)
---
sir Was – 'Digging A Tunnel' (City Slang)
What it is: Digging a Tunnel is the first full-length album from the Swedish composer and multi-instrumentalist, Joel Wästberg. His stage persona, SIR WAS, is the product of a lifetime of performance and study in the jazz tradition. After his studies in Sweden, Wästberg studied percussion in South Africa and travelled all over the continent developing his musical language. He has had success with several singles, an EP, and a remix from LITTLE DRAGON of In the Midst, the first track off this new release. With the full-length album comes a complete picture of the extent of SIR WAS' vocabulary. This album is a pastiche of that diverse range of cultural experience and erects a sound world without national borders.
Why to listen to it: Everything about this album is cool, calm, and collected. Wästerberg gives us captivating sonic portraits that are simultaneously unobtrusive and immersive. While uncompromising in its ambience, it manages to engage you with its complex collages reminiscent of musique concrete. The variety of sampled material and real-world sounds provide a complex landscape for SIR WAS' smooth, synth-inspired vocal effects. Effortlessly drawing upon African, jazz, Caribbean, and American soul aesthetics, he layers seemingly incongruous samples such as gongs, bagpipes, and piano in subtle and sophisticated ways. Due to his background producing singles, there is not necessarily a sense of unity across the album. Rather each track is a little vignette exploring different sounds and places. The one unifying feature of the album is its sheer 'chillness', wrapping the listener in feel-good vibes from start to finish. (Jesse Freeman)
---
Hurray For The Riff Raff – 'The Navigator' (ATO Records)
What it is: It's already the sixth full-length release by New Orleans-based songwriter Alynda Segarra and her musical project. After spending many years in the capital of blues she somehow realised that she's in fact a Puerto Rican kid from the Bronx with a different story to tell. The Navigator, the new HURRAY FOR THE RIFF RAFF album tells the story a fictive girl called Navita Milagros Negrón which Segarra describes as a wandering soul, one that ultimately realizes over the course of the LP that she needed a connection to her own roots and ancestors.
Why to listen to it: Alynda Segarra continues to place herself as one of independent music's most profound and interesting songwriters around at the moment. The Navigator is a highly old-fashioned but lyrically quite contemporary blues-infected singer/songwriter album with a lot of soul and reckless DIY-spirit. Following similar musical paths like PATTI SMITH or FLEETWOOD MAC, the album turns out to be a life-embracing restless beast that showcases the songwriter's full set of skills. 'I'm a lonely girl but I'm ready for the world', she sings in the uplifting Hungry Ghost as we're starting to follow the young girl's journey to her own roots. From a soulful decry of urban gentrification (Rican Beach), to stubborn resignation (Nothing's Gonna Change That Girl) and the feeling of lonely isolation (Fourteen Floors) – HURRAY FOR THE RIFF RAFF invites you to something that has gotten rare in modern music: an honest well-thought story, one you have to picture through its sound and lyrics. It's traditional American songwriting that isn't even trying to hide the exotic musical influences of its protagonist. And maybe that's what makes The Navigator to important these days – you can't embrace the new within the old patterns. We're all in this together and Alynda Segarra is one of the voices that need to be heard. (Norman Fleischer)
---
The Magnetic Fields – '50 Song Memoir' (Nonesuch Records)
What it is: An epic 50-song journey from THE MAGNETIC FIELDS, the band who never do things lightly. Unbelievably, 50 Song Memoir is the 11th studio album from the Boston band. One song for each year of lead vocalist Merritt's life. One song but a multitude of emotions.  A midlife crisis to end all, a true reflection. Yet, they make it seem simple, sweet and like you could totally do it if you wanted. But you couldn't because it's pure art. It's childhood anguish mixed up with adult disappointment and it is borderline uncomfortable.
Why to listen to it: Stephin Merritt's voice is like a familiar childhood dream and this juxtaposed with the lyrics creates something sinister yet sweet dashes the dream before it is even formed.  50 Song Memoir is filled with childlike serene sweetness and true adult bitterness. Merritt's voice is so unique that it couldn't be mistaken in a crowd and that is the true beauty of THE MAGNETIC FIELDS. It sounds as a cross between BOWIE and those cassettes you had as a child that told you fairy tales. But this record ain't no fairy tale kid, it's a brutal adult realisation. 2-04 '79 Rock'n'Roll Will Ruin Your Life is so bitter and so beautiful all at the same time. I was dancing then singing 'kill your soul and kill your wife/ rock'n'roll will ruin your life/and make you sad.' It ends abruptly and so did my dance. This is outsanding. Once again. (Hannah Fahy)
---