---
Elbow – 'Little Fictions' (Polydor)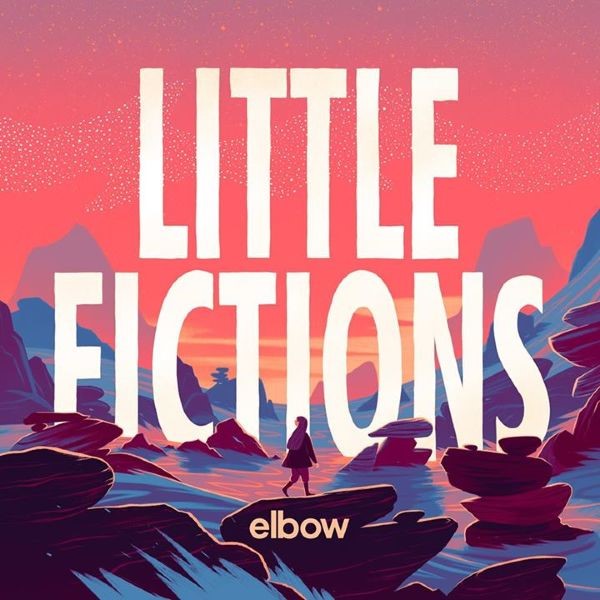 What it is: Already the seventh full-length by the critically acclaimed British alternative rock institution and also another testament of ELBOW's indestructible legacy. Little Fictions furthermore  marks the group's first release without founding member and drummer Richard Jupp who left the band last year. Just in time for their 20th anniversary Guy Garvey and his group are in the mood for changes, shake off musical ballast, rearrange a few bits and pieces and shake off the slight heaviness of the 2014 predecessor The Take Off And Landing Of Everything, resulting in their possibly best LP since the critically acclaimed Mercury Prize-winning The Seldom Seen Kid from 2008.
Why to listen to it: If you are already an ELBOW fan there's no necessity to convince you right here and starters are heavily advised to start from the beginning (with 2001's Asleep In The Back) anyway. But in general this band has always been open for every man and woman who falls for the gentle bluesy voice of singer Garvey. Little Fictions once again delivers heart-warming and partly cinematic little song gems to carry you through life's absurdities. The string-drenched power single Magnificent (She Says) opens the record with open arms while tracks songs like the smooth Gentle Storm or Firebrand & Angel show the band's newly found love for hip hop-based loops and grooves in the wake of Jupp's departure. Whether it's the more uplifting anthems like All Disco or the tender ballads (Head For Supplies is reduced ELBOW at their best) – a new light-hearted flow dominates the vibe of album number seven; one that is clearly driven by these new rhythm concept The symphonic approach of the group feels less forced this time, instead they reduce the ingredients of the familiar ELBOW recipe to a certain minimum, well… except for the Hallé Orchestra and their choir, of course. Again, the British institution doesn't change that much in its successful formula but since the song quality remains on the level you've come to love you are happily invited to fall in love whether it's for the first time or just once again. (Norman Fleischer)
---
Moon Duo – 'Occult Architecture Vol. 1' (Sacred Bones)
What it is: The first, "dark" side of a two-volume issue from Portland's contemporary king and queen of Fuzz: MOON DUO is Ripley Johnson und Sanae Yamada and Occult Architecture is – if you count it as a whole – their fifth record. Originally, it started out as a side project for Johnson's main band WOODEN SHJIPS but as he happened to spend more and more time in Portland rather than San Francisco, MOON DUO has grown into the far more productive band for him. Occult Architecture Vol. 1 is definitely not a make-over of the DUO's psychedelic sound system but it consequently stresses the menacing parts of former records Shadow Of The Sun or Mazes.
Why to listen to it: MOON DUO spells out 'captivating' with every song. Their sound – equal parts vintage and modern – is one of meticulously crafted networks. Often there's an underlaying machinery driving the songs ever onwards; repetitive rhythms, continual riffs and a noise floor are the elements to lull the listener. But then there are slight corrections in course, hardly noticeable sometimes, that'll send you somewhere you didn't expected to land in the first place. It's a lost art, really. From a time in which this kind of music was co-opted by spiritual philosophies and semi-political counter-movements. MOON DUO, though, are too much in the now for that. They've got a certain dry wit about their music and the darkness that inhabits most of this record leans way more towards Drone Rock than the hippieness of Ripley Johnson's outlook might suggest. If the dark side already sounds this delicate, why wait for a "light" vol. 2 then, you ask? Well, because MOON DUO certainly will wrong-foot you with that again anyway. (Henning Grabow)
---
Sampha – 'Process' (Young Turks)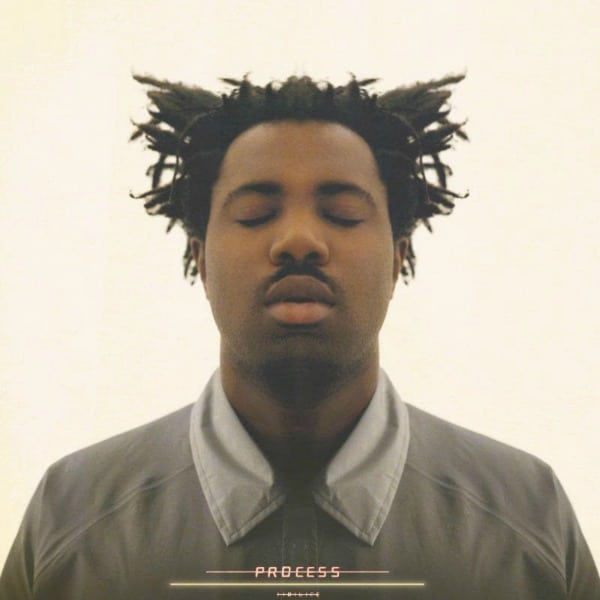 What it is: SAMPHA may not be the voice of our generation, but everyone of us has heard his voice in some way – be it as a collaborator (SBTRKT, KANYE, SOLANGE etc.) or as a solo artist. Even though he's been there since a few years (his debut EP was released in 2013), it took until now for the Londoner to release his debut and that had multiple reasons.
Why to listen to it: Process is result of the life-altering grief SAMPHA experienced after the passing of his mother. There's a lot of reflective songs such as No One Knows Me Like The Piano, Why Shouldn't I Be or Take Me Inside, all songs that are both lyrically and musically direct. SAMPHA may be shy, but there's something to his voice that is brutally honest yet quite distant. Besides the melancholy moments, there's also place for trap/ soul bangers: Kora sings, Reverse Faults and Under are great upbeat songs that will stick in your head long after hearing them. Even though it's only February, Process is very likely to rank high in the album longlists. For some people it won't be just the debut album of 2017 but also the kind of album FRANK OCEAN didn't deliver last year with Blonde. (Louisa Zimmer)
---
Ten Fé – 'Hit The Light' (Some Kinda Love/ PIAS)
What it is: The long overdue debut album by the British two-piece, following one and a half year after their first single Make Me Better. Ben Moorhouse and Leo Duncan took their time to shape Hit The Light in the best possible way. Producer Ewan Pearson (JAGWAR MA, M83) joined the two-piece, countless singles prior to the release caught our attention and now the result is highly satisfying and one of these debut albums that really manage to impress the listener due to the sheer amount of professionalism.
Why to listen to it:
To be honest, TEN FÉ aren't really re-inventing the wheel, they shamelessly take ingredients from famous historical recipes. Overlow and Elodie sound like a more synthesizer-packed version of BRUCE SPRINGSTEEN and THE WAR ON DRUGS, Twist Your Arm is a tender not to the 90s Britpop anthems of PRIMAL SCREAM (including a massive choir in the end) while Burst feels like life has suddenly rushed back into the veins of U2. But there's one thing you can't deny about Hit The Light: pretty much all the songs are instant hit singles. Tracks like Turn or In The Air already feel like classics after a first spin and that's something you don't get to see too often anymore outside of the Top 40 territory (where countless songwriters often desperately try to form 'a hit'). TEN FÉ know how to write a proper hook, think and aim big and that's something you sense in every note on Hit The Light. It might partly be a bit too posh and perfect but aside from that this is really proper songwriting and I'm looking forward to a (maybe even edgier) future for these two. (Norman Fleischer)
---
Porcelian Raft – 'Mircoclimate' (Volcanif Field)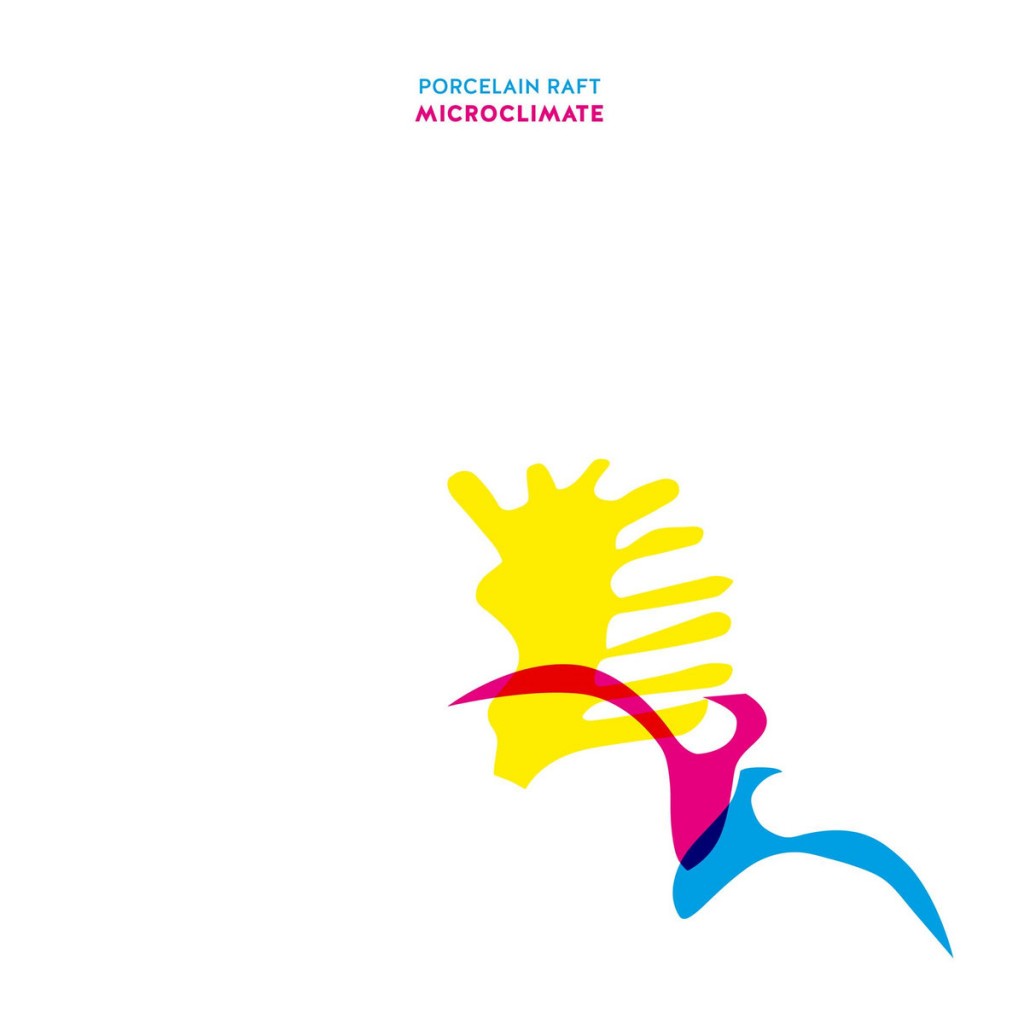 What it is: The third studio album from Mauro Remiddi, Italian born New York based artist. Combining chillwave with ambient electronica, Remiddi creates a dream like state. If you have ever had a dream about floating, powerless yet calm then this album surely would soundtrack it. It is calming yet distinctively moving. The new PORCELAIN RAFT LP has an emotional power that few can create.
Why to listen to it: Sounding like an ambient dream, this record combines ambient semi-beats with smooth soft vocals. The lyrics are profound without being overly pretentious. Rising is the aural equivalent of a dream. Soft, sweet but you feel utterly out of control. Enveloped in the sounds and textures of his music.  The chants of The Poets were Right solidify Remiddi's artistic credientals. Not only as a songwriter but also as a music creator. (Hannah Fahy)
---