Angelic Milk – 'Divine Biker Lover'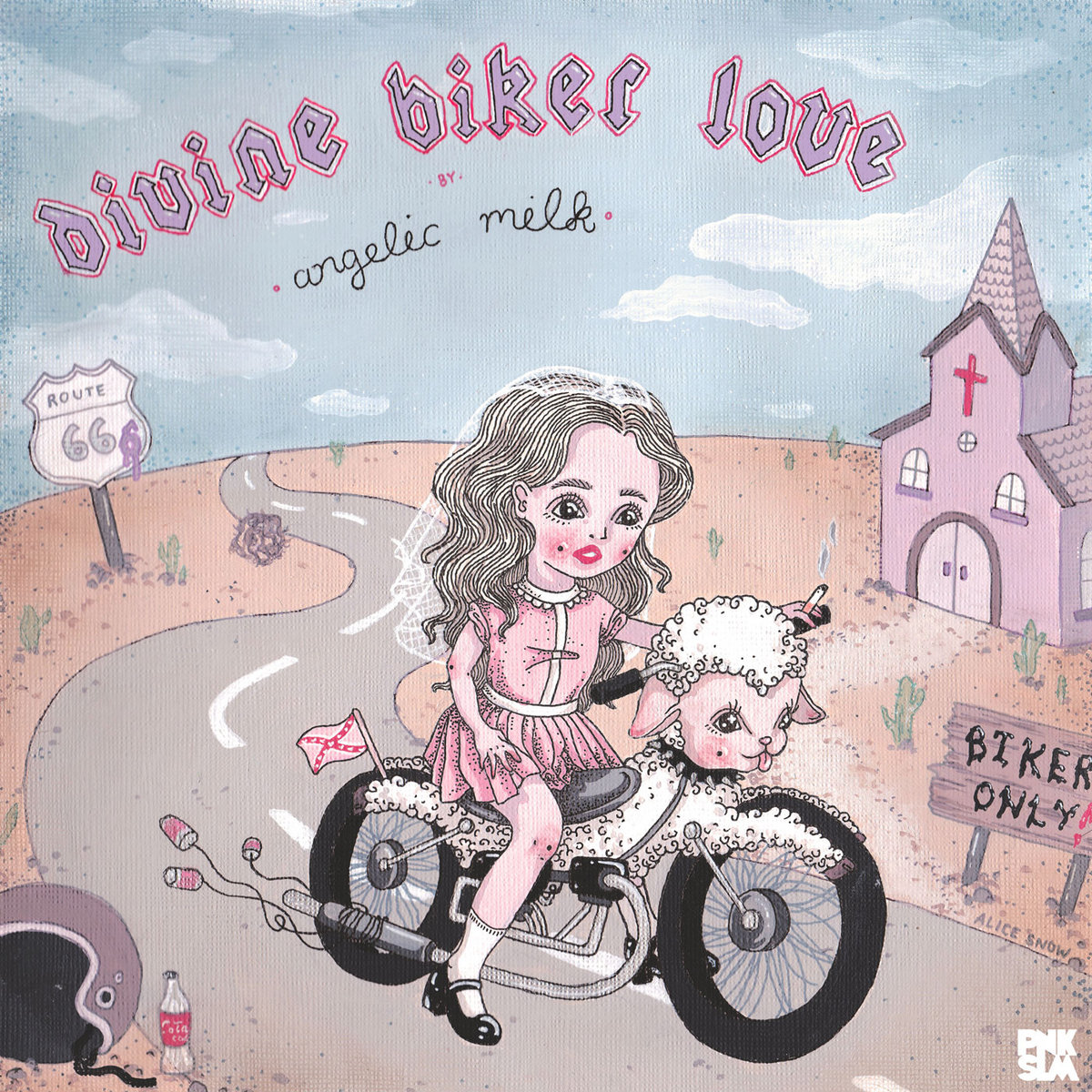 Recommended by Austin Maloney. Summing up the appeal of this one is pretty easy – it's just a great, burnt rubber, larger-than-life rock-and-roll album, like they used to make them in the old days. Russian four-piece Angelic Milk, lead by singer and guitarist Sarah Persephona understand that the appeal of the genre is in musical muscle paired with a sense of romance and flair for drama and a little bit of edge, and DIVINE BIKER LOVE shapes all that into fast thrills and full-throttle rock (throttles, rubber and high-octane are words that fit in well in with the band's bike-obsessed personal mythos).
Songs like Acid & Coca-Cola, Winona and Celebrate wrap their monster choruses up in alternatively grease and sludge and gleaming alt-rock, and are relentless fun. The least rock-y track on it, shimmering shoegaze pop song When The Limousines Pass By, is a 10/10 treasure. And to be honest, DIVINE BIKER LOVE as a whole is nearly all gold.
► Purchase it right here via Bandcamp
---
Innere Tueren – 'Innere Tueren'
Recommended by Norman Fleischer. I used to live in Leipzig for only one and half years but somehow the city and its vital local electronic music scene had a bigger impact on me than I originally thought. So, I'm still following a few of the local players after all these years and the label KANN is one of it. Last year they released this album by Ergin Erteber under his alias Innere Tueren (which means 'inner doors' in German) and I wasn't really familiar with his work prior to this. Actually, I still don't know much about him beyond this self-titleld album that came out a little more than a year ago. However, Innere Tueren became a steady musical companion for me ober the past twelve month. It's not really a dance record in the traditional sense but rather a trippy and atmospheric piece of electronica where ambient, cosmic breakbeats and downbeat vibes go hand in hand, creating a sonic vibe that should please all lovers of profound electronic soundscapes. It's a lovely laidback affair and there's a lot to be discovered. I never regretted my Bandcamp purchase of this one last year and neither should you. And it's also a great way to support the struggling electronic music scene these days.
► Purchase it right here via Bandcamp
---
Bodi Bill – 'What?'
Recomme
nded by Miriam Wallbaum. Bodi Bill is one of those bands which I never get tired of. They accompany me for ten years now. Although the trio didn't release a new album since 2011 – only three new singles last year – I'm still pretty happy with their discography. It's only three longplayers, but they provide so much awesome musical material that it's okay to not have a new one in 9 years. Bodi Bills mix of Techno, Electro and Indie is just perfectly balanced for me. When they released those three new singles last year, I was hoping for a whole album to follow. But unfortunately, there's no sign of it until today. And I don't think that the current crisis influences a new Bodi Bill release in a good way… So, if you think they are as great as I think and should be supported in those hard times, buy their record What?. I assure you; you won't regret it!
► Purchase it right here via Bandcamp
---
Jeremie Albino – 'Hard Time'
Recommended by Liv Toerkell. Each week when I turn the page in my calendar, I see the ghosts of the concerts that I could have gone to, scribbled with a soft pencil by the early-2020-me that could not have anticipated the current situation. With so many tours and gigs cancelled, that does not just break every concert-lover's heart but hits the musicians trying to make a living even harder. So, I am recommending two records from bands that I would have gone to see in Berlin next week. Instead of spending money on the concert, invest in the music to give the artists the opportunity to keep doing what they do. Jeremie Albino was supposed to play in Berlin next week – a concert I had been looking forward to. I am sure that he would have put on a great show, drawing from the greats of the blues, adding folky notes, and his strong vocals. This is just the right album to get to through a Hard Time!
► Purchase it right here via Bandcamp
---
Hugo Manuel – 'The Starlight Night'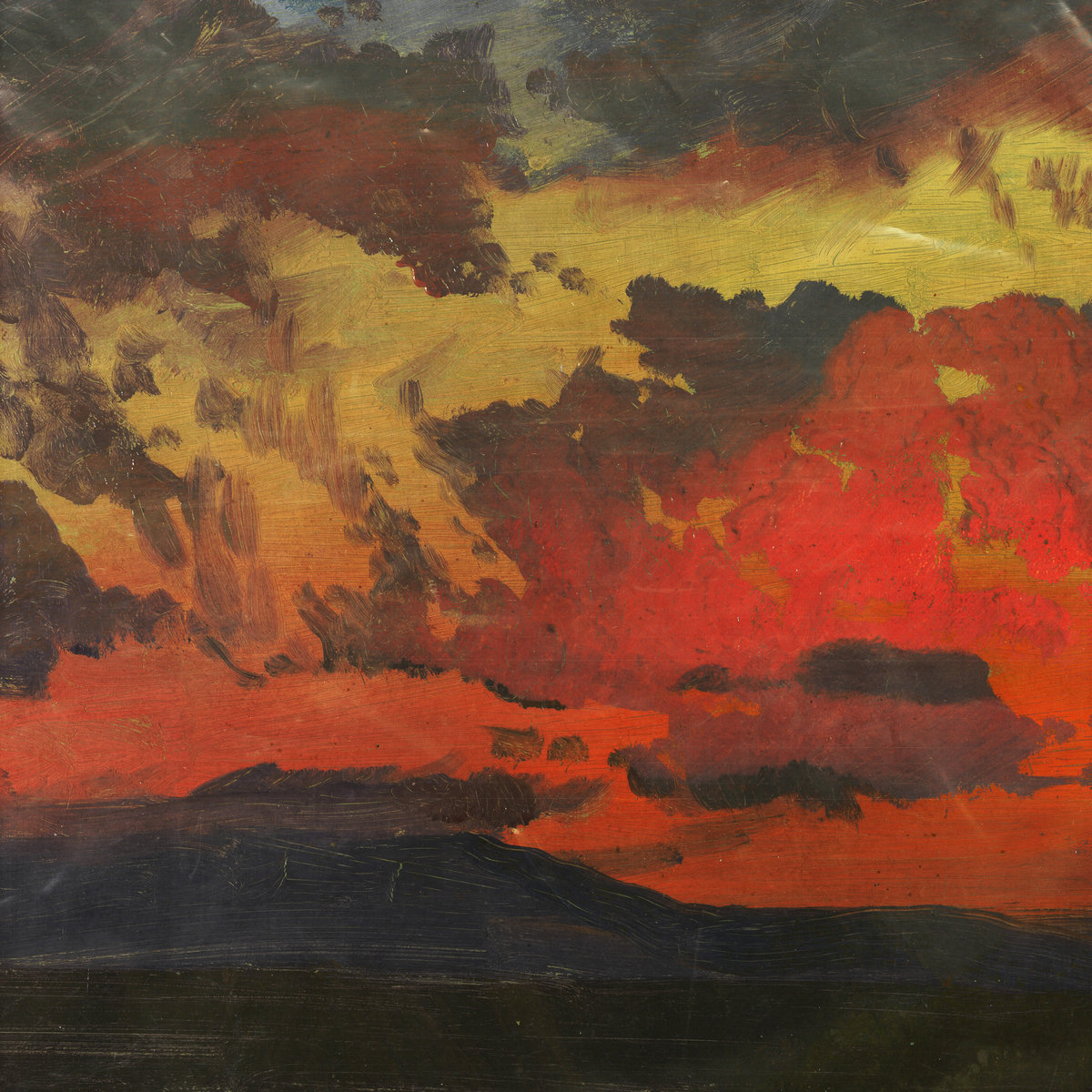 Recommended by Norman Fleischer. I don't know about you but during times of stress and tension like these I find myself longing for more musical calm as well. I've been a fan of ambient music for a long time and I enjoy a good instrumental record in that field as it's perfect for passive or intent listening. And this one is my latest favourite which has been only out for a few weeks. British musician Hugo Manuel is an old friend of this blog because his alter ego Chad Valley was featured many times over the past ten years and I'm a big fan of his dreamy chillwaving pop, especially his earlier work. Now, Manuel released music for the first time under his real name and it's quite a massive little journey he starts with it. The British composer produced this music between late 2018 and early 2020 using synthesisers, guitar and tape and that gives The Startlight Night a certain purity and simple beauty. It's named after a poem by Gerard Manley Hopkins which you can also find on his Bandcamp page. This record is a great relaxing musical companion for these days and I'm actually planning to buy it on May 1st. Maybe some of you might join me here.
► Purchase it right here via Bandcamp
---
Helgi Jonsson – 'Vængjatak'
Recommended by Tine Theurich. Just this week it really became clear to me that this year will be passing by without a single music festival happening and while feeling a bit sad i couldn't help but immediately think  of a very special memory taking place at Reeperbahn Festival in Hamburg a few years back. One of my favorite artists in the world Icelandic Multiinstrumentalist Helgi Jonsson and danish Songwriter Tina Dico were supposed to play in a church only a few steps away from busy Reeperbahn where everybody was literally living life to the fullest. And just for a moment we would escape from the craziness of the festival, the noise, the booze, the running, the talking. And we found peace in this little church and Helgi's songs that he and his band performed on this evening. A whole lot of them were released on his EP Vængjatak. It's a collection of  six melancholic, calm and beautiful songs. Just Helgis voice and his beloved Steinway piano. May be a much needed soundtrack for crazy times like these. The perfect songs to escape for a little while, to take a moment and to go slow.
► Purchase it right here via Bandcamp
---
Sevdaliza – 'ISON'
Recommended by Miriam Wallbaum. I discovered Sevdaliza a few years ago while whilst reading the German Missy Magazine. The Iran-Dutch singer provides a pretty wide sound range on her debut record ISON. It's a mesmerizing mix of electronica, experimental and future R'n'B, comparable to artists like FKA Twigs or Arca, but still with her very own twist. In May she wanted to play some shows live around the world. Those plans are obviously cancelled now, so why not buy her great album ISON to support this interesting musician?
► Purchase it right here via Bandcamp
---
Charles – 'That's How Baby Learns'
Recommended by Austin Maloney.
Ever since I properly started listening to this record (in what, 2017, 2018?), whenever someone musically curious asks me for an album tip, I always pick this one, Charles' only full-length to date. Basically it's everything you could every want in a great, off-piste album – the execution of a singular vision from a Real Artist, without being sanctimonious enough to ever admit it. Even the album title is terrific – who wouldn't wanna get wrapped up in the narrative and poetic possibilities of a gang of words like That's How Baby Learns? The music itself is a hazy, hallucinogenic synth-world that writes its own laws of artistic physics – choruses and verses come and go as they feel like it, but that's not really the point – it's to sync your internal mental flow to the album's mix of sarcasm and sincerity, screwball humour and real edge. That's How Baby Learns might take a while to learn to love, but once you do you'll never leave it behind.
► Purchase it right here via Bandcamp
---
Delvon Lamarr Organ Trio – 'Close But No Cigar'
Recommended by Liv Toerkell. The legendary Delvon Lamarr Organ Trio would have not only played one gig in Berlin next week, but two! So they need double the support. The album Close But No Cigar ranges from soul, to jazz, and RnB featuring the name-giving B-3 Organ to give the tracks a unique touch. I'm sure, the heavy grooves of Little Booker T and the funky guitar riff of Ain't It Funky Now would have provided great solo material during a live show. But the closest we can get to that now, is heading over to bandcamp, blindly hitting the pay button (it's the first of the month, so it doesn't really matter anyway does it?), and turn up the speakers real loud. Somehow the band manages to create an album, which is instrumentally engaging but, if required, can also be played in the background while playing the third round of Catan with the flatmates you are hopefully not yet sick of.
► Purchase it right here via Bandcamp
---
HTRK – 'Psychic 9-5 Club'
Recommended by Natálie Zehnalova. Gliding through the minimalistic soundscapes of Psychic 9-5 Club, you can hear a sense of calm slowly starting to settle in after a tumultuous storm. Not a quick fix kind of calm but a genuine and accepting one that had to be fought for after the loss of a band member. The record is hazy and contemplative, build around the smoky vocals of Jonnine Standish and infused with low-key humour and subtle sexiness. No surprise that Rowland S. Howard was their friend and fan. I first came across the music of HTRK, through Rowland's, in that low period when there wasn't much news around them, and it usually took an encounter with an Australian to find a fellow fan. Psychic 9-5 Club has accompanied me since its release, and its slow tempo and hopeful spirit seem particularly fitting right now: We all could do with a healthy dose of inner peace (and blue sunshine).
► Purchase it right here via Bandcamp
---
Father John Misty – 'Off-Key in Hamburg'
Recommended by Annett Bonkowski. In challenging times like these, it is good to know where your personal happy place is Thankfully I have been living my life on this earth with access to Father John Misty's musical (and genius) realm for a while now. His work has always been exceptionally valuable to me and, with a lot of time to reflect these days, even more so today. While we are all trying to recall the good times we have had experiencing live concerts in the past, one of my favourite live experiences in 2019 has just become available: Father John Misty's concert at the Hamburg Elbphilharmonie concert hall, which was recorded on August 8th, 2019.
Simply titled Off-Key In Hamburg, it brings back more precious memories than I can count over the course of the 20-song-set which saw Joshua Tillman being accompanied by his eight-piece band as well as the acclaimed Neue Philharmonie Frankfurt orchestra. A setting and sound that felt truly special for many reasons that night which, thankfully, can be relived now in their full glory with this recording. Digging into his archive, Father John Misty surprised his fans by releasing it exclusively on Bandcamp in March. Most importantly, with all proceeds going to MusiCares COVID 19 Relief Fund for struggling artists in need of support – which is more than a nice gesture from Mr Tillman, in fact a very selfless act of showing his solidarity with fellow musicians. On an artistic level, it is also a proof of what an incredibly good live musician Father John Misty is. Along with the Neue Philharmonie Frankfurt, the 20 career spanning songs are beautifully elevated to an even more heavenly sphere. A full string section, woodwind and brass working some further magic into the performance – you name it. The set, so beautifully intimate, yet highly eclectic at the same time, emphasizes the depth and truth of 2017's Pure Comedy now once more with the title track's final line echoing "I hate to say it / But each other's all we've got'' now in our homes and isolated souls near and far. Reminding us with a gentle nudge to take care of each other, especially when times are tough.
► Purchase it right here via Bandcamp
---
But of course you are obviously invited to support any artists you like today (and beyond). Need more information on the concept of Bandcamp Day? You'll find it right here.