We're currently in the privileged position of only being a few days away from a new edition of By:Larm festival! The festival is one of Scandinavia's biggest for new music, and will take over venues in Olso from March 2nd to 4th. It's probably one of the best places to be on earth this weekend to find out who the next huge acts from Scandinavia (and elsewhere) will be, and this year is extra special as it happens to be the 20th edition of the festival.
NOTHING BUT HOPE AND PASSION will be there, and for those of you who are also going, we have five acts you simply must catch when they take to the stage.
---
JAKOB OGAWA
If you're into MAC DEMARCO or CONAN MOCKASIN, then JAKOB OGAWA will be right down your street. The silken-voiced singer-songwriter shares with those artists that special knack for astral pop, skittering songs packed with wandering guitar lines and sparky melodies. Still only 19 and with just two singles to his name, he's already been scooped up and singed to Playground Norway, and will be a must see at the festival this year.
STRANGE HELLOS
STRANGE HELLOS are the kind of band that remind you just how special music is, the kind of band who deserve to be on posters in bedrooms. The Norwegian four-piece (Odd Martin Skålnes, Birgitta Alida Hole, Fredrik Vogsborb and Even Kjellby) make high-octane, sugar-coated power pop, fuelled by superb melodies and rocket-rapid guitars. They've put out four singles to date, the latest being the old-school juggernaut Monumental, and a debut album is due to drop later this year.
MAGGIE ROGERS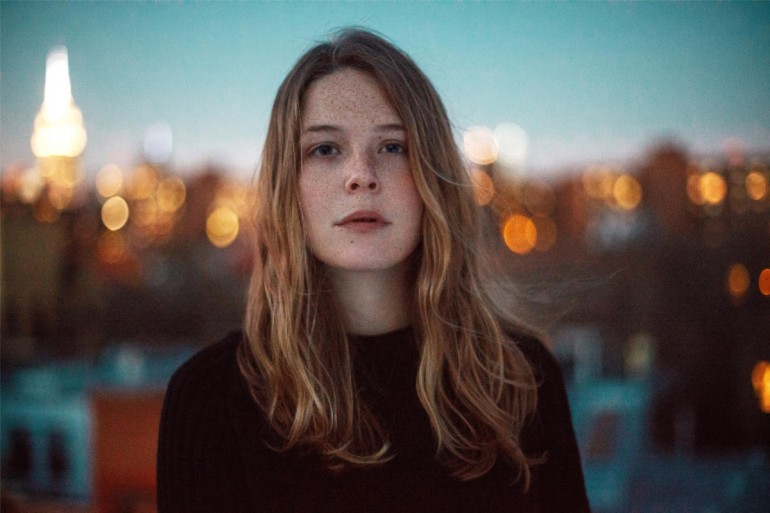 Just in case you've been living under a rock and missed the whole MAGGIE ROGERS buzz: Yes, it's that tremendous new artist who brought PHARELL WILLIAMS to tears once and whose track Alaska has been one of the better pop songs in recent times. And guess what: the follow-up material and the entire debut EP Now That The Light Is Fading which has just been released is the musical proof that she's indeed quite special, her songwriting very profound and the future basically hers if she manages to keep her natural spirit alive. Go get them, girl!
EMMA JENSEN
Of all the acts at By:Larm this year, EMMA JENSEN seems like one of the ones certain to break big soon. The producer has only put out one track to date, Closer, but it's already been a low-key hit, racking up almost half a million Spotify plays. It's a great track, a slick, smooth electronic R'n'B song that pulses with energy and is given a little extra glow by Jensen's crystalline vocal.
SHAME
Lust but not least ur favourite new proof for the fact that rar British independent rock with a certain punk attitude is still very much alive in the year 2017. We already included the guys from SHAME in our 'Sound of '17' class and are not tired yet of recommending their reckless performance power whenever we can. Oslo might be the next stop to join the mosh pit of Charlie Steen and his gang. See you in the front row, lads?
---
---
Check out the official By:Larm playlist with all the artists below. For a full schedule and more info see www.by:larm.no

—