[one_half last="no"]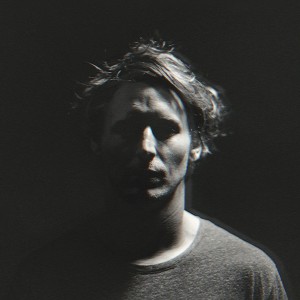 [/one_half]
[one_half last="yes"]BEN HOWARD
I Forget Where We Were
Release-Date: 17.10.2014
Label: Island Records
Tracklist:
01. Small Things
02. Rivers In Your Mouth
03. I Forget Where We Were
04. In Dreams
05. She Treats Me Well
06. Time Is Dancing
07. Evergreen
08. End Of The Affair
09. Conrad
10. All Is Now Harmed
NBHAP Rating: 5/5
[/one_half]
'Has the world gone mad or is it me?', most of us wonder from time to time. With his second album BEN HOWARD supplies the soundtrack to this state of confusion and disappointment, when we realise that some things will never be okay again, no matter how hard we try. I Forget Where We Were doesn't give answers. Like an honest friend who goes all the way through the darkness with you, instead of reciting half-hearted phrases.
Some go this way in silent despair, some sob loudly – with the opener Small Things the English singer welcomes all of them in his mad world. The dark drums of producer Chris Bond, HOWARD's reverberating guitar-strings and India Bourne's measured cello swirl around the vocals like dead leaves and trash in an autumnal gust.
But before we drown in thick sadness, HOWARD ups the tempo in Rivers In Your Mouth and that's no less beautiful. While guitar and drums dance with each other tenderly, the lyrics remain resigned: 'I am not myself today, I am not feeling okay.' It's easy to suspect that this will not change in the course of the album. The songs, that are more personal and complex than on Every Kingdom (2011), pivot around loss and loneliness, the musical themes are similar as well, but not in a boring way. The band varies them and with every track HOWARD's magic fingers conjure new rhythms and melodies from the strings of his guitar. There are DAMIEN RICE moments, DAVID GRAY moments and SIMON AND GARFUNKEL moments and just when you think it can't get better, the singer extends the songs until you get goose flesh all over your body.
Like the sea around HOWARD's home Devon, the album swells and subsides. The title-track is a ballad full of pain, the fast rolling In Dreams winds up like a spiral staircase. End Of The Affair is an eight-minute struggle for composure, starting calmly and ending in a huge storm that hits the coast of our perception with full force.
The record could have ended there, the last two songs, Conrad and All Is Now Harmed, are a little weaker than the rest. But altogether the 27-year-old has made full use of his musical means without wearing them out and has given us another splendid album.
BEN HOWARD's second record 'I Forget Where We Were' supplies the perfect soundtrack for all the melancholics out there who wonder: 'Has the world gone mad or is it me?'
—