[one_half last="no"]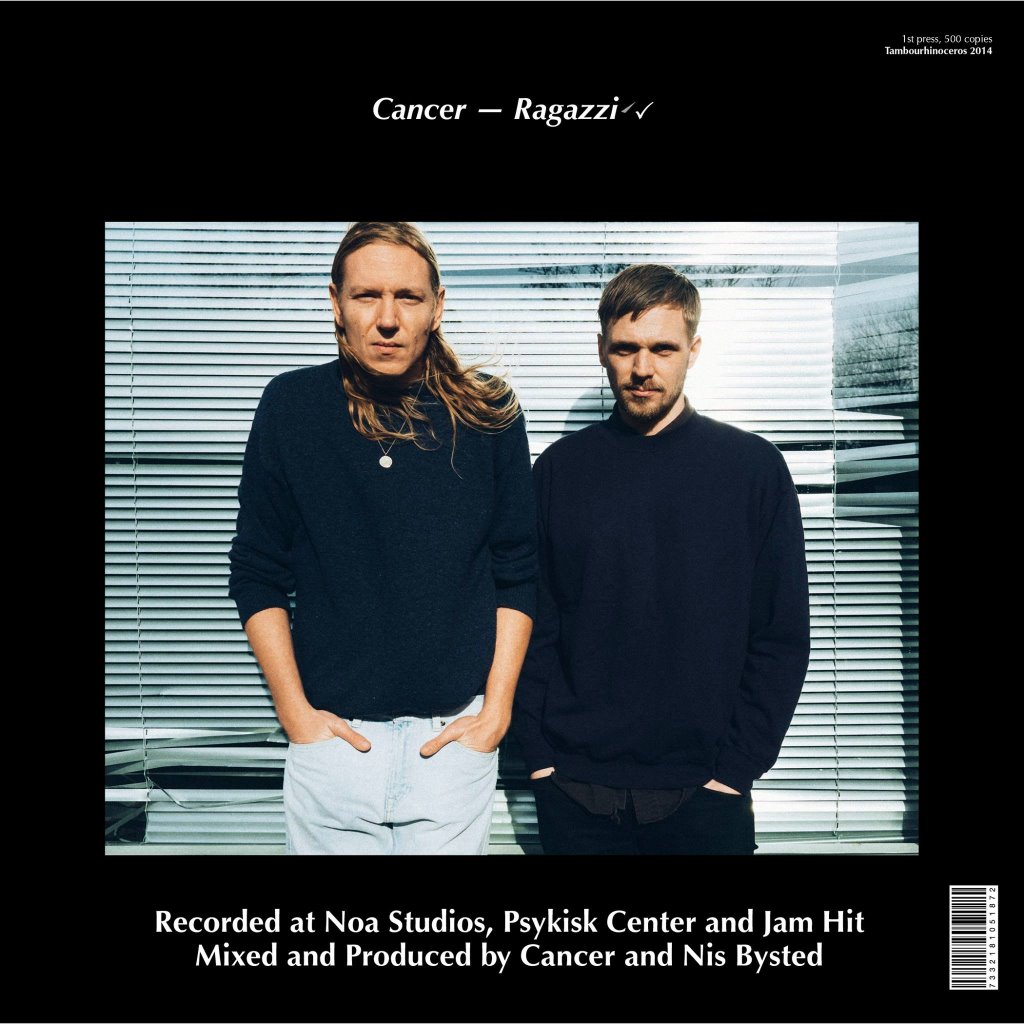 [/one_half]
[one_half last="yes"]CANCER
Ragazzi
Release-Date: 29.09.2014
Label: Tambourhinoceros
Tracklist:
01. Age of Pinballs
02. FKA IP
03. Same Color as Digital Photography
04. Hunting Large Cats from Helicopters
05. Body on the Bones
06. Hot Snake Dead Boy
NBHAP Rating: 3,5/5
[/one_half]

Breaking Comparisons
When members of different established bands break away to form side projects, many listeners would wonder what the final result is. MODERAT is an example – MODESELEKTOR churning out dissonant electro house, APPARAT creating minimal technical dreamscapes. The combination of the two could be heard in MODERAT. Similarly, many fans would recognize the works of Danish act WHEN SAINTS GO MACHINE as synth powered ethereal pop, an emotional surrender of sorts to electronics instead of being controlled by it. On the other hand, CHORUS GRANT's bedroom dreampop seems to have a life of its own, gently twirling around the listener, bringing them into a state of trance.
From electronic to acoustic
CANCER, the brainchild of lead singer and producer of WHEN SAINTS GO MACHINE's Nikolaj Manuel Vonsild and CHORUS GRANT's Kristian Finne Kristensen fit into the same mould of pleasant collaboration. A more organic, stripped down sound brings out the differences between the two musicians, instead of relying on equipment and mastering to hide it.
Bedroom Musician Vibe
Keeping up with the times of real instruments and minimal production, CANCER seems a little disjointed at first – but not in the worst way. From the acoustic touches of Age of Pinballs, to the funk bassline in FKA IP and then to the math-rock feels in Body On The Bones, CANCER is a revolt against the typical mellow dependence on synths.
CANCER's debut EP 'Ragazzi' does present a wide spectrum one can do with the bare minimum, without compromising on quality of sound and focus.
—