If the MELT! FESTIVAL itself would be a person it truly would be one of our closest friends. Okay, maybe a bit weird and sometimes overdressed but one who has an excellent taste in music and knows a thing or two about a fancy club night. As you know NOTHING BUT HOPE AND PASSION brought its infamous Friends Book to this year's event. We already gave you the first part of contributions last week, including written-down wisdom by the likes of BALLET SCHOOL, BOMBAY BICYCLE CLUB, WILLIAM FITZSIMMONS and WHOMADEWHO.
Now, we're back for a few more. DILLON, THE/DAS and MODERAT also joined the artists who took the pencil in their hands and let their creative spirits flow. And without further ado here are their entries.
DILLON
Everything DILLON does is always with a certain amount of style. Even here handwriting looks as gentle as her music.
The/Das
This year's weather definitely prefered shorts over skinny jeans. THE/DAS were aware of that and also posed with our book in the most possible sexy way.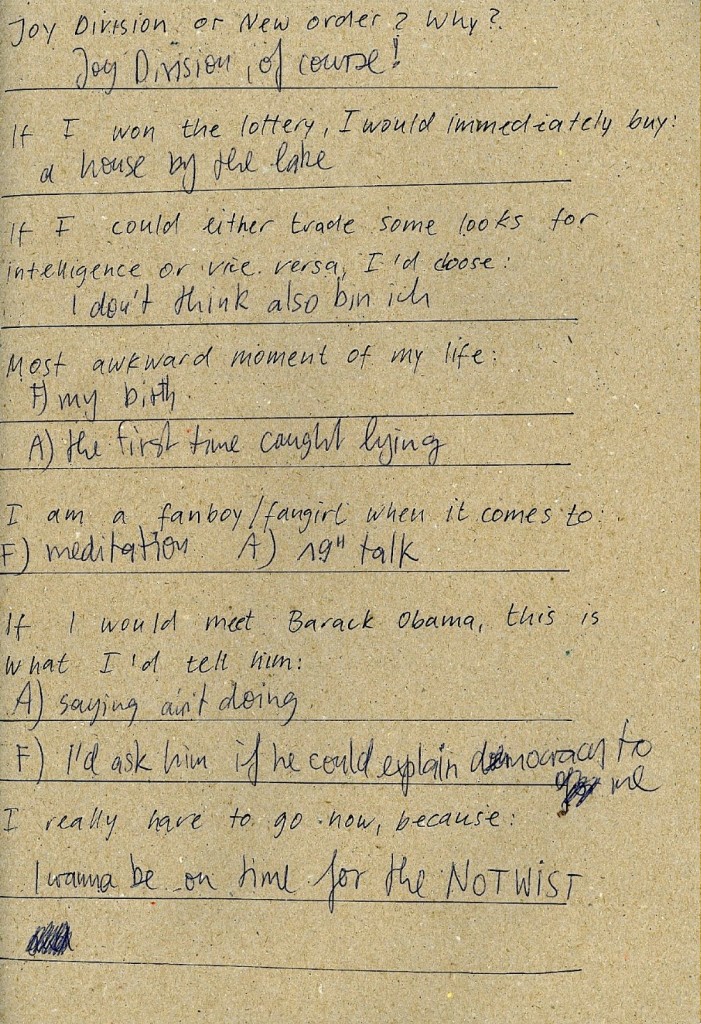 Moderat
Sebastian Szary himself was one of the busier people at this year's event. He not only performed with MODERAT but also curated an own stage with MODESELEKTOR.Thank god we found him in the middle of the night.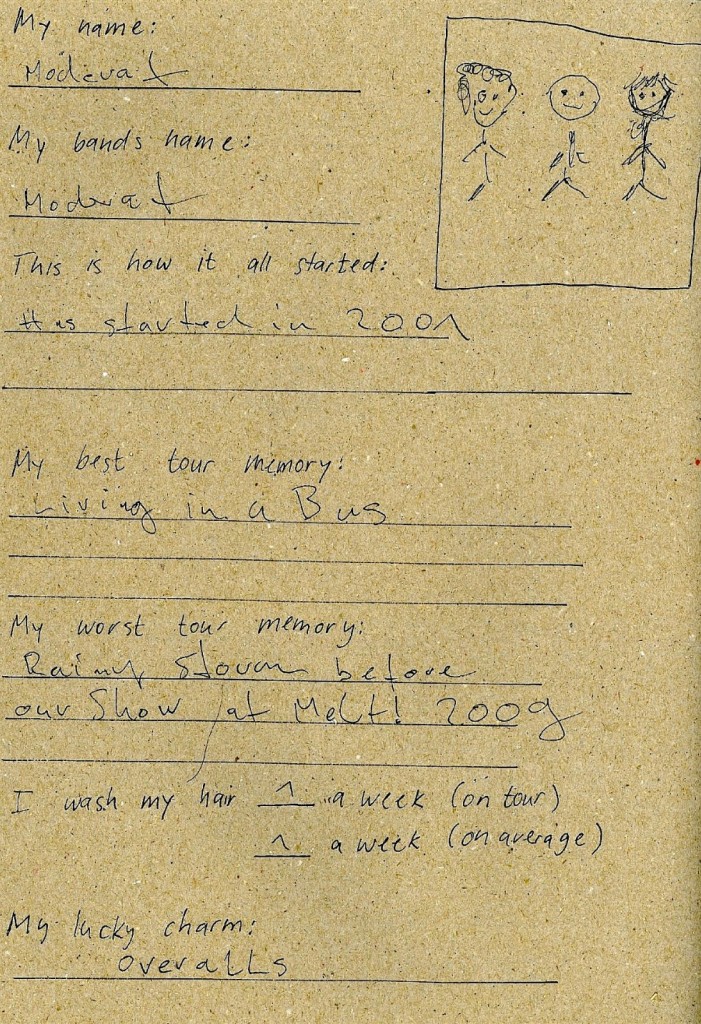 —