Yes, we've been flying under the radar for a few months. But that doesn't mean that we were out of touch with current releases, right? The summer of 2016 was packed with great new albums, a few surprises and lots of interesting new releases. The NOTHING BUT HOPE AND PASSION writers now compiled their 18 favourite records of the past two months and just in case you've been living under one giant rock or allow yourself an extended vacation as well, you are happily invited to fall for a few of them right now.
---
Michael Kiwanuka – 'Love & Hate' (Polydor/ Universal)
Interesting for you…if you want to get carried away by powerful emotions like love and hate as well as a relatively big soundscape.
It wasn't a smooth transition to the follow-up after MICHAEL KIWANUKA released his much acclaimed debut album Home Again four years ago. Even a full album of ideas got scrapped along the way until the London based singer-songwriter decided that what he had just wasn't good enough. By listening to the songs on Love & Hate it seems like it was all worth starting over again. The heartbreak, the insecurities and the in limbo like condition can all be found in the songs on the new record on which hope and hopelessness are very much close together. It takes a pretty bold move to come back with an album that introduces itself with a 10-minute-song like Cold Little Heart these days, but the singer manages to keep the song's tension naturally high.
Love & Hate may not sound as intimate and as laid-back as his previous work now that a producer like Brian 'Danger Mouse' Burton was in charge, but the soundscape got much bigger and the choir as well as orchestral arrangements put the album on a new level. Although heavily pulling from the 60s/70s musical era, the new songs still don't serve as a lukewarm attempt to capture something long forgotten. Instead, MICHAEL KIWANUKA beautifully comes up with the next successful chapter in his career by making another truly intriguing and most of all authentic soul album that is more interested in capturing a certain zeitgeist above all. (Annett Bonkowski) Listen right here on Spotify.
---
Frank Ocean – 'Blonde' (Boys Don't Cry)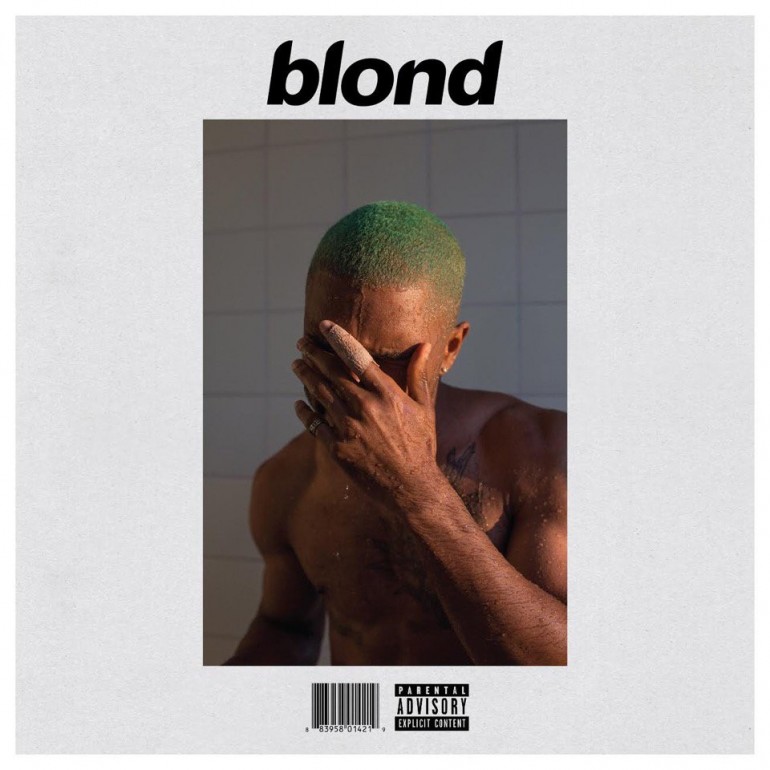 Interesting for you … if you want to keep up with your hipster music friends.
Writing this review happened to be a few weeks later than the release of FRANK OCEAN's oh-so-highly-anticipated new album Blonde and it's arty sibling Endless. Looking back, it seems weird to think that so many people waited for this album to pay so less attention now. As being one of those people who waited four years, for me waiting meant growing up in the mean-time. And to me, it also seems as if Blonde actually is meant to be a coming-of-age story. It's about falling in love in the big city ('we too loud in public now police turned the function') or on the internet (Facebook Story), smoking weed together ('it's hell on earth and the city's on fire, inhale inhale, it's heaven') and your parents telling you where your borders are (Be Yourself). Blonde doesn't have the same bangers as channelORANGE… Musically, it sometimes may even sound uninspired (take the keyboard harmonics of Good Guy for example), but with Nikes comes one of the most profound 'autotune meets trap' songs ever.
In the end, it's refreshing that even a multi-million dollar artist such as FRANK OCEAN actually has the same awkward problems as tweens and twenty-somethings around the world. While he sings 'You ain't a kid no more/ We'll never be those kids again' in the oddly beautiful Ivy, people should take Blonde with its weird teenage angst feeling. At least for the next four years. (Louisa Zimmer) Listen right here on Spotify.

---
Local Natives – 'Sunlit Youth' (Loma Vista Recordings)
Interesting for you … if you want the summer to last a little longer.
The long awaited third LOCAL NATIVES LP might easily be the most optimistic and sunny record they ever did and the first record with bassist Nik Ewing as an official member of the band. Their first record Gorilla Manor was a masterpiece in itself, defining the sound of the band with its lovely hooks, the entrancing drums and harmonies and the delicate and strong rhythmic arrangements. For Sunlit Youth LOCAL NATIVES returned to the West Coast after doing their melancholic, personal and beautifully layered album Hummingbird in Brooklyn. On the new LP you still have the typical band sounds, but the band definitely went with the hype and added more synthesizers and percussion throughout the record and the strings are mostly replaced. It is record full hooks, sing along songs, thoughtful lyrics focussing on broader and not so personal issues but also a record full of complex structures and dynamic breaks.
According to the band Coins is the song they like to play live the most. Surprisingly, as at first listen you barely can recognize Ayers's voice and it`s all a little petty– but it is worth it to not skip the song as after around 50 seconds there is a synth break that makes the whole song more interesting and irreplaceable. Sunlit Youth sometimes sounds like it did not come so naturally and that the US Indie-Rock-Band were trying harder than on their previous releases – but it also proves that the LOCAL NATIVES are great musicians who can develop and try new things without changing their sound too much, stay recognizable for their fans whilst becoming more amenable for a bigger audience. (Lisa Eberhart) Listen right here on Spotify.
---
Factory Floor – '25 25′ (DFA/ PIAS Cooperative)
Interesting for you … if you are bored by contemporary techno music
Essence remains a key credo in the artistic world of electronic group FACTORY FLOOR. While the follow-up to their self-titled 2013 debut marks the first release following the departure of founding member Dominic Butler it still offers the same amount of dry and uncompromising dancefloor material we've come to love from this group. The eight songs on 25 25 celebrate the hypnotic, almost trance-like power of techno with steady beats and pumping basslines that are still more Berghain than beach rave. Especially a piece like Ya is far too addictive to not fall for it. It's the great and stylish production and the duo's love for simplicity that makes FACTORY FLOOR's sound so interesting. In an age when dance music become overloaded with unnecessary gimmicks and breaks Nik Void and Gabriel Gurnsey take the idea back to the essence of the genre's early days. 25 25 is an almost nerve-wrecking journey into monotonous structures and therefore a pleasure for electronic purists. (Norman Fleischer) Listen right here on Spotify.
---
Izzy Bizu – 'A Moment of Madness' (Sony)
Interesting for you … if you are looking for a really good but not too edgy pop record
While the first tune Diamond serenades a person, there is no doubt that IZZY BIZU's debut album in itself is also a diamond in the rough. A Moment of Madness, especially the deluxe version with extra tracks, is a sparkling light in the dark sea of new releases coming out every week of the year. The voice of the 22-year-old British singer with Ethiopian roots vibrates with youth and positivity, but most importantly she has an incredible range. Though it seems like she can do no wrong with such a voice, the music supporting her makes it an unique record in every aspect. It's a bit of funk, a bit of soul, a bit of pop. It sounds fresh and every single tune on the record is a pleasure to listen to.
The lyrics are young and relevant, about being yourself, caring for friends, falling in love and unexpected attractions, such as skinny boys. It hits the right tone and is a vibrant collection of songs from start to finish. Absolute favourites are Mad Behaviour and Lost Paradise. The soul in her warm voice is perfect for summery tunes such as White Tiger, which has been floating around the internet for around about two years, for feel-good songs such as Gorgeous or Naive Soul, but then also for heartfelt ballads such as What Makes You Happy. Not to mention that she is even lovelier live, no matter if it is an intimate concert on the roofs of Berlin or singing to a large crowd at a lively festival in the British countryside. Like her album, a hidden gem, she deserves to be discovered. (Nora Hiller) Listen right here on Spotify.
---
Roosevelt – 'Roosevelt' (Greco Roman/ City Slang)
Interesting for you … if you just want to ignore the approaching fall and continue to dance through the sunshine
When in 2012 Marius Lauber appeared with his first release Sea, he set the tone for what was to come later on: Balearic, hazy electro-analogue pop, with a careless, but also melancholic vibe. Four years later, on ROOSEVELT's debut album, it sticks out remarkably with its haziness. With the stellar 2015 single Night Moves, Lauber brings his voice to the fore, delivering an introvert's party anthem that marks one of the album's highlights. Supported live by a drummer and bass player, ROOSEVELT now effectively present as a three-piece band. His coordinate system as a producer, however, still revolves around balancing and contrasting washed-out pads and meandering arpeggiators, lyrical beacon imagery, and driving beats.
Where Lauber tweaks this interplay, Roosevelt gains stylistic variety – both Wait Up and Hold On revolve around funky guitars and bass riffs, whereas Moving On surprises with a saxophone cameo. Elsewhere, the radio-friendly approach notably bends ROOSEVELT's creative forces. Lead single Colours, with its effective execution, has a simple charm that is hard to resist; Fever, however, packs a number of potent hooks in an overly streamlined structure. Singing 'We got lost inside our mind', he alludes to a vague yearning and daydreaming. Never has Lauber intended to shake up the foundations of either club or pop music. When his music hits home though, it does so with a delightful subtlety only present in well-crafted pop music. (Igor Franjic) Listen right here on Spotify.

---
King Creosote – 'Astronaut Meets Appleman' (Domino Records)
Interesting for you … if you need to listen to something real and honest
To my ongoing surprise Scottish songwriter KING CREOSOTE still remains one of the UK's best kept musical treasures who isn't nearly enough getting the attention his talent deserves. Following his Mercury Prize-nominated Diamond Mine LP with JON HOPKINS (2011) and a great last LP called From Scotland With Love (2014) his new album continues to establish the bearded gentlemen as one of the most unique voices in his field. Maybe, Astronaut Meets Appleman will help to lift this young man to the level he belongs. The record is set to explore the tension and harmony between tradition and technology, especially between analogue and digital philosophies. That itself gives it a certain nostalgic notion, a setting KING CREOSOTE always feels quite comfortable in. The songs embrace us with gentle guitar play, delicate strings, tender piano and even bagpipes (Melin Wyant) because … well, he remains a Scotsman after all. Still, there's also space for more upbeat moments like the little sunny Britpop gems Wake Up To This and Love Life. Still, KING CREOSOTE remains strongest when he goes hand in hand with melancholia and laconism. Despite its intention Astronaut Meets Appleman is more drawn to the analogue and honest aspects of life. KING CREOSOTE tells stories in a very pristine and traditional way as he creates a warm feeling of belonging. In certain moments this can be a life saving little record, so please get to know it. (Norman Fleischer) Listen right here on Spotify.
---
Trentemøller – 'Fixion' (In My Room/ HFN Music)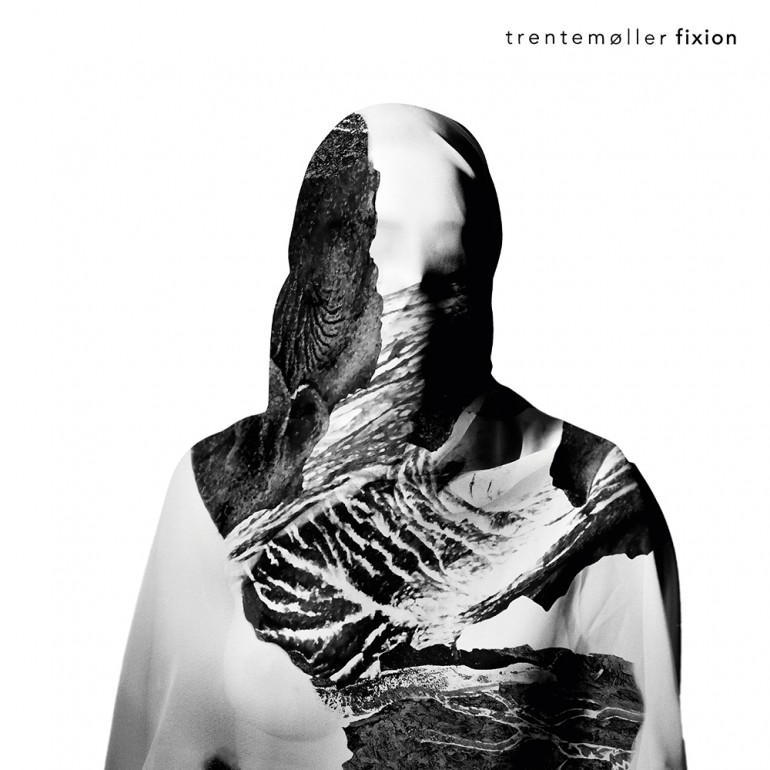 Interesting for you … if you'd like to drench yourself with sweet, sweet darkness
By now it might seem impossible to limit the music of Anders TRENTEMØLLER to just one simple genre. The Danish multi-talent has come a long way since his still quite techno-focussed 2006 debut LP The Last Resort. You can call his sound whatever you want these days but one thing's for sure: it's quite dark. Fixion, his fourth full-length, goes even darker and presents the Danish producer confident and strong in his self-created musical territory. Right from the sinister and tumbling One Eye Open the new TRENTEMØLLER LP feels like a shimmering little diamond. Fixion somehow sounds like the collaborative LP THE CURE, DEPECHE MODE and SUICIDE should have made somewhere in 1984 but never managed to get their schedules right. Aside from the undeniable retro aspect that shimmers through every note there's something quite contemporary and modern in the sound of this new album. Maybe it's SAVAGES' Jehnny Beth who's contribution really marks the cherry on top. Urgency and melancholia go hand in hand straight into twilight, resulting in TRENTEMØLLER 's most coherent record so far. This adventurous goth-wave-whatever LP with techno DNA and industrial flavour is a testament of sinister strength and the Dane's best LP since his debut. It doesn't need a classification as it sits quite comfortably in its dark corner, providing a joyful alternative to a lot of recent releases. (Norman Fleischer) Listen right here on Spotify.
---
Dinosaur Jr. – 'Give A Glimpse Of What Yer Not' (Jagjaguwar)
Interesting for you …if you like your summers spent in skater parks even though you're 40+.
Never change a running system: Album number four since DINOSAUR JR. started their furious comeback with Beyond in 2007 is yet another WYSIWYG experience. Pumping indie rock, endless guitar excesses that couldn't give less fucks about current trends, a general, light melancholic tone and the overall nerdiness that the trademark DINOSAUR JR. always has been about. Give a Glimpse Of What Yer Not might not be the anachronistic epiphany for fans of electric guitar driven indie music like, f.e., Farm was, but it is once again a strong statement that this band just found itself on an extremely high level. The refreshing sound of the two tracks written by bassist Lou Barlow (Love is… and closer Left/Right) furthermore add to the impression that this band is not done yet. Good for us. (Henning Grabow) Listen right here on Spotify.
---
Jamie T. – 'Trick' (Universal)
Interesting for you … if the previous JAMIE T album sounded a bit too quiet for you.
This summer brought us the gift of receiving a second all new material album by JAMIE T within less than two years. Considering the huge gap between Kings and Queens (2009) and Carry on the Grudge (2014), the fast appearance of the last record's follow-up seems rather remarkable. Although Treays had to choose out of 180 written songs to compile the Grudge, he very quickly headed back to the recording studio in order to write and produce another bunch of tracks now released under the title Trick.
One great thing about JAMIE T is that each new record sounds quite different from previous releases. So whereas the Grudge appeared to be surprisingly yet pleasantly calm and sophisticated, the roots of Trick are more to be found in rock and punk. Still, songs like Tescoland and Robin Hood are pop enough in tone and character to be attractive for indie dancefloors all around the world. As usual the case with Treays, the lyrics include his observations of current societal developments: 'Where did all the venues go / Lost them all to businessmen', Jamie sings in Signs of the Times. Although Trick is predominantly loud and up, Jamie is at his best when the songs turn quiet. The record's highlight Self Esteem gets all emotional when Treays summarises 'And you don't know your friends so you change your number / You're raw meat in the package of a London summer'. It must be stated that Jamie Treays is a musical genius. With four records in, it's incredible to realise the sheer amount of ideas he has that turn into songs and, ultimately, brilliant records. It must be hard work, but JAMIE T indeed makes it look like a Trick. (Chris Hegholtz) Listen right here on Spotify.
---
The Album Leaf – 'Between Waves' (Relapse)
Interesting for you …if you search for that one mellow pop record to drown yourself in memories of beautiful summers past.
Jimmy Lavalle is a truly underrated artist. The eighteen years since the last record of his more-or-less solo project THE ALBUM LEAF have just underlined how much we actually missed him. Sure, there's been the congenial Perils from the Sea with Mark Kozelek, but another ALBUM LEAF record is still the best possible outlet for Lavalle's rich artistic mind – and what an outlet Between Waves is.
The delicacy of its tunes, the effortless flow of its repetitive dreaminess and the still so very clever structured songs leading to poignant moments en masse: It's all there and in better form than one could have hoped for. This record probably is the secret pop record of the year already. Grab your sweetheart, drive to the oceanside, get lost in Between Waves! (Henning Grabow) Listen right here on Spotify.
---
Exploded View – 'Exploded View' (Sacred Bones Records)
Interesting for you if… your tastes lies on the weirder side of the sonic spectrum.
To get a grip on the debut album from Annika Henderson's band EXPLODED VIEW, it's useful to return to Officer Officer, one of the originals from her 2010 Anika LP. That track dealt in blurred dread, nervous tension in the instrumental and violence hovering on the edge of Henderson's lyrics, before it finally snapped into view with the penultimate line of 'my head is in a noose, my feet are on the chair'. That style of reports from the horror zone also makes up the majority of the lyrical scenes on Exploded View. Henderson's words deal in the numb fear of our times, the existential crisis caused by absolute despair at the way the world is turning mixed with numb uncertainly of how to stop it. Lost Illusions is a story of idealism falling into the jaws of reality, Lark Descending chronicles the dull gloom of futile, repetitive protest and the elegiac Stand Your Ground explores sleepwalking into domesticity.
Henderson is given the structures to build these heavy scenes upon by the rest of the band, Martin Thulin, Hugo Quezada and Hector Melgarejo. Their improvised soundscapes, recorded on the first take, provide the noise to match her moods. The music on here is stark, cold experimental rock, the band taking on the role of the concrete city's version of a free jazz troupe. Tight driving basslines and drumbeats hold the music together and give a cacophony of howls and clangs free reign to mesh in and around Henderson's vocal. On Orlando they turn in a pulsing piece of noir-disco, Disco Glove sees them in high-energy, frantic momentum mode and on One Too Many they're subtle and haunting. Exploded View is a album that isn't really like anything else recorded this year, and that's what makes it so vital. It's strange, dark, and often beautiful, and that's why it deserves you make it a part of your world. (Austin Maloney) Listen right here on Spotify.
---
Glass Animals – 'How To Be A Human Being' (Caroline International)
Interesting for you if… you like your contemporary pop as uncategorized as possible
It's quite an extraordinary concept that's behind GLASS ANIMALS second record How To Be A Human Being. Frontman Dave Bayley recorded stories of various peoples' destinies with his phone during his travels and afterwards put them on paper to make songs out of it. Emerged is an album that is in no way inferior to its celebrated predecessor Zaba. There is the same mixture of R'n'B, Hip-Hop, Indie, Electro and tropical beats, but this time with even more pace and bass. Not to forget the music's gentle weirdness that makes the four British guys adorable. Besides, How The Be A Human Being consist of some dancy and catchy songs like the opener Life Itself or the single Youth that features radiofriendly beats. But happy catchiness isn't everything the GLASS ANIMALS are capable of: you can also find some darker tracks – like Mama's Gun or Pork Soda – on the record. It seems like the British lads found the perfect mixture of genres and moods that is able to delight various types of music lovers. The album proves that the GLASS ANIMALS aren't a one album-wonder but rather a band that knows how to make good music. (Miriam Wallbaum) Listen right here on Spotify.

---
ABAY – 'Everything's Amazing And Nobody Is Happy ' (Unter Schafen Records)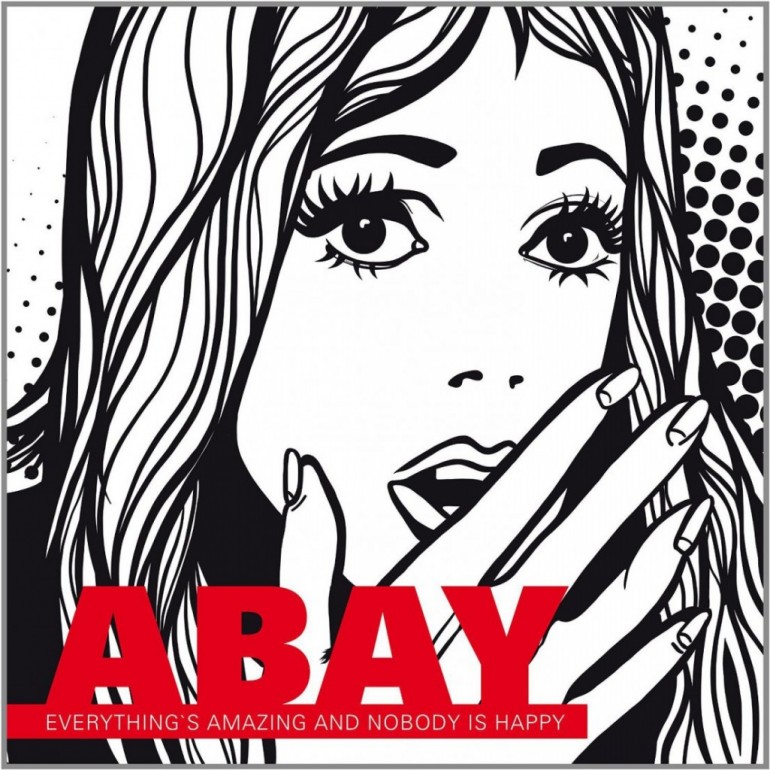 Interesting for you if… want to finally enjoy an 'old-fashioned' and well crafted independent rock record again.
In 2013, the Norwegian band KAKKMADDAFAKKA released their record Six Months Is a Long Time, referring back to the time the recording of the album occupied. In Aydo Abay's case, six months rather seem like a blink of an eye. It's been six years since the release of his last full album. Not only in retrospect, but even at the point of its arrival, 2010's Yes We Ken by Aydo's earlier on/off side and post-BLACKMAIL main project KEN sounded like the peak and culmination of what this ever changing group of creative people could achieve. The experimental and vibrant Yes We Ken left a big exclamation mark in terms of Abay's more than justified and needed presence in the music business but at the same time sort of felt like the completion of a trilogy, the closing of a certain chapter.
So, not really to our surprise, Abay postponed a planned series of 7" releases filled with cover versions performed by KEN and spent his time doing soundtracks, participating in radio plays, and, ultimately, forming a new band with Jonas Pfetzing. When NBHAP met Aydo last year, almost all songs of ABAY's debut Everything's Amazing And Nobody Is Happy were already written. Apart from supporting INTERPOL and compiling their first EP Blank Sheets, it still took the band another year to complete and put out the record whose title is borrowed from a program by US comedian Louis CK and whose artwork by Marc Heymach echoes famous work by pop art icon Roy Lichtenstein. Fortunately, the extra time was not used overproducing ABAY's first full-length. Quite the contrary, Amazing/Happy sounds pleasantly reduced and minimalist, relying on the strengths of a more traditional band line-up that for the most part features guitar, drums, bass, and keys/piano and which skilfully oscillates between indie pop and indie rock. Whereas KEN's last sounded quite untamed and uncommon, the new record by Abay's follow-up band appears more like its grown, adult brother who is yet able to capture the youthful energy of earlier recordings. Highlights of Amazing/Happy include the first single The Queen Is Dead that starts with calm piano play only to end up in a wall of banging guitars, the sweet and classic indie pop hit 1997 (Exit A) and a new piano-led version of A Boat. The album's emotional centrepiece and stand out track, however, turns out to be Signs. It's already with track 3 that we realise Aydo Abay won't stop creating great music, he's just in too deep. Everything's Amazing And Nobody Is Happy as a whole is certainly proof to this. (Chris Hegholtz) Listen right here on Spotify.

---
M.I.A. – 'AIM' (Interscope Records)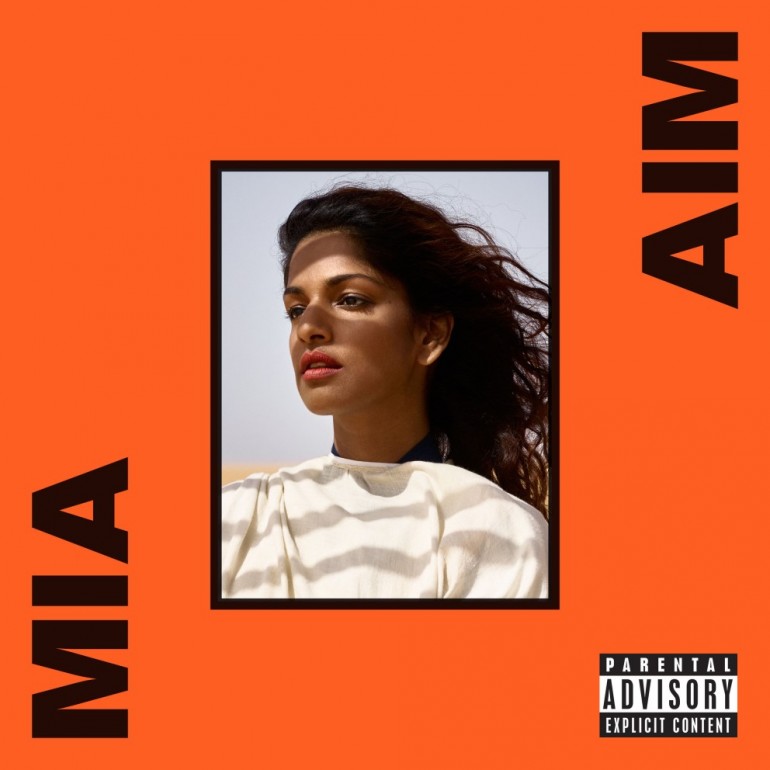 Interesting for you if… you'd like to get reminded of the political potential pop music can have.
This is it: M.I.A.'s final album – thank god! Don't get me wrong, but A.I.M. Sounds way to half hearted compared to her previous work. Even though the controversial artist spread much more controversy during the weeks before the album release with statements over 'Black Lives Matter', the whole album doesn't much pay up to its hype. Borders – which was released back in November 2015 – is by far both politically and musically the strongest song within the whole of A.I.M.
The rapper and singer confirmed that she was in a happy state while making the album, but songs such as Finally or Foreign Friend sound way too cheesy. While the second one still features political lyrics such as 'I'm gonna be your foreign friend all the way till the end' the entire A.I.M. LP seems to feauture a much more personal side of Mathangi Arulpragasam with songs such as the cheesy but beautiful love song Freedun that features Zayn Malik. The last track Survivor is a well-meant goodbye-track that puts an alright ending to M.I.A.'s career. Let's see where this whole journey takes Ms. Arulpragasam – she is just about to retire musically. (Louisa Zimmer) Listen right here on Spotify.

---
Angel Olsen – 'My Woman' (Jagjaguwar)
Interesting for you if… if you want to lose yourself in layers of melancholia, soothed by a voice from outer space.
ANGEL OLSEN is no longer a newcomer. Her 2012's debut Half Way Home was full of ques-tions asked with her singular voice. Tales went on with her following LP Burn Your Fire for No Witness but still it was a land of sonic explorations and positive doubts. Her new instalment, My Woman, is one of confidence and calmness, even if we found the last 2/3rd of the album more convincing than it's introduction.
It is one with answers and progressive arrangements. In most of the songs, you start with a sensation of looseness and without noticing it, the full orchestration comes in hauling you out from this calm and mesmerizing place. It is particularly true with Sister and Woman that almost have a pink-floydian development. Sonically, the grandiose mixing and mastering of the LP with perfect adjusted reverb makes it for a perfect ambiance. Whether you'd be road-triping in a wintery Scotland or sleeping by the beach, ANGEL OLSEN's My Woman is an album to tell beautiful tales in various environments. It's an easy accessible album, yet beauti-ful. It is the one you want to have lost somewhere in your player when you're travelling. (Bastien Perroy) Listen right here on Spotify.

---
The Veils – 'Total Depravity' (Nettwerk / Soulfood)
Interesting for you…if you don't fear the darker corners of your soul and can handle the morbid character of the songs.
It comes as no real surprise that THE VEILS keep walking on their path that continues to lead them further into the darker side of things. With Total Depravity, the London-New Zealand based band hands their listeners another proof of their longing and hunger for spooky, yet hauntingly beautiful melodies that are accompanied by a rich imagery that explores religious themes and all things depravity has to offer. For the fifth time in their career, the band dwells upon the dark sonic as well as lyrical realm that seems to suit them so well. Attacking your senses from a different angle with each song without getting too caught up in the very visible anxiety that can be found throughout the whole record. There is a feeling of restlessness underneath the new tracks that becomes the band's driving force once again on a journey that starts with the troubling opening song Axolotl and ends with the inner turmoil of the title track Total Depravity. (Annett Bonkowski) Listen right here on Spotify.
---
Wild Beasts – 'Boy King' (Domino Records)
Interesting for you if… if you're not satisfied with how rock currently fuse electronic.
When the old meets the new. Or, how to sound modern when you're a traditional rock-band and when everyone adds electronic flavour to every rock songs. It is the main problematic WILD BEASTS had to face for their new LP Boy King, released ten years after their debut Brave Bulging Buoyant Clairvoyants. Their obsession with this new adventure was to enhance authenticity, and spontaneity. They recorded the whole project in less than a month, and it is something you can feel. Like if the ashes were still hot, emotions on Boy King are still raw diamonds that avoid the drawback of being too polished – something you could criticize in their previous records.
It starts really sulfuric and the energy won't leave before the last aerial phrases of the album. The whole sound is quite well represented within their artwork, one you can describe as "ret-ro-futuristic". Their way to approach a creative fusion between rock and electronic music, especially in a time where this in-between land had been explored and re-explored countless time, is to try to use today's electronic instruments and mixing techniques but with a 70's spirit. What would we had if rockers from the 70's had electronic music within their blood? It's pretty much the whole point of Boy King – not in the past nor in the present. (Bastien Perroy) Listen right here on Spotify.

---
—