Over the years not only the NBHAP staff itself has gotten quite flexible and changed its line-up multiple times, same goes for the festival season. But there's a lovely little constant we managed to keep over the years – Germany's cosy Immergut Festival! 2017 will see us attending the event for the fifth time in a row and following great visits over the last years we surely can't wait to hop on a train to Neustrelitz, unpack our campaign equipment, look for confetti and soap bubbles, sunscreen and/ or a raincoat, depending on what weather might await you.
There's multiple reasons to take a trip to Immergut Festival once again, here are – in celebration of our fifth time – five ones
1. It's their 18th birthday
In Germany 18 marks the legal age of consent and you know, that's usually the best reason to celebrate one hell of a party. And now that the Immergut Festival is legally an adult it means that party can be even more extravagant, right?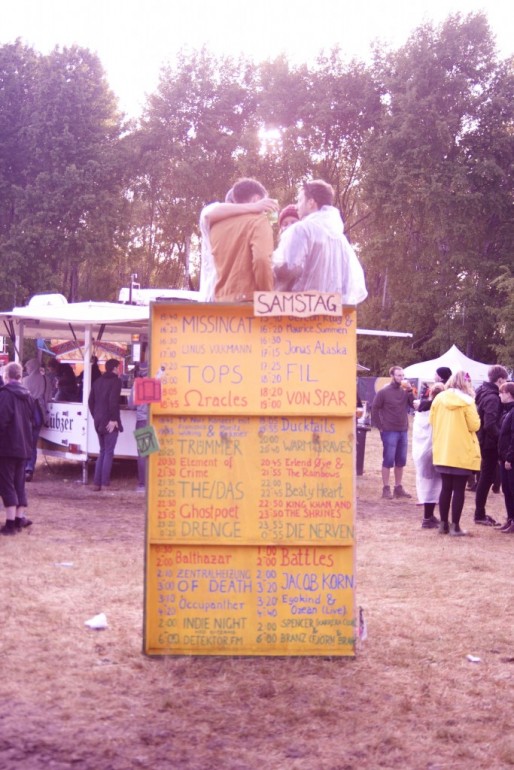 2. The line-up is an extraordinary selection of our favourites
These guys are always pretty good when it comes to the selection of their line-up as they mix up old favourites with talented new artists, international evergreens with lovely German artists. We're happy to see the wonderful ANGEL OLSEN making an appearance as well as Danish alternative pop heroes MEW. On top of them, legendary Canadian indie collective BROKEN SOCIAL SCENE will make a rare stop on their comeback tour. LOCAL NATIVES, SINKANE and furious post-punk warriors PREOCCUPATIONS are also on board which results in a certain variety.

3. You are 'forced' to discover new music
One of the fine aspects at Immergut Festival is the fact that the artists never perform simultaneously but one after the other on the different stages. That allows you to not only explore the festival area itself but also to actually listen and discover great new acts that deserve your attention. Tender singer/songwriter JULIEN BAKER, for example. Or crazy Austrian folk weirdo VOODOO JÜRGENS. Give them a chance!
4. It will last longer
For a few years now the festival starts one day earlier with a special concert at the theatre in Neustrelitz. This year's edition is a Danish evening including LASSE MATTHIESSEN and SAVAR KNÚTUR. But, for the first time ever, the festival area itself will open its gates on Thursday night with a warm-up party at the big tent. No details yet, but like we said: you only turn 18 once, so that calls for an extra round, right?
5. The whole festival setting is just too tempting
The music is lovely, the people are beautiful and if you need another argument: the cosy festival area is a lovely little playground, waiting for you to be discovered. Good food, great drinks, set right next to the forest and a festival design with a lot of love for the details. Most of it: it celebrates good music and quality with honest joy. We would choose it over Glastonbury anytime and you should join us. Deal?
Immergut Festival runs from May 25 to 27 in Neustrelitz
More information and full line-up at http://www.immergutrocken.de

—