No, he really doesn't need to prove anything to anyone anymore. After ten years in the music industry and with various ups and downs KELE OKEREKE might not have ended up at the place he originally intended to be but we once can highly doubt if such thing was actually ever the goal. Ever since the breakthrough of BLOC PARTY the British artist with Nigerian roots has been on a constant journey forward with each artistic adventure he joined. The four-piece successfully mixed indie rock and electronic elements together and evolved into different directions while KELE's 2010 solo debut The Boxer saw him exploring his love for bass-driven electronic dance music. But this should also just remain a brief moment in the natural evolution of the charismatic singer.
Following a successful BLOC PARTY comeback with the hard-rocking Four in 2012 the group went on another indefinite hiatus which gave OKEREKE the chance to follow new paths. He changed sides, got more interested in aspects of music production which resulted in his recent endeavours on legendary house music label Crosstown Rebels (about which NOTHING BUT HOPE AND PASSION talked with him a few months ago). Still, there was never any doubt that he would release another solo album although he kept the idea in private for a while. 'You have to be careful about how you announce things' he said about that strategy. As Trick, his new album, is about to get released on October the 13th the situation seems a bit different than with The Boxer. The 2010 release not just indirectly celebrated his coming-out but also tried to get away as far from the sound of his band as possible, resulting in an agressive and over-the-top-sounding album that received mixed critics. The forthcoming Trick feels a bit more focussed, soulful and even partly a bit like the first 'real' representation of KELE OKEREKE outside his band.
Still, the charismatic artist sees that whole aspect way more relaxed. When we meet him for a little talk in Berlin on a warm summer day you could almost sense the peace of mind within the gentle lad from London. Even after giving hundreds of interviews in the past ten years KELE is still a quite shy guy. 'I might never actually learn to do this properly' he tells us when asked about his struggle confidence in interviews. But he says it with a whimsical smile, hinting that he already made his peace with that situation.
Was the release of a second solo album your plan all along?
Well, we as BLOC PARTY had a discussion in Seattle last year where we discussed what we're all gonna do next. And everybody wanted to take a bit time off which was perfect for me as I already had the idea of a new solo album in mind.
Back then 'The Boxer' felt a bit like your emancipation from the band and their sound. 'Trick' feels a bit more mature. How would you compare it to the debut?
I think 'mature' is quite a dangerous word and I think it's an odd description in that case. And you're right with the first album. I was so excited back then to be in the studio by myself. A lot of these ideas might have been a bit over-the-top. You know, all these pumping tunes; but it was fine as I wanted it to be this way. It's different with this new record as I mainly wanted to reflect on where I am now as a human being.
Did your recent adventures with Crosstown Rebels and as a DJ shaped the sound of the record?
I think it made me a bit more confident about my musical ideas. Although Trick is not a straight-up house music record there are definitely solid elements that we borrowed from that kind of style. The Crosstown Rebels EP's helped a little to find that sound.
Yeah, I mean it's still quite grooving but now straight four-to-the-floor material like your latest tunes.
Yes, I think it's more like a 'late-night-chilled' feel to me.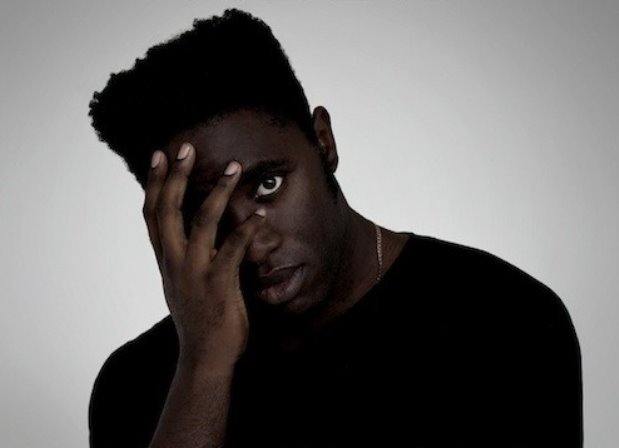 And that description by the artist himself might really be the best way of characterizing Trick in its entire flow. Despite having the undeniable vibe of OKEREKE's latest house music productions his sophomore studio album longs for intimacy within these grooving vibes. 'I just let the mood dictate everything' he tells us during the chat. It's the main credo for the album. First Impressions starts with a chilled 'after hours' vibes as the musician approaches his future love, in the form of Yasmin Shahmir. 'She's a very talented soul singer' tells KELE about the feature guest and he adds: 'She was also featured on that popular track 'Real' by GORGON CITY, so it was a pleasure working with her.' The result is a sensual dialogue between two people who are obviously attracted to each other. It's the moment when temptation and excitement take over that inspires the artist. Coasting and it's dark and seductive BURIAL-like dubstep-beat follows the direction as KELE calms down his lover: 'We're gonna take it slow.'
You use a lot of female vocals on the album. Does that artistic feature represent the conversation between lovers?
I've always responded quite emotionally to female voices as I don't listen to many male singers. So that's one reason. And it might be also subconsciously that I always sing in a high pitch from time to time because it's such an emotional place for me. I was interested in using the female voice as some sort of instrument within these songs. For me certain instruments evoke certain feelings; that's what I was aiming for.
And intimate dialogues between lovers seem to be a key element on 'Trick.'
I'm looking back on the record now and realize that all the songs were about lovers speaking to each other about lust, longing or the intimate demanding of something that they're not getting. They are all kinds of odes and conversations.
So, you're walking through the world with open eyes and ears, always looking for inspiration?
I always like listening to what other people are saying in a bar or at the bus, because I think you can create such a wonderful narrative in your head. The situations of the songs came from scenarios in my head and not something quite specific. It was just that kind of idea of intimacy between two people.
Another female feature guest is KELE's longtime friend Jodie Scantlebury who shares vocal duties with him during the sweet track Closer. It starts like a tender piece of synthpop and also sees the return of the artist's beloved guitar play before the groove unravel its full intensity. Year Zero takes a more gentle direction while songs like Doubt and Humour Me celebrate the hedonistic house music vibes of his latest releases. But all in all Trick keeps the balance between dancefloor and bedroom while it continuously spreads a vibe of darkness. 'My hotel room is not too far' arguments KELE in the tempting My Hotel Room before the bittersweet Silver And Gold mixes contemporary break beat vibes with a sweet little love song. The BLOC PARTY frontman has arrived in the hear and now, although it's nice to see that he doesn't desperately try to cover popular sound schemes of DISCLOSURE or SAM SMITH but rather deliver something on his own. 'These days I stopped paying attention to what people are saying about me' he tells us with a big but confident smile.
Is it important for you to balance between musical extremes in your albums?
Yeah, there's nothing exciting about going where you've already been. People tend to compare this album to The Boxer but I don't think this way. I compare it more to Four, our last BLOC PARTY album as this was the last thing I did creatively. I started working on the music when we were touring with the band and once again I found myself trying to get away as far as possible from a certain sound. I love the extremes. You need to go to the opposite side of it.
Was it easier in the end than 'The Boxer?'
I think it took a bit longer than the first one. I started working on it back in 2012 and I originally I thought I would have finished it by the end of 2013. But then the people around me were a bit like: 'You need to work more on it' and so I carried on writing more music. First I was a bit pissed but then it turned out to be a good idea.
Being adaptive isn't the worst thing an artist can be. And that's another aspect that you sense quite quickly when facing the solo artist KELE OKEREKE in the year 2014. He's not only quite confident and relaxed when it comes to his new album but also not as hostile against his own past as before; especially against the band. Remember back in 2010 when he told everybody the band is done? This time he's way more optimistic that BLOC PARTY will show up again in the not so distant future. 'In some ways I think we'll never stop making music together as a group. It's just that special vibe between us…' he told us in the course of our afternoon chat. In the end it's all part of one journey, artistically and personally. It's life in all of his aspects although Trick covers up one of the more pleasant ones.
[one_half last="no"]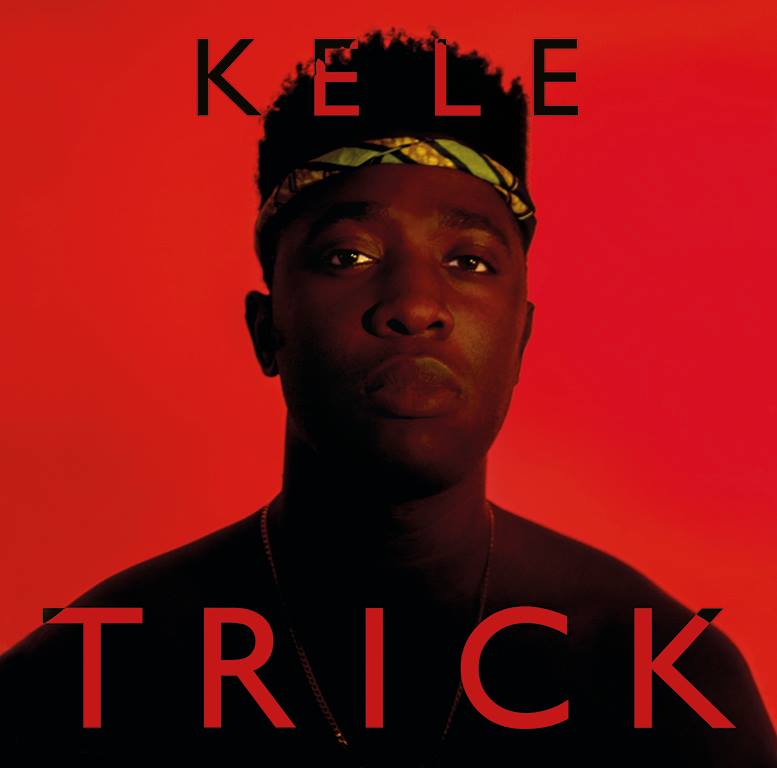 [/one_half]
[one_half last="yes"]KELE
Trick
Release-Date: 13.10.2014
Label: Lilac Records/Kobalt Label Services
Tracklist:
01. First Impressions
02. Coasting
03. Doubt
04. Closer
05. Like We Used To
06. Humour Me
07. Year Zero
08. My Hotel Room
09. Silver and Gold
10. Stay the Night

[/one_half]
—