If you want to know what musical acts to follow in the upcoming months there is no better compass at the beginning of each year than the Eurosonic Noorderslag in Groningen. The event is the key exchange and networking platform for European music and THE tastemaker showcase festival to give up and coming artists the spotlight they deserve. With over 3,900 delegates (including 400 international festivals) pretty much the whole industry shows up. More than 300 artists are invited to showcase their music while the future of the ever struggeling industry will be discussed in over 150 panels. And this year the acclaimed Eurosonic Noorderslag celebrates its 30th anniversary as well.
So, you see – plenty of numbers but as always NOTHING BUT HOPE AND PASSION preferes to let the music do the talking. While the full line-up right here will offer something for everyone we were once again asked to recommend five up and coming artists from the impressive line-up. And once again they showcase what a wonderful musical landscape Europe has to offer. Get to know these five acts a bit better right here.
---
---
HÆLOS (UK)
Describing their own music as 'Dark Euphoria', the London based threesome HÆLOS are definitely riding a wave right now. The good thing is though, that they're right. HÆLOS' music is fueled by a special warm yearning that's awakening desire as well as melancholic retreat. Once again there's a good dash of soul in those cinematic pieces such as their latest single Pray. But that soul vibe is, as their promo material reads: 'it's sore, it's overworked, it's overmedicated'. The story of the alienated big city youth of London has been told before but these hungover rave tunes are delicate enough to be excited for everything still to come frome HÆLOS.
Performing on Fri 15 Jan @ Simplon, main 23:45 – 00:30
---
Me And My Drummer (DE)
Three years after Berlin based duo ME AND MY DRUMMER presented their debut The Hawk, The Beak, The Prey it's about time for Charlotte Brandi and Matze Proellochs to aim for bigger audiences outside their home country. Now that Love Is A Fridge, the duo's album number two, is set for a release in February, that time obviously finally has come. And indeed, the first single Blue Splinter View revives ME AND MY DRUMMER reduced beauty while it adds some layers to the music that'll probably help to gain them some more and well deserved attention.
Performing on Thu 14 Jan @ Usva, 20:00 – 20:40
---
Elias (SE)
To witness Swedish newcomer ELIAS is to be immediately captured by his presence. Only 19 years young, the Stockholm raised talent already got us at this year's REEPERBAHN Festival. And while his debut album is in the making we all still got some time left to prepare for his high-def pop vision. A dark and captivating voice stands at its centre, somewhere between the warmth of analogue soul classics and more contemporary, colder and digitized ones, circa JAMES BLAKE or FKA TWIGS. The presentation of his first artistic exclamation mark Revolution also resembles the gospel-education that ELIAS went through as a child. All in all: This is a massive talent whose love for punk and PATTI SMITH promises to leaves us surprised despite from what we already know.
Performing on Thu 14 Jan | Grand Theatre, main 21:30 – 22:15
---
Sarah P. (GR)
After an exciting year full of releases former singer SARAH P is looking forward to finally bring the music of her just released debut EP Free on to the stages of Europe. On it the former KEEP SHELLY IN ATHENS singer delivers far more than just a random selection of songs. As she told NOTHING BUT HOPE AND PASSION in her track-by-track special: 'Free is a tragedy where its heroine strives for the catharsis. Her past is intertwined with her present, leaving her weak. She's sick. We follow her while she's trying to find the courage to get up again. She wants her life back.' We are happily invited to follow heroine SARAH P on her path to freedom as you should not miss her dreamy electro pop anthems at this year's Eurosonic.
Performing on Thu 14 Jan Infoversum, 22:15 – 23:00

---
Forever Pavot (FR)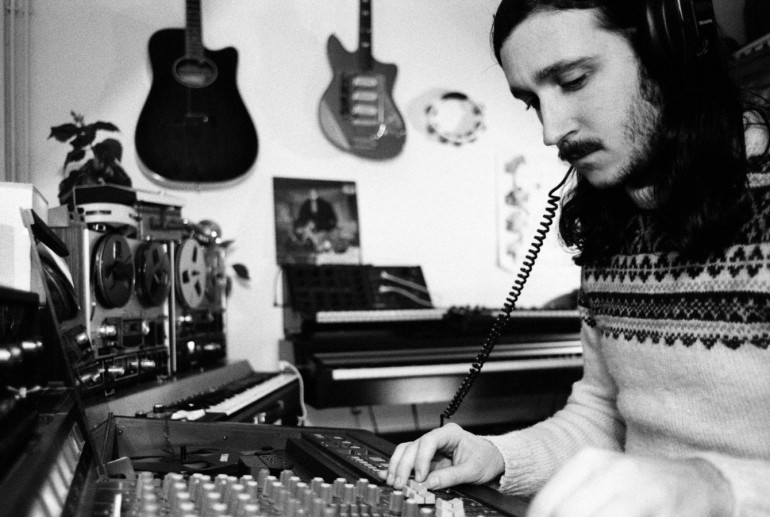 How about something different? There's something quite odd but also captivating in the music of Emile Sornin and his alter ego FOREVER PAVOT. The fact that he describes his music as 'Pop 60's Psych Library Soundtrack Prog' might help to get a better impression of what to expect from it. In reality Sornin and his band unfold the finest Spaghetti Western soundtrack on stage, one that clearly longs for a call from Quentin Tarentino. Expect fuzzy guitars, wild farfisa, bass lines, flutes, horse cavalcades and a sound that isn't afraid to mix up psychedelic Turkish sounds from the 70s with jazz elements. It sounds far to weird, we know, but trust us – live on stage the music of FOREVER PAVOT really comes alive
Performing on Fri 15 Jan Minerva Art Academy, Zuiderdiep 00:20 – 01:00

—