Alright, it's that time of the year again. 2016 is pretty much done and well… let's say it's been quite an interesting year in many way. We spare you with another 'Thank god, it's finally over' post right now and focus on what we've been best at: the music. Yes, the best albums of 2016 have been picked by the writers of NOTHING BUT HOPE AND PASSION. Once again, it's been a democratic process, based on our collaborative tastes. So, don't act surprised when you meet a few favourites in the upper regions of our list but well, these are indeed the best albums of 2016 and you are happily invited to relive their glory right here.
---
30. M83 – 'Junk'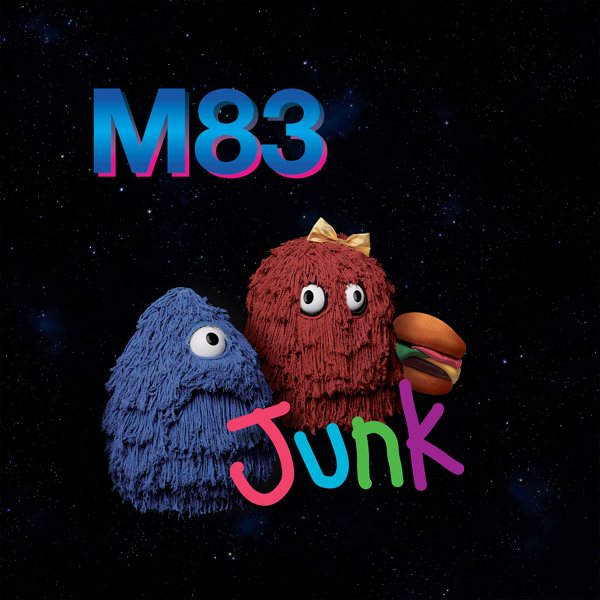 A treasure box of perfectly captured retro pop. Nothing on it seems pretentious, it's an honest bow for those long gone times, delivered by one of contemporary pop's finest characters right now.
---
29. Iggy Pop – 'Post Pop Depression'
 The sheer diversity of the sound and the strong vocal performances are toxic, you can't escape the ghost of IGGY POP floating around on this record.
---
28. Bat For Lashes – 'The Bride'
Set out as a soundtrack to a movie, this is a tale that not only bears a big tragedy in it, but also feeds the listeners with an intimacy that is wrapped in a sonic warmth and tenderness.
---
27. Metronomy – 'Summer 08'
Summer 08 sees Joseph Mount full of adventurous hunger as he takes one step back and two steps forward on his ongoing goal to establish METRONOMY as one of contemporary music's most colourful and reliable sources for intelligent and catchy pop.
---
26. The Last Shadow Puppets – 'Everything You've Come To Expect'
Eight years after their debut Alex Turner and Miles Kane prove that their orchestral bromance is still very much alive and their minds are packed with a natural amount of craziness their normal main projects can't compensate. Thank god, there's still the possibility to reactivate the SHADOW PUPPETS every now and then.
---
25. Trentem
ø

ller – 'Fixion'
This adventurous goth-wave-whatever LP with techno DNA and industrial flavour is a testament of sinister strength and the Dane's best LP since his debut. It doesn't need a classification as it sits quite comfortably in its dark corner, providing a joyful alternative to a lot of recent releases.
---
24. Angel Olsen – 'My Woman'
Whether you'd be road-triping in a wintery Scotland or sleeping by the beach, ANGEL OLSEN's My Woman is an album to tell beautiful tales in various environments.
---
23. Michael Kiwanuka – 'Love & Hate'
MICHAEL KIWANUKA beautifully comes up with the next successful chapter in his career by making another truly intriguing and most of all authentic soul album that is more interested in capturing a certain zeitgeist above all.
---
22. Kate Tempest – 'Let The Eat Chaos'
A socially critical bastard of spoken words poetry, tight rap flow and contemporary pop that's destined to shake you up. The leading single Europe Is Lost tells more within one song than most artists these days via an entire album.
---
21. Blood Orange – 'Freetown Sound'
A creative marathon that combines essential topics like feminism and racism with catchy soul and R&B pop, driven by protagonist Dev Hynes and countless female collaborators. It's a giant and highly enjoyable mixtape that proves how pop can still matter in 2016.
---
20. Minor Victories – 'Minor Victories'
This first LP by the SLOWDIVE/ MOGWAI/ EDITORS joint venture is evidence of an original sound that rises out of the confidence that comes with experience and an eagerness to have something more to say.
---
19. Hundreds – 'Wilderness'
Sometimes catchy, sometimes hard to conceive, but always organic: the third full-length by the German synthpop duo might be their strongest, most ambitious and also most cohesive release so far; an adventuropus trip into musical wildnerss.
---
18. Tiger Lou – 'The Wound Dresser'
It's a fresh mixture between nostalgia and a new beginning. Rasmus Kellerman hasn't lost his magic to write heart-wrenching little anthems and that makes the first LP by his band in 8 years feel like a musical homecoming.
---
17. Preoccupations – 'Preoccupations'
Following the name change, former VIET CONG got even more focussed in shaping their sinister and edgy post-punk tunes into something truly haunting; a record that creates a hypnotic maelstrom while letting you slide deeper and deeper into its ugly core.
---
16. The Album Leaf – 'Between Waves'
The delicacy of its tunes, the effortless flow of its repetitive dreaminess and the still so very clever structured songs leading to poignant moments en masse: It's all there and in better form than one could have hoped for.
---
15. Roosevelt – 'Roosevelt'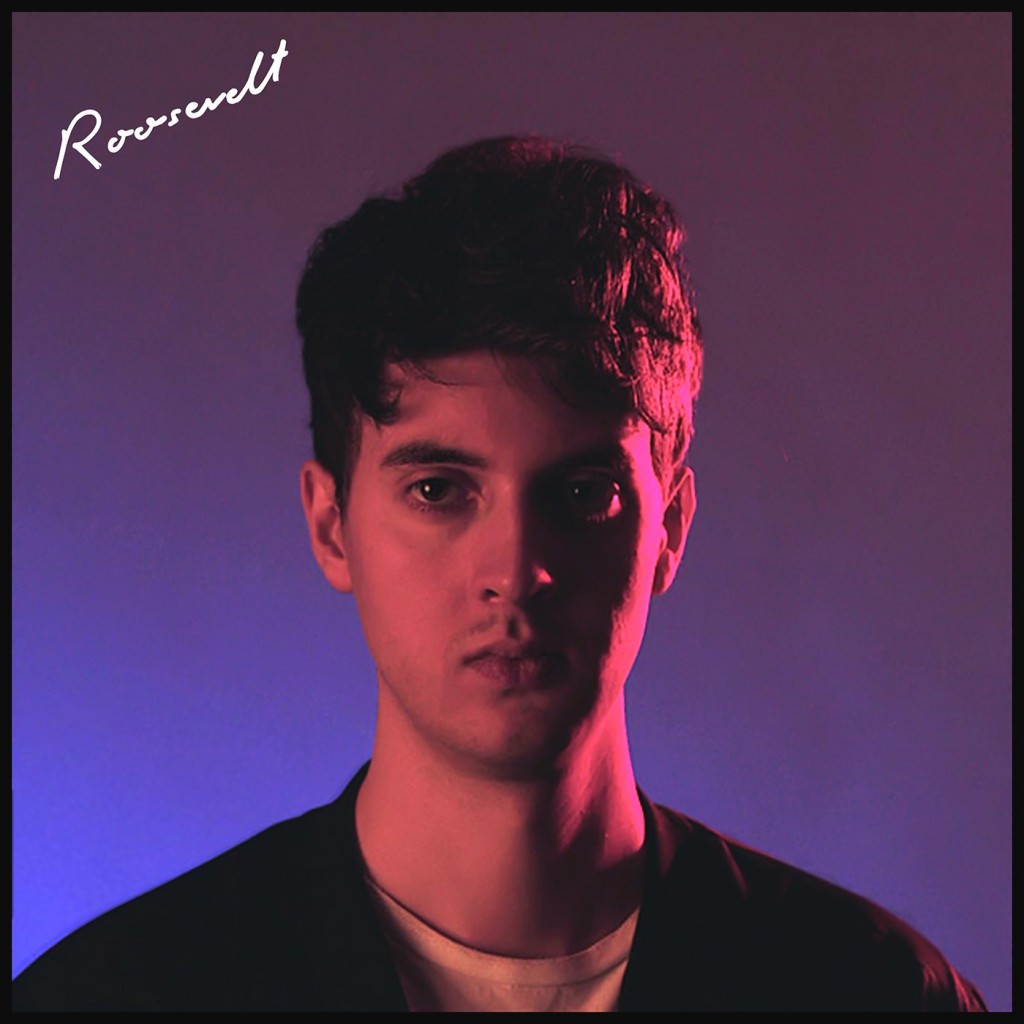 Never has Marius Lauber aka ROOSEVELT intended to shake up the foundations of either club or pop music. When his music hits home though, it does so with a delightful subtlety only present in well-crafted pop music.
---
14. DIIV – 'Is The Is Are'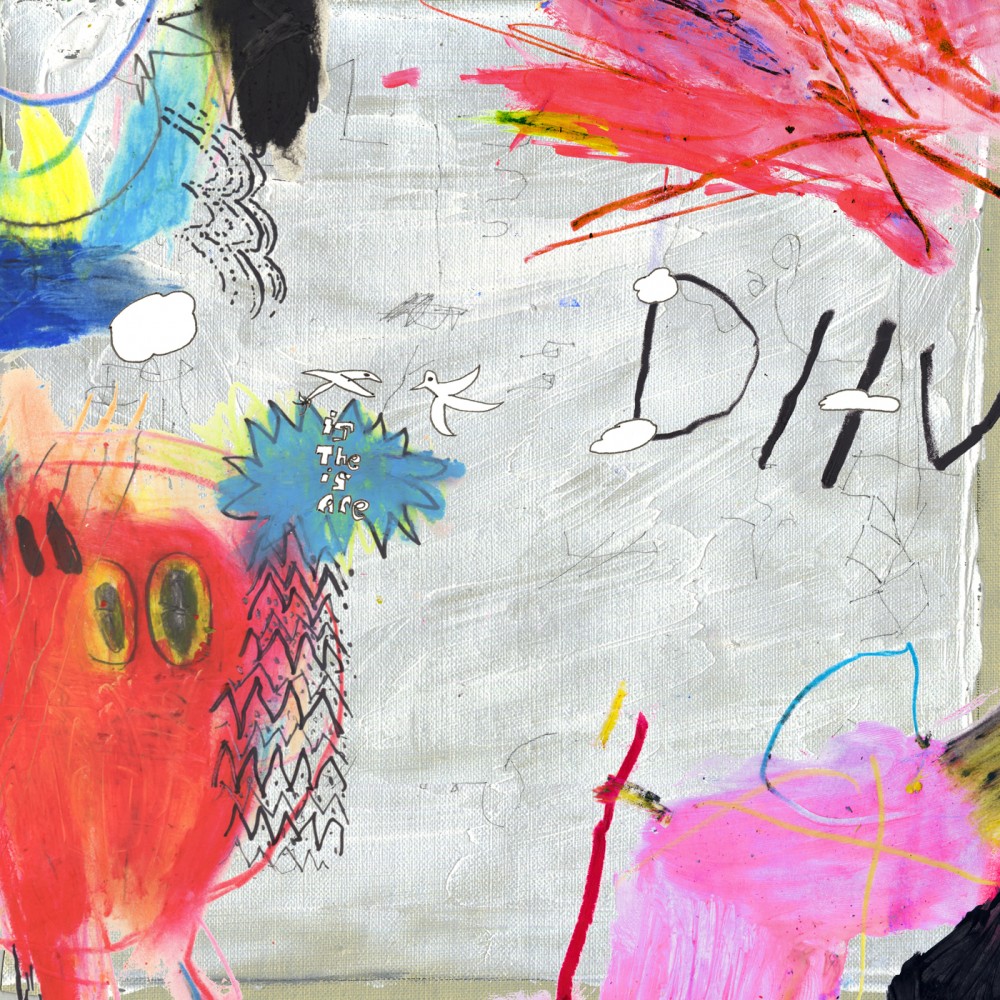 Is The Is Are is an album that will grow from time to time. Even without knowing about Zachary Cole Smith's journey it will get you through a truly enjoyable experience.
---
13. Savages – 'Adore Life'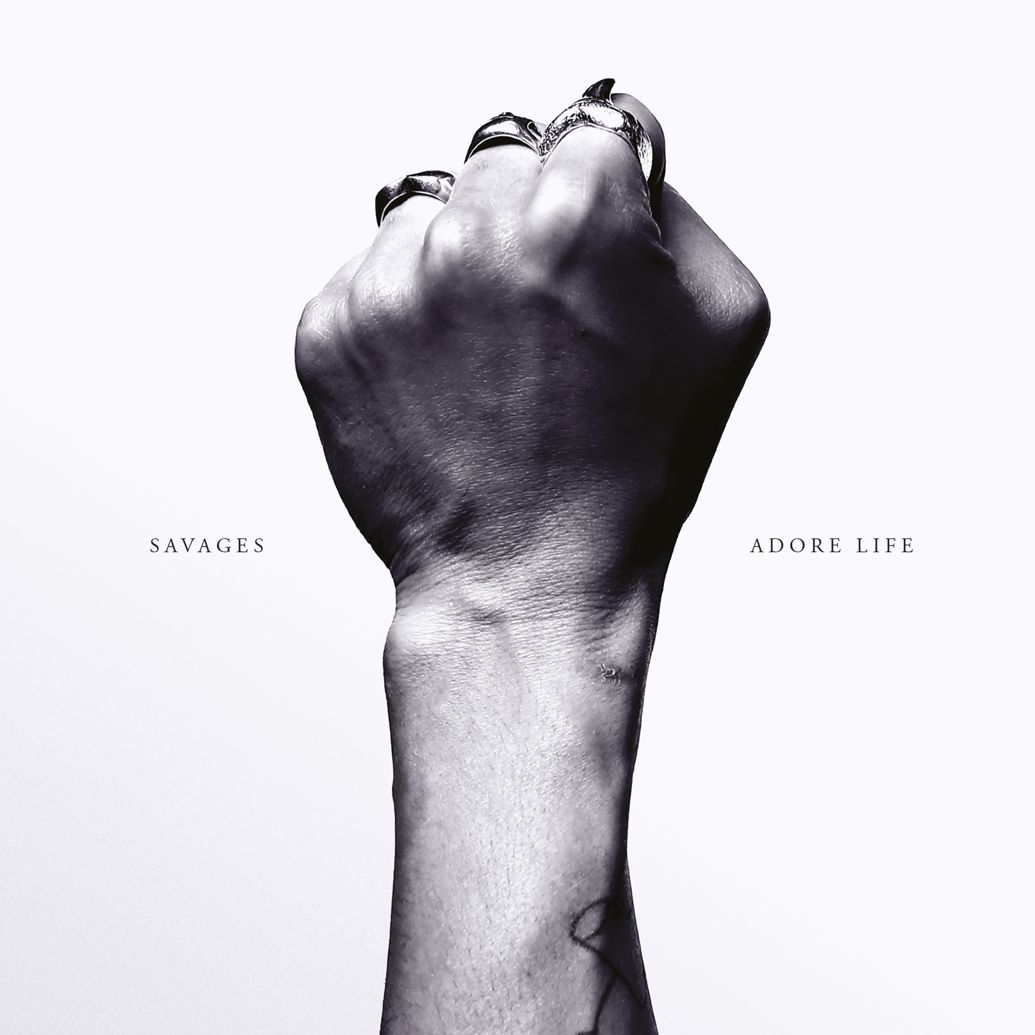 'Adore Life' shows the band skillfully carving their space in between genres and less distinctive sounds while being as new and natural as their debut album.
---
12. The Avalanches – 'Wildflower'
A mesmerizing and beautiful vaudeville that'll gently take your hand through a forceful journey. Listening to it feels like driving. Because you cross so many landscapes, because It is so joyful, because you feel free and living-full.
---
11. James Blake – 'The Colour in Anything'
His most ambitious release yet mixes traditional songwriting with a futuristic approach and provides almost 80 minutes of JAMES BLAKE at his best.
---
10. PJ Harvey – 'The Hope Six Demolition Project'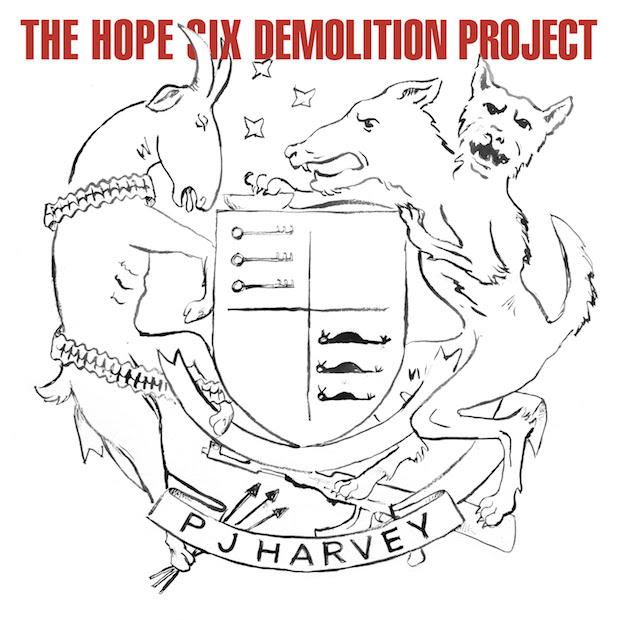 PJ HARVEY in 2016 is more of a refreshed version of agitative 60s folk with a champer pop twist and influences reaching from her blues rock roots to gospel. This record is not as easy as its often lighthearted sound might suggest. So don't get fooled – this is a flip-flop image of who we are.
---
09. Get Well Soon – 'Love'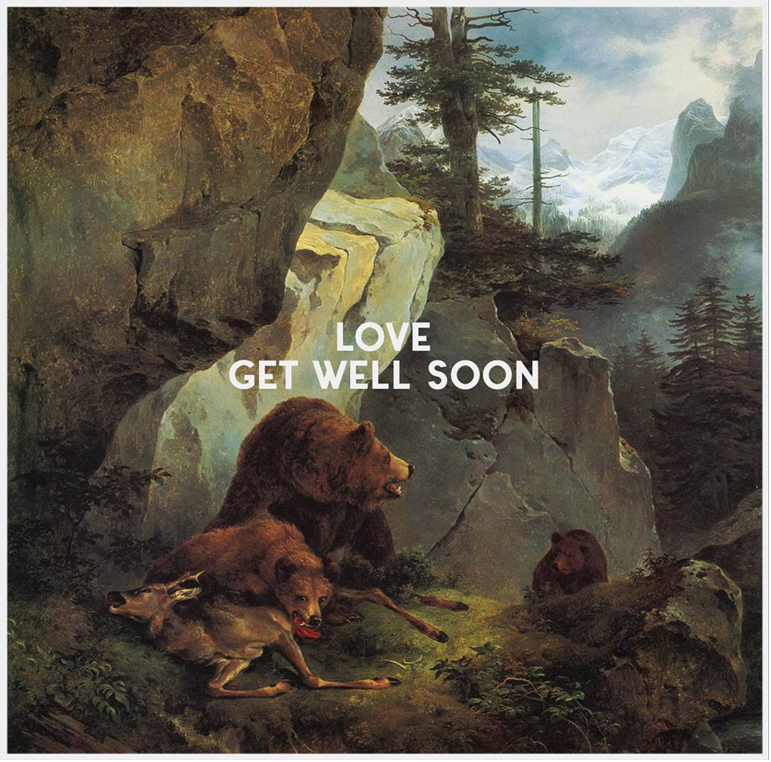 Musically speaking, the fourth record of GET WELL SOON turns out to be his most pop sounding one. As unusual as it might sound, 'Love' is a clearly structured and cohesive piece of art. It slowly builds up only to bring us back down to earth in the end.
---
08. Frank Ocean – 'Blonde'
In the end, it's refreshing that even a multi-million dollar artist such as FRANK OCEAN actually has the same awkward problems as tweens and twenty-somethings around the world. One aspect of the beauty of Blonde lies within its weird teenage angst feeling.
---
07. Drangsal – 'Harieschaim'
Although his singing is emotional and distinctive, the true star of the record is its music. Max Gruber transports the sound of 80s acts like PREFAB SPROUT or THE SMITHS into the here and now while still appearing modern and relevant.
---
06. Daughter – 'Not To Disappear'
In any case, the album is as touching and likeable as its predecessor If You Leave. And it's also the perfect way to show people that it's not a shame stand to your own feelings and emotions.
---
05. Bon Iver – '22, A Million'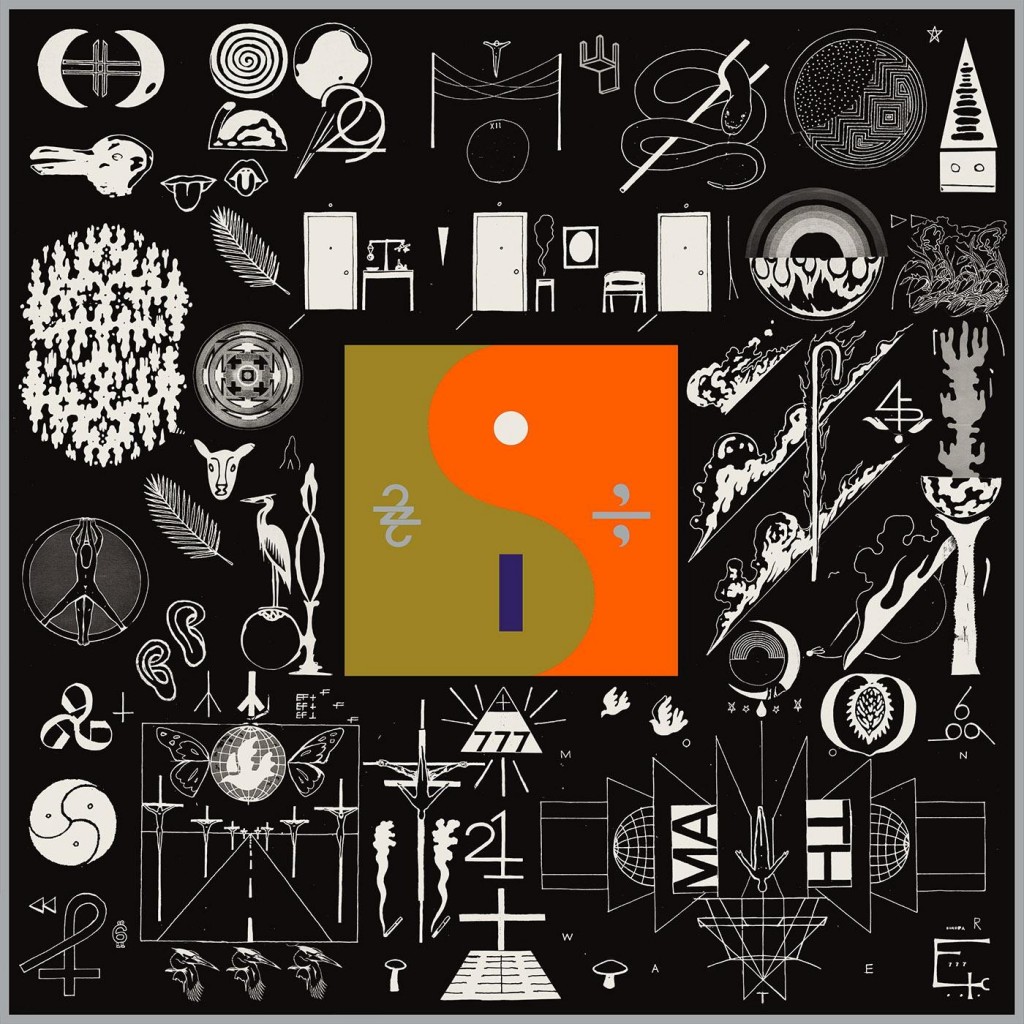 '22, A Million' did not turn out to be pleasing pop-folk. It's still haunting songwriting but it surprises and challenges you to take your time while Vernon celebrates a fearless deconstruction of the BON IVER concept, only to build a more vital version of it.
---
04. ANOHNI – 'Hopelessness'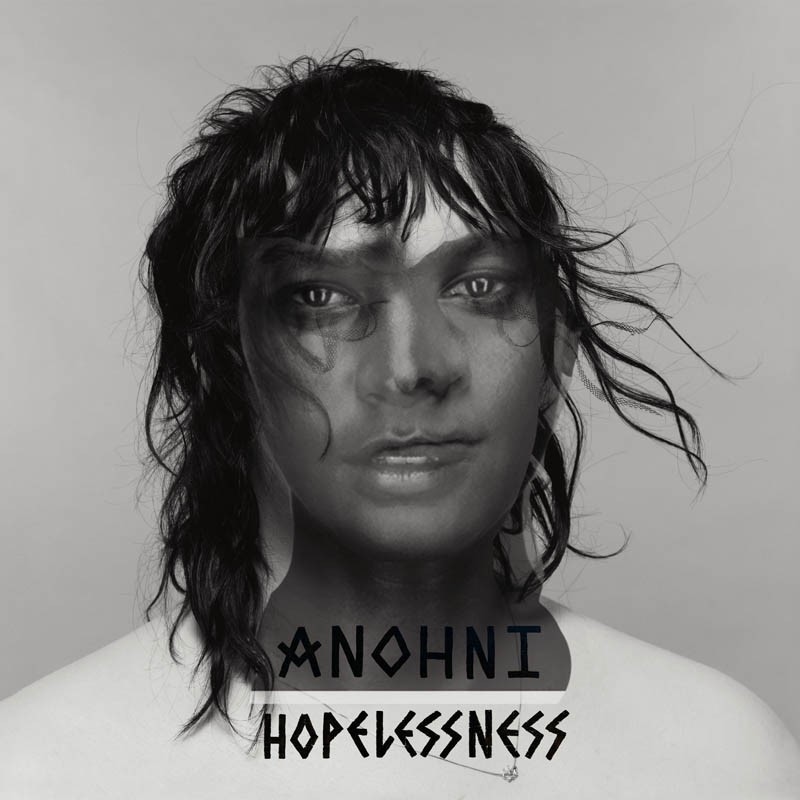 After having listened to the whole record, an uneasy feeling in the stomach arises and you start to question yourself whether you really care enough about our planet and the other creatures that share it with you. And that's definitely something we need more often in pop music: real messages that strike people's nerves and have the power to make a difference.
---
03. Moderat – 'III'
Whether or not III marks the completion of the MODERAT trilogy it's profound electronic sounds feel lke this is the bittersweet end of something and its sensible in every note which makes it even more valuable.
---
02. Radiohead – 'A Moon Shaped Pool'
'A Moon Shaped Pool' is a brilliant, collective work of a band that is full of vigorous ideas paired with a highly emotional affection.
---
01. David Bowie – 'Blackstar'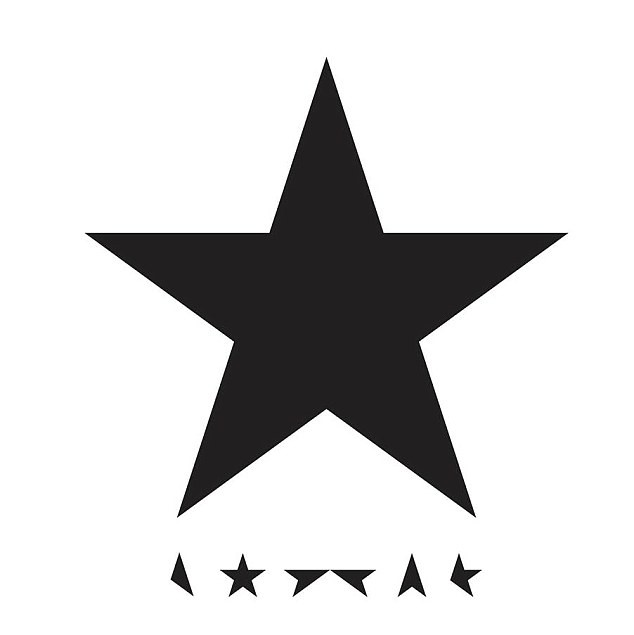 For one final time you stand there, asking yourself: how did he manage to pull that magic trick? The final chapter of one of the greatest artists ever lived became a well-planned gloomy audiovisual performance, including his somehow perfectly timed death two days after the album's release.

—