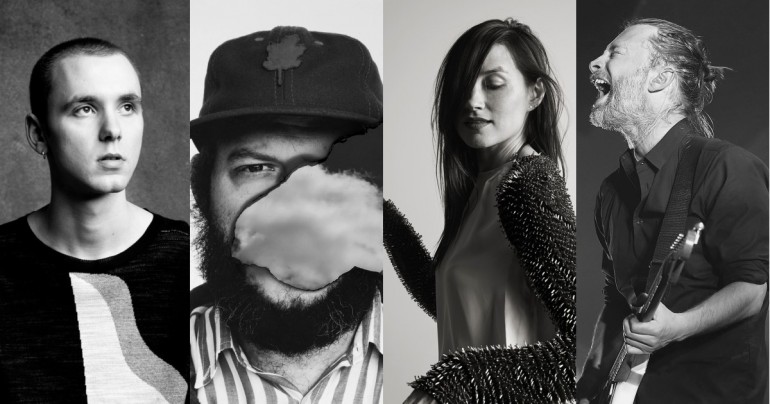 It's been an intense ride through this year, to say the least. In retrospect it's not just the albums of a year that matter but especially the songs that will stuck in our head and define these twelve months in our memory forever. So, of course, the staff of NOTHING BUT HOPE AND PASSION sat down to pick the best songs of 2016 to help you with your personal musical reflection. The following Top 30 are the ones we found most thrilling in the course of the past months. But beyond that there's obviously more as we compiled an additional list of the 50 best songs of 2016 over at our Spotify profile for you to enjoy as well.
---
30. Shura – 'What's It Gonna Be?'
Sounding like a forgotten radio hit from back in the days the British shooting star delivers a way too catchy tune that almost feels like the perfect pop song blueprint.
29. The Weeknd feat. Daft Punk – 'Starboy'
'Look what you've done.' The world finally embraced Abel Tesfaye as new R&B/pop leading man and he returns the favor by getting DAFT PUNK on board for an instant mainstream hit about the troubles of sudden stardom.
28. Chromatics – 'Dear Tommy'
2016 is over and there is still no sign of the actually 'Dear Tommy' album. Turns out Johnny Jewel has been way too busy with a lot of other things (again). At least we got the haunting title-track to prepare us for whatever might happen in 2017/2018/2019.
27. Mark Pritchard – 'Beautiful People' (feat. Thom Yorke)
You can't do wrong wit having the RADIOHEAD leading man on board. In the case of this delicate tune he's the 'cherry on top' of an already outstanding piece of electronica.
26. Tiger Lou – 'Leap Of Love'
A small step for Rasmus Kellerman, a giant leap towards his anticipated comeback. 2016 finally saw the Swedish indie rock darlings return with their first LP in 8 years – and a catchy lead single that gave us all the feels.
25. DJ Shadow – 'Nobody Speak' (feat. Run The Jewels)
Lesson One. Don't f*ck with Killer Mike. Lesson Two. Don't f*ck with El-P. And most essentially – Lesson Three: You don't stand a chance when they both show up simultaneously. As long as RUN THE JEWELS guys remain active, there is still hope for the USA.
24. Metronomy – 'Old Skool'
The legendary MEN WITHOUT HEADS knew it: If your friends don't dance then they are no friends of yours. So, get the all of them on board as Joseph Mounts throws a crazy house party like back in the days (aka 2008).
23. Francis & The Lights – 'Friends' (feat. Kanye West & Bon Iver)
Yes, there was the dance routine which even got Justin Vernon dancing and Kanye West smiling. Apart from that almost iconic video 'Friends' is just one hell of a catchy futuristic soul/ synthpop gem. It's Yeezy's favourite song of the year, so we can finally agree on something with him.
22. Savages – 'Adore'
It almost feels like brave thing to say these days… 'I adore life.' Especially if you are Jehnny Beth and your band tends to represent the ugly sides of life a bit mor. But, well, in the end they are part of this adorable life after all.
21. Portishead – 'S.O.S'
Fist there was silence (no new music in seven years), then there was a brave choice (covering ABBA) and at last but not least there was a sad cause (The murder of British MP Jo Cox ahead of the Brexit votum). The gloomy 'S.O.S' hangs upon this year like a dark cloud and spotting spot the sun remains tricky these days. And that doesn't make this piece of music any less important.
20. Primal Scream – 'Where The Lights Get In' (feat. Sky Ferreira)
Thirty years in still capable capable of creating one hell of a catchy pop song . Bobby Gillespie and his restless rave combo thankfully got SKY FERREIRA on board as well to ride on a wave of youthful spirit.
19. Solange – 'Cranes In The Sky'
No need to get in formation. Just get into the flow. Mrs Knowles' surprise release 'A Seat At The Table' proved once and for all that she left the shadow of her big sister a while ago, creating unique, soulful music that aren't interested in pleasing the masses. This one might easly be her best so far.
18. Michael Kiwanuka – 'Black Man in a White World'
A song title that apparently hasn't lost its urgency in the year 2016. MICHAEL KIWANUKA is not complaining tho, he's fighting for a change with soulful and uplifting vibes that shall raise your spirit.
17. A Tribe Called Quest – 'We The People'
The fact that these hip hop legends released their comeback LP at the same time Donald Trump got elected president is one the best marketing team in the world couldn't come up with. Whether they intended it or not but this song turns out to be the first protest anthem of this new era; one that we still find quite hard to believe. The fight just started …
16. Drake – 'One Dance'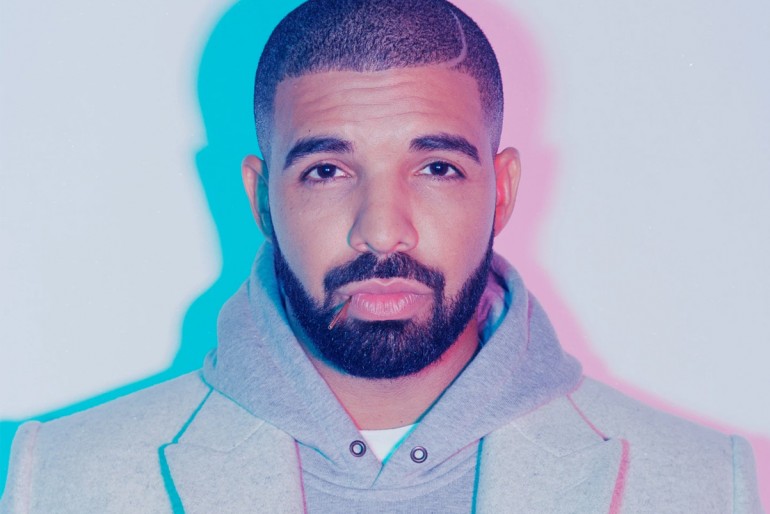 We all needed this one dance, right? The most streamed song of the year (and also of all time) is that sort of pop tune only a guy like DRAKE can get away with. It's 2016's 'Hotline Bling', except the dancing got a bit better.
15. Casper – 'Lang Lebe Der Tod' (feat. Sizarr, Dagobert & Blixa Bargeld)
Germany's most foward thinking and genre-bending rap artist returned out of the shadows with a heavy sounding ode to death and some help from Blixa Bargeld even. It's a colossal teaser for CASPER's new album which has been delayed for a few times know ever since but will happen in 2017 somehow.
14. Massive Attack – 'The Spoils' (feat. Hope Sandoval)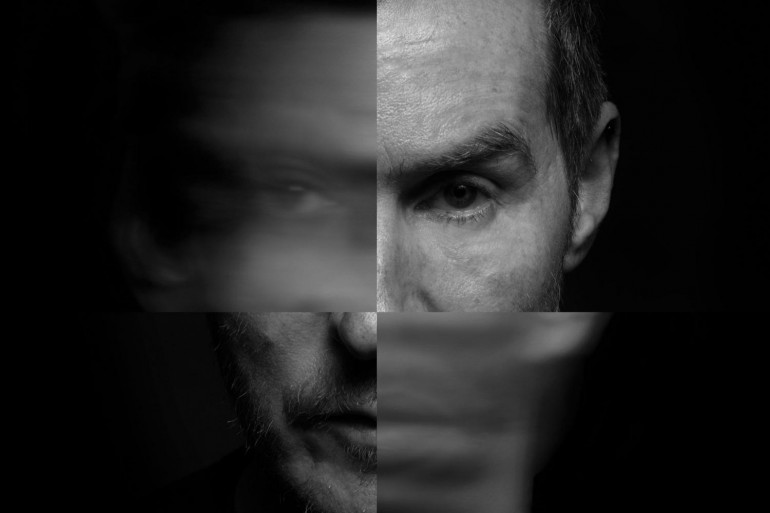 It's one of those musical matches where we seriously wonder why nobody thought of this earlier? Yes, the haunting cinematic sounds of MASSIVE ATTACK and the fragile voice of the MAZZY STAR singer work  way too perfectly together. Especially the final minutes take us right back to the glory times of 'Blue Lines.'
13. Glass Animals – 'Life Itself'
The hyped Oxford-based four-piece takes huge step into a bigger, more pop-sounding, world as they deliver an anthem that was designed to lift your everyday spirit.
12. The Avalanches – 'Frankie Sinatra'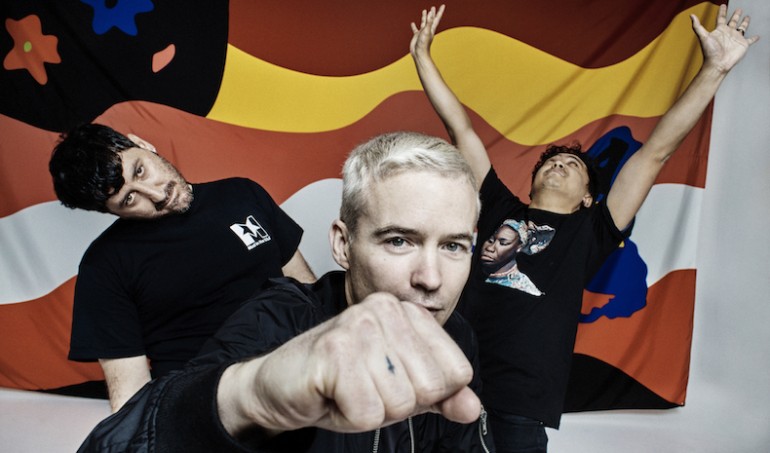 It feels as if those 15 years never happened. The madness, all the samples and crazy ideas – the love that THE AVALANCHES spent while recording a track like 'Frankie Sinatra' is sensible in every tiny little idea. The creative flow is quite alive and it was surely missed.
11. M.I.A. – 'Borders'
Mathangi Arulpragasam has been preaching for over a decade and the fact that songs like 'Borders' are still needed in the year 2016 doesn't speak for the political leaders of this planet. Freedom? Your values? Your beliefs? Your families? What's up with all that? Apparently too much and nothing at the same time. 'Borders' is a brutal reminder for all of us.
10. Sigur Rós – 'Óveður'
Even one new SIGUR RÓS song is better than nothing. While the Icelandic giants have been toruing a lot in the past months to get ready for a new album in 2017 this track is a haunting reminder of their unbreakable will to move things forward.
09. Beyoncé – 'Formation'
No matther what you think of Queen Bey before and general but there's a mutual agreement that this song/ video release might be the best thing she's done… ever? The fact that one of America's biggest mainstream stars goes activism is another testament of the country's state of emergency.
08. PJ Harvey – 'The Community Of Hope'
Fighting fear with hope. The queen of indepent rock returns with a forceful piece of saxophone-driven gospel rock.
07. Drangsal – 'Alan Allign'
Germany's new independent music darling takes the best ingredients from 80s Post-Punk/ New Wave and combines them catchy songs that are kind of hard to resist. 'Alan Allign' with its clear SMITHS references is a perfect example for that method.
06. Warpaint – 'New Song'
And – out of the sudden – WARPAINT recorded an instant radio pop single. Just because they can and this development was foreseeable anyway if you think about.
05. Radiohead – 'Daydreaming'
Just when you think everything's been said and written about these guys they surprise you with a tender piece of cinematic daydreaming that turns out to be one of the best songs RADIOHEAD have released in ages. They were always good with surprises.
04. ANOHNI – 'Drone Bomb Me'
Everything about ANOHNI's reincarnation on 'Hopelessness' is important – but it's the songs that make the main difference. The album's opener is a floating piece of synthpop that comes with cynical lyrical content in which the protagonist calls for relief though death by a millitary drone. We can't even …
03. Moderat – 'Reminder'
The triumvirate of Berlin techno has freed itself from any clubbing commitments a while ago as they created their own marvellous microcosm where introspection and euphoria can go hand in hand into a land of darkness. The burning bridges will light their way …
02. Bon Iver – '8 (circle)'
There are no hits on the new BON IVER full-length? Think and – most of it – listen again, beyond the auto tune and cryptic song titles. '8 (circle)' is a larger than life anthem that was desitened to full their air in really big stadiums. But please don't tell that to Justin Vernon.
01. David Bowie – 'Lazarus'
'Look up here, I'm in heaven' … Yes, David you are. And although you prepared us for your loss we didn't see it coming, we interpreted your words wrong for a few days before a second look gave us clarity. 'Lazarus' is simple greatness on all levels, one final stroke of genius by the possibly most influential pop artist of the past 50 years. Thank you, Starman.

---
Want to get the full picture?
Listen to NBHAP's full Top 50 list featuring the best songs of 2016, now over at our Spotify profile.

—-