---
Liam Gallagher – 'As You Were'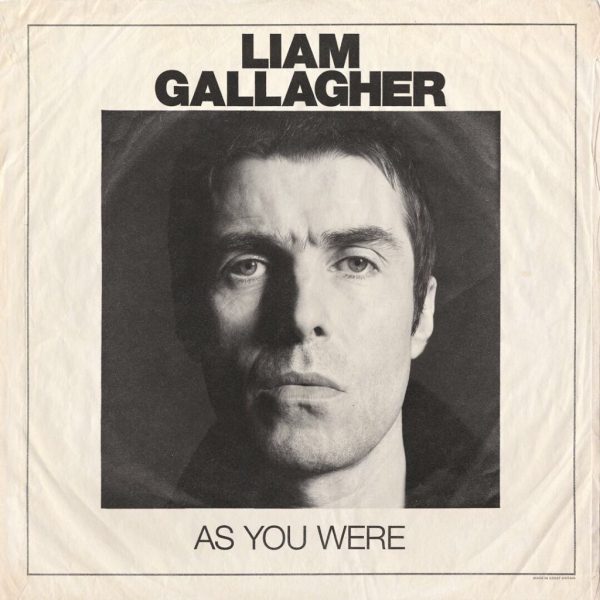 Getting down to the nitty-gritty stuff is what we love him for, don't we? Lucky us, Liam Gallagher still knows how to pull that off musically as well.
Put all your heated discussions about an Oasis reunion aside for a bit. Liam Gallagher has returned with his first solo album As You Were. Most likely, he will be busy feeding you his new songs in the future as well as throwing in the occasional rant instead of coming anywhere near his brother Noel. According to his new songs, he doesn't need to hang around longing for nostalgic moments. He has found a path he is very comfortable walking on on his own.
Having worked on his solo record in L.A. and London, Liam returns with remarkably strong tracks that are even able to offer an amount of vulnerability that hardly ever appears at the surface, neither of his persona nor of his music. For What It's Worth is the kind of ballad and acknowledgement of his own faults that is accompanied with a sonic beauty that is hard to resist. Don't even bother trying because there is some more throughout the whole album. Of course an overall bow to the 60s and 70s, most notably The Beatles, is never far away either, but his iconic vocals pull the songs right into the present again. All the hunger and drive is in there, too, which makes As You Were bite and roar in the right places. As you were (expecting maybe). (Annett)
Song to get you started: Wall Of Gass
Stream it now: ► Spotify / ► Apple Music / ► TIDAL
---
---
Kele Okereke – 'Fatherland'
Intimate lullabies against a frustrating future. The Bloc Party leading man shares yet another side of creativity.
The only constant in Kele Okereke's discography seems to be his love inconsistency. He's not interested in repeating himself and Fatherland is yet another adventure for his fans. Sounding nothing at all like his first two electronic solo LP's, it somehow follows the laidback and introspective path of 2016's Bloc Party LP Hymns but detaches itself even further from anything you might label 'indie rock'. Instead, it became a soulful and intimate singer/songwriter album, inspired by Nick Drake, Joni Mitchell and Elliot Smith.
Dedicated and written for his newborn daughter Savannah, Okereke picked a warm and hopeful tone to tell her that everything's going to be alright despite all the madness of the modern world. Songs like the jazzy Capers will surprise you as much as the tender love duet Grounds For Resentment with Olly from Years & Years will. If you don't expect anything Bloc Party-like on Fatherland, the album will surprise you with its cheerful honesty and the artist's unpredictable hunger for new sounds. Things are going to be fine, even for Kele's career maybe. (Norman)
Song to get you started: Grounds For Resentment (feat. Olly Alexander)
Stream it now: ► Spotify / ► Apple Music  / ► TIDAL
---
Wolf Parade – 'Cry Cry Cry'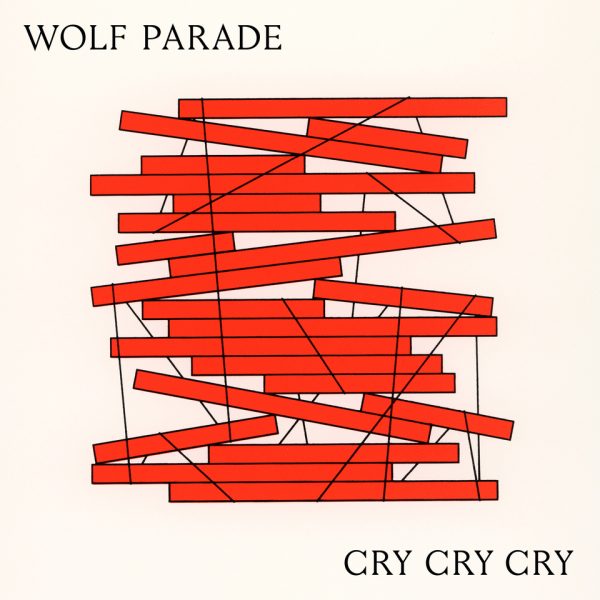 Many-faced madness and irresistible tunes. Good old indie rock worth every second of your time.
It's not like Wolf Parade's creative couple Spencer Krug and Dan Broeckner have turned silent since their main band's last album Expo 86 in 2010. Moonface, Divine Fits, Handsome Furs, Operators – their list of in-between projects reads like a manual to the antsy sound of Wolf Parade itself. Even back in the indie rock affine 00s, their disjointed songs always felt a little too off. There were hits and then there were a lot of strange but still captivating songs. Well, with this comeback record one has to say: They still master that.
Obvious smasher like Baby Blue or Valley Boy still exist on their fourth and first record in seven years. But there's still also something like the end of Incantation: When the song nearly reaches something like a hymnal climax just before all crumbles and turns into noise. Those are the extremes that Wolf Parade oscillate between like it's nothing. And boy, what a smooth, melancholic, euphoric opener Lazarus Online is. 'Let's rage against the night' they sing and prove, that they're still in best shape for a good old indie rock record. (Henning)
Song to get you started: Valley Boy
Stream it now: ► Spotify / ► Apple Music / ► TIDAL
---
Ducktails – 'Jersey Devil'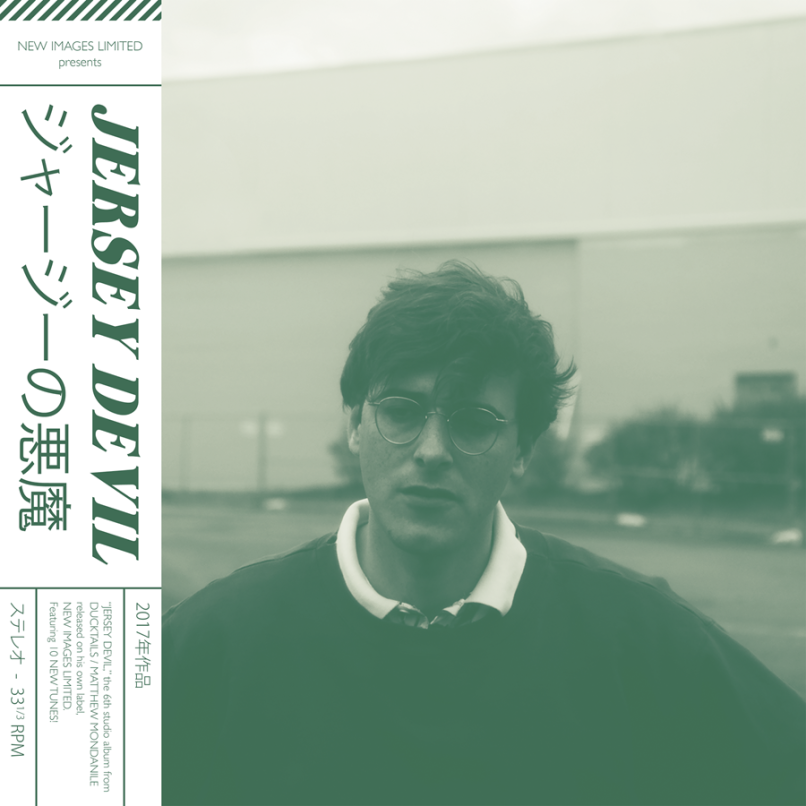 The former Real Estate member remains true to his DIY roots on his latest album.
It's kind of hard to believe that Jersey Devil already marks the sixth full-length album by Matt Mondanile under his alias Ducktails. While dreamy little indie anthems have always been the strength of his output it feels that his solo debut truly benefits from his decision to leave his former band Real Estate somewhere around 2015. The predecessor St. Catherine already marked a huge step, Jersey Devil is another one. It's a bit more electronic compared to its predecessor but aside from that you get the expected Mondanile vibes.
Hidden pop gems like the singles Map To The Stars and Light A Candle are smoothly placed right next to laidback ones like Solitary Star and Mannequin. The production only got slightly slicker and remains just lo-fi enough to still spread those sun-drenched West Coast vibes you've come to love… well, despite being recorded in New Jersey, obviously. Mondanile wrote and mixed the majority of this album in his mother's basement so the warm feeling of home that surrounds Jersey Devil isn't just an illusion. Ducktails remain an independent music force to be reckoned with. (Norman)
Song to get you started: Light A Candle
Stream it now: ► Spotify / ► Apple Music / ► TIDAL
---
Jesse Kivel – 'Content'
Some things just need time. The debut solo EP by the talented Californian songwriter is a beautiful ode to every day life and the recently gone warm summer days.
Jesse Kivel is one of America's hidden pop gems, to say the least. For the past decade he proved that as leading man of the two critically underrated bands Princeton and Kisses. Especially with the latter one it's really unfair that the big breakthrough never happened to him and his musical partner (and now wife) Zinzi Edmundson. Now, Kivel remerges after a longer break with his first solo effort. In the meantime he and Zinzi became parents, he founded a company and it's fair to say that live got in the way and changed priorities.
Still, his debut EP Content continues the spirit of his previous output, delivering smooth early 80s infected West Coast pop in the tradition of Hall & Oates or The Style Council. The bassline presents itself in a funky mode while the saxophone isn't afraid to deliver a sensual solo every now and then (in LA Story and Dance Hall, for example). Jesse Kivel and his gang of befriended musicians (including Victoria Bergsman aka Taken by Trees) deliver a delicate piece of heart-warming pop on this one for all of you who enjoy your music with an extra dose of sentimental 'retro'. Let's cross fingers for a full album. (Norman)
Song to get you started: LA Story
Stream it now: ► Spotify / ► Apple Music /
---