Grande's hiatus came to no surprise for fans or media. Although the songstress can look back on a picture book career with three hit-filled albums, massive commercial contracts and an even more massive following on every channel – some things unfortunately cannot be foreseen. After a terrorist attack during her concert in Manchester in May last year killed 22 people and injured a dozen others, Ariana Grande became the centre of attention for a matter far beyond glossy tunes and music videos.
With the incident, Grande is the first A list pop star of worldwide prominence to face an act of terrorism during a concert. The world was watching out for a reaction. The artist's response was quick: Just a few days after the attack Grande returned to the city of Manchester, not only to visit survivors of the tragedy, but to pull up a benefit concert for them. Alongside American colleagues like Miley Cyrus, Katy Perry or Pharrell Williams, some big names of Britain's music industry also show their support, including Coldplay, Imogen Heap and Liam Gallagher. One Love Manchester was an answer of unity against a senseless act of violence and hatred.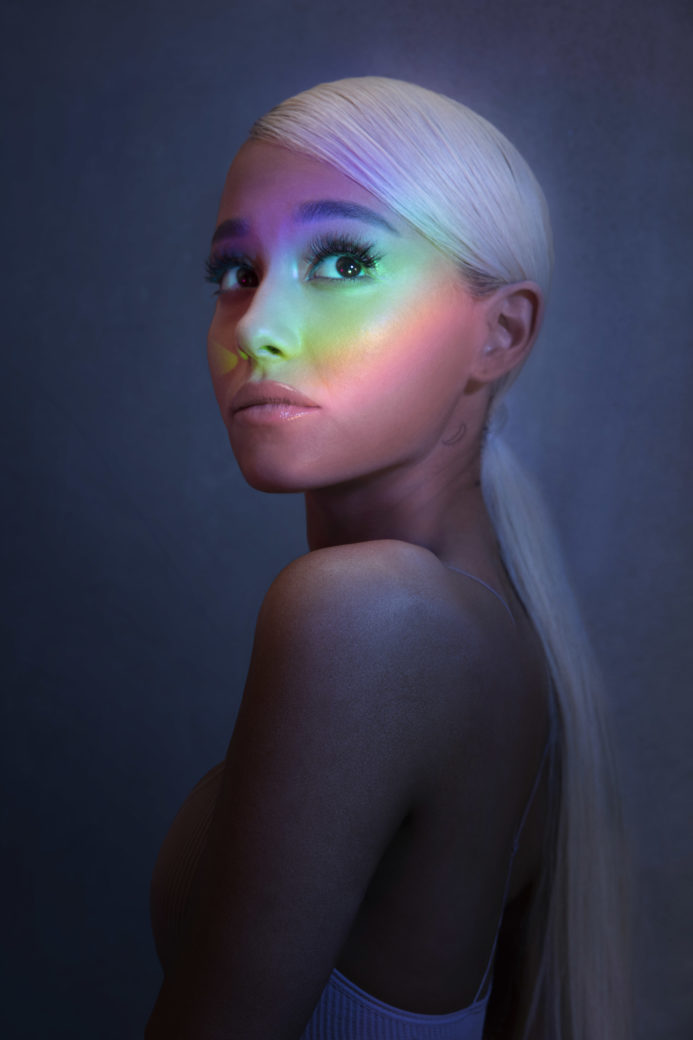 Grande showed strenght and maturity during a time most would have understood silence. She finished her tour as scheduled in Hong Kong and performed three days later on Charlotesville's unity concert in the wake of the race-related violence that immersed in the city last year in summer. Her first public appearance in 2018 was recently on the March for Our Lives in Washington DC. The single-song performance consisted of Be Alright, a Vogue-inspired, reduced track about finding peace in the battle of love. That day it got a much deeper meaning – a message of hope and resilience. Once more pop became political for her.
Those who are following Ariana Grande on her journey know that she might be an airplay-starlet, but one with opinions she is not shy to share. Calling herself a feminist, Grande speaks up about the misogyny and double standarts she and her sisterhood are facing everyday. From sexism to slut-shaming – she won't allow anyone to pin her up on stereotypes. As celebrating diversity and sexuality became part of her image, the 24-year-old was named an LGBTQ-icon of her generation.
Not everyone might be a supporter of Grande's music or look, but there is no doubt the young women uses her voice to make a positive impact on her fans, especially the young among them.
April 20th 2018 marks the start of Grande's newest musical era. The first single representing it is No Tears Left To Cry, a mid-tempo number covering multiple genres. Elements of gospel and minimal drum'n'bass are mixed up with modern trip hop and funk beats. Lyrically Grande finds herself in a place where she feels pure love and ecstasy for her next person and life. Good vibes only. Love is the thing and nothing more one could wish for. A peaceful return to the music scene to spread once again a message of positivity. For some listeners the song might seem a bit too calm for a great comeback. It does not fit into a box of superb anthems one want to shout out loud after hearing it for the first time. No Tears Left To Cry is more down to earth – a moment of taking a deep breath before jumping into the sea. The track makes it clear that there is more to come, eventually louder, bigger.
The accompanied music video impresses with over the top CGI-effects, locating Grande into an Inception-influenced city with no escape or a castle hallway right out of a Disney movie. Reminding of early Britney Spears and Rihanna visuals, Grammy-awarded director Dave Meyers brings up pop nostalgia from second one. In the end Ariana Grande makes it from night to day. Looking over the big buildings from a green field, only joined by her very own dog Toulouse. She is evaluating, thinking, as a worker bee flies through the landscape – the symbol of Manchester. Time to move on. Slowly but steady.
No Tears Left To Cry was released via Republic Records.