The Good, The Bad & The Queen – 'Merrie Land'
Eleven years after their first record Paul Simon, Simon Tong, Tony Allen and Damon Albarn finally return with another ode to their home country, obviously under different circumstances this time.
What's the essence of being British in the year 2018? It's a question as important as it is rotten. Nationalists and regressive forces annexed and corrupted it over the past years, leading the once so sublime United Kingdom out of the EU and into and uncertain future. Right in that moment of the Brexit negotiations on the brink of failure Damon Albarn reactivates his band The Good, The Bad & The Queen. Back in 2007 their eponymous debut LP was themed around corruption and decline of London, now it felt only appropriate to extend the focus to the entire country. 'If you're leaving please still say goodbye' is a fitting opening line, sung by Albarn in the title-track. The song Merrie Land feels like a proper way to start this selection of melancholic and bittersweet songs that try to make sense of the current Anglo-Saxostentialist crises. 'This is not rhetoric, it comes from my heart. I love this country' sings Albarn towards the end, making this whole setting even more depressing. Together with fellow musicians Paul Simon, Simon Tong, Tony Allen and iconic producer Tony Visconti the restless British artist recorded an album that walks the tightrope between beauty and bleakness.
Merrie Land continues the debut's fusion of trippy psychedelic jazz, afrobeat and references to British pop from the 50s and 60s. This time The Good, The Bad & The Queen add more cinematic moments to their sound as they let a slightly atonal street organ team up with a sea of strings, for example. In many way it feels and sounds like the soundtrack to an old 1950s movie about a spooky fun fair. On that fair Albarn plays the quirky master of ceremony, taking the audience through this cabinet of chaos. Highlights include the playful Lady Boston (with an outstanding choir performance) and the surprisingly sunny vibe of Drifters And Trawlers. Despite the slightly depressing circumstances there's an element of hope that shines through the band's performance. Well, maybe it's just simple resignation but we'll leave this up to the audience. Merrie Land is the work of four crafted musicians that really understand their craft, it's a coherent listening experience and a great story that is told. Modern life is indeed still rubbish for Mr. Albarn and it appears the bleaker things are the better his music gets. (Norman Fleischer)
Song to get you started: Gun To The Head
Stream it now: ► Spotify / ► Apple Music / ► TIDAL
---
Esben And The Witch – 'Nowhere'
Less Anna von Hausswolff, back to the strange goth punk Esben and the Witch basically invented. Nowhere is still to be handled with caution.
A certain tendency to escalate is inherent to to the Brighton based threesome Esben and the Witch. 2010's Marching Song, which was when I first stumbled upon their music, was a sinister and epic track that still somehow felt grounded in the indie cosmos. But guitarist Thomas Fisher, drummer Daniel Copeman and singer Rachel Davis quickly evolved into a more and more mainstream-averse, almost cultish band that cultivated a sound somewhere between punk, goth, progressive and doom. With themes, albums and song titles that were not ashamed to draw upon the occult. It all culminated in 2016's Older Terrors: Four songs, over 40 minutes of slow and heavy and Davis' powerful and unsettling voice. A following tour  expanded their already captivating live performances into almost theatrical regions. Nowhere is a step back from that. Again released via Seasons of Mist it offers some more graspable songs that still, after five albums, don't fail to impress.
It still gives you the shivers hearing Rachel Davis looming something like 'We will take you tooth by tooth' in Dull Gret. And that's after A Desire For Light already pathed a leaden intro into these six new songs. Purer, clearer and more sacral moments (Seclusion) stand aside majestic, distorted ones (Darkness (I too am here)). But especially the dynamics that unfurl within a song like The Unspoiled show where Esben and the Witch are at their greatest: When the energy of every member feeds off of the other, growing into something that at least give you an impression of how good it feels to be experienced live. Esben and the Witch are experienced enough now to not always try and outdo themselves. But they give their band the freedom to always lurk around a corner they might have missed out so far. That's why it's still a bliss to witness it. (Henning Grabow)
Song to get you started: The Unspoiled
Stream it now: ► Spotify / ► Apple Music  / ► TIDAL
---
Anderson .Paak – 'Oxnard'
West Coast hip hop is alive and kicking, thanks to the kid from Oxnard.
It's an undeniable accolade in hip hop once you get Dr. Dre as executive produce for your album because … well, that literally never happens. But the iconic hip hop pioneer found a fitting new protégé in Anderson .Paak and was mainly responsible for the vibe of his third studio album. It's an easy job one might say considering the fact that .Paak's natural love for soulful and old-fashioned West Coast sounds is a natural fit to Dre's The Chronic history. According to the artist Oxnard is an album about 'sunshine, good weather, beautiful women, great food, at night … you know the freaks' and that's exactly how it sounds. Starting with funky basslines and flutes The Chase opens the record with a 70s Blaxploitation vibe before the tender strings of Headlow and the feel-good collaboration TINTS with Kendrick Lamar leave no doubt that this is a summer album that celebrates life's better moments although it never ignores the realness of things.
Anderson .Paak and his authentic R&B-infected rap performance makes the contradictions work. Things get slightly darker over the course of the album with the aggressive Who R U?, for example. But quite quickly the Californian artist returns to more laidback territory with tracks like Saviers Road and Anywhere (including the inevitable Snoop Dogg). The production by Dre and others is the secret star of Oxnard, often mixing old samples with new band recordings, resulting in a very organic sound that partly feels like a fast trip through four decades of black music culture. There's a lot of details you should pay attention to, elements that give this record the much needed human element that offers a great alternative to the cold and shallow sound of many contemporary rap (and trap) artists. Anderson .Paak is ready for rap's A-League and this is his entrance card. (Norman Fleischer)
Song to get you started: TINTS (feat. Kendrick Lamar)
Stream it now: ► Spotify / ► Apple Music / ► TIDAL
---
Alpines – 'Full Bloom'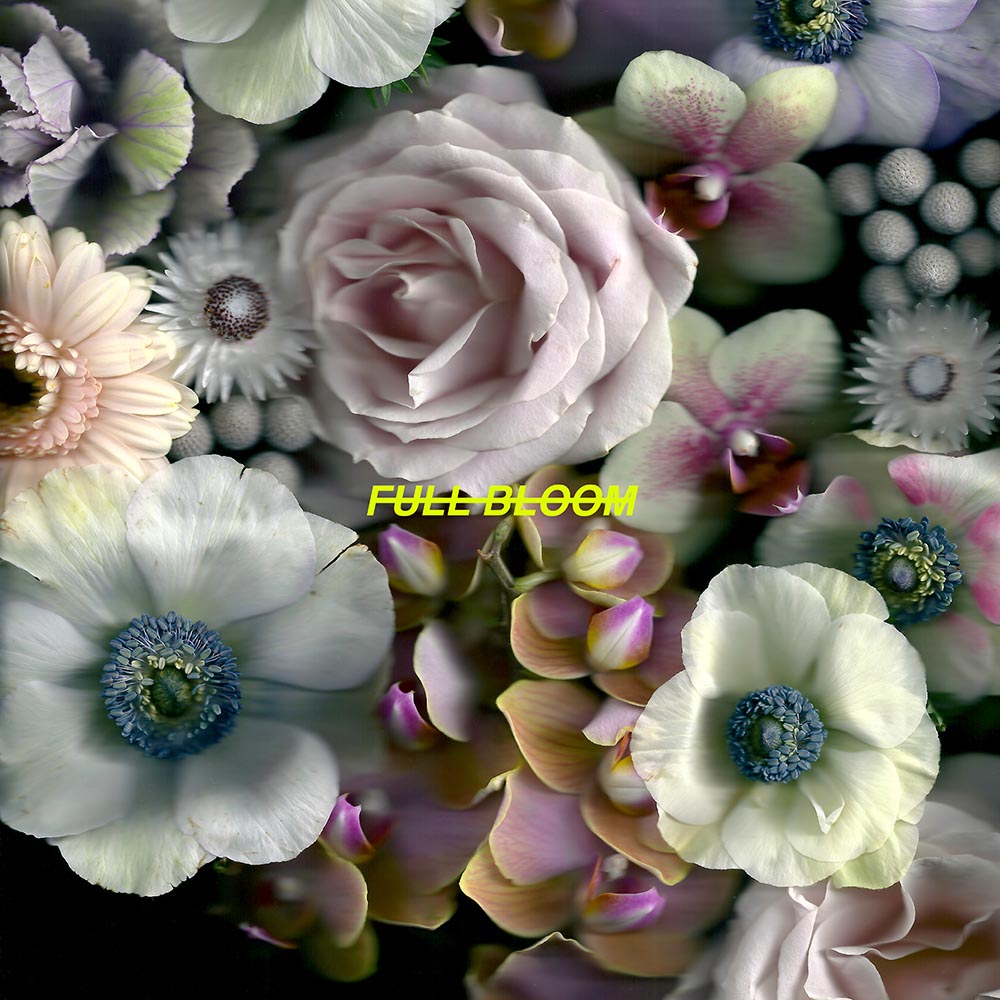 Sensual pop endeavours by this still way too underrated duo.
London-based duo Alpines are back with their newest musical effort, Full Bloom. To me, the 2010 created project lead by Bob Matthews and Catherine Pockson is unknown territory, although here we have their third (!) studio album. They made themselves a name for supporting and working with major acts like Florence + the Machine or Emeli Sandé. They also did a remix for Lana Del Rey.
Deeply in music space, Full Bloom reminds in some particular moments of the mentioned artists. Romantic lyrics, smooth production, a dark undertone mixed with fast synths or reduced to pure piano. All twelve tracks follow this style but it does not get boring, as it is the perfect soundtrack for early winter. Plus: Pockson's magical voice will take you places far away from home. Places which are dark, sexy and mysterious – and sound like Out of View or Heavy Metal. Matthews rough and powerful productions are a perfectly match. Full Bloom is definitely a must-hear for fans of Banks or FKA Twigs who are not afraid of a bit more noise. British indie-pop enhanced! (Kai Hermann)
Song to get you started: Out Of View
Stream it now: ► Spotify / ► Apple Music / ► TIDAL
---
Rhye – 'Blood Remixed'
The sensual soul pop of the band's second album is heading for the dancefloor.
The remix album itself is a dying art form these days; some might say just like the actual album format itself. To be fair, it has never been the most popular release form anyway, maybe because it often feels more like a loose compilation than an actual well-thought story. The ones that I enjoyed the most in the past worked because they managed to create a coherent vibe and Rhye's first journey into the remix album journey follows this notion. The long awaited sophomore LP by the band around distinctive singer Mike Milosh delivered familiar vibes and new confidence earlier this year. A certain groove was already sensible throughout Blood, often inspired by the countless live shows that led up to the record's release. Blood Remixed takes this idea way further and presents itself as a sensual and danceable addition to the original record.
Things are getting sensual quite naturally one Milosh's voice is involved and the responsible producers obviously know that. It ain't the hardest club bangers you'll experience here. Instead they often deliver a smooth 'after hour' vibe, making them a perfect companion even if you are not on the dancefloor. Ry X, Moon Boots and Mano Le Tough start the compilation with songs that deliver exactly that. Later on, Poolside and Tensnake switch the mood towards smoother beach party territory. Still, the constant beat works like a red line running through this thing. One of the great moments is the one between the two Song For You reworks by Jacques Greene and Mansionair where it sounds like the two versions blend into one. Towards the end of Blood Remixed things get a bit more experimental thanks to Little Dragon (with Yukimi Nagano backing vocals), Washed Out and Illangelo who make things quite noisy. Luckily, the closing Roosevelt rework of Summer Days (which actually wasn't part of Blood) turns the sound towards sunshine again. Rhye's smooth neo soul is destined to also work on selected dancefloors, making this release a joyful bonus listening experience. (Norman Fleischer)
Song to get you started: Count To Five (Tensnake Remix)
Stream it now: ► Spotify / ► Apple Music / ► TIDAL
---