Rhye – 'Home'
Sounds like … a warm musical blanket against isolation and despair
Although the signs might be obvious Home by Rhye is technically NOT a quarantine/lockdown album. It was written and partly also recorded before the world shut down but now surfaces just at the right time, during the pandemic's even harder second (or third?) lockdown. Still, the gentle voice of Mike Milosh and his always personal lyrics about love, intimacy and togetherness feel like natural musical companions for these days we spend in solitude. And Home is the perfect title for it. Although it is partly inspired by Milosh's new spiritual home in Topanga, Los Angeles where he moved in the summer of 2019, the themes are obviously a bit more universal with "love" being the centre of it all again. For most of his life Milosh lived the life of an artistic nomad and the sudden success of Rhye, following the critically praised 2013 debut Woman surely had an effect here. Milosh grew tired of his own restlessness and was lucky enough to find a home for him, his partner and his creativity. The project's third album is a direct result of that – despite the intimate setting, it's actually the most organic and vital Rhye release so far. While 2018's Blood and its indecisiveness were partly suffering from the pressure of the successful debut album and the end of the project's anonymity the follow-up feels like Milosh indeed arrived at a place of confidence and creativity that moves the idea of Rhye to the next level.
While the upbeat moments still felt a bit strange on Blood, they now feel more natural on Home. Following the choral intro, Milosh and his fellow musicians unfold a gentle groove on Come In Closer and Beautiful. Later on, Black Rain is already pretty close to disco … in a way that Quincy Jones would have produced it in the early 80s. The analogue aspect is more sensible this time, the sting arrangements are simply beautiful and the pumping bass really brings the groove out in a song like Helpless. There's more playfulness sensible as Rhye aren't afraid to place a guitar solo in their music this time (Hold You Down). Still, there's room for the ballads in here like the haunting acoustic-guitar-driven Need A Lover. After all, Rhye are not a full blown disco band (yet), they still provide the perfect soundtrack for the sensual intimacy between lovers. One might call it naïve, but in the end Rhye simply want to provide the purest and unfiltered musical equivalent to that feeling that's still hard to explain. And that even goes for the entire world – "We're not enemies, we've got to feel some change," Milosh sings in My Heart Bleeds, the song that was written when Corona already became part of our lives and that helps to bring the whole idea into the here and now. Home represents the finest and most 'real' version of Rhye yet and we can all be lucky to have it in our lives right at this very important and weird moment in history. (Norman Fleischer)
Stream It: ► Spotify / ► Apple Music / ► Bandcamp
---
Bicep – 'Isles'
Sounds like … the magnificence of yearning.
Bicep's sound feels so fresh, that it is easy to forget how long Matthew McBriar and Andrew Ferguson have been great at what they're doing- it is their twelfth year. During this time, from their blog FeelMyBicep over countless remixes and EPs to their extended tour in 2017/18, the duo has built their character and quintessence through systematic effort and creative exploration in sampling, production, rhythm and atmosphere. This second record is a culmination of the musical values and probing enthusiasm they've integrated into their name.
The ten tracks are structured like a good night out and/or a good night studying if you're into that kind of driving force to sort thoughts. Opening with Atlas, the record rests on shoulders reminding of Glue and Orca from their debut (2017) and sharing the quality of smooth steadiness and simply – being a banger. Beside Atlas, the trance ambience of Apricots, Saku – one of two tracks featuring vocalist Clare La San adding more reminiscence of the dancefloor, and Sundial, a collision and merging of prayer and reverb, were released as singles between March 2020 and earlier this January. They present the nuances of Isles and the construction of electronic anatomy. This album released in this specific moment is a push-pull strategy to days passed and ahead where we share(d) space and energy with a crowd. It can turn your kitchen into a club – and there is no doubt it fills either place with ease and thrill. Bicep's latest achievement on this release is the variation of languages with samples in Turkish, Bulgarian and Hindi creating its own multiverse. It stands in beautiful contrast with another record that has been produced during the same time period by Nicolas Jaar who has gathered success over roughly the same amount of time and leans into similar influences – where Jaar's Cenizas bends towards self-contemplation and quiet connectivity, Isles chooses social contemplation and public hope. There are versions of ourselves everywhere like islands scattered around the continents, floating about and physically separated, but there is comfort in the idea that we share moments unnoticed – imagining that there is at least one person on this world doing the exact same thing that we are doing: listening to a great record and hoping to dance beside this version of you soon. (Anna-Katharina Stich)
Stream It: ► Spotify / ► Apple Music / ► Bandcamp
---
Teen Creeps – 'Forever'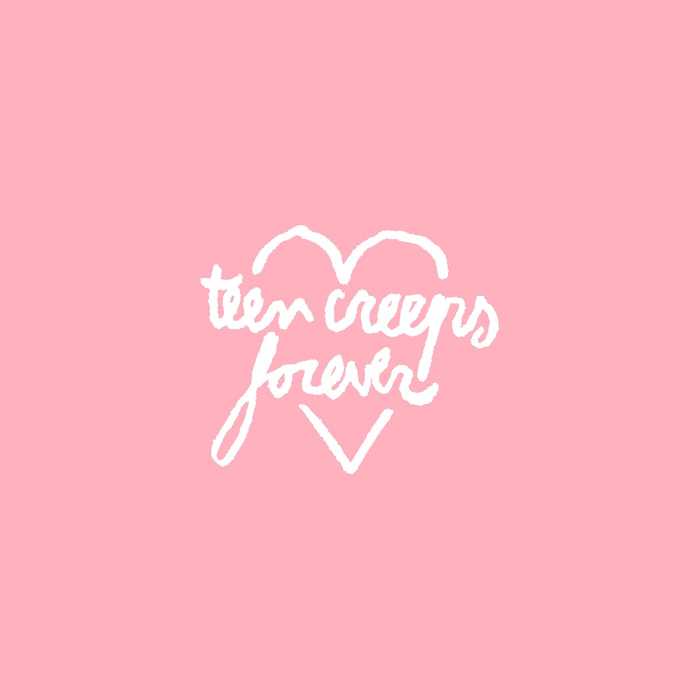 Sounds like … a perfect 90s indie-rock revival.
One thing you can clearly say about Teen Creeps is that they are retro lovers. Forever is the sophomore record of the Belgium indie/alternative trio and like its predecessor the record is deeply rooted in a sound that had its peak abound 25 years ago. But while Birthmarks from 2018 was an angry and noisy debut, Forever shows a fragile, even tender, side of the band. "I'm just less angry", says vocalist-bassist Bert Vliegen. "On 'Birthmarks' I was fuelled by anger and frustrations, now I've learned to let go and accept certain failings I have. Because they will always be there. Yes, forever." Forever is above all a declaration of love to the raw und fuzzy mid-90s guitar music. Indie bands like Dinosaur Jr., Superchunk or Sonic Youth and emo acts like Sunny Day Real Estate find a worthy representation in the ten tracks.
But despite that obvious retrograde aesthetic the band manages to keep the sound fresh.  One reason for that is their ability to bring a very personal and authentic touch into the mostly melancholic atmosphere. Not quite as draggy as Basement, but with the same beauty behind the walls of noisy guitars and angsty lyrics. "I think we just got a little more mellow as we got older", says guitarist Joram De Bock. And yes, it might be the mellowness that gives songs like the title track Forever or Toughen Up their comforting touch, where even shoegaze-guitars shine through. Diving deep into the 90s and also combing the despair of grunge with melodic punk-rock touches, like in Fall Out or Tourist, the band brings almost forgotten treasures back to the surface and fuses them into an overall very fitting and surprisingly contemporary sounding record. (Abhilash Arackal)
Stream It: ► Spotify / ► Apple Music / ► Bandcamp
---
Dopha – 'The Game'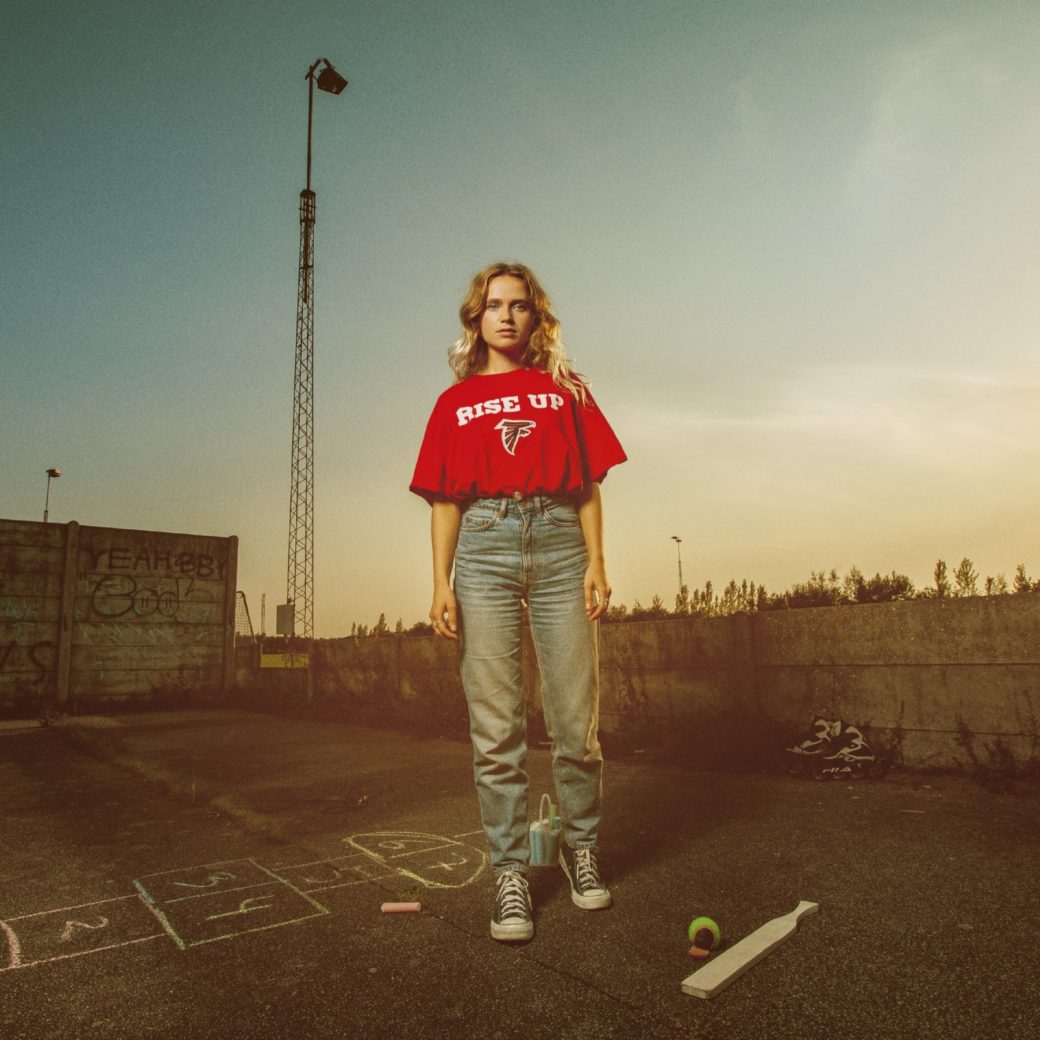 Sounds like … all of modern pop-culture condensed into a one-night-only, sold-out stadium show.
These days, a year is really not very much time for an artist between the release of their first single and dropping their debut album. It takes time to build support, establish a fan-base and rack up streams, after all. Not so, for Copenhagen based artist Dopha. Her first single, September Til June, came out at the end of 2019, and fairly quickly she was embraced by Danish radio, with a steady stream of successful single releases. There was even a critically acclaimed live TV performance for the Danish Royal family to shout about. Fast forward just about a year and Dopha is set to release her debut album, The Game. Opening with what can only be described as an absolute belter of a song, the title track has a bit of everything: Yearning vocals with more than a touch of Debbie Harry about them, retro synths, percussion that bangs and some gorgeous slide-guitar after the drop. No wonder it's in the running for 'Song Of The Year' at the Critics Awards in Denmark.
Elsewhere, Forget Your Name is an uplifting ballad that reveals Dopha's true vocal prowess, and Happy For Me is an irresistibly catchy track, that stands out thanks in part to its perky brass and bouncy bassline. As the album jumps from track to track, it maintains a consistently triumphant air. Even when Dopha is riffing on topics that would typically require a more sombre mood, it still feels somewhat inspiring. Once you've listened to the album, it'll come as no surprise to see that Lana Del Rey is listed amongst the artists that inspired Dopha while she was writing The Game, with Red-era Taylor Swift contributing the more upbeat sound. There's a lot here that reminds us of fellow Dane Soleima too, and her 2020 album Powerslide didn't have a bad song on it. As far as debut offerings go, this is a compelling effort from Dopha. The sounds are big, but never overcooked. The themes stay relevant, but never cliché. And, most importantly for a pop album of this style, there's a whole lot of fun to be had listening to it. (Dan Cromb)
Stream It: ► Spotify / ► Apple Music
---
Yung – 'Ongoing Dispute'
Sounds like … stormy post-punk.
The Danish four-piece Yung released their debut A Youthful Dream more than three years ago and are following it up now with Ongoing Dispute. The record sounds as if the band had never dropped off the radar. They are just as fuzzy and wild as ever. Crashing guitars, the cool vocals by lead singer Mikkel Holm Silkjær, and driving post-punk drumbeats, Ongoing Dispute channels the frustration but is also a work of personal growth. "In the past, I've always written about me, and my life, and things that affected me, but this time, I started talking more about things that affect everybody, says Silkjær.
Dismantled is one of those tracks. The reverbed guitars echo, hazy and blown out, over the slow dragging beat as the lyrics speak of dismantling toxic structures and self-images in order to move forward. That is exactly what the band is doing with this release as well. Lust and Learning draws on small-town inertia while the instruments cook up a storm. A similar post-punk edge is present in each of the tracks on Ongoing Dispute. And as the title says, Yung have just started, and the dispute is an ongoing one. But if frustration and dealing with struggles sounds this cathartically good, then we are all in for the ride. (Liv Toerkell)
Stream It ► Spotify / ► Apple Music / ► Bandcamp
---