Dawn Richard – 'Second Line: An Electro Revival'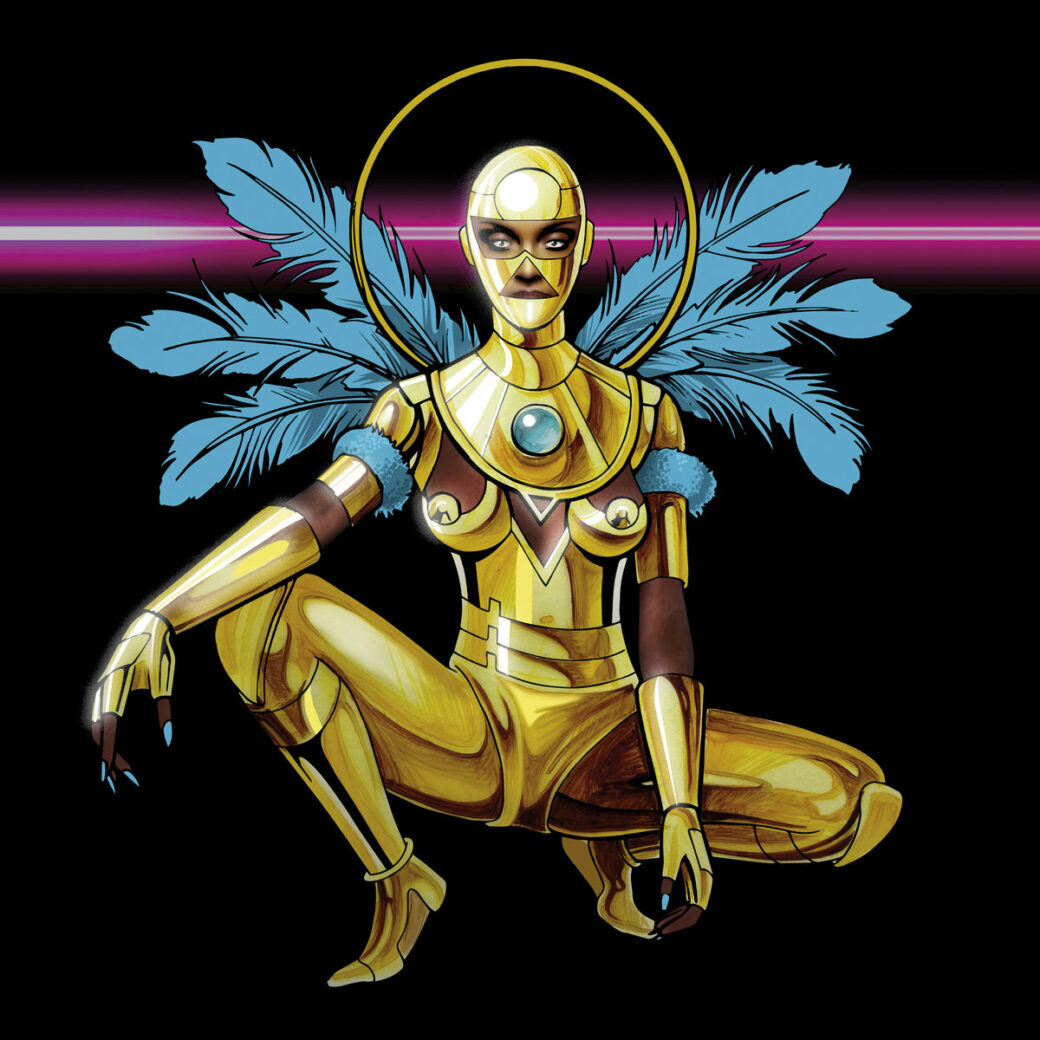 Sounds like…  electronic eleganza extravaganza.
A world scarred by racism, environmentally unstable, corrupted on too many levels can be turned around for the better – on her sixth record Dawn Richard does exactly that. Second Line is defined by its experimental approach of envisioning a post-apocalyptic city in a fresh and vivid glow. A fusion of synth, voice and beat accompanied by its futuristic artwork, the record is a celebration of Richard's Creole origin, her hometown New Orleans, and her mother.
The listener is lead through the album by King Creole, the intro and character Richard has been modelling for herself for a while. In the spirit of examining the past before imagining the future, Nostalgia and Boomerang follow – both are captivating through their vibrating house affection and viscous reverb. The first single Bussifame comes with a tricky beat and will probably become synonymous with the artist's way of morphing various sounds into one big dancefest. On Morning / Streetlights Richard smoothly tempts "You gonna remember me in the morning" and turns it into the walk home afterwards. The alternating moods of each song, through tempo, rhythm and length, paint a New Orleans which is unreliable but screams vibrancy at each corner. Second Line presents parts of Dawn Richard's past, present, and future but emphasises on the optimism that has helped her arriving at this point, let's toast to the opportunities of every moment! (Anna-Katharina Stich)
Stream It: ► Spotify / ► Apple Music / ► Bandcamp
---
Julia Stone – 'Sixty Summers'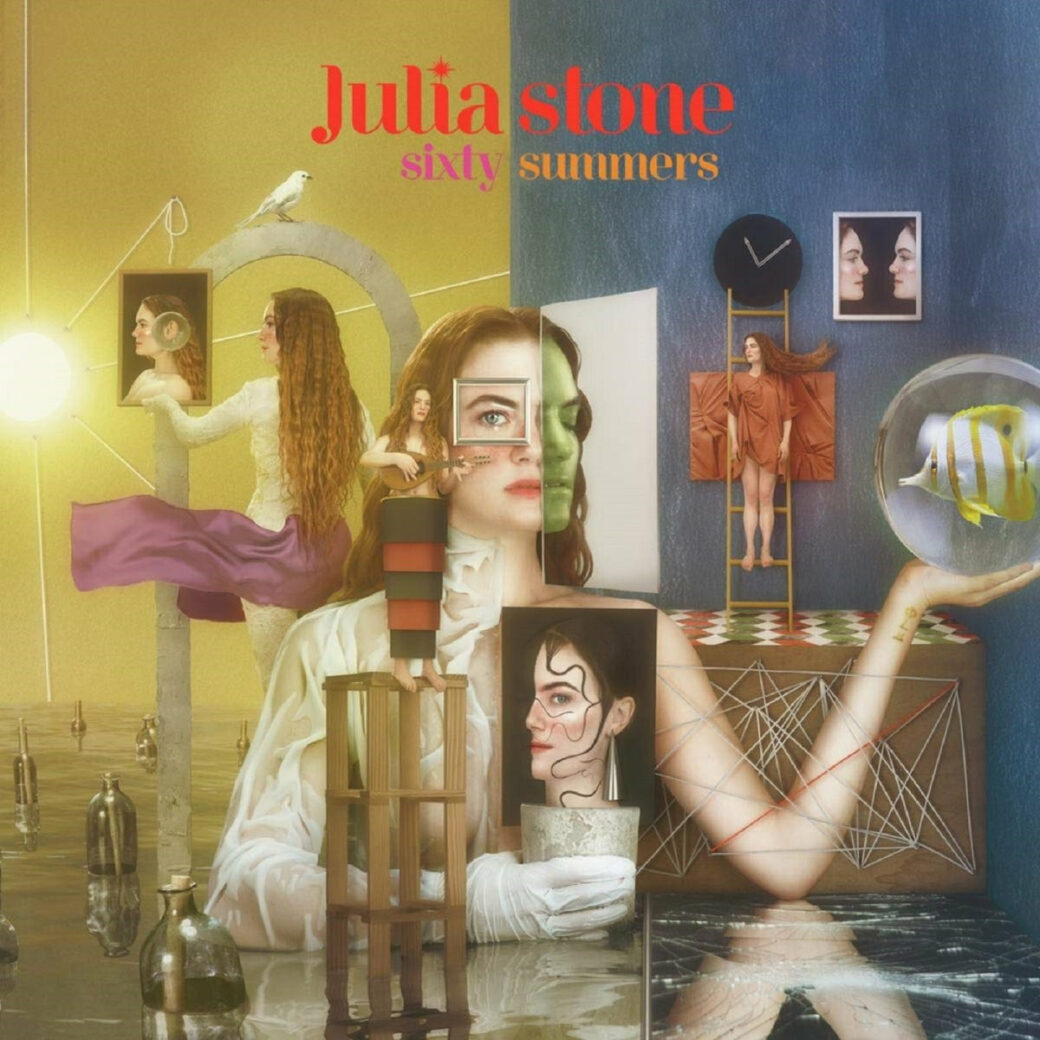 Sounds like … dreamy pop with indie-rock lyricism.
Australian artist Julia Stone may be best known as one half of the brother/sister-duo, Angus and Julia Stone. Despite the pair reaching critical acclaim together, both break off every now and then to record their own music. Her third solo record Sixty Summers was recorded between 2015 and 2019 and features various key collaborators that have steered her music into a different, more pop-focused era.
After an eight year absence Stone has chosen to comeback in a more joyous fashion than her previous, slightly darker releases. Break opens the album in a cheerful manner, combining a reggae tone with romantic lyrics. Dance reminds the listener to distract themselves from the potential pain of a relationship ending with carefree body movements. The album in general marks a distinctive departure from the folk and indie-rock toward more pop ambitions. Even steering into the explicit and potentially R&B heavy area with Substance the record demarcates a new era of her sound as electronic and club-focused rather than folky. One potential pitfall of the record is that it almost stretches itself too thin when trying to combine club bangers such as Fire In Me with songs like Queen, a luxurious, if languid track. Although all are well written, sung and produced, the final result comes off a little too arbitrarily put together. The combination doesn't detract however from Julia Stone's voice, which, despite being surrounded by very different music, is still very similar and just as distinctive to that on her break-through album a whole eleven years earlier. (Tamsin Paternoster)
Stream It: ► Spotify / ► Apple Music / ► Bandcamp
---
Girl In Red – 'If I Could Make It Go Quiet'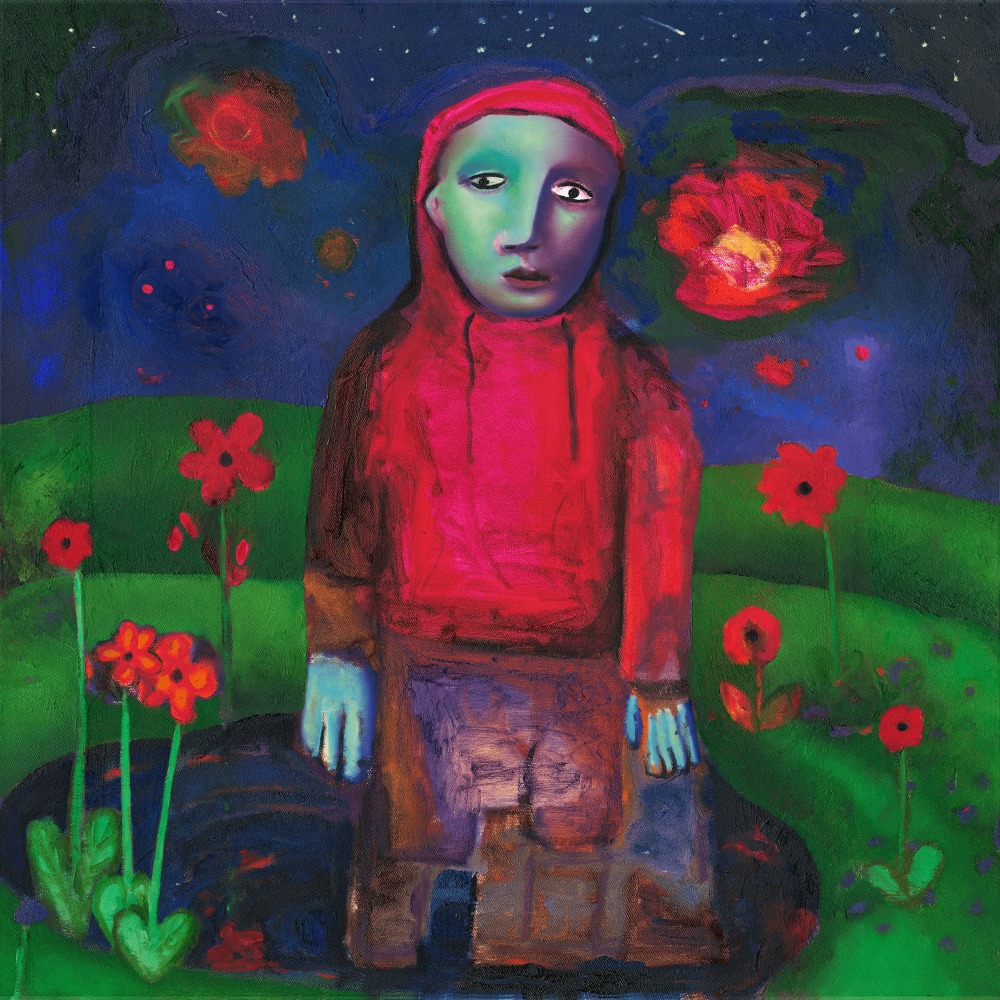 Sounds like … a potential Billboard nominee for Top New Album.
Since her soundcloud-sensation I wanna be your girlfriend, girl in red aka Marie Ulven's career has literally sky-rocketed. If I could make it go quiet is her debut album and it has been anticipated by many queers as well as the media. It is a record of subjective collections addressing the emotional range of a young 'adulting' woman who expresses herself honestly and shamelessly.
Serotonin opens the party and if you listen to the radio, you will probably hear it a lot in the coming months. It's an upbeat pop song encapsulating all the current trends in new music: a rapped, catchy chorus and wrapping mental health struggles into digestible hope. The Norwegian artist has talked openly about her own battles on almost every social media platform to showcase the normality of it. There are three other songs which have been released as singles: midnight love, one of the slower songs realising the heartbreak of knowing a person is not right for her, rue a dedication to the so-named character from Euphoria (Series) portrayed by Zendaya, and You Stupid Bitch addressing unrequited love turning bitter. Ulven creates her songs by herself – writing, singing, instrumentalisation and production – and if I could make it go quiet has her personal brand of openness, humour and existential questioning stamped all over it. Other examples of this are Did You Come and hornylovesickmess, which break down our everyday desires and frustrations of sex. On . (which I guess everyone will call period or maybe its dot?), girl in red articulates her pain patently 'it's been so hard / ever since you broke my heart'. The record is a mixed bag of compassionate straight-forward indie-pop and I'm sure it will set her up for many more life-changing experiences. (Anna-Katharina Stich)
Stream It: ► Spotify / ► Apple Music
---
Matt Sweeney & Bonnie 'Prince' Billy – 'Superwolves'
Sounds like … two middle-aged anti-folk heroes howling at the moon again.
There's a certain romanticism in collaborative albums as you somehow imagine the protagonists to tightly work together from start to scratch, using the joint chemistry (and maybe also tension) to create their songs. But in reality it's also a question of timing and two different mindsets clashing. Acclaimed American indie musicians Matt Sweeney and Will Oldham aka Bonnie 'Prince' Billy have found their own pace. Superwolves, their second joint album since 2005's Superwolf, has been in the making for over five years. But in the beginning both artists decided to work in their own bubbles, writing music in solitary imaginings but with the other one in mind. It's a creative process that is built upon mutual respect for the craft and established working methods of the other. Oldham sent lyrics to Sweeney who was encouraged to write melodies for it with a potential vocal performance of his buddy in mind. First chords and a melody were shaped, recorded fast and loose and sent back to Mr. Oldham. Then occasionally the two parties met to work together, only to part ways again and work on these songs separately once again. You don't need to know that fact to enjoy Superwolves but it helps to understand the complexity and character of an album that's not easy but quite rewarding for those who decide to dive into its microcosm.
On these 14 songs Bonnie 'Prince' Billy and Matt Sweeney carefully unravel sparse yet quite complex Americana rock with folk-infected sweetness that's not interested in taking the easy path. Make Worry For Me opens the record like a low hanging dark thunder cloud as the two songwriters join in for a gloomy blues when they sing "When I come to your streets / Make worry for me." The lyrics are partly obscure, partly quite emotional stories. In the reduced ballad Shorty's Ark the two artists envision a modern day version of Noah's Ark and simply start listing various sorts of animals they want to rescue. That does put a smile upon the listener's face although the content might be intented to be quite serious. But you quickly forget about that since it's followed by an incredibly beautiful song like I Am A Youth That's Inclined To Ramble which is a great testament of storytelling. What you get is a lot of melancholic, personal stories of two acclaimed songwriters who are wrestling with their emotions. "All my so called friends have turned their backs on me / They were looking for something I couldn't be," it goes on the tender There Must Be A Someone. Towards the end of Superwolves the sad and bittersweet moments take control and both songwriters can play out their strength in perfection. It's an old-fashioned, romanticized retro folk record that's not for everyone, it's fallen out of time and context. It could have also been released a year after their debut and you wouldn't mind. By now especially Oldham exists in a world of his own. If you allow yourself a moment to enter it, the experience can be a fascinating one and ulimately move you. Just give it a bit time and you'll know what I mean. (Norman Fleischer)
Stream It: ► Spotify / ► Apple Music / ► Bandcamp
---
The Coral – 'Coral Island'
Sounds like … a breezy trip to a land of make-believe.
English Indie-Rockers The Coral emerge from the fog of quarantine with a massive double album about hazy memories and flimsy desires. Coral Island is a mountain of an album, spanning 24 tracks along with various interludes. Beneath its pleasant indie pop, It's an album about big ideas that are hard to grasp: voice snippets tell of an island of memories, a place that provides haze and distraction and, most importantly, escape. The songs develop this world perfectly through psychedelic surf riffs and loung-y blues pop, occasionally veering into darker and stranger territory.
There are hints of Magical Mystery Tour in there, as well as the more abstract detours of Blur. The biggest surprise is that Coral Island never feels like the brick its hefty concept and runtime make it out to be; instead the record is equal parts breezy and engrossing, like watching the surf on a sunny day. The record's biggest strength is that it features both Lennon-esque idealism and leaden melancholy, but refuses to commit to either. Instead it hovers between the two, happy in the in-between, and asks listeners to come along for the ride. A revelation for the isolated and the sober: there are still opportunities to take a good trip. (Nils Heutehaus)
Stream It ► Spotify / ► Apple Music
---