Eels – 'The Deconstruction'
Never getting tired is one of Mark Oliver Everett's most precious virtues. And we love him for that. On his new album, EELS' continuous life-affirming attitude remains a real treasure.
It takes a whole lot of strength, hope and courage not to get sucked into the dismal prospect we have been facing collectively as a society for a long time, but surely also to some extent as individuals. You can either dig your head into the sand, leave it there and pass the time being angry until things will eventually get better or you can follow Mark Oliver Everett's example in doing the complete opposite. Well, you don't have to start writing a whole album full of genuine, introspective and beautiful songs like EELS latest piece The Deconstruction to make sense of this chaotic and cruel world around you, but hey, small steps in the right direction can make a big difference, too, sometimes.
After four years and in another deeply admirable effort to find the small sparks of beauty and therefore reasons to keep going, Mark Oliver Everett has come up with 15 new tracks that beautifully demonstrate why the American songwriter has been a master of his craft for such a long time. Whatever you may go through in your life, and E has been struggling with quite a few things in his life too, there is a good chance that it will all turn out alright in the end if your mindset tells you so. And maybe if you let the uplifting spirit of those new songs tell you one or two stories how it can be done. The musical outcome on The Deconstruction by EELS is intimate, vivid and an homage to how important kindness is in this world and how a bit of love towards others and yourself can actually make a difference. Beautifully orchestrated or stomping like in this case, even more so. Let's start the deconstruction in order to build something new, shall we? (Annett Bonkowski)
Song to get you started: Today Is The Day
Stream it now: ► Spotify / ► Apple Music / ► TIDAL
---
Hop Along – 'Bark Your Head Off, Dog'
On their third album, Philadelphia's Hop Along have outgrown their emo-punk origins and grown a fully-fledged, smart pop/rock group. 
Hop Along have never been a particularly 'heavy' band, but there's a clear lineage in their sound tracing them back to their Philadelphia emo-punk roots, also home to the likes of Algernon Cadwallader, Swearin' (Alison Crutchfield, sister of Katie and occasional member of Waxahatchee) Modern Baseball, The Menzingers and others. Those roots are a little harder to find on Hop Along's latest Bark Your Head Off, Dog, easily the band's cleanest sounding and most 'mature' record to date, but they are still buried in there if you know where to look.
Initially, fans of the band's earlier work, especially 2015's excellent Painted Shut may be a little disappointed with their latest effort. Gone are the big, rocking, hooks of tracks such as The Knock, in favour of a more stripped-down and distortion free collection of intricate pop ditties. Give Bark Your Head Off, Dog time though, and it's mysterious beauties reveal itself to you. The chamber pop of songs like 'Not Abel', string quartets and all, will seem especially jarring at first, but the way Frances Quinlan leads her band through the light with her voice and intricate, poetic songwriting and, well damn, it's about as close as we've got to a punk version of Joanna Newsom. And even then, 'Not Abel' eventually disintegrates and builds back up into one of the few 'rock' moments allowed here. Elsewhere, One That Suits Me is perhaps Quinlan's finest melodic track yet, while bookends How Simple and Prior Things respectively start and end this album on some brilliantly inventive moments. Ok, so it's not quite the sound you might have been expecting, but Hop Along here may well have constructed their best set of songs yet. (Adam Turner-Heffer)
Song to get you started: How Simple
Stream it now: ► Spotify / ► Apple Music  / ► TIDAL
---
Unknown Mortal Orchestra – 'Sex And Food'
We're not just high, we're in love. Obviously, because Unknown Mortal Orchestra return with their most ambitious record to date.
After 2015's Multi-Love and Ruban Nielson's urge to explore the beauty and pain of polyamory, Unknown Mortal Orchestra's latest record heads into quite a different direction. Having been recorded in various countries all around the world, including Iceland, Mexico and Vietnam, its sonic outcome is surely as impressive and eclectic as this adventure's foundation. It's not easy to be surprised these days, but UMO manage to pull your mind, and most likely your feet, to a bunch of exciting places during the course of this album. Taking unexpected turns, bending the rules and spicing their tunes with a whole lot of fuzzy, psychedelic and at times heavy grooves, Unknown Mortal Orchestra clearly picked the less travelled road in favour of serving us simply a colourful bouquet of ideas.
Sex & Food is incredibly funky and bold, but it can also be quite tender as the song Chronos Feasts On His Children proves or the track Hunneybee that Nielson wrote for his daughter. In fact, the record is bubbling with ideas without being all over the place or confusing for the listener. One thing that you can be sure of is that you will never be lulled into a state of 'heard that before' because Unknown Mortal Orchestra constantly feed you little bits of surprising elements. Be prepared to hit the dancefloor for Everyone Acts Crazy Nowadays, be blown away by the biggest banger of the album American Guilt that contains an incredible, distorted guitar riff that will disturb you in just the best possible way and captures the critical lyrics perfectly. The variety of musical influences that is displayed on his album is fascinating and thrilling at the same time. Dig it. (Annett Bonkowski)
Song to get you started: American Guilt
Stream it now: ► Spotify / ► Apple Music / ► TIDAL
---
Fenne Lily – 'On Hold'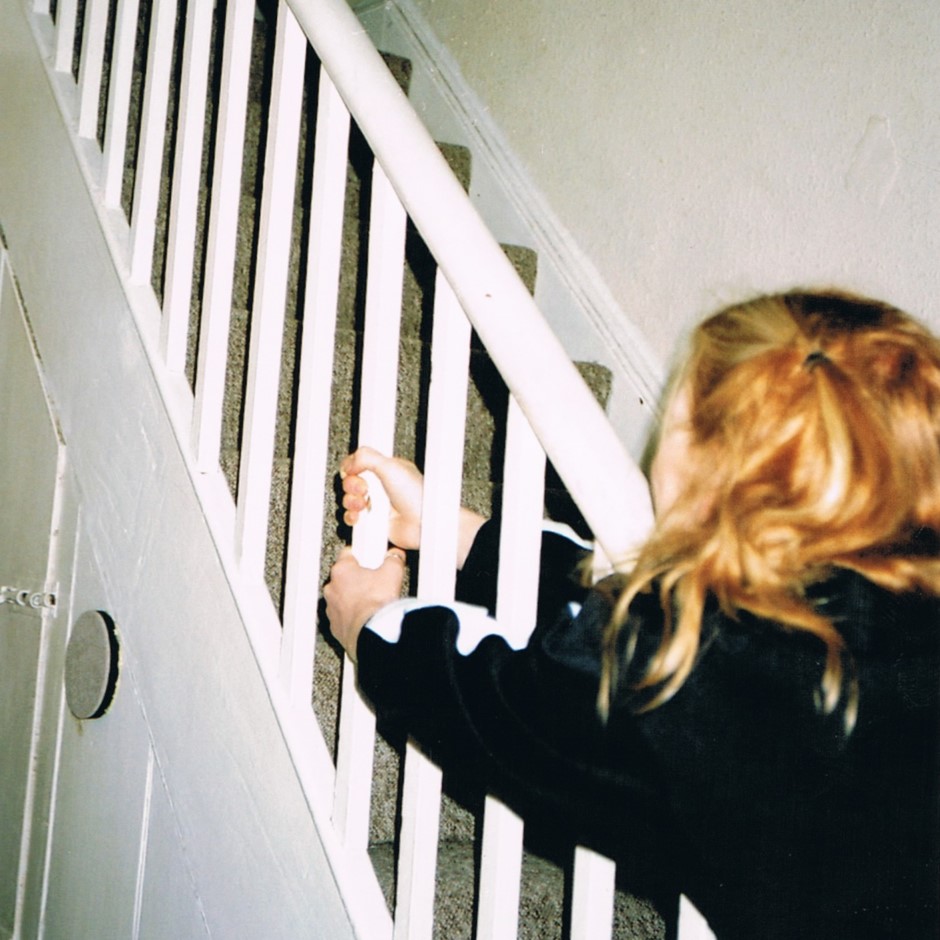 The debut album of one of the most promising singer-songwriters at the moment
Bristol-based singer-songwriter Fenne Lily has already amassed more than 30 million streams on Spotify, with just a couple of self-released songs and a remarkable perseverance when it comes to playing live, demonstrated while supporting the likes of Marika Hackman and C Duncan. And by playing festivals like Reeperbahn Festival and Eurosonic Noorderslag Festival she won over the music critics as well. So, expectations are high but they're certainly met.
Most of the songs on On Hold deal with the end of Fenne Lily's first important relationship and – although they sound sad – they come 'from anger' (as you can see in her video for Three Oh Nine). While the first half of the record is totally loss-ridden, the second half – from the album's title track on – is more optimistic and thematically diverse. On Hold is about Fenne Lily making a best friend shortly after the break-up by realising that they're both very sad. Top To Toe was written when she was just 15 and deals with the changes of growing up. Bud and For A While are relapsing into songs about having lost someone you love, framing a beautiful and touching declaration of love for her Brother. The album ends with an acoustic version of the self-reflective opener Car Park, giving the record a full circle-feel. All in all, On Hold has everything to cement Fenne Lily's place next to Laura Marling, Feist and Joni Mitchell. (Jessi Schmitte)
Song to get you started: Car Park
Stream it now: ► Spotify / ► Apple Music / ► TIDAL
---
Young Galaxy – 'Down Time'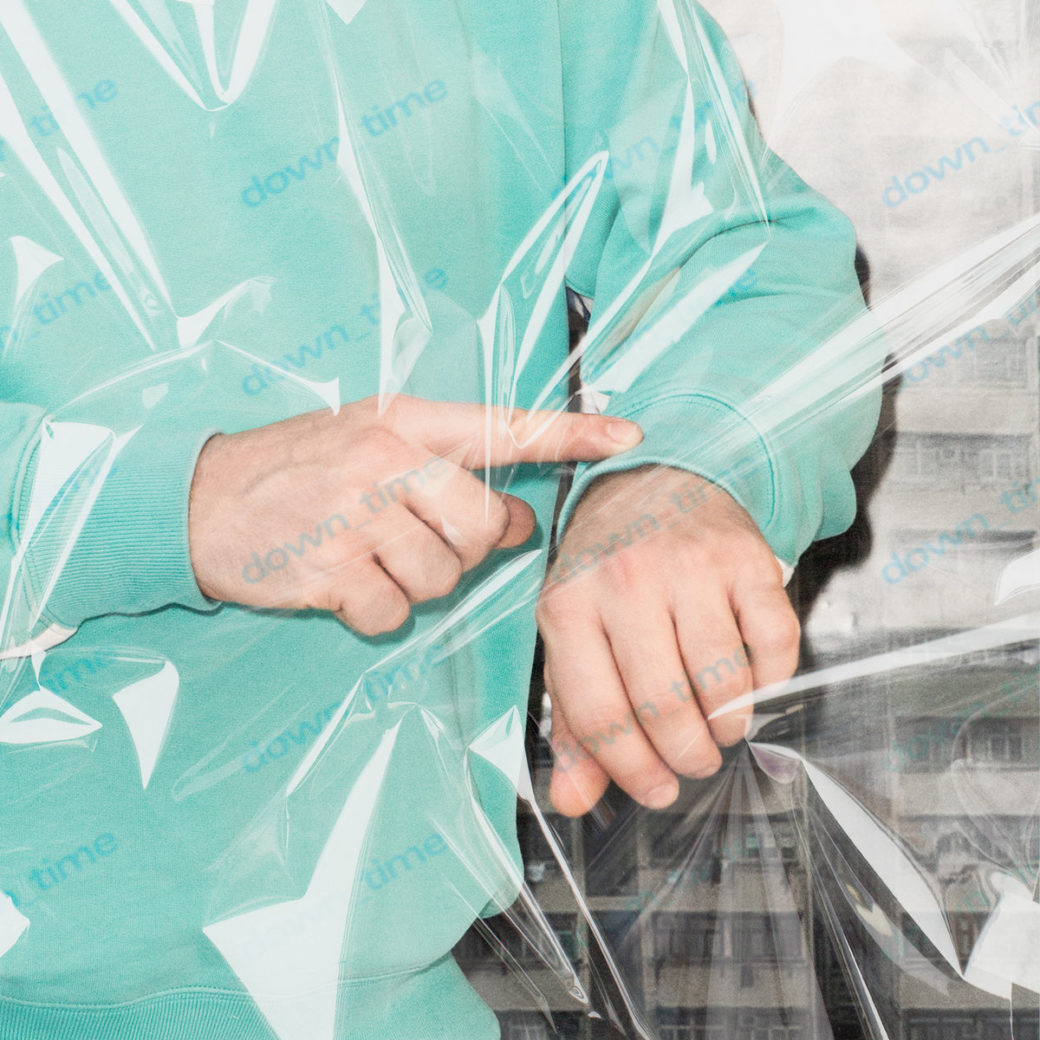 The sixth full-length by the Canadian electro pop outfit frees itself from any commercial expectations, taking their formula to even higher heights.
It might have just been a question of time before Catherine McCandless and Stephen Ramsay finally freed their band Young Galaxy from the machinery of the music industry to go fully DIY. Ever since the Canadians emerged out of the wave of late 00s synthpop bands it always felt as if Young Galaxy were just one step away from the much deserved big breakthrough. Way too many people might have easily mistaken them for another irrelevant bedroom band project but also overlooked the stubborn determination and profound creative vision these folks have been following ever since. They write great pop songs with meaningful lyrics and McCandless' voice got a certain fragile yet powerful notion in its sound that always adds a relatable human notion to the synthetic sound. That blurry thing called breakthrough just never happened although they tried on multiple labels and in various line-ups.
Down Time, their sixth LP leaves Ramsay and McCandless as the last remaining members (while being also the ones who originally started the group), is their first true independent album and maybe their most substantial release so far. The trippy and mellow elements that were always present in the Young Galaxy cosmos get more space, resulting in hypnotic and introspective tracks like the gentle opener Under My Wing and Show You The Valley. There is a reflective character that dominates these songs, showing a side of the band that is less posh and rawer than in the past. McCandless, who recently explained the approach towards this record to us, is the distinctive centre of these songs, now more than ever. 'Our love is a buffer to the bullshit' she sings in the tender ballad Seeing Eye Dog, giving that emotion the needed substance. Stay For Real which was released shortly after Trump's election last year might be the secret highlight of the album, a gentle call to arms as we're often on the verge of giving up ('Nothing we wish for, ever comes easily'). The sound might be less 'in your face' than on their past releases but that also results in the most cohesive Young Galaxy record so far, one that manage to keep flowing. This record is a profound psychedelic pop experience that needs to be heard by the entire world. Is that going to happen? The opening lines of the closing track Elusive Dream sum up the expectations pretty good: 'The whole game, the whole world it's fucking absurd'. Down Time is a record that somehow documents that. Thank you for carrying on. (Norman Fleischer)
Song to get you started: Stay For Real
Stream it now: ► Spotify / ► Apple Music / ► TIDAL
---
Krákow Loves Adana – 'Songs After The Blue'
Our favorite two-piece uses the momentum and presents a second album within one year. Songs After The Blue picks up the traces and furthermore explores what minimalistic pop is capable of.
While we were happy enough to hear back from Kraków Loves Adana last March with the release of Call Yourself New, hardly did we expect that there obviously was quite some catching up to do for Deniz Çiçek and Robert Heitmann. While the two remained silent for five years since their 2012 output Interview, we now behold the second album within only one year. For a band so independent, with Heitmann running their own label and Çiçek doing all the writing aside a proper job, it's not always easy to predict how much of your effort finds its way out there. But apparently, the hard working ethos that Çiçek recently described for us in an guest article, pays off: Songs After The Blue picks up the traces that Make Yourself New laid out and furthermore explores what minimalistic pop is capable of.
With often little more than a drum computer, a guitar/synth and Çiçek's voice, the tunes still inherit a richness and variety that is nothing short but mesmerizing. It's the power of a good pop song that drives the only 28 minutes of these eight tracks. From the bubbling Rapture, the stoic, open-hearted American Boy to the ambience of The Day The Internet Died: Kraków Loves Adana awoke several different layers of their minimalistic pop and very effectively condensed them into great little tunes. The pop spirit is what makes these the songs for 'after the blue': They radiate a comforting vibe in which sadness, doubt and anger have their rightful place but they're coated in warmth and carelessness. In a sense, these two might have finally arrived at their very own core and, as a listener, it's a pleasure to be part of that. (Henning Grabow)
Song to get you started: Rapture
Stream it now: ► Spotify / ► Apple Music / ► TIDAL
---
Hinds – 'I Don't Run'
Spain's buzzing female indie power export continues to go for stubbornness on their second full-length.
Two years ago, the Spanish four-piece Hinds (consisting of Carlotta Cosials, Ana Perrote, Ade Martin and Amber Grimbergen) released their debut album Leave Me Alone that we described back then as 'happy-go-lucky attitude with teen angst'. With I Don't Run they release their sophomore album which was produced by the band themselves and Gordon Raphael, who has already worked together with The Strokes. Just like Leave Me Alone, I Don't Run is an energy-driven record that sounds as if just comes from the band's rehearsal space. Hinds have kept their unfinished attitude that made them so exciting two years ago. Songs such as The Club, Tester, New For You or Rookie are unfinished lo-fi-anthems that spread the fun-attitude the band presented the girls presented when meeting NBHAP.
While Leave Me Alone was filled with such feel-good songs, I Don't Run finally presents a more melancholy side of the happy-go-lucky quartet. Linda, I Feel Cold But I Feel More or Ma Nuit are beautifully heart-aching tracks which still don't lack any of their careless temper. I Don't Run presents Hinds, who have left their salad days aside in order to become a more mature band. While the sophomore album keeps the same imperfect attitude and their indistinct English accent as the previous record, it shows Hinds as grown and more confident women. (Louisa Zimmer)
Song to get you started: New For You
Stream it now: ► Spotify / ► Apple Music / ► TIDAL