Fenne Lily – 'BREACH'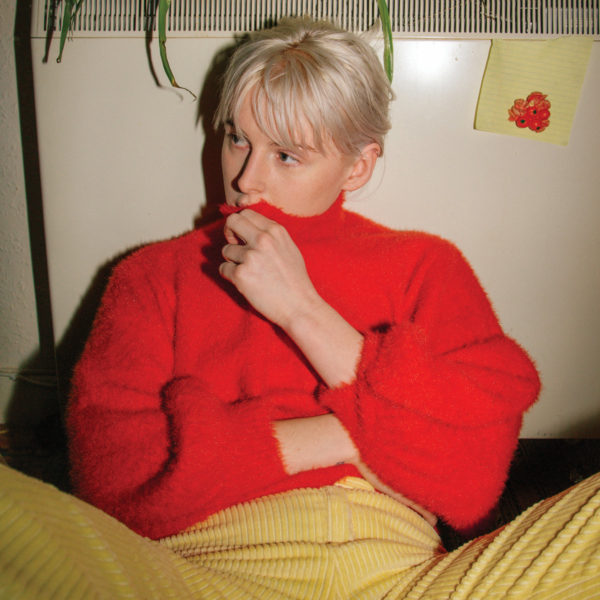 Sounds like … an introspective journey to emotional stability.

"It is not hard to be alone anymore", Fenne Lily sings on Berlin. Good for the singer as that is what the Bristol-based musician, like all of us, had to embrace over the last months. Her sophomore record BREACH, however, was recorded during a self-imposed period of isolation pre-Covid 19. On the introspective record, Fenne Lily dives deep into her world to finally find emotional stability.
BREACH shifts from folky acoustic tracks like the tender Someone Else's Trees to noisier and almost garage-reminiscent songs like Solipsism. Alapathy, like the latter, features a scattered drumbeat and dynamic guitars as the artists observes the madness of one's mind – between apathy and allopathic, Fenne Lily admits to turning to weed to switch off her brain. The telling title I Used to Hate My Body But Now I Just Hate You fronts a melancholic ballad on which the singer explores the remainders of a toxic relationship. She was still listening to the band's and reading the books her ex recommended but finally found strength to move on. BREACH walks on the middle ground between heartstring-pulling ballads, witty observational lyrics, soft vocals, and Fenne Lily's knack for beautiful melodies. (Liv Toerkell)
Stream It: ► Spotify / ► Apple Music / ► Bandcamp
---
Novaa – 'The Futurist'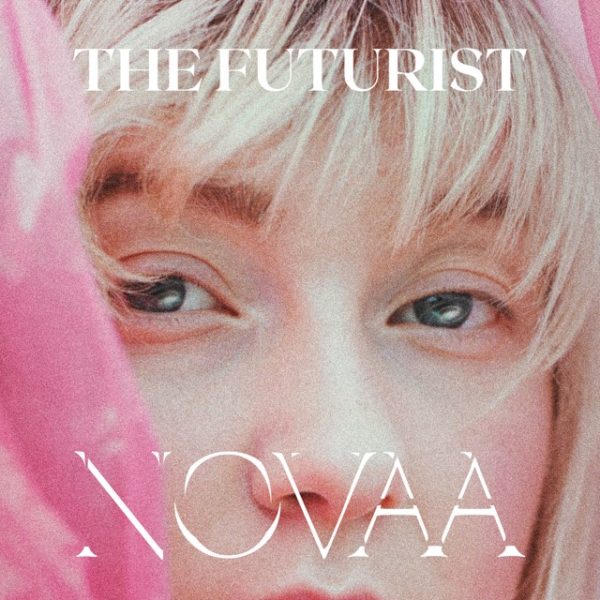 Sounds like … lush and trembling soundscapes meet visions of a future world.

The Berlin-based indie-electronic artist Novaa may still be young and upcoming, but is already heading for territories uncharted and seemingly remote. Following her acclaimed self-titled debut earlier last year, The Futurist sees the rising singer/producer exploring aspects of the future. How did we use to imagine the future and how are we expecting it to be right now? How will reality feel like in a world that is constantly moving forward? Novaa may not have the answers to these questions, but she is delivering a stunning inquiry of a world to come, all the while crafting soundscapes as fractured and celestial as the cosmos she is approaching.
So, she is singing about AI, drones, aliens, cyber rooms, even Mr. Elon Musk gets some credit on the playful synth-pop gem Elon. And while she might have run a slight risk of swapping emotional essence for all these cool tech thingies here, be assured that this is not the case it all. Overall wrapped in minimalistic beats and airy synths arrangements, Novaa uses these objects and ideas to spark our imagination, but then attempts "to break down really complicated matters into something more understandable and emotional", in her own words. The premier track AI Am In Love carries a wistful pop vibe, and is an ode to futuristic technology. Drones slows down the beat section a bit more, acts more melancholic and is dripping with ache over a starved love. Lines like "our love is blind and there's only your sound / I'm afraid of heights but you never come down" beautifully show Novaa's lyrical craft which takes these futuristic items and transforms them into actual passion and desire. There is a sympathetic flow uniting the pieces, highlighting the singer's ethereal voice, which at times allows comparing her vocal grace to the more softer ballads of teenage star Billie Eilish (for instance on Universe Lullaby). Towards the end, there is even room for an acoustic vibe on In Vitro, before the piano-led Planet Earth rounds off The Futurist, reaching an atmospheric and even celestial peak in all its sincerity. As if we just had landed on the strange terrain, whose shapes have long begun to take form in our life as we know it. (Andreas Peters)
Stream It: ► Spotify / ► Apple Music
---
A.G. Cook – 'Apple'
Sounds like … the avant-garde version of (not quite) mainstream pop.

It is still ist surprising how relatively unknown
A.G Cook
is in the world of most pop fans. After all, he has continuously produced the most interesting work in
Charli XCX's
career, alongside founding boundary-pushing label PC music. Although latter happened merely 7 years ago, Cook is only now stepping into the limelight as a solo artist. And he couldn't have done it in a more avant-garde style: Cook released his first debut album in August, its 49 songs span over 2 and a half hours. But the producer also prepared a more accessible listening experience: With
Apple
he now releases his second debut album – this time only ten tracks at 39 minutes – but even the condensed version presents his epic artistry to a broader audience.
Oh Yeah
is Cooks cheesy homage to guitar music and comes along with a tongue in cheek attitude. Other tracks such as
Beautiful Superstar
,
Jumper
or
Lifeline
are pop in the purest form – despite all the autotune. However, it wouldn't be an album by
A.G Cook
if there weren't any boundary-crossing sound experiments.
Xxoplex
mixes disturbingly hyperactive electronics with choir vocals.
Airhead
and
Stargon
are sonic over-stimulations, yet not the strongest songs on the record. Cooks work wouldn't be complete without his proteges, either.
Airhead
features airy vocals by PC Music favorite
Hannah Diamond
, on epic closing track
Lifeline
he sings along with
Caroline Polachek
. It seems like
A.G. Cook
is finally becoming the type of pop star that his PC Music proteges have portrayed since the label's early days. His futuristic pop star persona is megalomaniac, but not too perfect. The nerdy pop star might never make it to the mainstream radio listeners but he's probably fine with that. 
(Louisa Zimmer)
Stream It: ► Spotify / ► Apple Music / ► Bandcamp
---
Deradoorian – 'Find The Sun'
Sounds like … a musical journey to the sun.

Deradoorian is looking for the sun. Find the Sun is the singer's latest record and one that Angel Deradoorian did not really plan on writing. Working through a rough time, the singer channels her search for peace and acceptance into this journey-like piece of music. That is why it makes sense that Find the Sun is a record that lives in transition; instrumentations and vocals have the restlessness inherent of someone who is pushing forward trying looking beyond their horizon.
The singer found a lot of remedy in spirituality and that shines through. Red Den's gauzy vocals move in a spiritual realm and the lyrics play with astrological metaphors. Angel Deradoorian packages self-exploration as metaphorical narratives like on Monk's Robes. The single tells the story of a monk's aim to feel closer to god just to realize that he has gotten estranged from himself. Corsican Shores paints a numbing musical photo and the crunchy drumbeat gives it almost punk and gothic energy while Waterlily is a stunning acoustic guitar ballad. But the highlight of Find the Sun is The Illuminator. The nine-minute epic is the center piece of the record. In loose improvisational style, Deradoorian pairs flute with percussive elements making for an interesting result. Find the Sun is an artist's search, musically and personally, but sometimes the journey turns out to be just as fulfilling. (Liv Toerkell)
Stream It: ► Spotify / ► Apple Music / ► Bandcamp
---
Hey Elbow – 'We Three'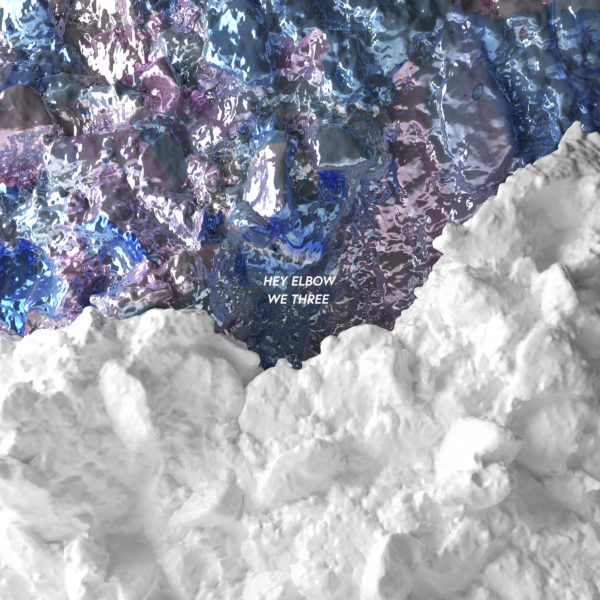 Sounds like … dream pop with a tendency for nightmares.
In a world with a little more understanding of taste and substance a band like Hey Elbow would automatically be more famous than they are in reality. Over the past seven years the group from Malmö delivered a constant flow of high quality complex yet also highly emotional art rock gems while still mostly flying under the international "indie radar". It's quite a shame especially when you experience their mesmerizing third full-length. We Three takes the already started taste for abstraction from 2018's C0C0C0 and takes it one step further. There's a raw purity and hunger for experiments sensible in each of these nine tracks. This time Julia Ringdahl, Ellen Petersson and Liam Amner created the majority of the songs via improvisation in an isolated cabin and recorded the music live with minimal overdubs in Stockholm over the course of just a few days. More than on their previous albums Hey Elbow manage to create a musical flow where the tracks seem to blend into each other, creating a fascinating hybrid character where each surprising twist feels like a logical consequence.
Opening song Missit lets the heavy and lighter sides of their music go hand in hand before the ambitious Nurture/Aptitude takes the listener on an exciting journey from a mellow choir to a light-hearted melody straight to an atmospheric ambient outro. According to the band this is the closet they've come to writing a pop song and that says a lot about this album. We Three frees itself from any commercial expectations and that allows Hey Elbow to reach really fascinating musical heights. Just take the mighty Fill Holes With Hope which starts like a gentle piece of ambient-inspired dream pop only to suddenly have a mighty post-rock-infected wall of guitars break the tenderness. Eternal returns to the dreamy, Beach House-inspired scenery although it feels like the band can't shake off the bittersweet character of their music. On shorter tracks like Vignette and Push they experiment with noisy electronica, distorted voices and structures beyond what we're used from Hey Elbow. There is a reason why they named this record We Three – it shows the group as an unbreakable unit where nobody is the band leader and everybody is invited to add all sorts of ideas to the equation. Needless to say a bold move like this album doesn't increase the chances of worldwide stardom but that's not what drives this band anyway. With their most ambitious and adventures album so far Hey Elbow underline their status as one of the best kept secrets in the Nordic indie scene. (Norman Fleischer)
Stream It ► Spotify / ► Apple Music / ► Bandcamp
---