The Cinematic Orchestra – 'To Believe'
Sounds like … down-tempo orchestra meets bass-heavy electronica.

In more than ten years a lot of things change – just imagine a life without Spotify and Instagram. Yet somehow The Cinematic Orchestra managed to stay true to their unique sound of elegant orchestration with melancholic hinges. Twelve years after their last album Ma Fleur in 2007 they make a strong return with this year's To Believe. The title track rings in an album of equal grandeur. Moses Sumney supports the band with aching falsetto vocals creating a dramatic contrast to the low-key piano melody. The minimal neo-classical jazz arrangements are traded for a larger sound making use of synthesizers on A Caged Bird. Roots Manuva's rapped lyrics sound down to earth and emotional, while the beat keeps driving the single forward.
The electronic sensibilities weaved into strings and classical piano arrangements give the album a contemporary twist and press forward into a modern age. The trademark down-tempo orchestration benefits from this more dynamic drive and bears an urgent and important feel. The Cinematic Orchestra has always been associated with a kind of musical elegance, and does not lose it through the changes they have undergone. The lush instrumentation conveys the same honest fragility and graceful strength the previous works of the band do. If an album should be called a comeback it is this one. Twelve years of inactivity and the group has not lost their inspiration, but expanded it to a more complete sound. They have the courage to express their feelings musically on tracks as long as eleven minutes and manage to keep the listeners on the edge of the chair with their intelligent arrangements. To Believe draws you in from the firs note and does not let you go until the last. (Liv Toerkell)
Stream Now: ► Spotify / ► Apple Music / ► TIDAL
---
Karen O & Danger Mouse – 'Lux Prima'
Sounds like … widescreen Spaghetti Western pop, packed with lots of surprises.
Though it might have been musical love at first sight, it took Karen Orzolek and Brian Burton over a decade to finally make it happen after the first infamous 'We should totally work together' in 2008. Burton became one of the most hyped producers of the business as Danger Mouse while Karen O and her band Yeah Yeah Yeahs became leaders of New York's indie rock scene. Following their 2013 album Mosquito and the end of a long running contract with Interscope Orzolek finally was truly independent and the stars lined up in 2016 which allowed them to finally work together. So, you see: a collaborative album between two musical heavyweights needs a bit planning. Lux Prima is the result of to likewise artists who went out to expand their horizon. The opening title-track with it's almost 10-minute long Pink Floyd-referencing epicness is actually a bit misleading here as it only shows one facet of their artistic weapon. But it's one hell of song to open this album.
The rest of the record is carried by the duo's love for opulent orchestration and a traditional approach towards instrumentation. It feels as if Danger Mouse and Karen O are simultaneously applying for the next Bond and Tarantino scores. That cinematic notion is what holds the record together while the nine tracks see different variations of it. Songs like Ministry and Drown are string-driven ballads while a furious track like Woman sounds like Yeah Yeah Yeahs would have embraced the Phil Spector-like 'Walls of Sound' from the 60s. Turn The Light however is inspired by 90s R&B and is a more sensual and poppy affair while Leopard's Tongue comes with a big brass ensemble. And then there's Reveries which starts like a reduced lo-fi ballad before entering epic territory. The charisma of Orzolek and the high quality production skills of Burton are a perfect match here, especially since the songwriting is really good on the entire record. Karen O and Danger Mouse might technically be a supergroup, but they are a super pair of musical geniuses and Lux Prima is an impressive testament of that. (Norman Fleischer)
Stream Now: ► Spotify / ► Apple Music / ► TIDAL
---
HVOB – 'Rocco'
Sounds like… a club-friendly version of Daughter with big tendency to somberness.
On their fourth full-length record Rocco the Austrian producer duo HVOB – a acronym standing for Her Voice Over Boys – keep up with their winning formula of their previous LPs: A melancholic mood, slowly building soundscapes, decently used vocals by singer Anna Müller and danceable beats, dragging the listener right into the very core of each song.
Like their previous records, Rocco is composed as a concept album: Each song reflects a different story, different emotions like letting go or new beginnings. With all the songs except the ambient track Go crossing the five-minute mark, the duo provides enough space for each idea to unfold. By pending between HVOB-typical atmospheric electronica songs and deep dark-wave/techno tracks, the thirteen song cover a wide range of sentimental narratives. In combination with the powerful visuals and motives in the videos and heartbreaking lyrics like 'I'd wish to have a robot heart / But your songs tear me apart/ Running through my hand like sand / I've tried to hold you but I can't.' (A List), this adds up to an intense piece of art. While songs like 2nd World, Shinichi or Panama slowly unfold their beauty over a melancholic piano pattern and vast, atmospheric soundscapes creating a neo-classic vibe, songs like Eraser, Butter or Zinc display the other facade on Rocco: Gloomy, partly freighting dark-wave/techno tracks. It's this interplay between harshness and warmth, that makes Rocco a challenging and at the same time pleasant record, with the smooth songs giving the listener a break from the quite demanding and heavily dragging beats. The songs are emotional and work on a universal and at the same time personal level. The duo plays brilliantly with creating suspense by perfectly placed breaks and rhythmic variations. By releasing this tension into danceable grooves HVOB establish themselves as the perfect bridge between melancholic indie sounds and club friendly electronic music. (Abhilash Arackal)
Stream Now: ► Spotify / ► Apple Music / ► TIDAL
---
CHAI – 'Punk'
Sounds like … a Japanese pop/rock explosion to shake the Western expectations on 'indie'
What's 'Punk' anyway in the year 2019? Definitely also these four Japanese rock girls. 'PUNK to us is to overturn the worn-out values associated with 'kawaii' or 'cute' created up until this point,' explain CHAI the title of their second studio album. In the band's sense PUNK is defined as a strong sense of self without listening to others. The band also labelled their music as 'Neo-Kawaii' as they want to embrace and establish new aesthetic standards in the often very shallow world of Japanese pop culture (and beyond). CHAI want to celebrate the greatness of human imperfection and break with all the J-pop stereotypes that are sill very much alive, especially now that Asian music slowly becomes a part of the Western mainstream. PUNK is an outburst of craziness and chaos but also one that celebrates the playfulness of pop culture and it's music. The band's heavy Japanese accent surely helps to establish an exotic element of strangeness to this record.
On the ten tracks the CHAI ladies deliver a punchy mixture of dirty electro rock (GOOD JOB!), catchy hooklines (I'm me), feel good disco (Wintime), pumping electronic beats (This Is CHAI), 80s pop (Curly Adventure). And their lyrics are packed with memorable one-liners such as 'Someone's trend, It's a shame!' on Fashionista which quickly turns from a funky pop tune to a raw rock monster. Expect the unexpected on PUNK as CHAI might deliver their neo kawaii pop/rock with a big smile but one that also comes with a raised fist. Like Superorganism (which whom they already toured) last year there's no doubt that these girls will become the trend band of the summer. Charming, maladjusted and ready to take the world by storm. Punk is very much alive in these four women! (Norman Fleischer)
Stream Now: ► Spotify / ► Apple Music / ► TIDAL
---
ViVii – 'ViVii'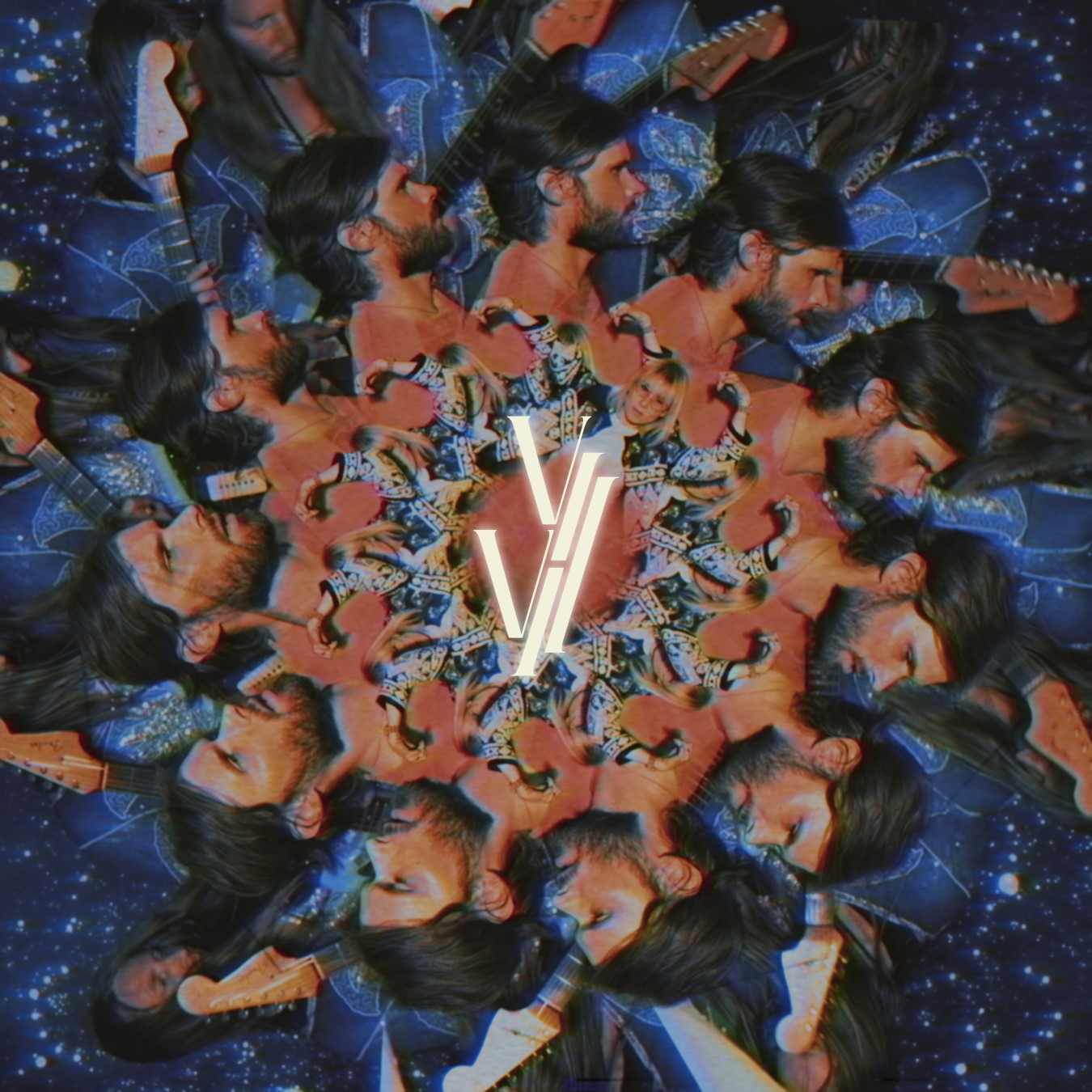 Sounds like … lush love letters with dream pop flavour
There's only so much you can do with the slightly oversaturated dream pop genre these days. As our times get bleaker and more confusing the desire of an echoed escapism is delivered by more than dozens of various bands that follow similar patterns – hazy vocals, reverbed guitars and lush synthesizers. While the formula appears to be quite easy to recreate it's nothing worth if the songwriting isn't good enough. In the case of Paar Emil and Caroline Jonsson this works out pretty well on the self-titled debut album of their band ViVii. The musical and romantic couple actually forms a trio but their bandmate Anders Eckeborn is more of a shy person and that makes the whole thing already quite charming again. And Eckeborn was also the much needed level of professionalism these two needed to get the band started.
ViVii deliver delicate little pop gems on this album that starts with the fittingly titled Pick Me Up which sees the Swedish band drifting right into space. There is a warm and gentle approach towards their idea of dream pop, sensible in reduced pieces like End Of June as well as in the sensual R&B-driven Wanna Fly. Highlights on the record include the sexy Suckerpunch and the hidden pop gem Love Love Love. ViVii definitely do not reinvent the dream pop wheel on this album but they add great songs and an authentic feeling of intimacy and love to the equation which makes their first full-length a hidden treasure for all lovers of this sub-genre. (Norman Fleischer)
Stream Now: ► Spotify / ► Apple Music / ► TIDAL
---