Iceage – 'Seek Shelter'
Sounds like … redemption meets rock and roll on the band's best record yet.

The other day I got an odd YouTube ad, which was basically for speakers that you strap to your chest, so you could feel the music hit you physically. You never needed anything to get that effect if you listened to Iceage. The Danish band have always had a monstrous wave of force backing up their songs, to the point that listening to them is placing yourself in depths of a storm. That musical hurricane they conjure up has now soundtracked four albums of brutal, beautiful and broken rock music, and put them in the conversation about the great bands of their era.
On their new album, Seek Shelter, they've largely left the storm behind them, with a set of songs that are more open, bigger and less hard-hearted than anything that's come before. Opener Shelter Song, a soaring, uplifting piece of music that burns with evangelical fervour, brings to mind what Oasis' Be Here Now might have sounded like if was good. All across the album, they find ways to survive without the brute muscle of their earlier music, and not only survive, but thrive. Drink Rain's staggering cabaret could easily have been throwaway, but there's a real soul in the song that means it's more affecting than that, and that goes for the whole record. Vendetta wears its lizard groove well, and across the other songs, the band take in influences from country and gospel to make music that sounds a world away from the tightly-wound steel of some of their earlier work, instead sprawling and grand, stretching off towards endless horizons. Thematically, they've also moved on from the nihilism of last album Beyondless – the Iceage world is still cold and bleak, but Seek Shelter's characters are looking for, and occasionally finding, their own little spaces where solace and love can live. Elias Bender Rønnenfelt captures a preacher's magnetic, redemptive charisma more than ever, and he's backed up by a band on top form, crashing and swerving confidently through the record's bends and turns. Five albums in, and still getting better – time will tell, but if they weren't already a great band, Seek Shelter might just be the album that confirms it. (Austin Maloney)
Stream It: ► Spotify / ► Apple Music / ► Bandcamp
---
Sufjan Stevens – 'Convocations'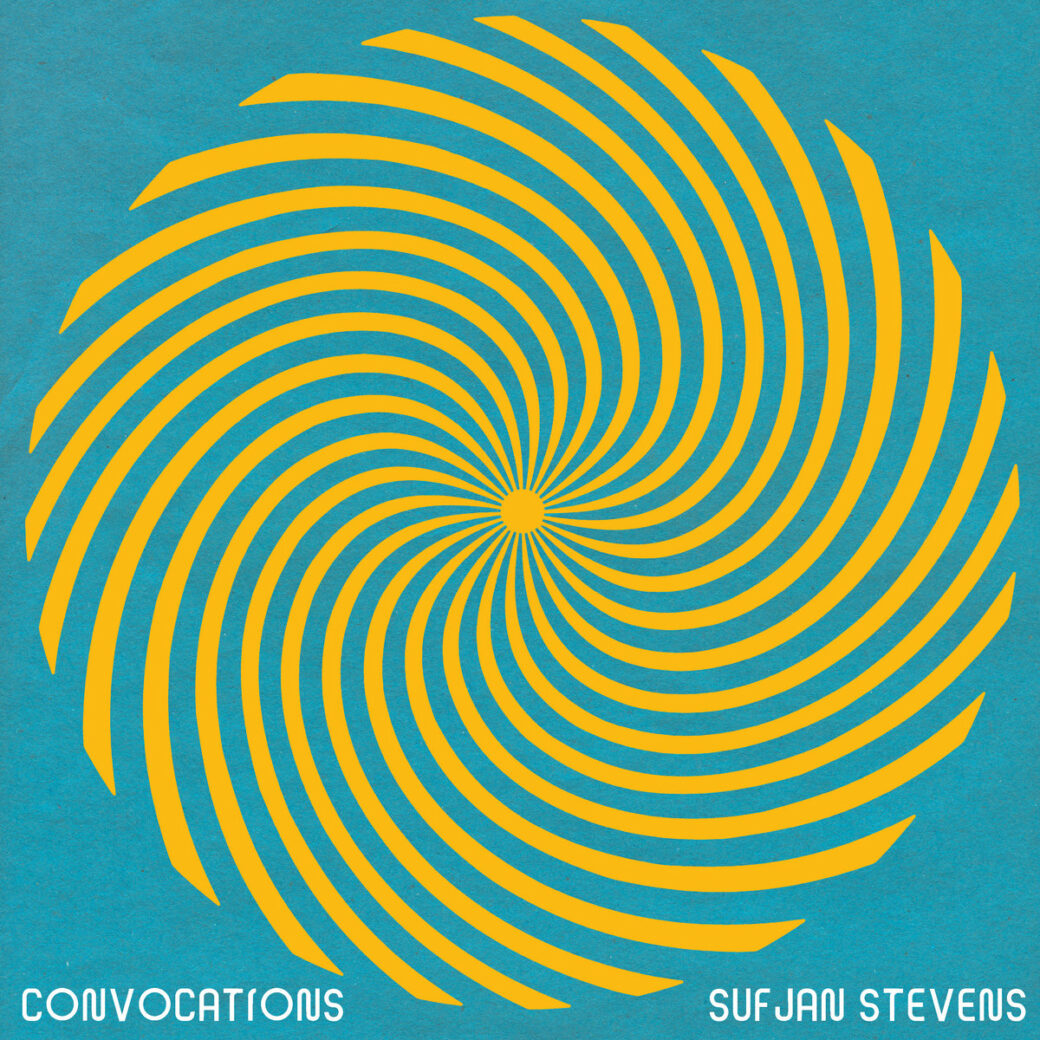 Sounds like … a graceful and nuanced journey of reflectiveness in a big spectrum of emotions.
Most often than not, there are simply no words for the loss of a beloved person. It is an experience that comes with such a heavy heart and overwhelming sense of grief that hits you in waves over a long period of time that any attempt to deal with it, let alone understand it, can only be described as a hugely complex, difficult and painful process. Sufjan Stevens, who has been a true master of expressing his emotions and thoughts beautifully and elegantly over the course of his career, is now, once again, taking on the task to process and capture his own experience with loss on his latest creative and musically expansive journey. Fittingly, his new album Convocations is a reflection of a whole spectrum of emotions that guides us through this journey with him without any use of words. Composed as an instrumental work consisting of five sonic cycles and 49 tracks written as an homage to the life and death of Sufjan Steven's biological father who passed away last year, Convocations approaches this highly personal matter and the resulting emotional repercussions in five stages of mourning: Meditation, Lamentation, Revelation, Celebration and Incantation. Each movement showcasing Steven's unique and empathetic way of coming to terms with a world of sorrows, love and pain and everything in between. A subject he only knows too well and has explored frequently as a songwriter with a reflective state of mind being at the centre of his work. 
Despite the nature of these five instrumental volumes which were all performed, recorded, mixed and produced by Stevens and released individually over a span of five weeks,  Stevens emphasizes that this is not a side project. In fact, it is a continuation of previous instrumental works in his repertoire such as Enjoy Your Rabbit, Aporia, The BQE or various dance scores. One could easily compare it with Steven's album Carrie & Lowell which he wrote following his mother's death, but it wouldn't do justice to its form and content. This is probably put best in the press release stating: Convocations moves like a two-and-a-half-hour requiem mass for our present times of difficulty. It is exactly therefore that Convocations is able to unfold a soothing and touching effect. Despite the at times ambient and more abstract essence of the music, the five cycles always feel approachable and come with a whole lot of nuances that are implemented in the songs. Triggering elevating and crushing emotions, past memories and buried feelings that are all carried into the present moment. The carefully crafted tracks offer a chance to explore the darkness and light alike and finding one's own place in this variety of textures and soundscapes. Furthermore, Convocations functions as an invitation to fully immerse into a sonic world that reflects a year in all of our lives in which we have lost so much and been through isolation, despair, pain and anxiety. At last, Convocations also sends forth a spark of hope. Something we all need so desperately right now. "This is not a personal record, but a universal one" – and indeed, each story is individual, but the pain we experience is universal and this is what makes this album so valuable. Because Convocations is able to embody trauma in a way that makes is very accessible for the listener. (Annett Bonkowski)
Stream It: ► Spotify / ► Apple Music / ► Bandcamp
---
Squid – 'Bright Green Field'
Sounds like … intellectual post-indie-rock that greets the genre's future with a loud scream.
Squid's debut album is one that is anticipated, to say the least. The five friends who form the band all met at University in Brighton, back in 2015. Bonding over a shared love of ambient music the band's name comes from one of the members childhood tale of almost choking on some kalamari. Flash forward and the band have achieved substantial success with the likes of singles such as Houseplants as well as Narrator, as they moved from Brighton to London via a slot at Glastonbury and various European cities.
The band write almost all of their music together, and had started on the album before the pandemic hit. After it had, the band created a shared drive to store their literary inspirations, such as Mark Fisher, narratives they say form the premise of the album. Recorded in the summer, Bright Green Field builds on the band's EP of punk and rock, but also brings in guest musicians for jazzy and other unexpected textures.  The album as a whole is both sonically diverse yet conjures up a distinct image as a whole – one of a dystopian England, ratified by sporadic mentions of gentrification. The tracks are steeped in references from the literary to the present, such as the single Houseplants that takes an ironic, self aware dystopian lens to describe a millennial trend. The band's not really interested in chart-pleasing catchy indie-hits, they aim for a physical approach towards their post-indie-rock concept. They shout out the frustration instead of singing a gentle melody and that's quite a refreshing take on it, similar to groups like Black Country, New Road or Dry Cleaning. Overall, the record shows that Squid are open to experimentation, as they combine their well-known, abrasive, guitar playing with moments of instrumentation and emotional musicianship. A great record for a band with a bright future. (Tamsin Paternoster)
Stream It: ► Spotify / ► Apple Music / ► Bandcamp
---
Dodie – 'Build A Problem'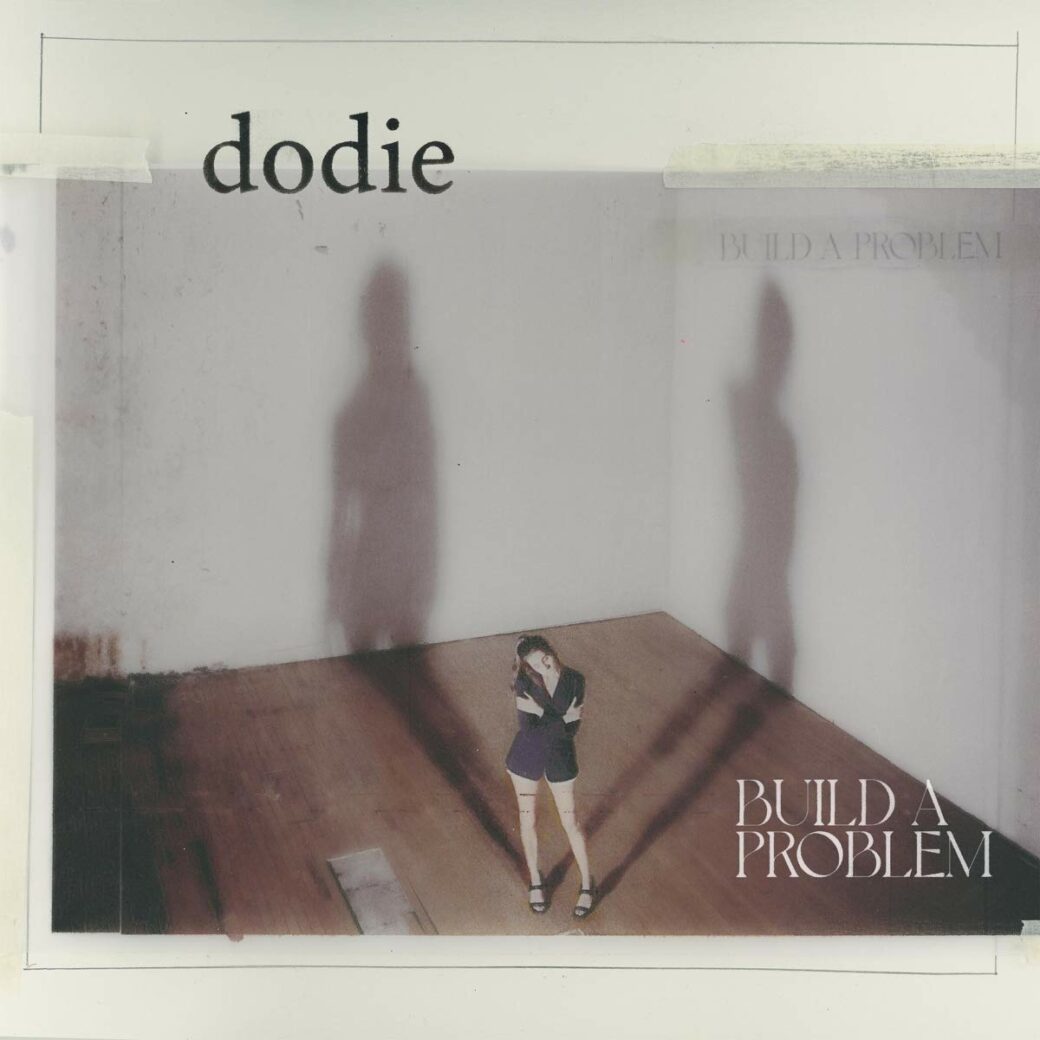 Sounds like … a hauntingly beautiful therapy session with a great musical talent.
Sure, on paper one might assume that Dorothy Miranda Clark aka Dodie is just another "YouTuber going songwriter" but that's the most narrow-minded assumption you can have. She's a restless creative mind and after various self-released EP's her first full-length shows that she's way more than the "girl with the ukelele" and matured into a full-blown confident artist on Build A Problem. Tenderly balancing between gentle folk, whispering bedroom pop and surprising jazz twists the record is a surprise on many levels. Especially its tender and laidback character might surprise the listener but it's also the profound level of musicality that sticks with you while experiencing these 14 tracks. Dodie opens the album with a tender acapella called Air So Sweet which quickly morphs into a gentle electronic beat but one's that definitely not "in your face." Although many aspects of the record were crafted on her laptop the album doesn't feel that way. Especially the analogue string and brass instrumentation on tracks like Special Girl and the beautiful ballad Rainbow comes as a wonderful musical treat that shows her artistic skills.
Dodie's debut album feels like taking a closer look at her personal diary. Whether it's her openness about mental health (she has suffered from depersonalisation disorder for eight years) or hr bisexuality – a lot of these themes are addressed in a very charming, honest and real way. Four Tequilas Down is an outstanding example here because it manages to caption that special feeling of an illicit, ill-advised liaison with dignity. It's surrounded by two very delightful string instrumental pieces which really takes that special moment in the middle of the album on a different level. She makes the cinematic string moments sound very easy and more like a logical consequence of the emotional core of her music rather than just being a lovely gimmick. That makes a song like Sorry sound like the closing track of an epic Hollywood movie – but in a very decent way, I must say. Dodie wears her heart on a sleeve while simultaneously delivering one really outstanding piece after the other. If you happen to love Feist, Laura Marling, Phoebe Bridgers and Co., please give this young lady a moment of your time because you might just happen to discover a beautiful little diamond of a debut album with Build A Problem. (Norman Fleischer)
Stream It: ► Spotify / ► Apple Music
---
Wy – 'Marriage'
Sounds like … long-time relationship reflection in the rawest possible form
Intimacy and honesty have always been driving elements in the music of Swedish duo Wy. Ebba and Michel Gustafsson Ågren have been wearing their hearts on a sleeve right from the moment heir wonderful 2017 debut Okay put them on the musical map. Especially songwriter Ebba is keen to use emotional openness as a weapon against the world's despair, showing that vulnerability is actually is strength that favours their music. However, this time it's not just about her – Marriage is indeed the first album since the two musicians tied the knot after being in a relationship with each other since their schooldays. Somehow that premise turned into their most conceptual and intimate work to date which addresses a lot of the issues any longterm relationship faces once romance gets lost in everyday monotony. But it's also about the individual within the marriage, making their third album a raw unfiltered self-analysis.
While 2019's Softie album extended the sound of Wy and almost felt like a full band, this record takes a step back to their roots and unfolds itself like a good old fashioned lo-fi bedroom production. The songs aren't interested in catchy hooks, they dare to take a difficult path, sound like live recordings and not polished, challenging the listener to dive a bit deeper in the songs itself. "My brain is fried / I can smell it burning" sings Ebba in the gentle Come Here which opens the album with a bittersweet feeling of yearning. The instrumentation remains simple and reduced, the drums and guitars are less in your face than on the two predecessors. Window beautifully floats on a looped melody while the singer performs a gentle "What am I missing this time?" over it. Sometimes the songs get a bit more tempo like Braid or A Walk Outside but most of the time Wy stick to the reflective mode that dominates the majority of the album. Dream House might be the most obvious hit single here (if you like to call it this way) as it sees an outburst of positivity in the music "I think we're in love / I think we're insane / I think that's okay," sings Ebba and who are we to disagree, right? Marriage is not the logical next step you would have expected from a normal band at this point in their career. But Wy aren't normal, they don't need to get bigger and slicker with every record; they decided to explore different artistic territory with this album. It might not be as catchy as their previous recordings and not easy at all but if you shy away from such a challenge a commitment like marriage isn't for you anyway, I think. (Norman Fleischer)
Stream It ► Spotify / ► Apple Music / ► Bandcamp
---