---
Maximo Park – 'Risk To Exist' (Daylighting/ Cooking Vinyl)
What it is: Newcastle-band MAXIMO PARK has been pretty productive ever since their legendary debut A Certain Trigger came out in 2005. Risk To Exist already marks the sixth studio album within twelve years and somehow Paul Smith and his mates feel like the last band standing from those glorious 04/05 wave of British indie rock formations. The times surely have changed but the trick is to slightly change with them while also keeping your distinctive style alive. Risk To Exist adds a dark and melancholic undertone to the MAXIMO PARK cosmos while also turning out to be their best album since 2009's Quicken The Heart.
Why to listen to it: The world surely changed a lot since the band wrote their first track Graffiti in the early days of the 21st century. Now, in the age of Trump, Breixt and other reactionary movements Smith's eloquent lyrics deal way more with the world we live in than before. This change of content also establishes a more introspective and reflective note that already started on 2014's Too Much Information. 'Let's all pretend to tell the truth' Smith suggests in the laidback What Did We Do To You To Deserve This? which opens the album. Despite that moody beginning don't mistake album number six for a smooth ride. Get High and What Equals Love? bring back the familiar speed and so does the title-track which is a catchy call for empathy in a crumbling world. The Hero adds a dark-twisted and reduced electronic element to  the album while Work And Then Wait is a capitalism-bashing ode to the working class. One might get the impression that MAXIMO PARK get a bit bleak on this one when they explain 'Make what you can but the future gets further away' towards the end but Smith is keen to end the record on a positive note. The uplifting closer Alchemy knows that love will remain the only possible answer 'in a world of selfishness and greed' and the band leaves us with that familiar fire we've come to love about them. There's still gas left in the tank of the MAXIMO PARK machine which might be the biggest surprise of Risk To Exist. (Norman Fleischer)
---
Joe Goddard – 'Electric Lines' (Greco-Roman/ Domino)
What it is: JOE GODDARD, one fifth of HOT CHIP, one half of THE 2 BEARS and founder of the renowned Greco-Roman label, returns with his second solo album (the first was his overlooked 2009 record Harvest Festival). Apart from being involved in creating several electronic highlights of the 2010s like In Our Heads and Why Make Sense, Goddard's label Greco-Roman has kick-started the careers of a number of now successful producers (DISCLOSURE, TOTALLY ENORMOUS EXTINCT DINOSAURS, ROOSEVELT and LXURY, to name a few). After years of working with other people, he decided to push himself and create a record that feeds on his life as part of the London club scene as much as his disparate tastes in pop music. The result, Electric Lines, is a ten-track voyage through the history of electronic pop music and features guest vocals by Jess Mills aka SLO, Daniel Wilson and Valentina as well as a track with his HOT CHIP colleague ALEXIS TAYLOR.
Why to listen to it: Though some of his tracks aim at creating quasi-spiritual moments in the club, GODDARD is not a mainstream producer at the core. His compositions build on subleties in sound, sometimes indicating by a mere lack of snare drum, a drop in tempo or a brooding bass synth a more somber setting. When JOE GODDARD opens up the songs, he does so with the aid of upbeat funk samples (Lose Your Love) or a heartfelt performance: in Home, Daniel Wilson duets with the female voice from a BRAINSTORM sample. As he dissects his own parts with those from We're On Our Way Home, GODDARD however tends to expose the sometimes unadorned ways in which his compositions assemble, ultimately forfeiting opportunities to give added texture and character to his synthesizers in a genre which generally pays close attention to sound design. It is in the second half of the album that he succeeds in forging a distinctive sound as he brings in his own voice and starts operating more nuanced in his production. Approaching a sound akin to CARIBOU but more upfront with the endearing Nothing Moves and Truth Is Light, GODDARD's album peaks in the melancholic title track Electric Lines, sung by ALEXIS TAYLOR. As the song starts with reverberating handclaps and shakers, JOE GODDARD cascades layer after layer of chords and melodies. Meanwhile, in a rare moment of lyrical revelation, his band colleague delivers a delightfully moving anthem about progress, the passing of time and the joys and struggles of creating music. With only one verse, he summarizes from a musician's perspective what first single and closer Music Is The Answer fails to address: 'Make your own kind of progress / Make something out of your fears / Make your own music / Let it bring you to tears'. (Igor Franjic)
---
Incubus – '8' (Universal)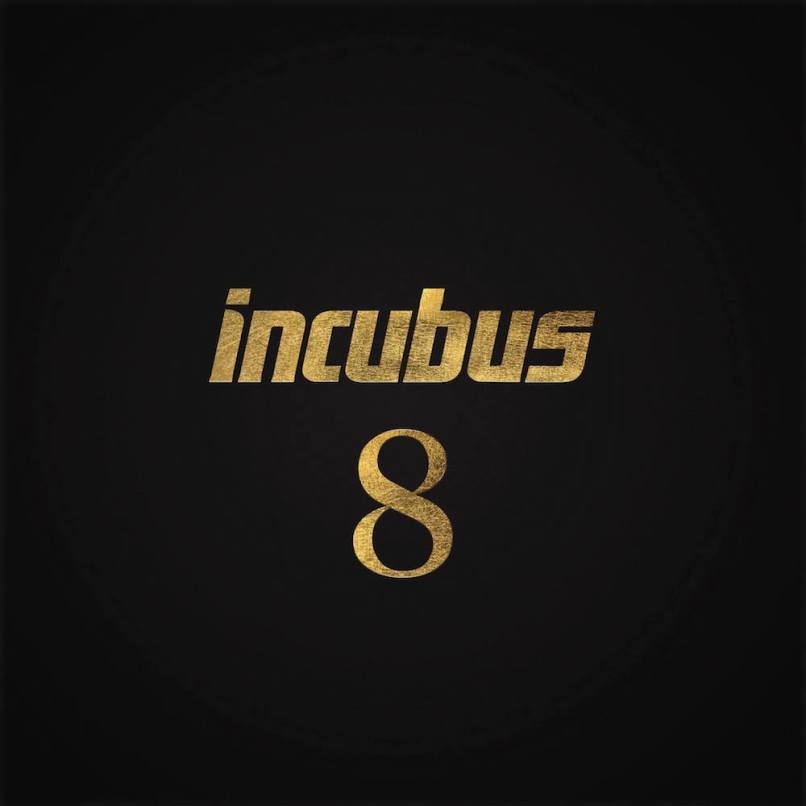 What it is: It's been a little quiet in the INCUBUS camp for a while. In fact, they haven't released an album in six years after If Not Now, When? came out in 2011. Taking a deserved break and focusing on other projects certainly helped the band to come back with their new album 8 full of worthy new songs. Instead of falling into a sort of limbo and crazily experimenting with completely new sounds, INCUBUS reactivated their love for the louder and heavier songs on 8. They're not trying to go too wild this time like on their first releases, but after over twenty years of being in the business, they don't have to go all over the place to prove a point anymore.
Why to listen to it: Their biggest hits have probably been ballads, but don't forget that INCUBUS can kick your ass, too, though. On 8, the band shakes things up right from the beginning with No Fun that doesn't feel like a song that wants to be tamed in any way. Their first single Nimble Bastard continues with a similar vibe and an energy level that remains very high. In between these forceful tracks and a bit more laid back songs like Undefeated or Loneliest, INCUBUS surprise their listeners with a minute of crooner qualities by Brandon Boyd on When I Became A Man. And yes, men they have become. Dealing with topics like surveillance and more worldly issues. The anger about the system is there and it suits them really well. Throw Out The Map throws one more punch that wants to leave a dent for sure. It also shows that these guys are ready to attack again. (Annett Bonkowski)
---
ABAY – 'Conversions Vol. 1' (Unter Schafen Records)
What it is: Only eight months after the release of their acclaimed debut album Everything's Amazing And Nobody Is Happy, Aydo Abay and his band unveil a collection of cover versions entitled Conversions, Vol. 1. The 10-inch golden vinyl release coinciding with Record Store surely makes sense as Abay's latest band project started out three years ago with an ABBA approved interpretation of I have a dream and has since then continued to deliver fine interpretative material. While the title by itself indicates future releases of the same kind, Conversion's first edition houses classic tunes performed with wit and empathy. The result is more than lovely, it's a statement reflecting the hard times we're living in.
Why to listen to it: Conversion – despite being a popular religious term as well – generally relates to transformation or, simply put, change. In case of ABAY's collection of sophisticated cover versions its title is wisely chosen. The band understand to pick songs originally recorded by artists that, at first glance, have not much in common: SCOOTER celebrate allegedly simple euro trash techno, THE XX illustrate the power of minimalism, and ABBA personify the glamour of the golden age of disco. Still, all these names have in common that they're truly devoted to and passionate about their kind of art, and so are ABAY. The Cologne- and Berlin-based post pop outfit succeeds to 'incorporate' formerly alien material and add something 'new' to the originals. Not only do the band simply reenact alien tracks, they live and breathe the chosen candidates. The way how this is implemented unfolds wit and empathy: Paradise Circus (originally by MASSIVE ATTACK) is granted a youthful renaissance by the use of beautiful piano chords, cracking guitars, and a sweet glockenspiel. The heart of the EP, All the world is mad, focusses the track's strong lyrics unfortunately being more up to date than ever. Ultimately, Angels is given a bit more soul and urgency due to Aydo's outstanding vocal performance. Things are twisted here: Whereas THRICE's All the world is mad party sounds almost innocent, ABAY uncover an unexpected melancholy in SCOOTER's work. Consolation can be found in Into the sun, peacefully performed by LAMBERT and the only original song by ABAY to be found on this release. Conversions can be read like a statement: Today's choices and what we make out of them are more important than ever. Here's hope that we can change things for the better despite all the madness going on. Music is a profound reminder of that. Thank you, ABAY. (Chris Hegholtz)
---
Tabeah – 'Stars At Eye-Height' (Fattoria Musica Records)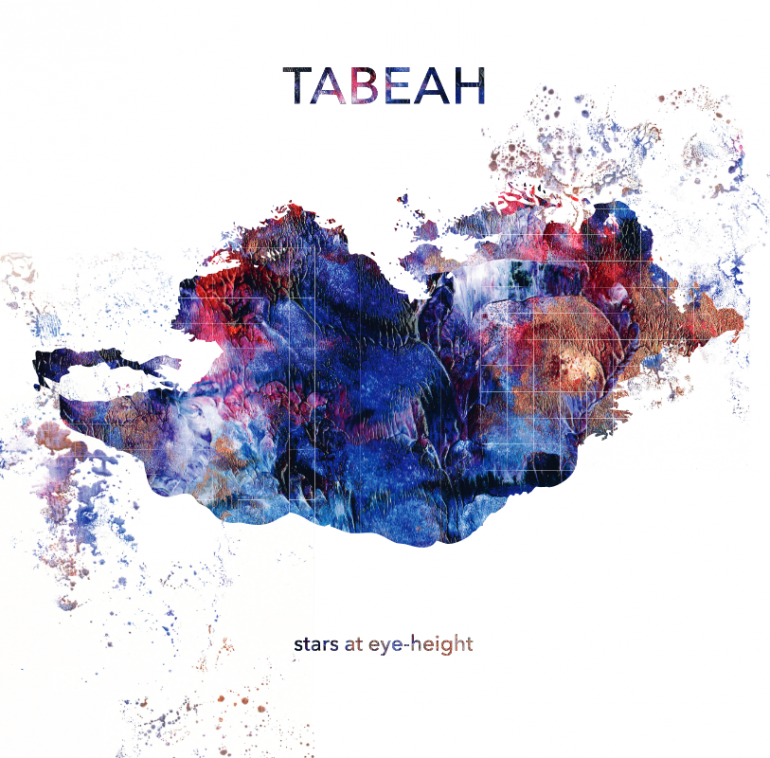 What it is: Tabea Mangelsdorf, the captivating voice of TABEAH, began her music journey by studying both classical singing in the USA and Pop in Osnabrük. After travelling through the likes of India and Rio de Janeiro, Tabea set about founding Tabeah in 2013. Stars at Eye-Height is the bands first studio album.
Why to listen to it: Mangelsdorf's musical education shines through on this album; her voice is controlled beautifully and weaves effortlessly over the contrasting combination of sweet violins and electric guitars. The harmonies that Mangelsdorf so effortlessly creates echo the likes of THE STAVES and THIS IS THE KIT. Poetic Machine is arguably the stand out track of the album, changing tempo and contrasting electric synths making it an interesting listen. Overall, as far as first albums go, this is very impressive and not one to be missed. (Anastasia Roe)
---